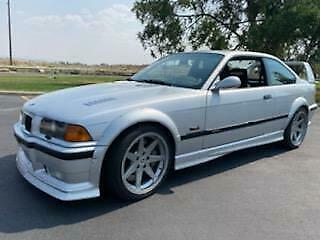 For those who aren't immediately familiar with iDing Power, you're forgiven.
The M3 GTR launched in 1994, and the United States did (technically) see it in the form of the Prototype Technology Group-run team in IMSA race series. The same year in Japan, iDing Power revealed the plans for their turned-up E36 M3. They had acquired an early production second generation model; production started for the E36 M3 in February, 1992 – and the particular example you see here was produced on February 3, 1993. iDing then added a plethora of unique touches, from upgraded suspension, wheels and brakes, special interior items, and some body modifications. By "some", of course it's hard to look past the W201 190E-Evo inspired rear wing and massive tacked-on flares. iDing also took the S50B30 European motor, rated at 286 horsepower stock, and modified it to a claimed 330 horsepower. iDing widebodies are pretty rare finds, with a claimed 17 produced.
Today's car we've seen before; I wrote it up back in 2017 when it was still in Japan. It was also the prototype test car, apparently, and is highlighted on the company's history page.
Well, it's traveled across the sea to Wyoming and an additional 1,500 miles since we last saw it, and it can now be yours again…for a price.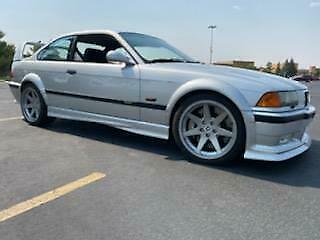 Year: 1993
Model: M3 iDing Power S3
VIN: WBSBF91060JC30979
Engine: 3.0 liter inline-6
Transmission: 5-speed manual
Mileage: 9,000 mi
Location: Rock Springs, Wyoming
Price: $75,000 Buy It Now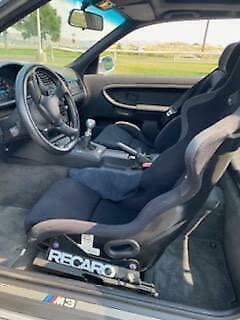 9000 miles ultra rare iDing M3 BMW. This is possible the only iDing BMW in the country. Have you even seen one?

IDing is a Japanese builder that has specialty shops dedicated to BMW, Ferrari and McLaren high end vehicles. Curious with iDing stands for Mr. iDe, so the first 2 letters of his name
and the next 3 stand for I-Italian N- Nippon and G-German.

IDing would buy BMW's new have them transported to Japan. He would start by disassembling the BMW from the ground up. The BMW is heavily modified and engines are made to perfect specs, enhancing horsepower and torque was first on the list. The suspension gets fully upgraded , brakes are AP racing brakes, no cutting corners on cost with this M3. Lots of little upgrades to add finishing touches

The Body kit is the best I have seen , wheels flow right into the look of the BMW and right into the EVO inspired rear wing and tacked on flares. To see iDing widebodies are rare but to find one in such pristine condition is unheard of. The wing totally screams Asian flare. As we look inside it will not disappoint with clean sleek BMW clusters, racing seats and to finish off the build, the back seats are removed and replaced with sleek micro fiber panels to complete this one of a kind IDing M3 build.

Let's not forget about the 286 horsepower , this should help make up your decision to have one of the rarest BMW's in the country that will for sure attract all BMW enthusiast and drivers to stand in amazement over this beautiful car. Do not miss your chance.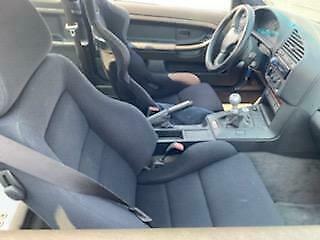 Wow, those are horrible photos. Certainly the aren't helping the case, anyway – and it needs helping. Gone is apparently the special McLaren-badged rear parcel shelf, replaced by a cloth-trimmed component. It'd be great to see the car in person, as it looked quite nice in the last ad and should have a lot of details that shine; Recaro seats, AP Racing brakes, that sweet European-market S50. The asking price is now $75,000 – the best part of double the 2017 asking price, which at least in my mind could be justified. $75,000, though? That seems like a reach, though M3 Lightweights are still trading for more and this car is a lot more rare. I just wish we could actually see it.
-Carter