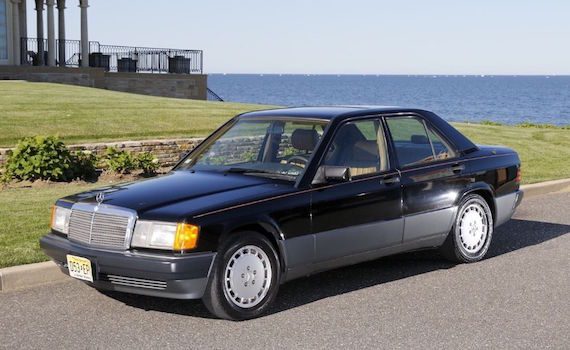 It's no secret that several of us here at GCFSB are fans of the W201. The last time I wrote one up, I mentioned my habit of scouring the internet for nice examples, a form of self-torment since losing my own car to an accident earlier this year. While the 2.3-16v Cosworths have some serious 80s DTM street-cred, most of the ones for sale are tired and in need of a lot of work. The Sportline models, a limited run of mostly stock W201s upgraded with stiffer suspension, tighter steering, lower ride height and some interior trim tweaks, are a tempting alternative. But sellers often demand large premiums for these cars on the basis of their relative scarcity. To tell you the truth, I don't think they are worth the extra money. I test-drove one prior to buying my own 190, and I thought the harsher ride was ill-suited to the car. Since the engine and gearbox are unchanged from the ordinary models, the sporting pretensions of the Sportline just don't make a lot of sense to me. No, to my mind the best W201s are the stock, low mileage and unmolested examples that show up from time to time in seemingly mint condition. They represent the W201 at its best: a classy but affordable form of basic transportation.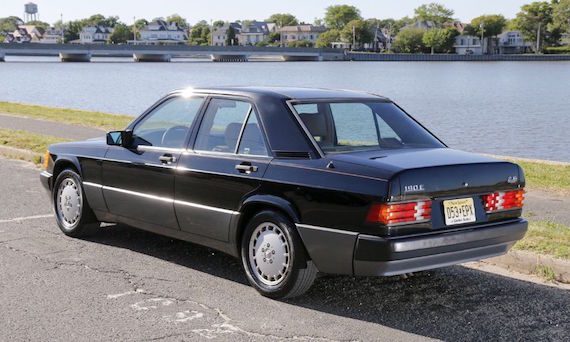 Year: 1993
Model: 190E
Engine: 2.6 liter inline-6
Transmission: 4-speed automatic
Mileage: 98,324 mi
Price: Reserve auction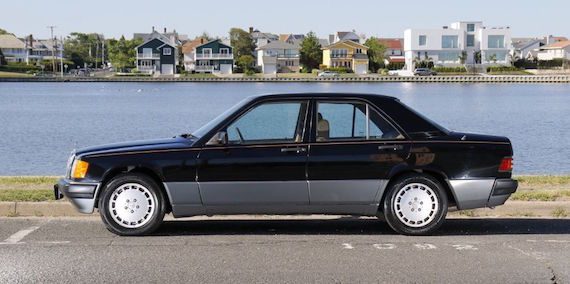 This is a one senior owner car. It is accident and rust free. Comes with complete service history. Every feature works correctly. Most recently, all fluids, filters, hoses and belts have been updated. The car has new tires and brakes, which were replaced recently. The a/c system has been completely updated. It is a safe economical reliable car, with no issues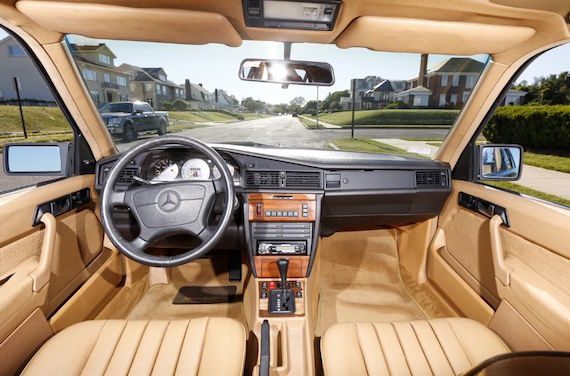 This car looks like it exemplifies that ideal. Presented in 040 black (schwharz) over saffron MB-Tex, it appears to be in great condition, inside and out, with no marks or dings apparent from the photos. Power comes from the venerable M103 2.6 liter straight six engine, good for about 160 hp, sent to the back wheels through a silky smooth four speed automatic gearbox (which starts in second unless you floor it, a quirk of German design). A one owner car, this one has electric seats, sunroof and, being a final year model, the smaller and more modern steering wheel. The 98k miles on the odometer indicates that this car is a driver not a garage queen. That should be reassuring, since these old Benzes really need to be driven so that they don't fall apart. The ad copy is brief but indicates that all maintenance is up to date. Of course a PPI would be sensible in any event.
The white example I wrote up a few weeks ago sold for about $3,700. I expect this will end up selling for somewhere in that region, perhaps a bit more given the more desirable (in my opinion) color combination and later model year.
– Craig