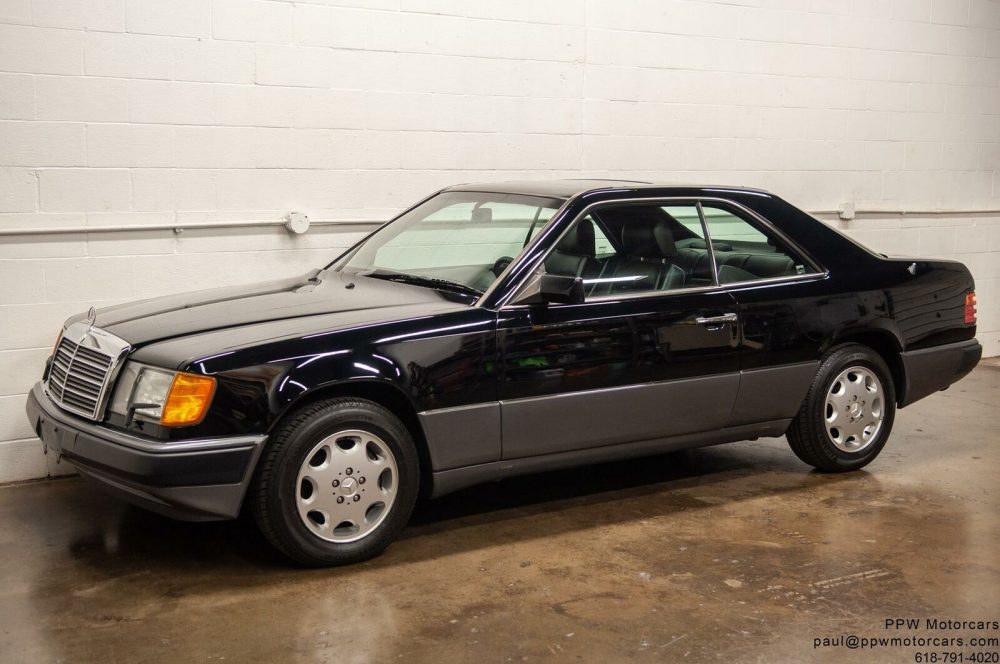 I personally think one of the more overlooked Mercedes-Benz that is still relatively affordable is the W124 coupe. It's starting to get in that sweet spot of becoming old enough to be classic, but all the equipment is still modern enough, both safety and amenities, that you are perfectly fine driving it everyday. Nothing will kill you in terms of maintenance or repairs, and even since it is a W124 at the end of the day, it shouldn't be that unreliable at all. What's not to like?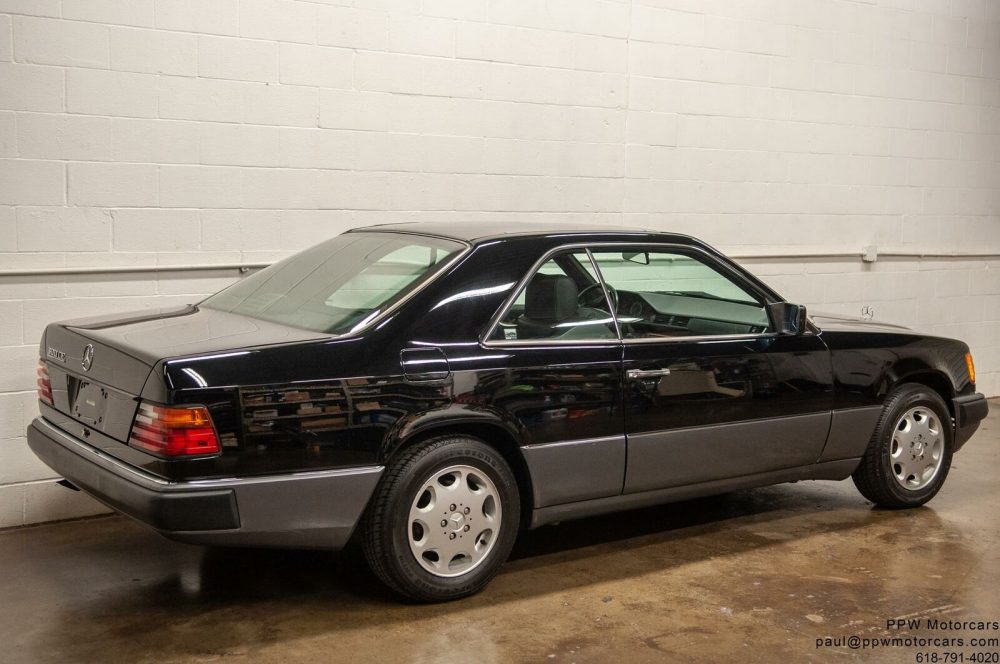 Year: 1993
Model: 300CE
VIN: WDBEA52E8PB897171
Engine: 3.2 liter inline-six
Transmission: 4-speed automatic
Mileage: 140,480 mi
Location: Saint Louis, Missouri
Price: $9,900 Buy It Now
• 1994 Mercedes-Benz 300CE Coupe
• The Finest 300CE Coupe on the Market, Period!
• Just 140,480 Miles!
• Powerful and Smooth 3.0L I6!
• Top of the Line Model!
• Hand Assembled!
• Ice Cold A/C!
• Stunning Jet Black Exterior!
• Soft, Supple, and Original Black Leather Interior!
• Stunning, Highly Original, and Exceptionally Ordered!
• Brand New Mercedes Floor Mats
• Original Keys, Books, Tools, Spare, Records, and Much More!
• Recent Service Includes:
o Spark Plugs
o Tires
o Oil and Filter Change
o A/C Service
o Front Brake Rotors and Pads
o More!
• Incredible Investment Potential!
• Just Serviced and Ready to be Enjoyed Today!

SHOWROOM PRICE: $16,900
DISCOUNT: $3,000
SALE PRICE: $13,900!!!

Call 618-791-4020 today for a worldwide shipping quote!

PPW Motorcars is pleased to offer this beautiful European 1994 Mercedes-Benz 300CE, which wears a stunning Jet Black over an untouched original Black Leather Interior, which shows nearly as nice as the day it was new! Very few of these vehicles were ordered in Black/Black, most have some fault in specification such as an unattractive interior or exterior color, this is the absolute best spec, period. Living in Colorado, the vehicle never saw rain or snow and was used sparingly, which accounts for the fantastic and original condition of the interior. For the prospective Colorado buyer, this vehicle has all original equipment and is current on inspections (stickers on plates are current). Setting this vehicle apart from others, aside from rarity and power is the wonderful exterior condition. The exterior is fantastic as well and shows as a car with 30,000 miles may, but the interior shows as a car with half the age and 15,000 miles. The vehicle was well maintained from new but just to be sure it was ready for the next owner we performed a major service on the car to ensure the next owner gets a completely turnkey car. We are proud to offer what we believe to be the best examples of the coveted and hand assembled 300CE Mercedes available today and would happily put this car next to any other for comparison. Offered to the collector, enthusiast, or investor who appreciates the magnificent investment potential of this magnificent motorcar! Bid with confidence-you will not be disappointed in this truly amazing motorcar!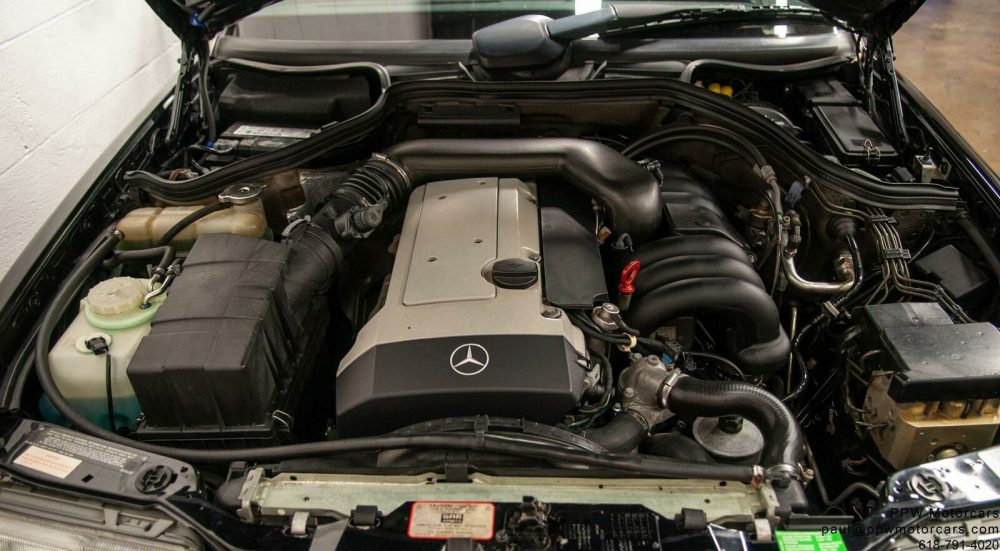 This example up for the sale in St. Louis is a pre-facelift 300CE that still has the older front fascia but with the updated M104 3.2 liter inline-six. If you dig the older 1980s styling, this is the year for you. Black over black is as classic as it gets, and for over 140,000 miles, it looks relatively nice. As always with the M104, check the rear of the head for oil leaks and inspect the wiring harnesses, but other than that, you are pretty much set to go. Yes, little things broken or not working might drive you nuts, so always make sure to give every single piece a good inspection for buying.
The ask of just under $10,000 seems like a good deal here. I don't see these going down in value anytime soon unless you pile miles on it, so these are basically parked money. Will these be $25,000 in a couple years? Honestly, the very best examples will be. We've already seen that. I don't think that in the cards for higher mileage cars like this one, but if you are just looking for a solid driver for not a ton of money, tough to go wrong here.
– Andrew