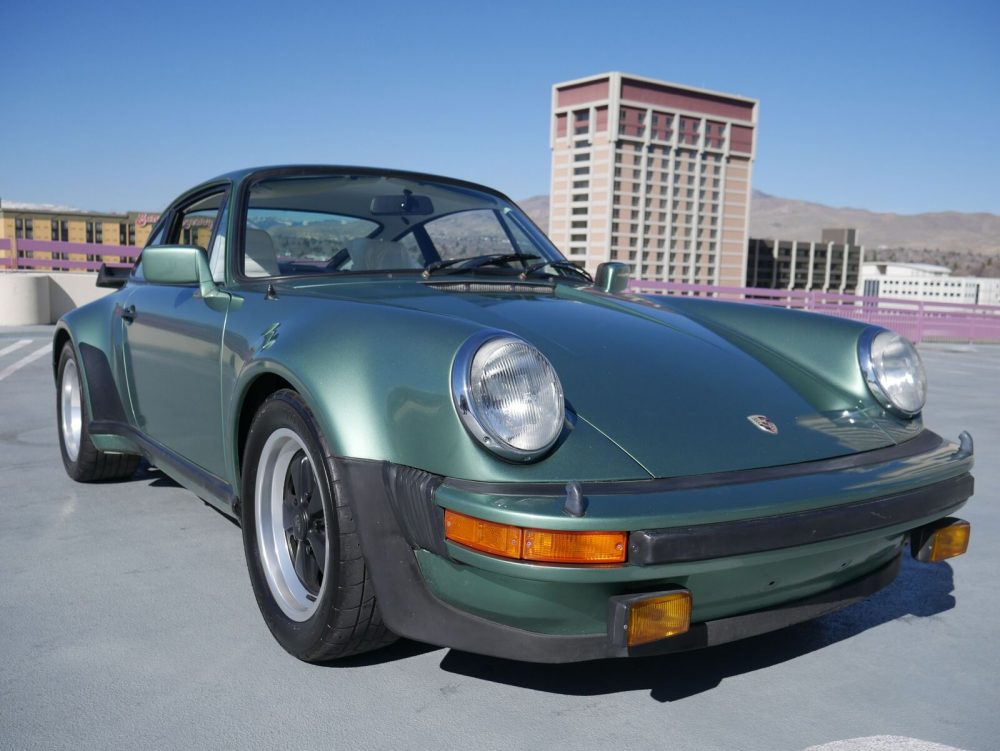 The 1978 model year was a big change for Porsche 911 Turbo as the turbocharged 3.0 liter was swapped out for a 3.3 liter with an addition of an air-to-air intercooler. That made an already dangerous car into one that was truly capable of ruining not only your day, but your life. Lifting while going around a corner would result in some pretty nasty snap oversteer, and if you aren't ready for it or had some so so tires, watch out. Some people loved the absolute rawness and danger of the car, but personally I'll take a pass. Still, every 930 from 1975 to 1989 is sought after no matter what the condition, thus resulting in big prices.
This 1978 might look familiar as we took a look at it a few years ago from when it was for sale under previous ownership. It is finished in paint-to-sample Medium Green Metallic, which pointed out previously is an old GM color. It has some wild green carpets to match, which of course results in a big price tag. Funny thing is, the price on this one actually went down.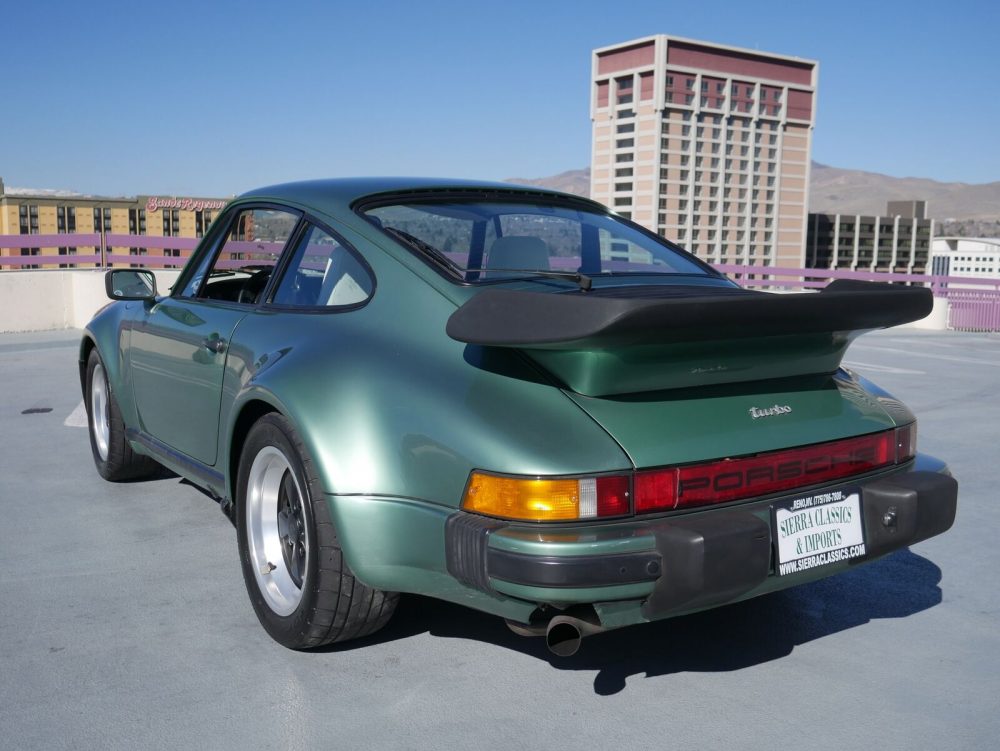 Year: 1978
Model: 911 Turbo
VIN: 9308800414
Engine: 3.3 liter turbocharged flat-6
Transmission: 4-speed manual
Mileage: 50,134 mi
Location: Reno, Nevada
Price: $110,000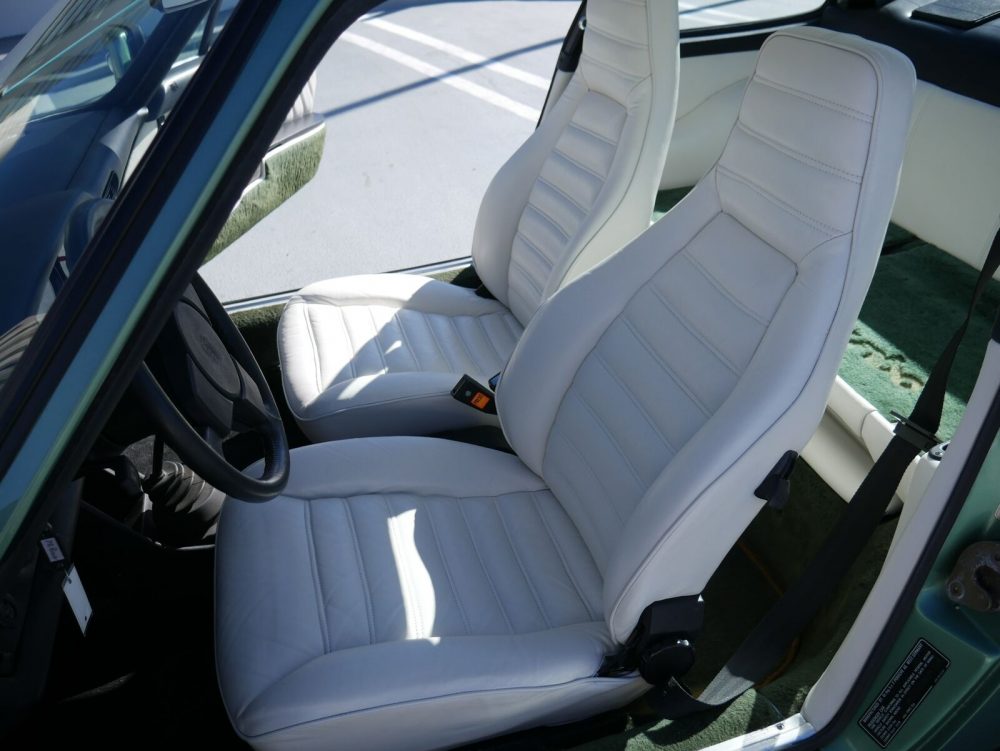 For sale is a 1978 Porsche 930 Turbo Coupe, #414 out of 461 made for the U.S. market that year. Highlighting an extremely rare color, and is believed to be the only of that adorns a paint-to-sample Medium Green Metallic over a White leather interior. Combined with a handful of other unique features, this 911 is not to be overlooked. It is now being offered with 50k miles showing on the odometer by a motivated seller in Nevada. Finished in Medium Green Metallic, it is believed that the top portion of the car was refinished in the original color due to sun fading. The exterior as a whole is said to be in great condition with some minor wear as to be expected with a vehicle of this age. This Turbo rides on factory black Fuchs wheels that wear a set of Toyo Proxy tires dated from 2010. The unique nature of this Turbo is continued throughout the interior with factory White leather with a contrasting green carpeting. It is stated to remain in excellent condition with only slight signs of wear as outlined in the gallery photos. All electronics are said to be fully functional. An aftermarket set of speakers seemed to have been installed years back, however, the car currently stands in mostly original condition with its factory sound system. This 930 Turbo is said to retain its number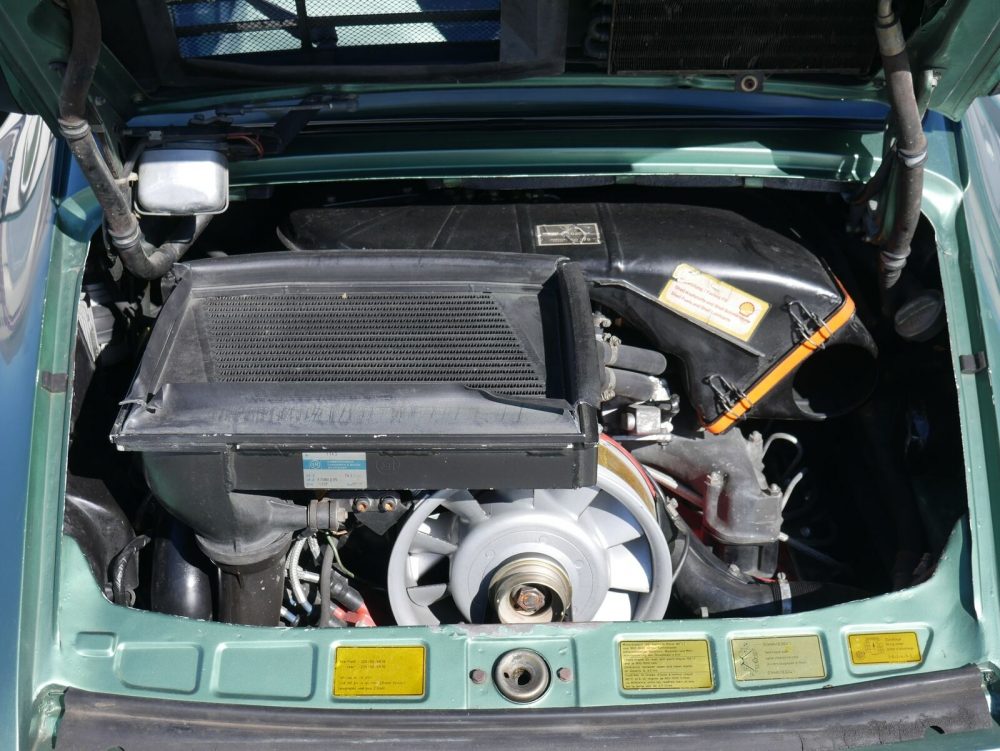 I can't remember ever seeing a green 930 before outside of this one, so naturally this is a treat. Unfortunately it looks like it needs some love. For a reported 50,000 miles, there are lots of cosmetic issues both inside and out, and zero mention of any service. The 930 is notoriously expensive to get running right and keep running right, and if you have to pull the engine to rebuild, you are looking at multiple tens of thousands of dollars. Combine that with how hairy these things can be to drive, and I really have no desire to own one. Especially at the prices they command.
These days of six-figures for any 930 are long over as only the best of the best are bringing those prices, while drivers in average condition can be had for about $70,000. Yes, you can find them even cheaper, but I'm not joking when I say that one service to sort some things out can hit $10,000 without blinking. I'm willing to bet this example needs so things, thus making the $110,000 a tall ask given the cosmetic condition as well. Yes, the paint to sample absolutely adds some value here, but not tens of thousands. A cool example at the end of the day, but one that needs some serious vetting before even considering it.
– Andrew