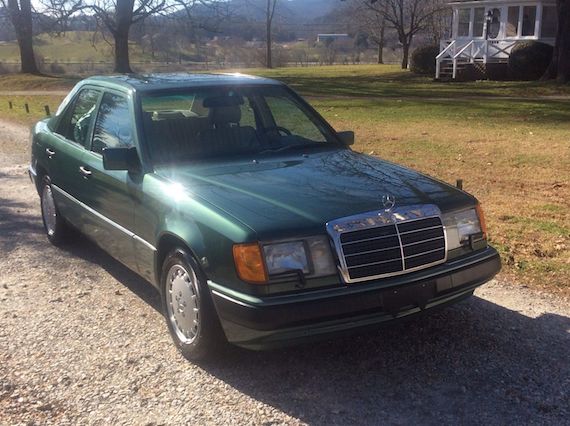 We've been featuring some high-end metal here on GCFSB this week. It's always nice to dream but ever the practical one, I'm always on the lookout for a good buy. A car like this 1993 Mercedes-Benz 300E 2.8 for sale in Georgia appeals to my sensible side. We just saw a 1991 300E 4Matic with 71k miles sell for $4,250. Some of us may not want to take on the hassles that come with extra axles, so this rear-drive 300E 2.8 with just over 60,000 miles would be a good choice.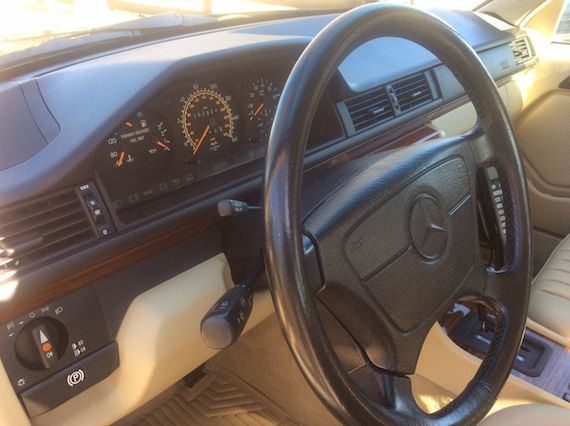 Year: 1993
Model: 300E
Engine: 2.8 liter inline-6
Transmission: 4-speed automatic
Mileage: 62,985 mi
Price: $7,800 Buy It Now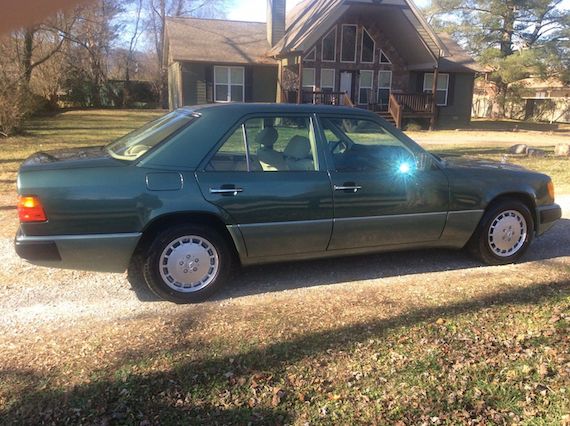 This beautiful Mercedes is in great condition at just under 63,000 miles. Rare Spruce green over cream beige MB Tex. Everything works as it should, well sorted. The car is rock solid, no sqeaks no rattles. Get in and drive anywhere. The interior is exceptionally clean, no odors. The Body is straight and the paint is in very good condition. This car is in remarkable shape for twenty two years old. Please feel free to contact me with any further questions. (307) 203-6177 Dan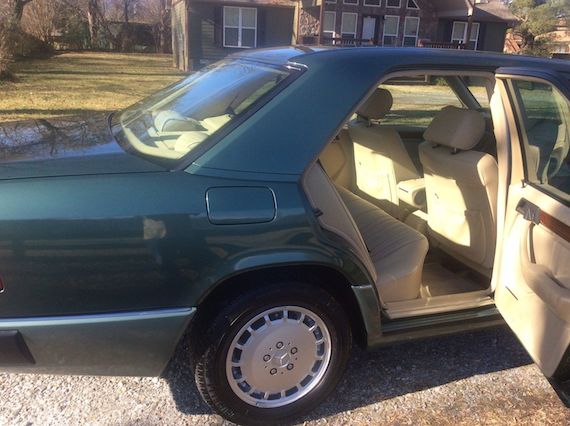 Considering how durable the W124, the asking price seems reasonable even if this is the entry level six-cylinder sedan. Consider what else $7,800 might buy you for your used car dollars. As new cars become more and more complex and more arduous and expensive to fix, I think there will be a new appreciate for Mercedes-Benzes of this era. These modern classics incorporate a lot of features common cars today like airbags, ABS and disc brakes all around while eschewing the added complexity we see in new cars which some of us might not be fans of. Having fond memories of my dad's 400E, I'd be willing to take a bit of a deficit in horsepower and pick up a clean 300E like this, if only for the discreet luxury and reliability it would provide. It's not flasy, it's not chic, but it has stood the test of time.
-Paul