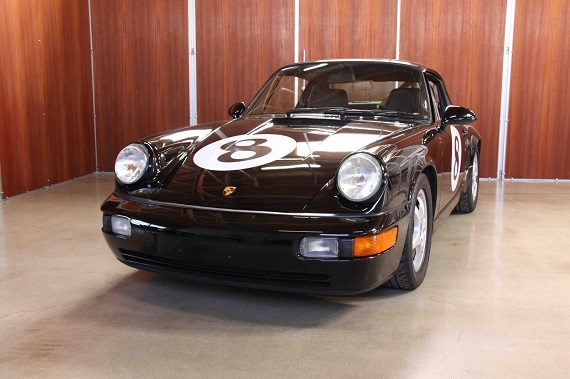 This 911 is particularly interesting to me for a number of reasons. Modified 911s aren't anything new, but this one strikes me as somewhat different from many of those we see. I would guess the two most common classes of modified 911 we come across are heavily-modified track cars and backdated 911s that aspire to combine modern mechanicals with vintage looks. Track cars come in a wide variety of condition, but typically remain quite functional within the arena around which they've been designed. The backdated 911s can be all over the place and generally possess a little bit of that pared down track focus in the interior. This 964 is sort of both but also neither of those. It's clearly not backdated, yet it's execution does somewhat stem from the Sport Purpose 911s of the past; those cars that owners could use for canyon runs, hill climbs, and even some rally races and which were modified for that purpose. Porsche has long been a brand that mixed luxury and performance and those 911s attempted to shift that balance a little more toward performance. Still, this 964 doesn't seem like a track car either; it appears to remain well suited for the road. It's a rare thing to find in a 964, at least based on what I've come across and that in itself makes this interesting. The base is a 1993 Porsche 911 Carrera 2 Coupe with 59,900 miles on it and it's seen a good deal of suspension and interior work to help bring it more in line with the 911's dynamic pretensions.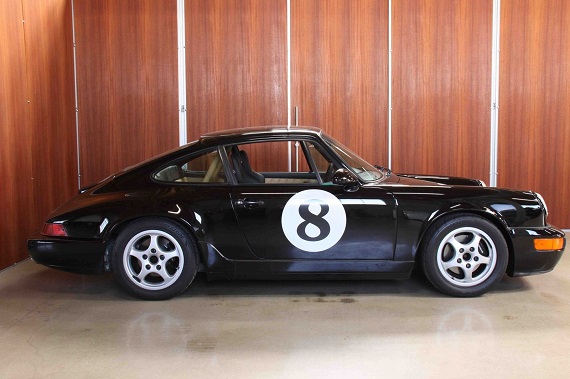 Year: 1993
Model: 911 Carrera
Engine: 3.6 liter flat-6
Transmission: 5-speed manual
Mileage: 59,900 mi
Price: Reserve Auction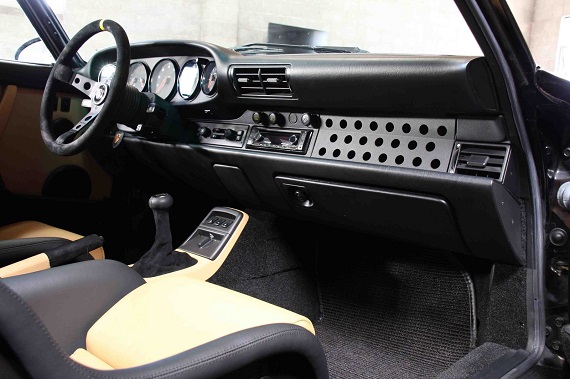 LA workshop 5001 Inc a Los Angeles based vintage Porsche specialist is proud to offer this "sport purpose" 964. We have completely overhauled suspension with spherical bearings & top mounts, all wear items replaced, KW V3 coilovers, RE71R tires, all dialed in (our client claims he runs away from 997 GT3 in canyons…) Recaro SPG seats done in leather to match factory leather & vinyl. Roll bar also in leather. Coco-sisal mats, custom made carpet MoMo /Porsche supercup wheel, airbags deleted. Modern Blaupunkt w/ bluetooth&ipod Blaupunkt and Becker speakers fabricated into original speaker enclosures, only original wiring used. RS shifter assembly. Lots of cool stuff, done to the highest standards. Please call for more detail. (516)721-6339 – Marlon Goldberg

Mileage: 59,900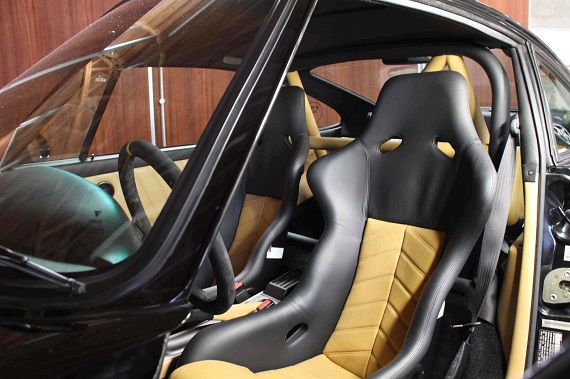 This does look like a nicely built 964 Coupe and I imagine it'd be great fun to have out on the road. As with any 911 of this nature the price is of paramount importance as we can't necessarily hold any assumptions about its long term value. Perhaps its value will hold well, perhaps it will not. When I first came across the auction, sitting with the opening set at $90K, I wondered if it would in fact receive any bidding. It has: 1 bid. Without any engine work (at least as mentioned in the ad) I'm not sure we could really expect any more though as noted above we don't come across these sorts of modified 964s very often so it's tough to get a good gauge on the market. That is partly what intrigues me here and I hope we'll see a few more bids to help establish where the market might lie. Or perhaps this is already as much as anyone would pay. The reserve remains unmet so we'll have to see.
-Rob