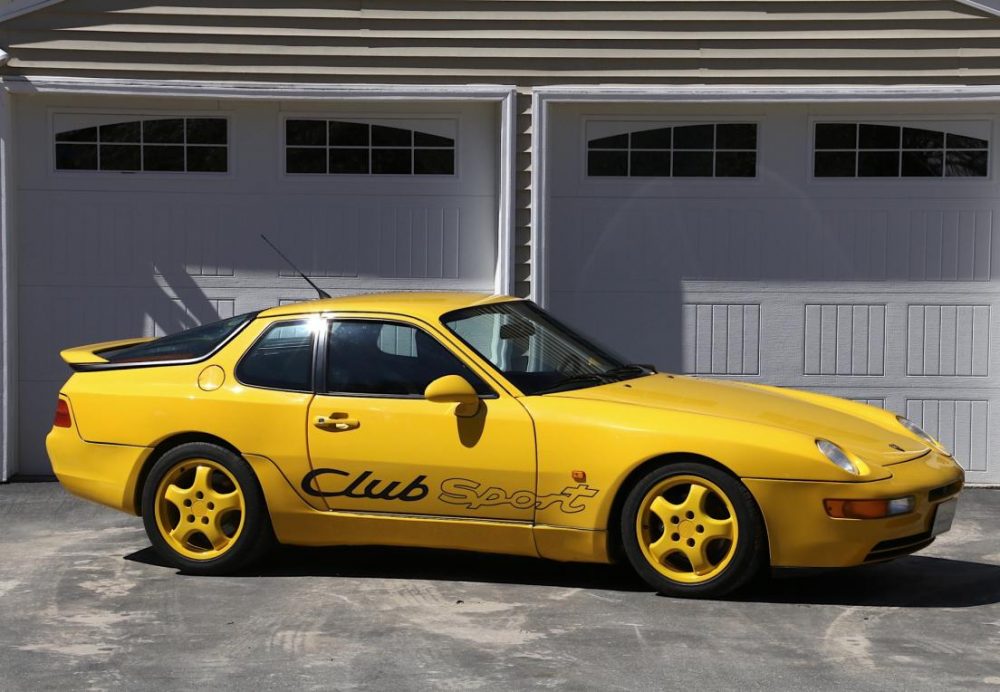 It certainly feels like the Porsche 968 Club Sport is having its moment in the US despite them never being sold here. I've seen well over a dozen come up for sale with varying prices, and you can see they aren't exactly cheap compared to the little brother 968 coupe. Back in February, Carter did a nice deep dive into what makes them so special, and now another one has popped up, with this being a Speed Yellow example in New Hampshire of all places. The good news is that it is not $95,000 like the car back in February.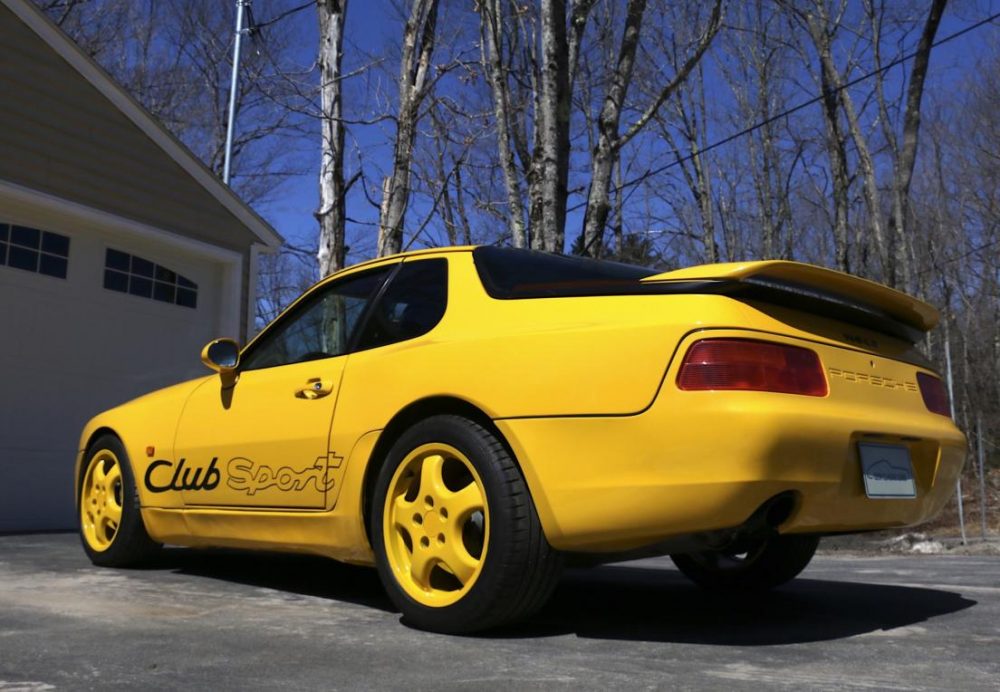 Year: 1993
Model: 968 Club Sport
VIN: WP0ZZZ96ZPS815259
Engine: 3.0 liter inline-4
Transmission: 6-speed manual
Mileage: 42,000 mi
Location: Croydon, New Hampshire
Price: $69,995 Buy It Now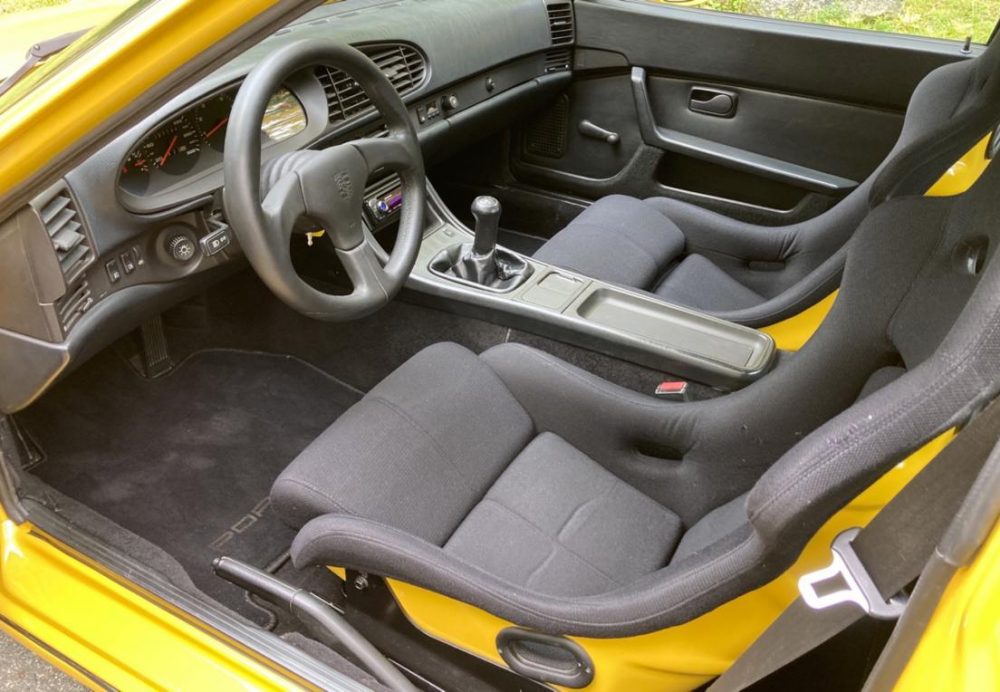 Vehicle Original VIN : WPOZZZ96ZPS815259
This 968 is one of only 1,900 Club Sport editions that were produced during a three-year production run, making it a true collector's item.

Never sold in the US. Imported recently from Belgium.

The striking Speed Yellow (L12G) finish on this beauty is complemented by black cloth upholstery that exudes a touch of class and elegance. Equipped with a 3.0-liter inline-four engine, coupled with a six-speed manual transaxle, this car is guaranteed to provide a thrilling driving experience. The limited-slip differential, 17″ alloy wheels, Koni dampers, and rear spoiler further enhance its performance.

The interior is nothing short of spectacular, featuring Recaro bucket seats.

This model is approximately 200 pounds lighter than standard 968 coupes, thanks to weight-saving measures such as the absence of rear seats and sound deadening.

This car comes with a Porsche Production Specifications certificate, service records, manufacturer's literature and 2 keys.

The 3.0-liter inline-four engine is the cherry on top, featuring VarioCam variable valve timing, which was factory-rated at 237 horsepower and 225 lb-ft of torque.

This 968 Club Sport is a rare and exceptional car that is truly a work of art. It is the perfect addition to any car enthusiast's collection, and with only a limited number available in the market, it is a once-in-a-lifetime opportunity. Don't miss out on the chance to own this extraordinary piece of automotive history.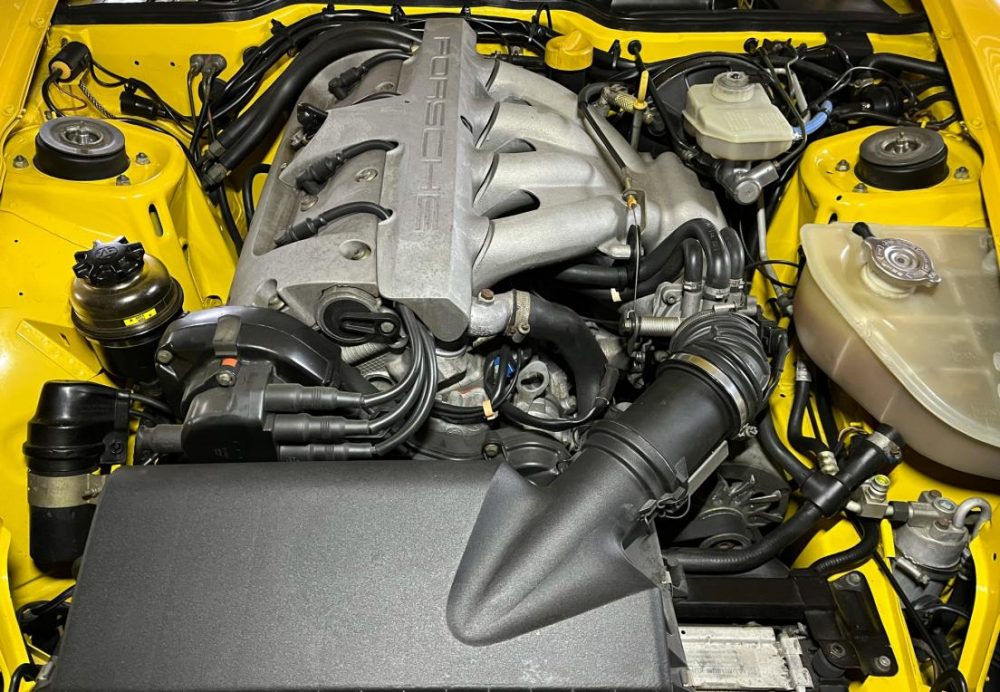 Personally, I think these are really cool. The color-matched wheels, the giant graphics, the seats, everything. They certainly weren't considered fast and that probably wasn't the goal, but the fun factor was really turned up and that is all that matters with these.
Prices for these have been surprisingly varied considering there aren't a lot of them in the US. We've seen the best ones get to $90,000, while others hammer out as low as $60,000. This one leans towards the middle at $70,000, which probably isn't all that bad considering the mileage. Does this feel like $70,000? Honestly, probably not, but you are buying the rarity as much as what the actual car does. Welcome to Porsche.
– Andrew