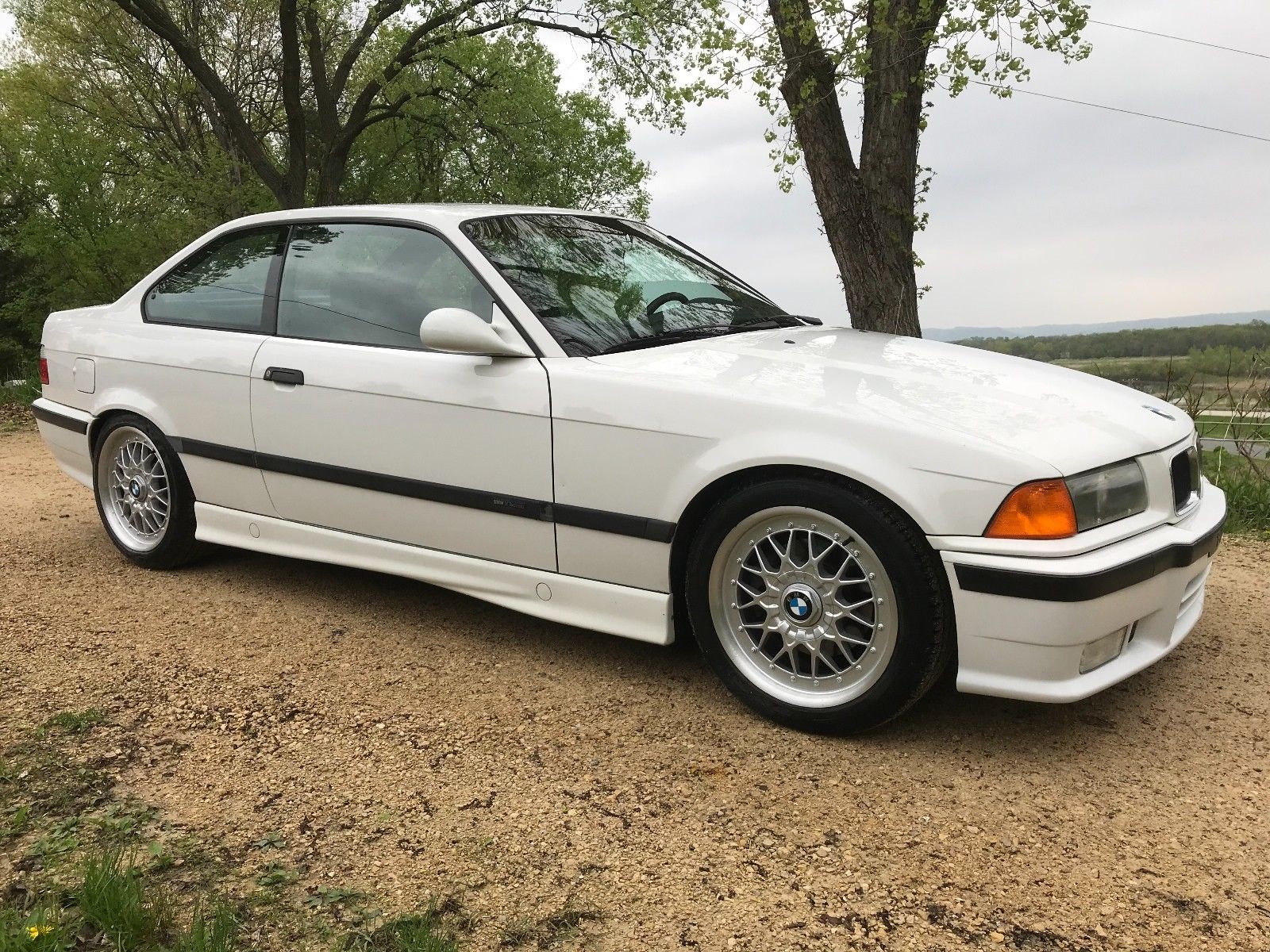 When I first came across this car, just like with Rob's GT3 yesterday I was pretty sure I'd seen it before. The 1994 BMW 325iS M-Design was produced in very limited numbers, and this one was for sale after another I wrote up fairly recently with similar miles:
https://germancarsforsaleblog.com/diet-m3-1994-bmw-325is-m-design/
However, a quick check of the VINs revealed they're different chassis; this one is 386, produced 52 prior to the last one we looked at (438). So let's refresh ourselves on what made the M-Design 3-series special.
Basically, this car was the precursor to the U.S.-spec M3. BMW teased its release with an American version of the Clubsport Coupe; you got the M-Tech body kit, mirrors, steering wheel and shift knob, along with the Anthracite M cloth (0506) and an Alpine White exterior. BMW equipped BBS RC 2-piece wheels with forged centers too. In all, it made for a pretty package even if it was no more potent than a standard E36. Fans claim only 150 were imported which seems about right, though BMW doesn't have official importation numbers.
Last time around, though the condition was very good the general consensus was that an actual M3 was a better deal at the asking price. How about today?
Year: 1994
Model: 325iS M-Design
Engine: 3.0 liter inline-6
Transmission: 5-speed manual
Mileage: 155,560 mi
Price: $10,500 Buy It Now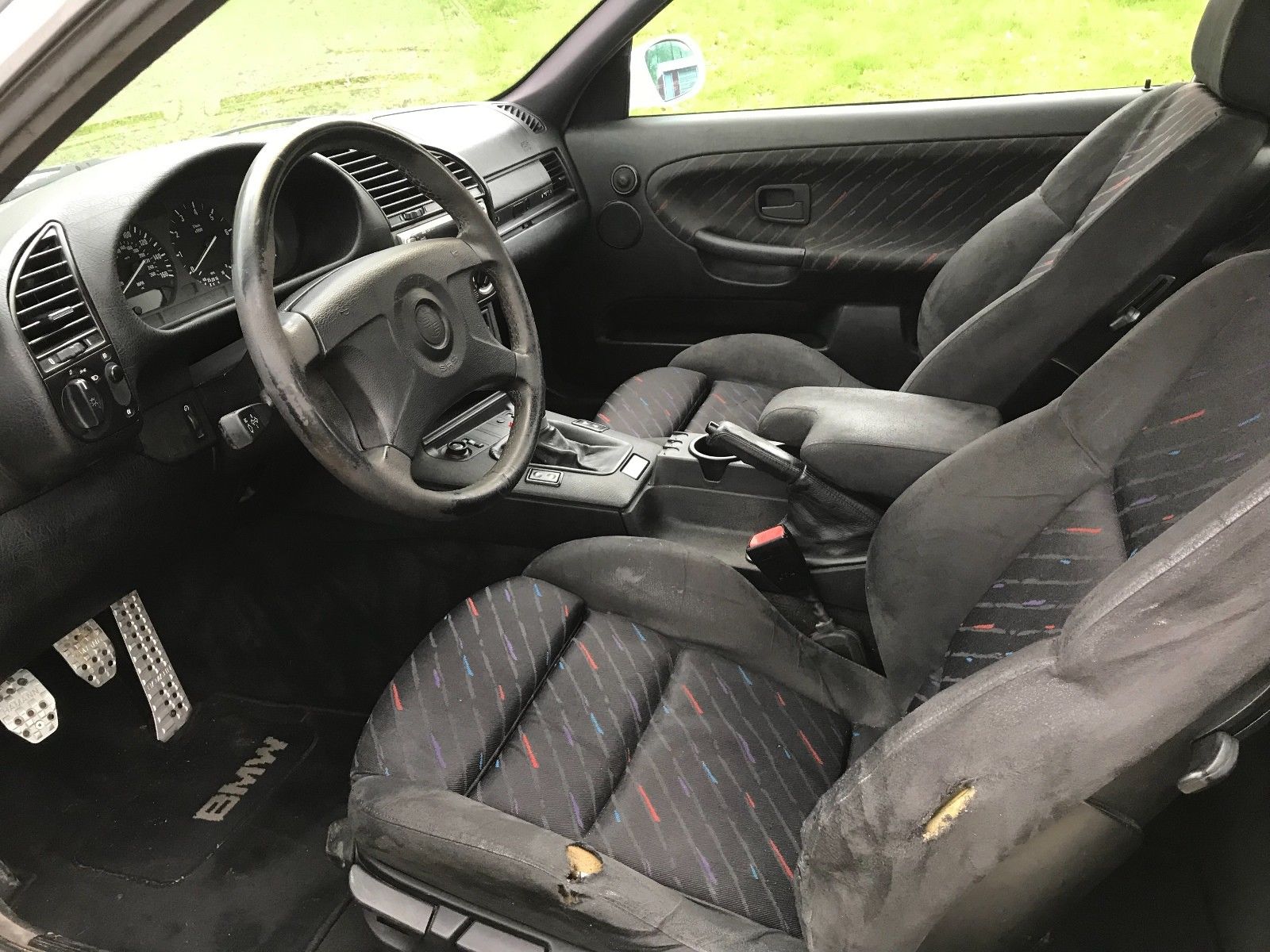 For sale is my garage kept 1994 BMW MTechnic 325IS. It is Alpine White on Black M Clothe(rain) with 155,650 miles. It is in mostly stock condition with an upgraded stereo fresh out of the 90's powered by two amps and 2 subwoofers in a narrow box.

There were only 150 of these that were imported in the United States. It's reported that these were made as a "teaser" prior to the M3 coming in 1995. They all were white and had M3 suspension, bodykit, mirrors, steering wheel, and bumpers. In addition, they added the M Clothe seats, M Clothe door panels, Motorsport door handles, and BBS RCO41 two piece wheels.

I've owned the vehicle for about a year and put on close to 10k miles. I replaced the valve cover gasket, steering pump and hoses, a door latch and other minor maintenance issues. The prior owner had it for 10 plus years and kept every receipt that will be passed along with the car. Some maintenance items they did include: Rebuilt transmission, replaced clutch, replaced many suspension pieces, window regulators, hoses, brakes, and other regular maintenance items. The sunroof, AC, heat, stereo, locks, remote and heated seats all work too.

I've included a Carfax I had pulled last year in the pictures.

Condition

– Car was in the south for almost all of it's life besides the one summer here in MN. It was stored in the winter and didn't come out till May. 110% RUST FREE.

– Car does have the airbag light that is due to a seat belt sensor.

– The previous owner mentioned that the front of the car was bumped into at a mall and she had the bumper and hood resprayed. (bodyshop paperwork included) The rest of the car has original paint and every VIN tag is accounted for. There are a few minor dings here and there with the largest one being above the passenger rear window.

– The interior is in good shape for it's age with some small holes on the drivers seat from common wear.

It runs, drives and shifts beautifully. The regular maintenance is noticeable by how well it feels.

I have a free and clear title in hand. I have done my best to accurately describe the car but keep in mind it is 24 years old. It comes with 1 key and 1 remote with all the service history from myself and the previous owner. I reserve the right to end auction early as it is also listed locally. Feel free to contact me with any picture requests or questions. Thanks!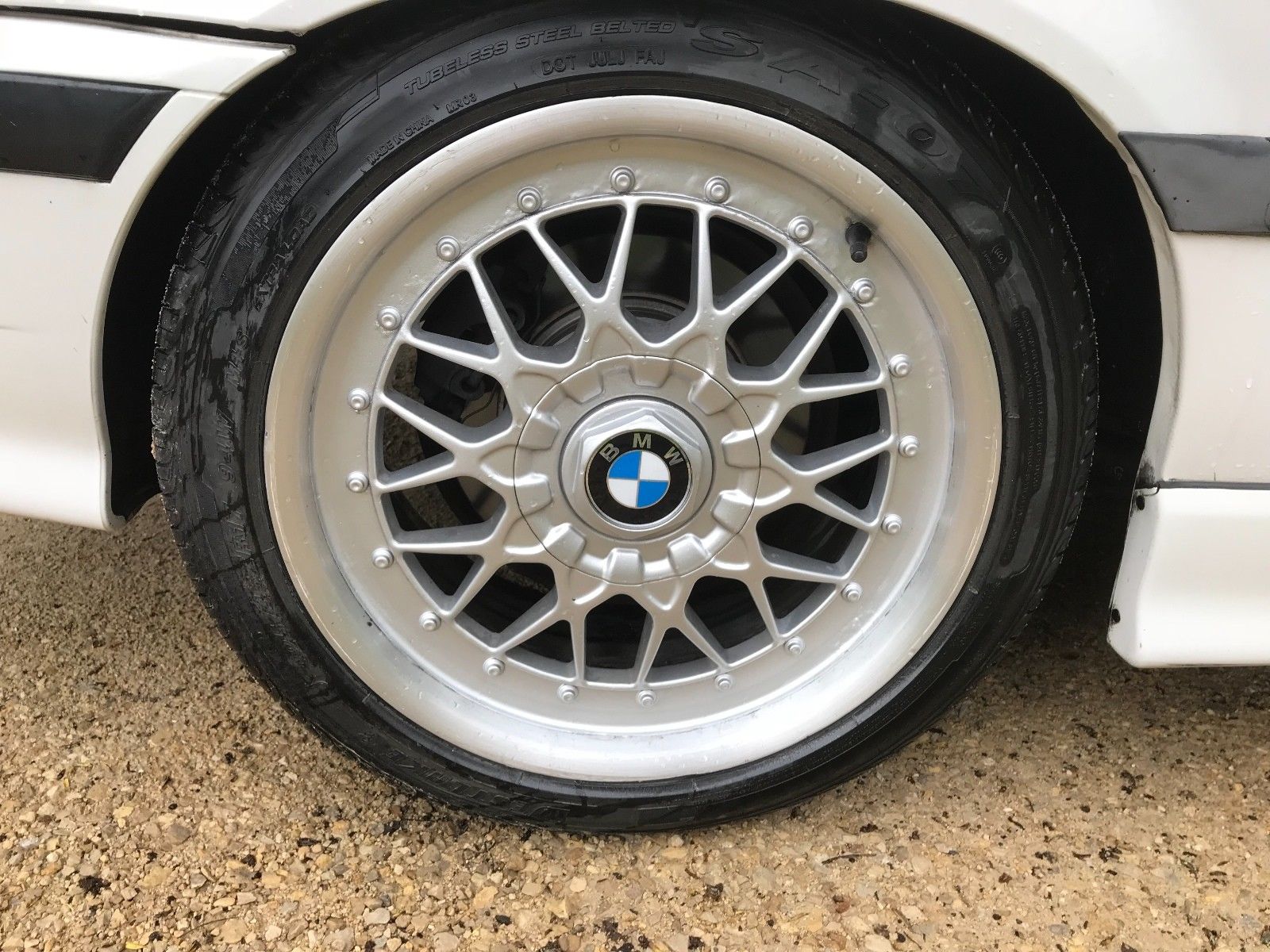 It's great to have a well documented example of any car, and this M-Design doesn't disappoint. Appearing in mostly stock configuration, it's generally in much better condition than a normal 155,000 mile E36 comes to market these days. However, there are signs of that aging process; most notable is the driver's seat in need of recovering, but the wheels have corrosion setting in under the paint on the lips as well. From ten feet it still looks quite glorious though. Is it a $10,500 example?
Once again, though these M-Design cars are very neat and somewhat sought, it's hard to get on board with M3 pricing for a car pretending to be a M3. Yes, it's more limited. And perhaps in the not-too-distant future, it will be as valuable as a clean E36 M3. There is, for example, currently an Alpine White M3 on Bring a Trailer for half the asking price here with fewer miles. Others have sold in the same ballpark. Ultimately, I'm just not sure the collector market is currently there on obscure E36s with high miles and some needs, but it is neat to see them come up for sale!
-Carter