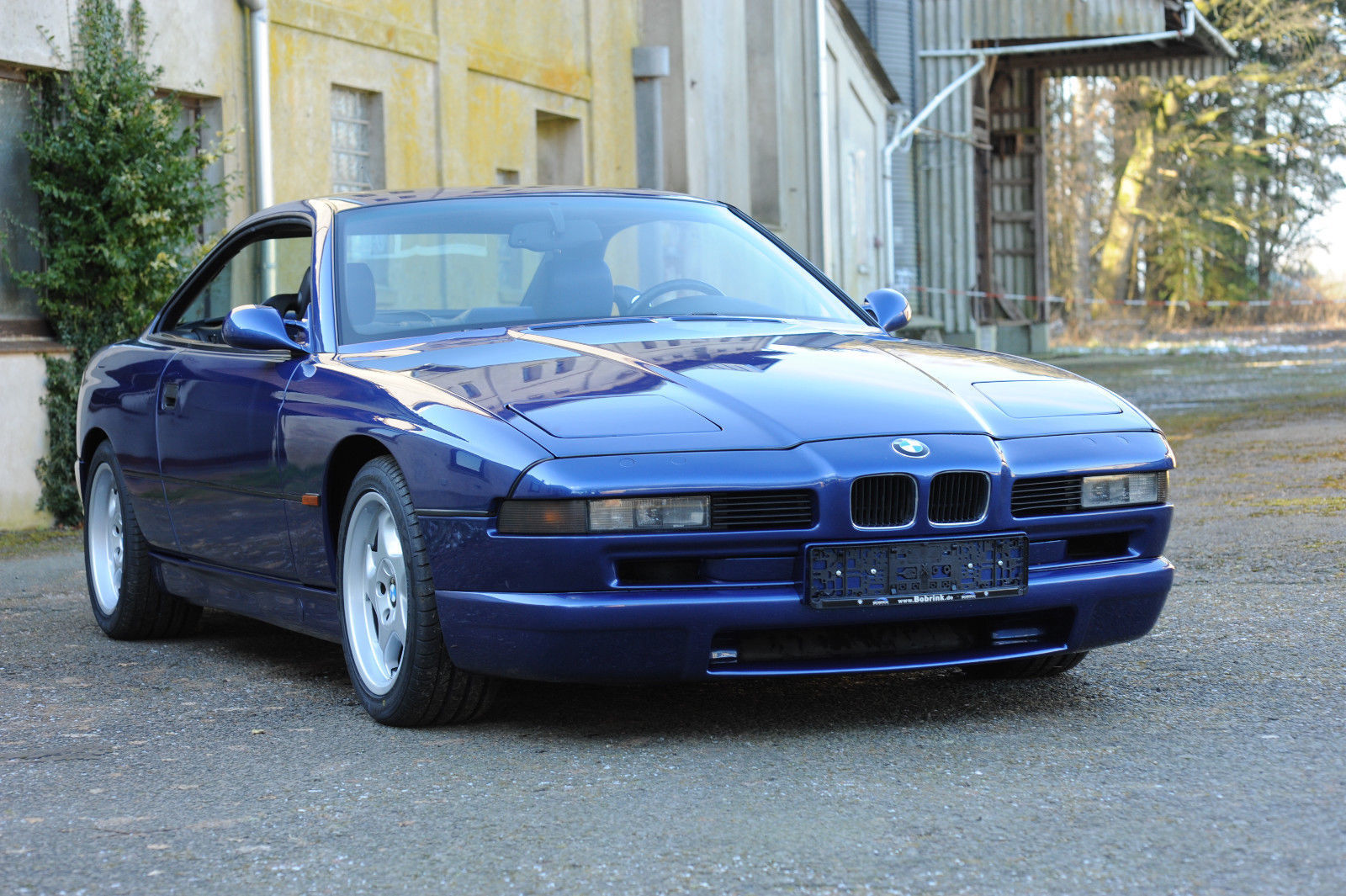 Continuing on the theme of defacto M cars started with the South African 745i, today let's look at the much more famous example of the 850CSi. I came of driving age during the reign of the E31, and I still remember magazines taunting that the 'M8' would soon be with us. Of course, it never came – at least, not until today. But we still did get an E31 breathed upon by the Motorsports division in the spectacular 850CSi.
Like the SA 745i, the heart of the CSi was a special "S" motor. In this case, BMW Motorsport GmbH took the M70 and beefed it up seriously. Bored out to 5.6 liters and with compression bumped up and revised electronic programing, the resulting S70 took BMW's V12 from 296 horsepower to 372 with 420 lb.ft of torque on tap. Macht schnell, indeed! But there were a host of other changes; offered only with a manual 6-speed gearbox, the CSi also got a quicker steering rack, Euro M5 brakes, shorter and stiffer springs, and M System II 'Throwing Star' 17″ staggered wheels. A new body kit made the elegant E31 look much more menacing, too. Europeans even had the option of 18″ M Parallels and, amazingly, 4-wheel steering.
In 1994, this car cost almost $110,000. Today that's nothing, as you can spec a special-order M3 up to that amount. But back then? That was nearly the price of three M3s. These super coupes have never really come down in price, as like their contemporary the 928GTS, they have maintained an aura of unobtainium and sacredness to a generation of motoring enthusiasts. With only 225 brought stateside, perhaps it's worth considering importing this one?
Year: 1994
Model: 850CSi
VIN: "TMBAF73TXC9011685"
Engine: 5.6 liter V12
Transmission: 6-speed manual
Mileage: 133,117 mi
Price: No Reserve Auction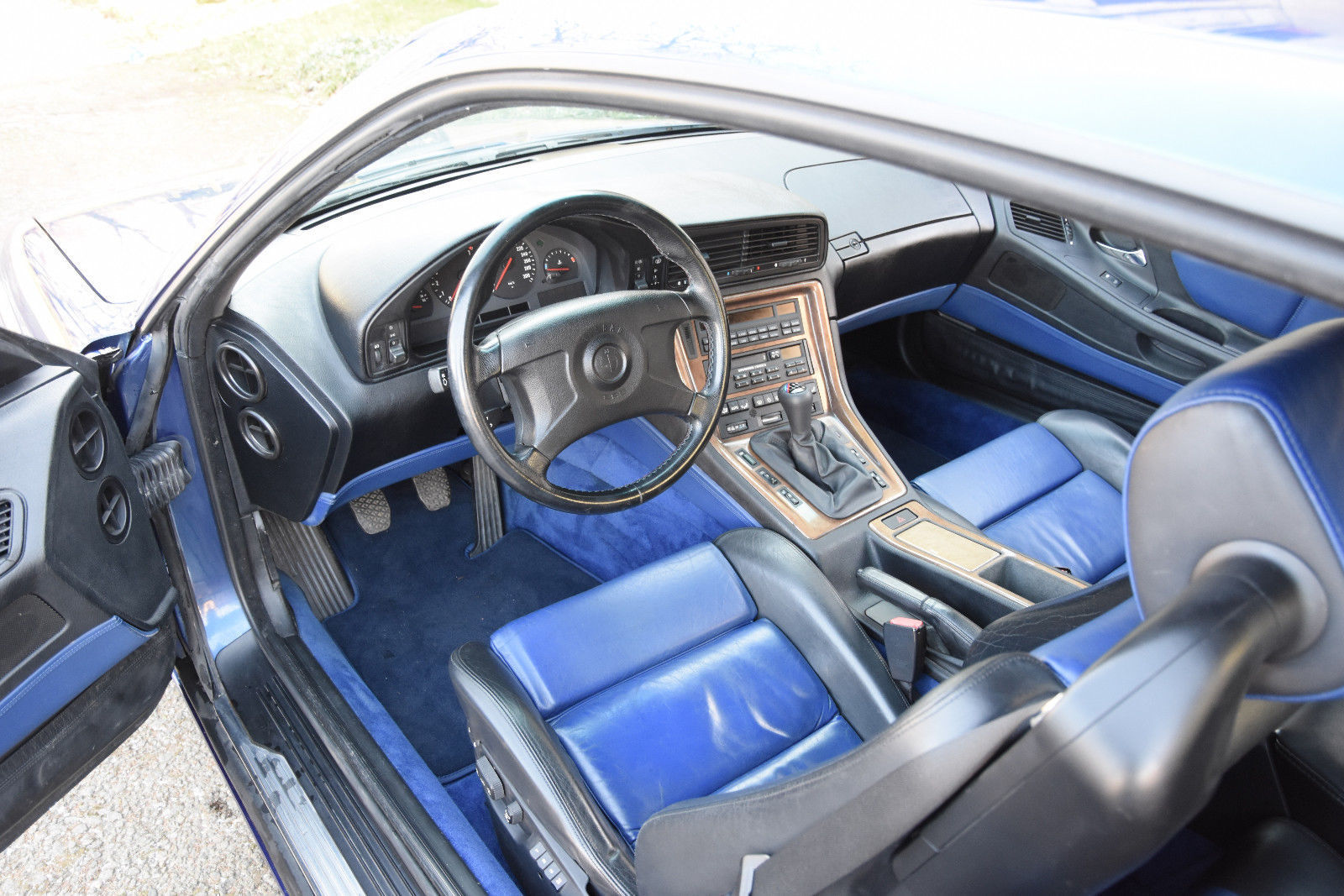 BMW E31 850 CSi

The rare flagship of the E31 series. In Tobago blue metallic, the color that has impressed many. A Worthy Addition to Any Serious Collection. Fully inspected. A really nice car in good condition apart from slight signs of age-related use and mileage.

We can organize shipping.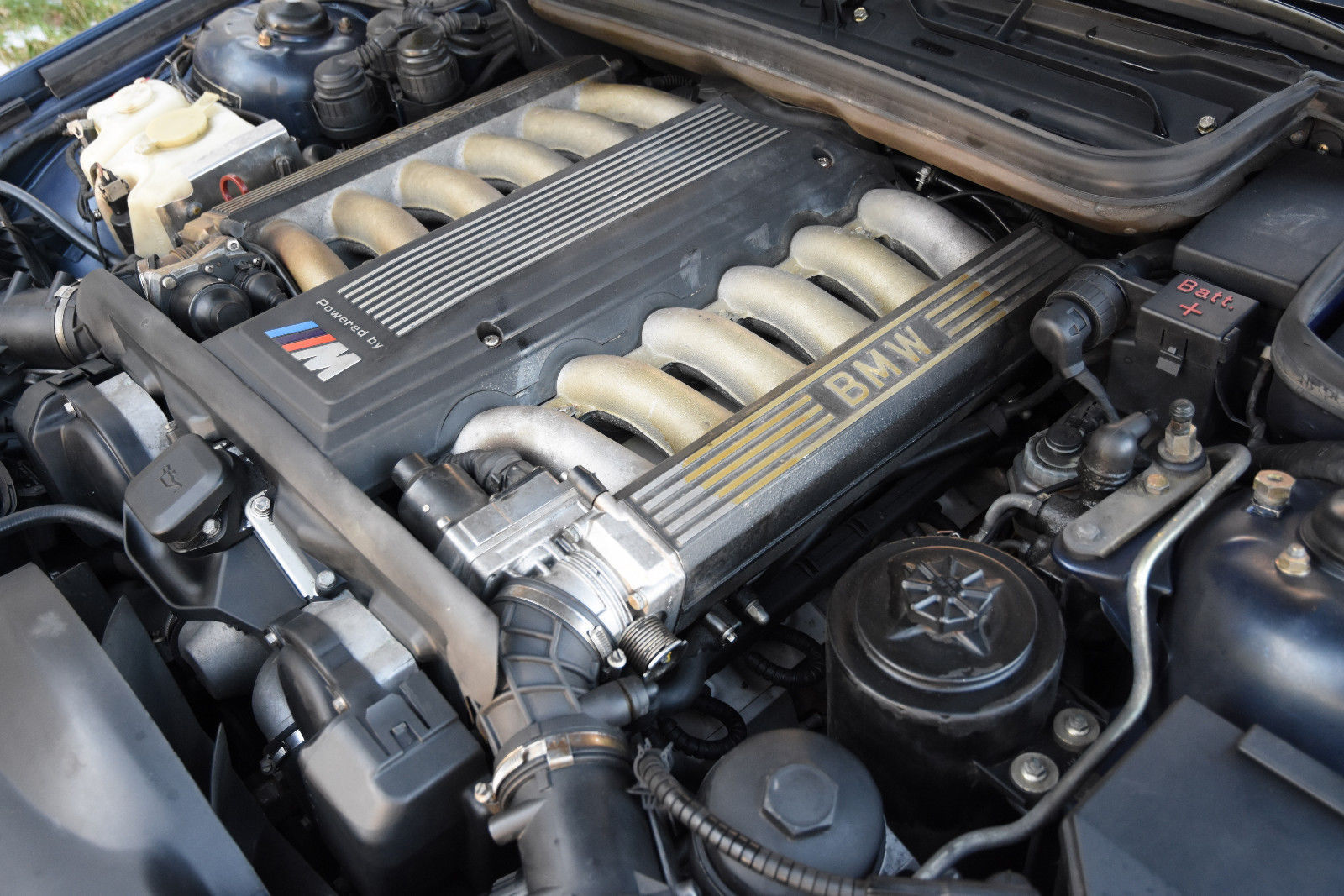 When I first saw this 8, the thing which stood out was the color. Even most fans won't know this, but within the special world of the 850CSi there was a further special group of colors offered. This was the "Colorline" and it wasn't available in the U.S.. So what you see here is one of 91 Tobago Blue Metallic over Tobago Blue/Nappa leather 850CSis. This color combination was the most popular of the three, but still it's a very rare sight. Condition appears to be very good despite the 133,000 claimed miles – at least, from what is shown.
Little is offered from a descriptive standpoint, and if that VIN looks strange to you for a BMW, it should. I put it in quotes because I'm fairly certain it's from a modern Skoda Superb. Since there's no link to a website for the seller and the VIN doesn't carry over, it's pretty hard to be more descriptive of what's going on here. As a result, and probably in part because of the German location, no one has yet jumped on board with the $60,000 no reserve opening bid. Really nice, low mileage CSis have been trading at or over $100,000 recently, so this price is more in line with a driver-quality example that this one probably is considering the mileage. But without more information, it'll be a hard ask to get on board even with how cool and rare this car is.
-Carter