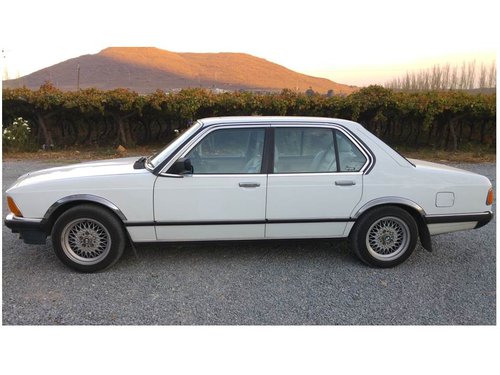 BMW has teased us with competitor's to Audi's S8 and the Mercedes-Benz S63/5 AMGs, and there's no doubt that the current M760i is a weapons-grade executive. With over 600 horsepower and a 3.4 second 0-60 time, drives to you your business lunches will be brief to say the least. But BMW has stopped short of coming out with a full-fledged M7 to this point, and it turns out they've been teasing us all along.
The first 7-series was a big step forward for the company, and just like today's top-shelf offering, the 745i was a turbocharged variant that offered the best performance. That is, of course, unless you were in South Africa. That's because South Africa got a very special E23, and it all had to do with the right side – of the road, and of the motor. On the M102 and 106, performance of the M30 was boosted by a big KKK K27 turbocharger on the right side of the motor. The placement conflicted with right-drive steering columns, and as a result BMW didn't build right-hand drive 745i turbos. But South Africa was having none of that, and decided to build their own super-saloon. Instead of turbocharging, BMW SA installed a M88/3 in a claimed 209 of their E23s, matching the performance with M5/6 brakes and a stiffer suspension, along with BBS wheels: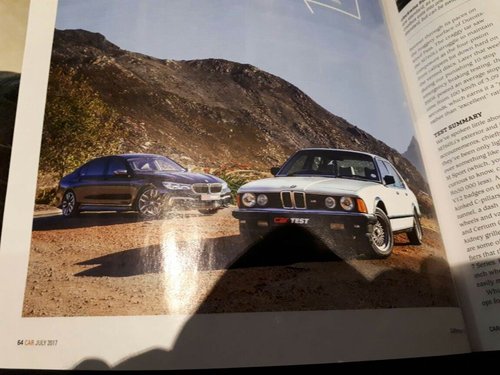 Year: 1987
Model: 745i (SA)
VIN: N/A
Engine: 3.5 liter inline-6
Transmission: 4-speed automatic
Mileage: N/A
Price: GBP 14,500 ($19,085 today)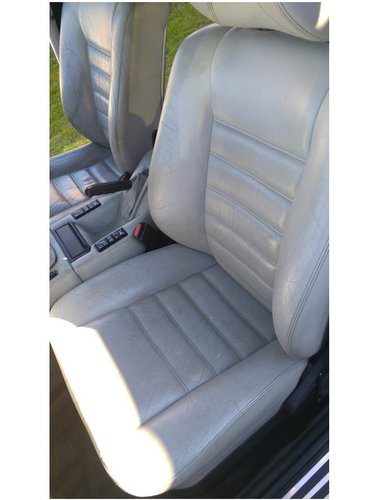 Description
Rare South African built 745i. Was the only 7 Series manufactured using the legendary M88 motor as used in the M1 racer and E28 M5. Due to the steering configuration for right hand drive, BMW South Africa could not launch a turbo version 745i and so they opted to hand build using the M88/3 engines.

Only 209 of these were ever built with very limited numbers still on the road. Most of them became motor donors in the 90's! Indications are that less then 30 have survived.

The car is completely original, in very good condition. Matching VIN and Engine numbers from factory, accident free, rust free, has original service book and partial service history.

Leather all round in good condition, front seats slightly scuffed and rear seats immaculate. Has original and complete tool kit but medical kit is missing.

Has factory original mag wheels although the spare wheel is missing. All electrics, aircon, radio, windows etc working.

Overall a very neat, 100% original, unmolested and unmodified car.

The car was used by Car Magazine for the write up on the launch of the BMW M7 here in South Africa July 2017

Price: £14500.00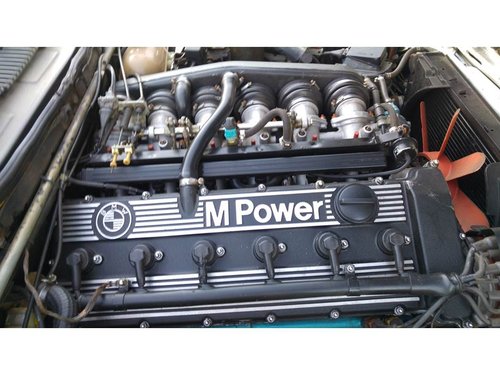 The BMW M Registry has great information about these cars, and notes that while the exterior color options were open, inside there were only two tones. This car appears to have the Oyster leather, and like most it was mated to a ZF 4-speed automatic – the only of the original M motors to have this option. The car appears to be original from what's shown but I believe the chromed fender trim was added. Little is disclosed about mileage, specific condition, and especially the health of the M88. And, this car is offered at a price that few E23s manage. Nearly $20,000, though, is about as cheap as an 80s M product gets, and for an oddball M, this one is sure collectable too. It's also one of the rarest M-motored cars made. I just wish we got to see a bit more detail of this special car!
Thanks to our reader John for the great spot!
-Carter