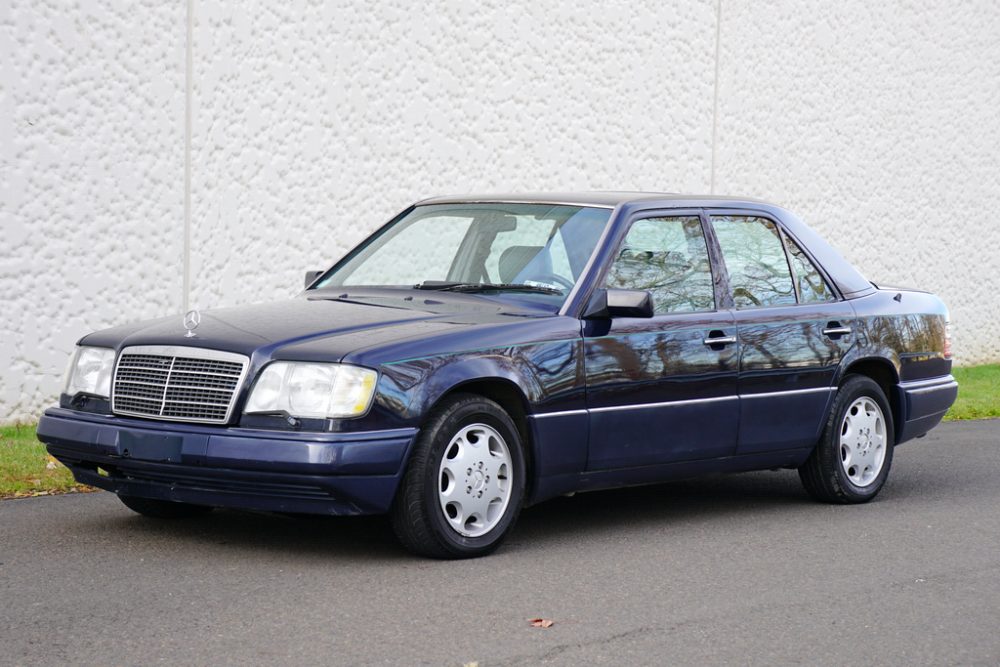 I was thinking the other day about another daily driver and what it might be. It is not that I am unhappy in my Mercedes-Benz W116 and W123, but on these cold days I just wish I had a little more creature comforts and a heater that was a little stronger than just enough to keep my teeth from chattering. Naturally, the W124 came to mind and specifically the face-lifted E320. They are still relatively inexpensive to buy, they are ergonomically flawless, simple enough to maintain at home and reliable enough that you won't be scared to death to drive it everyday in fear of something happening. When I saw this 1994 painted in Midnight Blue pop up for sale outside of Philadelphia, the gears in my head started turning. But once I really got a close look at this W124, I wasn't about to jump on board just yet. At least not for this specific example.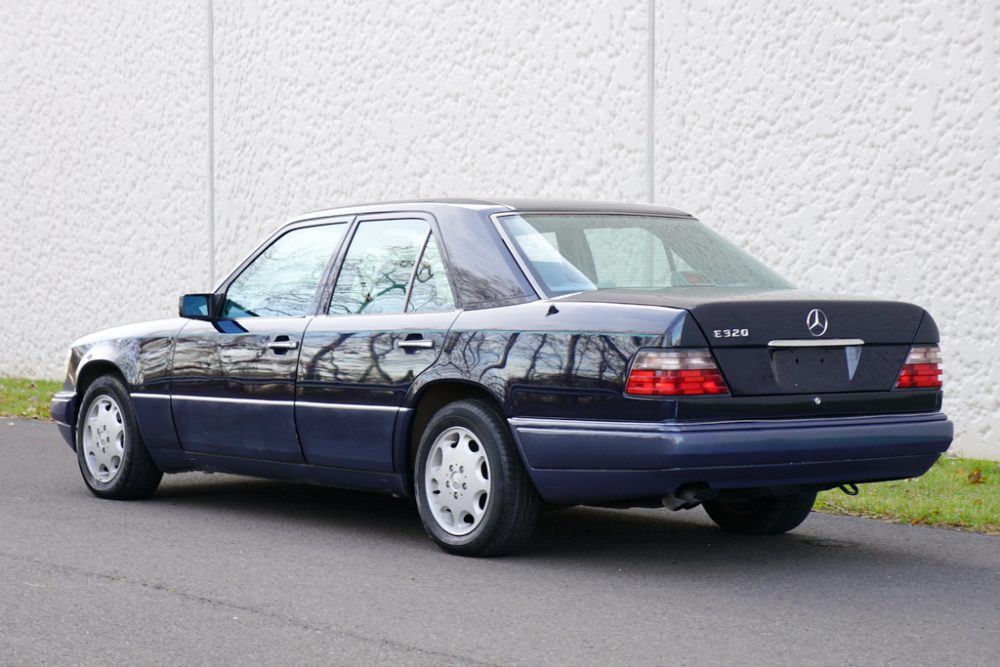 Year: 1994
Model: E320
Engine: 3.2 liter inline-6
Transmission: 4-speed automatic
Mileage: 118,145 mi
Price: No Reserve Auction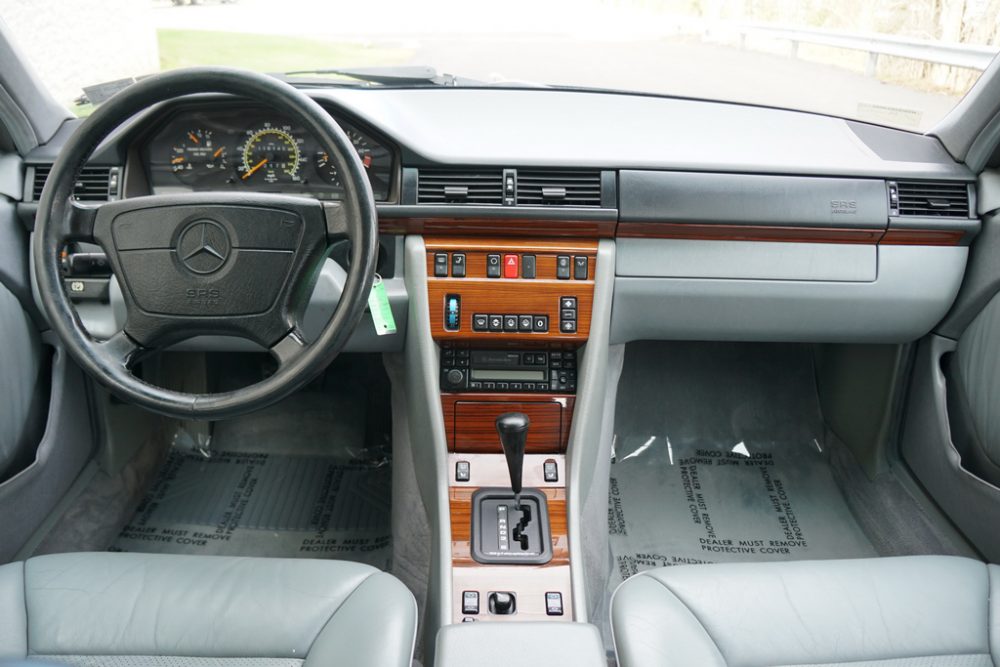 "The vehicle has RECONSTRUCTED PA TITLE IN OUR DEALERSHIP'S NAME. Absolute NO RESERVE AUCTION -HIGHEST BIDDER WINS THE VEHICLE! Please scroll down vehicle description to see all HD pictures and 4k YouTube Virtual Test-drive and detailed walkaround video of the vehicle. CALL US: 215-795-3856"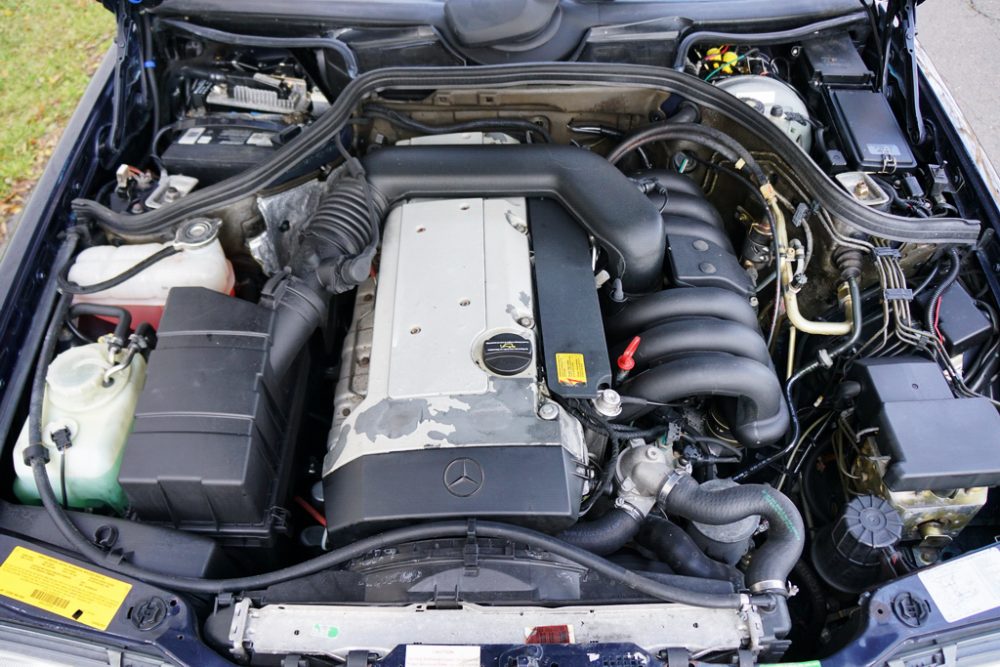 This W124 is an interesting example. At first glance I thought it looked fairly clean. The interior is well above average from what I usually see from a W124. The seats looked great, the wood trim shines really nice and nothing else seems out-of-place. But when I started to look closely at the exterior and read that this car carries a reconstructed title, I changed my tune pretty quickly on this car looking fairly clean. The Midnight Blue paint looks OK as it sits, but on the in tight photos you can see a ton of orange peel over the entire car. The rear trunk lid is especially bad and judging by the crooked 'E320' letters, this car has some kind of impact in the rear that required a repair. The front bumper isn't any better as it is cracked and is missing an entire section of the lower grille. Also, the lower body cladding on both sides of the car has a strange white hue going on. Maybe it is some kind of wax residue because I can't imagine what else it might be. Even worse, this E320 is riding on a mismatched set of the cheapest Chinese tires money can buy. I get that this all is just cosmetic stuff, but this stuff just bothers me in the grand scheme of the entire car. Under the hood just looks OK, but it tough to tell just by looking at a couple of photos.
This being a no reserve auction intrigues me. If this was a really nice 1994 E320 with a clean title, I think this car passes $5,000 easily and might even head towards $6,000 or $7,000. But being the shape that it is in and the accident history, I think somewhere in the $3,500 range makes sense to me. Maybe it will touch $4,000 if two bidders really want this car, but anything over that is a bad buy in my eyes. There are a ton of nice face lifted W124s out there, you don't need to overspend on one right now.
– Andrew