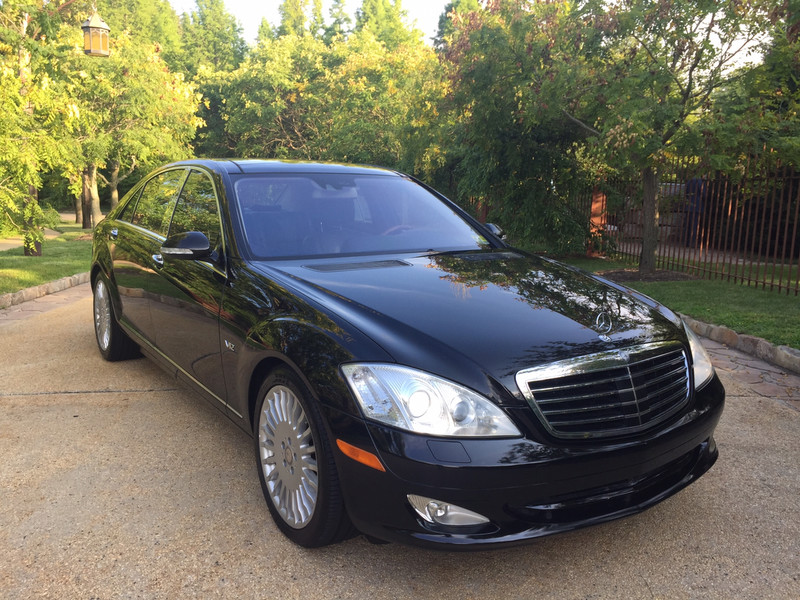 A few weeks ago I looked at the W220 Mercedes-Benz S600 and explained that while it might be tempting to play with fire on one of these fickle V12 beasts, you are almost certainly setting yourself up to get burned sooner or later. Probably sooner. So naturally today, I wanted to check out the next-generation of the V12 S-Class, the W221 S600. Quality and materials-wise, these were a massive improvement over the W220 with almost-new everything and generally improved as much as they could. But notice I said "almost-new everything" as there is one major thing that was carried over from the W220 S600: the M275 V12 engine. Is it still worth taking the plunge to get your twin-turbo V12 fix while enjoying a deep and supple message from the drivers seat? Surely, time and Mercedes engineers heal all, right?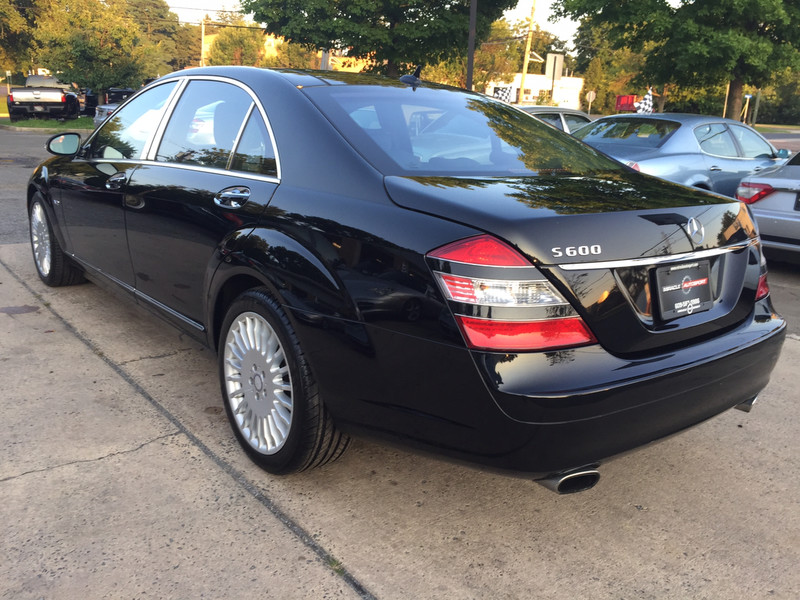 Year: 2007
Model: S600
Engine: 5.5 liter V12
Transmission: 5-speed automatic
Mileage: 107,501 mi
Price: $17,495 Buy It Now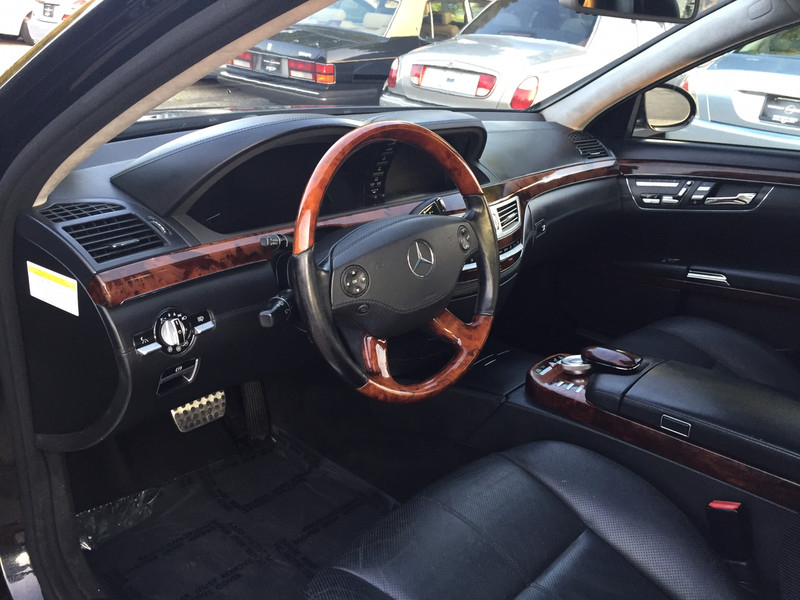 CALL TO ARRANGE A FACETIME/SKYPE WALK AROUND!
Loaded Up V12 Flagship Luxury Sedan
GREAT COLOR COMBO!! SUPER CLEAN CAR!
Heated/Cooled Leather Seats! Looks New
Panoramic Roof, Night Vision, The Works!!!!
GOOD MILES
CLEAN CARFAX
GREAT PRICE!!!
Looks Awesome!!!! Below Market Value Value!
50 PICS AND VIDEO LINK BELOW!
Free Ship or Warranty W/ Buy It Now
Premium Audio System with Navigation
Dual Zone Digital Climate Control
We Can Assist With Financing
CALL ERIC AT 609-587-1986 WITH ANY QUESTIONS YOU MAY HAVE. WE ARE HERE TO HELP YOU THROUGH EVERY STEP!

Miracle Autosport is pleased to offer you this beautiful example of a 2007 Mercedes S600. This car is absolutely stunning and is absolutely loaded up with the all of the toys you'd expect in a top notch luxury car and with the powerful yet reliable V12 engine it is a blast to drive. If you are looking for a nice daily driver or a weekend ride to put in the garage, this 600 makes a great choice. If you've never driven one, you will be blown away by the power and comfort this car combines into one amazing ride!

When we got this car in we had it professionally detailed and took pictures. It came in clean, basically ready to sell. The matching tires are in good shape, as are the brakes. The S600's are one of the best luxury cars on the market and are on top of being insanely comfortable, they handle and perform like a top notch sports car.

LINK TO VIDEO OF THE CAR: https://youtu.be/ufvXtHTdxEo

The market for the S class Mercedes is strong but the 600 stands out above the rest and is even more in demand. They have plateaued at a good solid price point that seems to be holding consistent and is a lot of value for such a nice car. This being such a clean car makes it a great buy. Please check out the 55+ pictures and the video we have included and buy with confidence. If you have any questions please don't hesitate to ask! I will do everything I can to make your experience here a good one.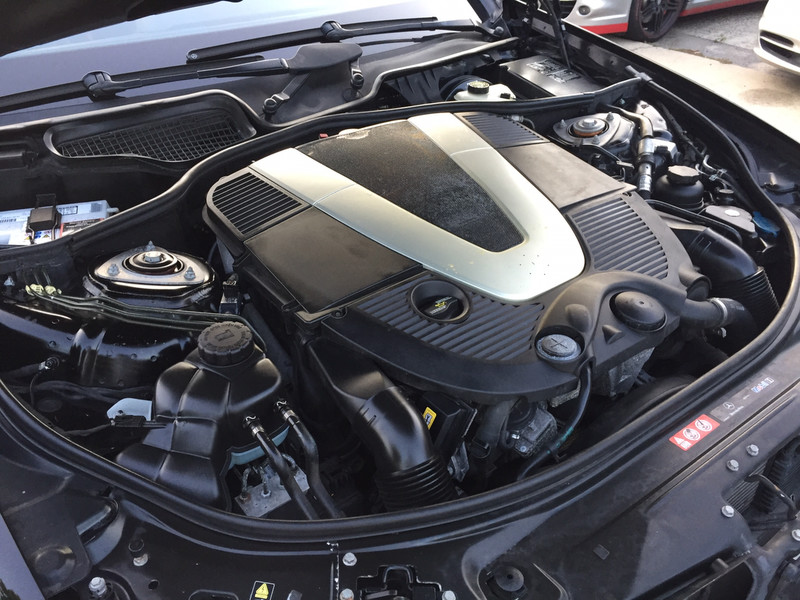 The W221 S600 compared to the W220 S600 is a better car in every way. It still uses the ABC suspension system and those pesky $1,200 coilpacks, but the verdict so far is that the problems have been greatly reduced. Don't get me wrong, there is still a list of issues you are going to run into with these cars, but I don't believe you should lose sleep over having one parked in your garage. As long as you are well aware of what you are getting into and have a certain level of expectations on what it will take to maintain and repair one of these, it isn't totally mad to consider this car even as a daily driver. This specific example for sale in New Jersey with a little over 100,000 miles isn't perfect. It has some odd little scuffs and markings on the inside and the wheels have kissed a few curbs, but it presents really well for being a northeast car that probably has seen some snow once or twice. I think black shows best for these interiors as the tan and gray doesn't hide wear well at all. The great news with the W211 S600 is that the standard options on them are great. Distronic is wonderful for highway driving, the night vision system is more than just a gimmick and the extra interior touches like the wood steering wheel and dash stitching make this car a more enjoyable place to be.
I don't need to tell you that for $17,500, this is a ton of car for the money. I also don't need to tell you that I doubt this is the floor for these cars. I'm willing to bet that this might be a $12,500 car in two more years or maybe even less, so the rapid depreciation probably isn't done yet. Is this a good deal today? Yes, I think so. It's not like there is an abundance of S600s out there for sale, but when I see them for sale, they hover around the $20,000 mark for these years. Of course, I'd really recommend a pre-purchase inspection for something like this that has the potential to have major issues and it's even more true since this seller doesn't mention anything about service or maintenance records. But at the end of the day, if you have the guts and the money, this car probably won't disappoint you for the price.
– Andrew