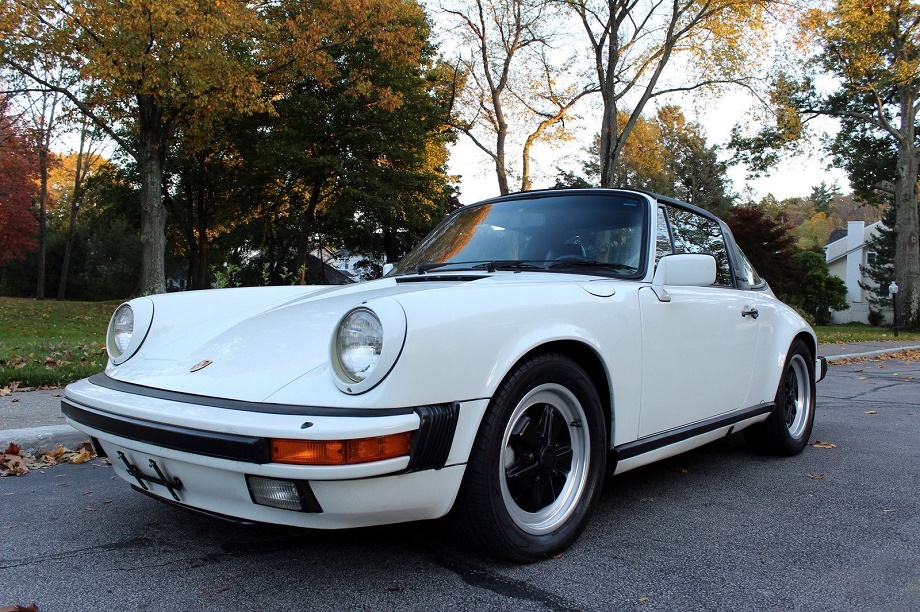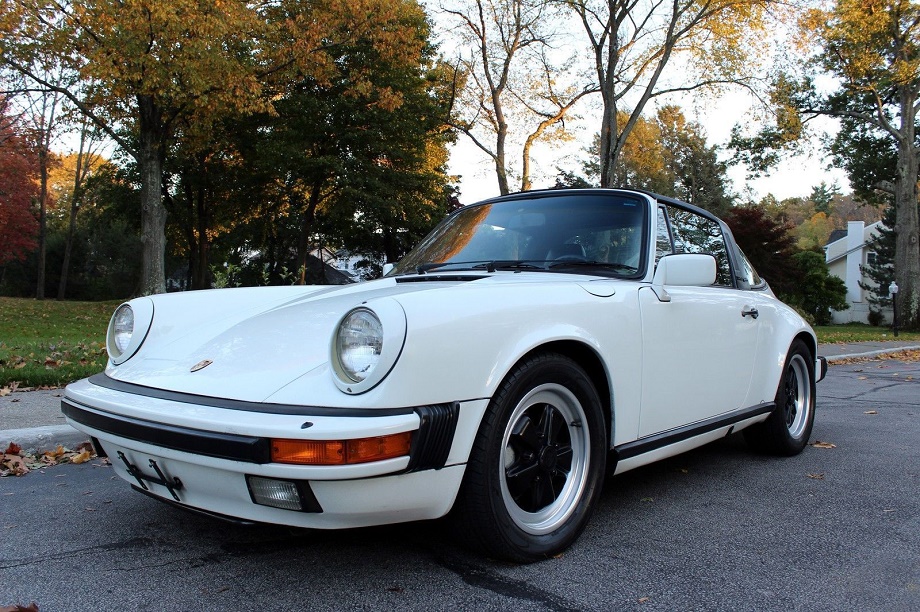 If you find yourself desiring a classic 911 from the '80s you're immediately presented with a few decisions. The first of which, while seemingly the most straightforward, can actually present the biggest quandary: which model do you get, the 911SC or the 3.2 Carrera? Both are great and their similarities in design and performance are such that either model should fulfill your desires. But let's say you're set on the 3.2 Carrera. You want the improved performance and slightly more refined feel. You still have one more decision to make: would you rather find one of the earlier models (1984-1986) utilizing the long-standing 915 5-speed transmission or a later model (1987-1989) with the newer G50 5-speed transmission? It seems a minor detail, but the transmissions do make a difference. Most drivers find the G50 to be the nicer shifting of the two and it is a more stout transmission to begin with, a point that certainly could make a difference 30 years from new. However, the G50 also is heavier and typically the prices for the later Carreras, in part because of that transmission, tend to be higher. If you're thinking strictly about adding one to a collection the G50 probably is the one to get. For a driver? It's not so straightforward.
Generally speaking, unless you're very patient most of these decisions will be made for you since you're typically best off by buying the best available option from these years. A well sorted 911SC is likely to bring you more joy and fewer headaches than a 3.2 Carrera with some issues. Sometimes, however, the options are such that you really can have your choice and, in fact, in our case here your choice really is distilled down almost completely to the different transmissions.
Here we have two Grand Prix White 3.2 Carrera Targas with pretty similar mileage, pretty similar asking prices, and seemingly very similar condition. Both also are located in the same general region of the country. The only real differences are the interior color and the model year. Let's proceed in chronological order and begin with this 1985 Porsche 911 Carrera Targa, located in Miami, with Burgundy interior and 103,000 miles on it.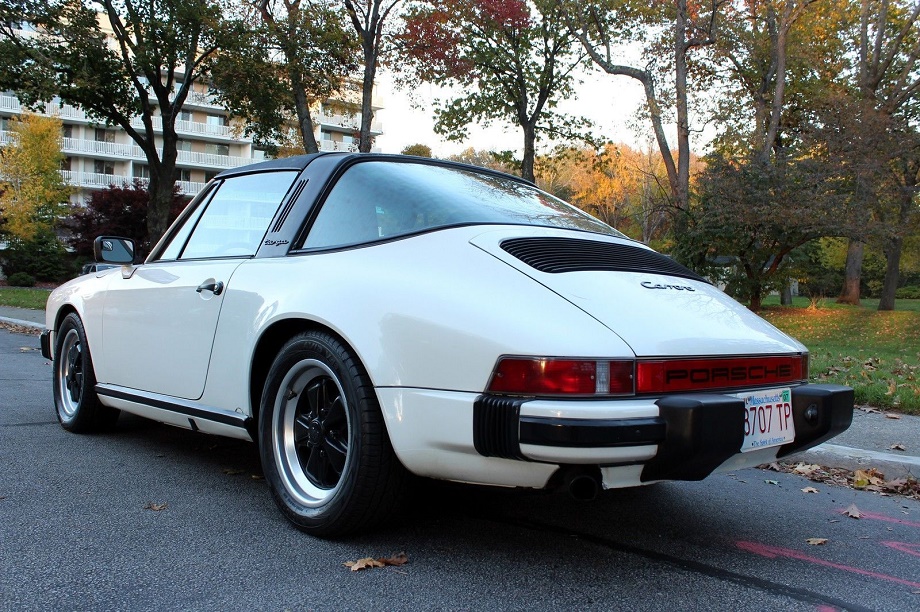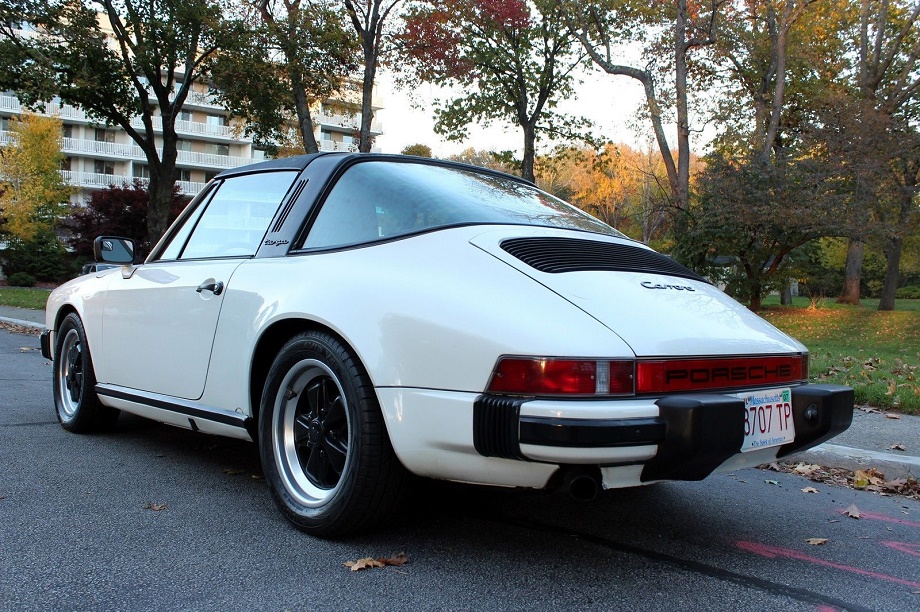 Year: 1985
Model: 911 Carrera Targa
Engine: 3.2 liter flat-6
Transmission: 5-speed manual
Mileage: 103,000 mi
Price: Reserve Auction ($55,000 Buy It Now)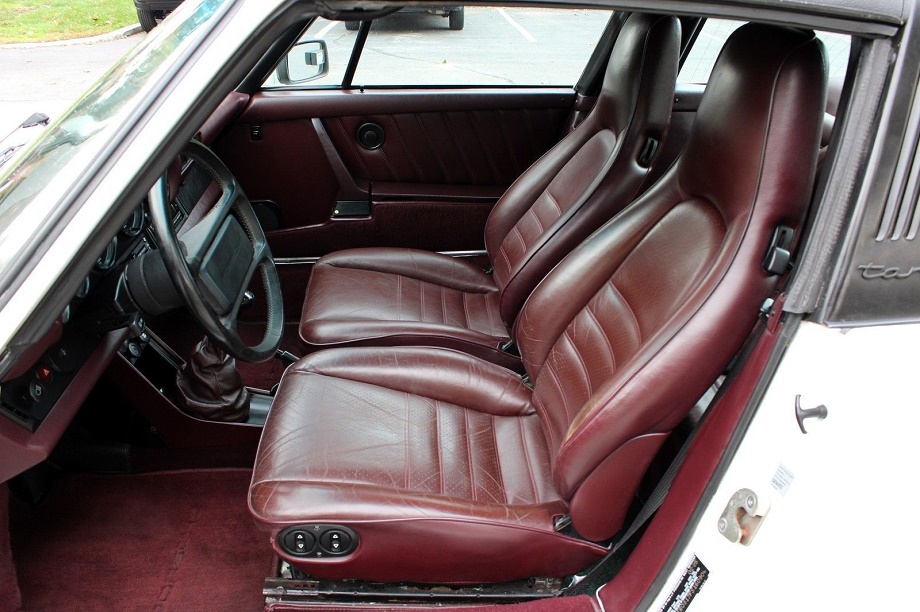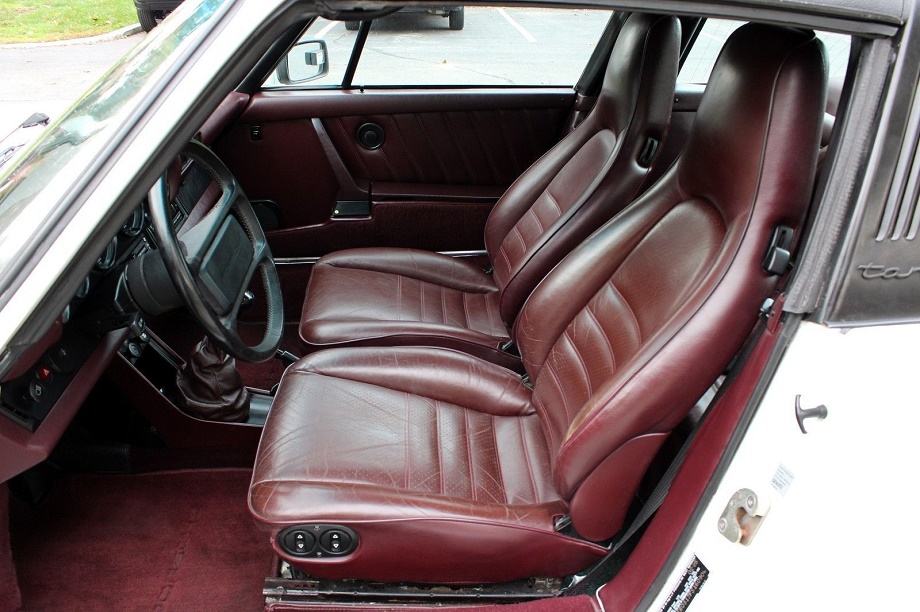 The car has matching numbers and original paint, the Carrera 3.2 liter engine was rebuilt and sealed at ParkHaus1 a couple months ago and is in perfect running condition for everyday use. The car has NO RUST.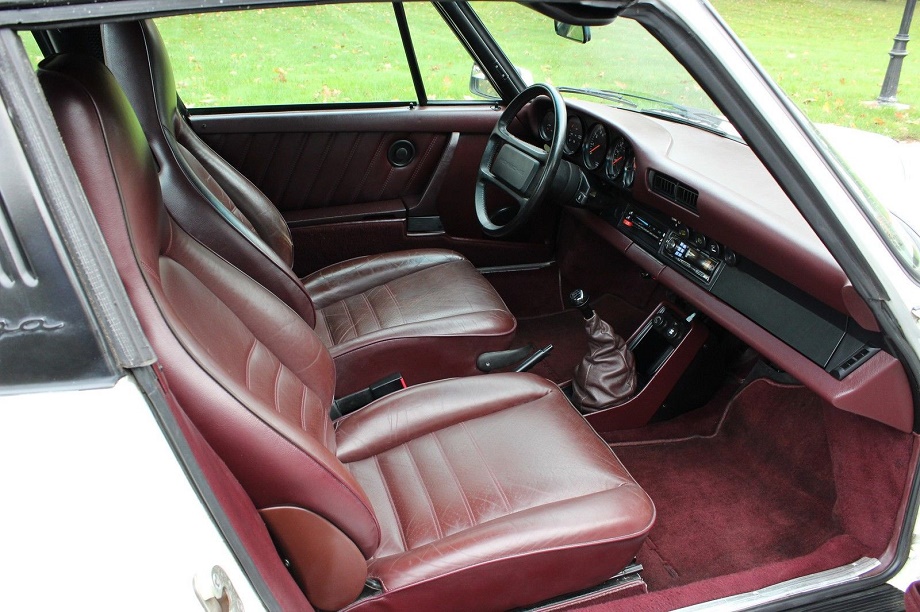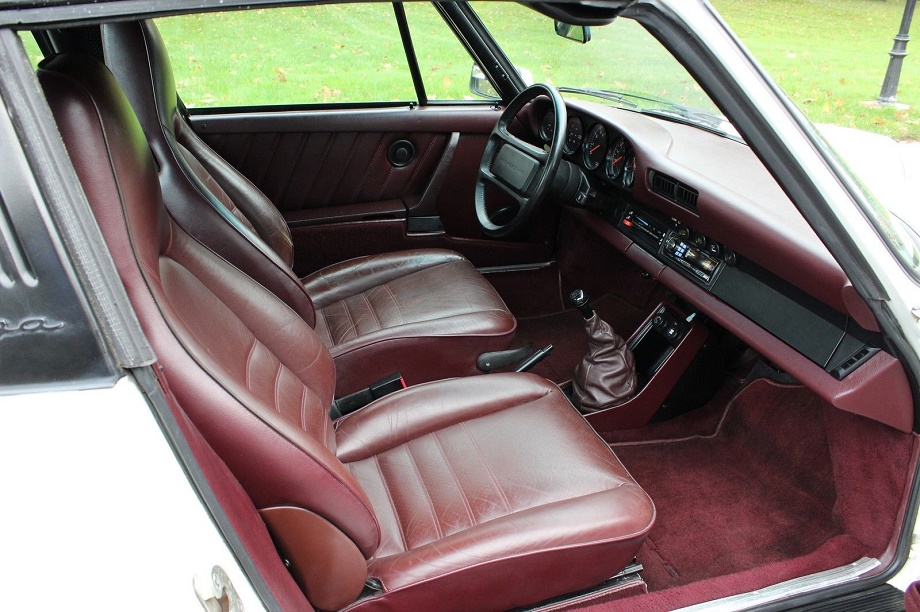 This seller has opted to let his car do all of the talking rather than provide much in the way of description. It does a pretty good job of it. While we aren't blessed with a plethora of pictures we do see the major points and this 911 does look in nice shape. The white paint shows very clean and the interior shows little wear. We're told the engine recently has been rebuilt and the paint is entirely original. While I'm sure you'll want to have a closer look there certainly is a lot going well here at first glance. We aren't provided any details on its history so the questions will have to begin there, but we can hope it all checks out in good condition.
We'll now jump forward three years with this 1988 Porsche 911 Carrera Targa, located in Georgia, with tan interior and 81,123 miles on it.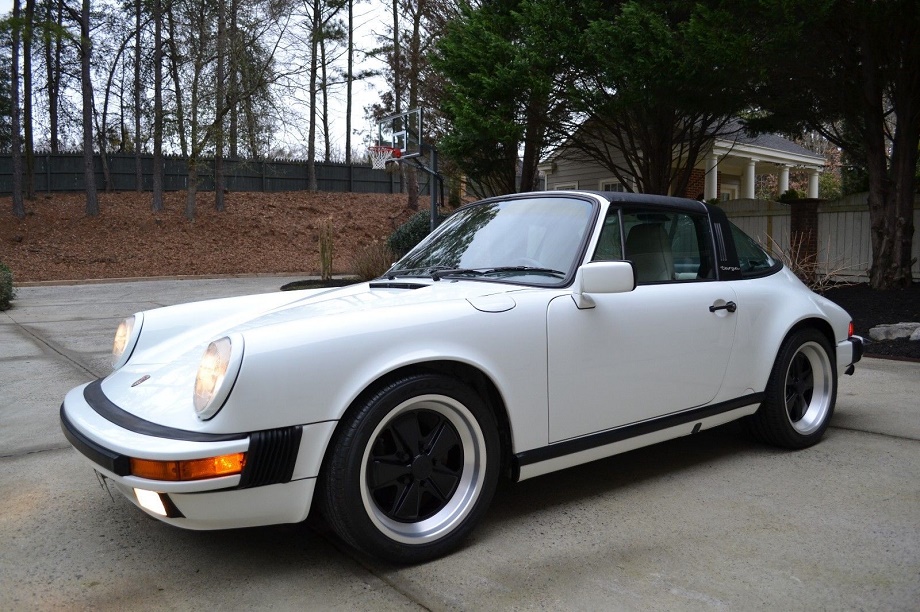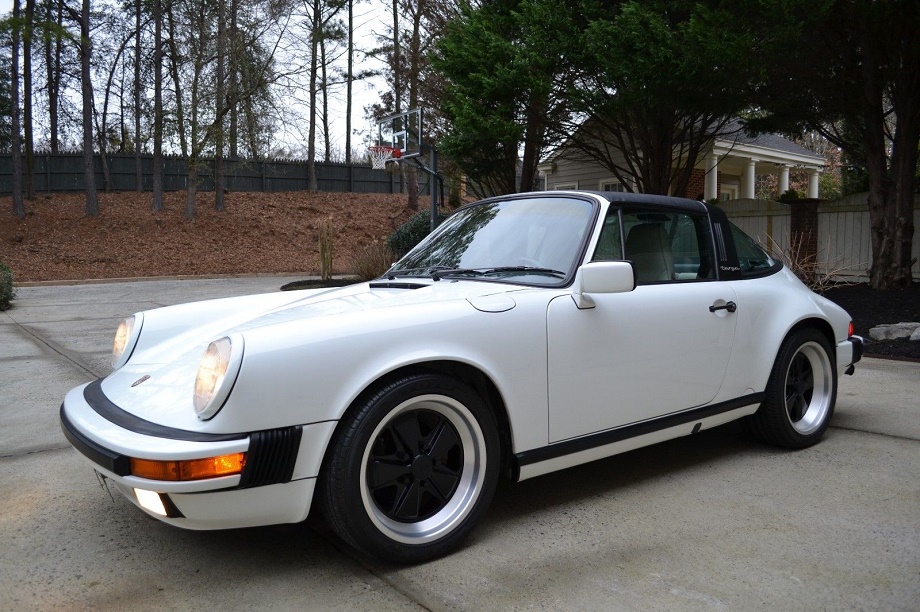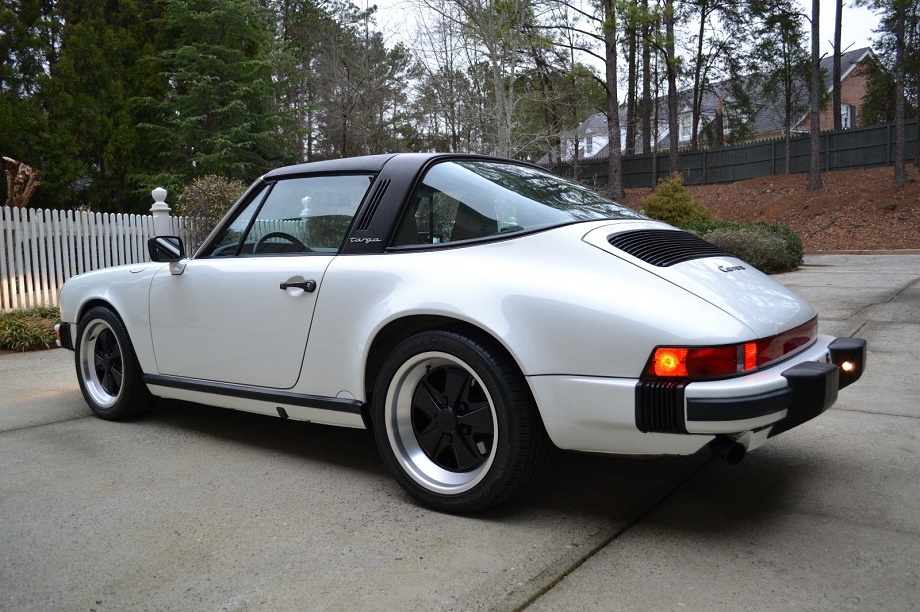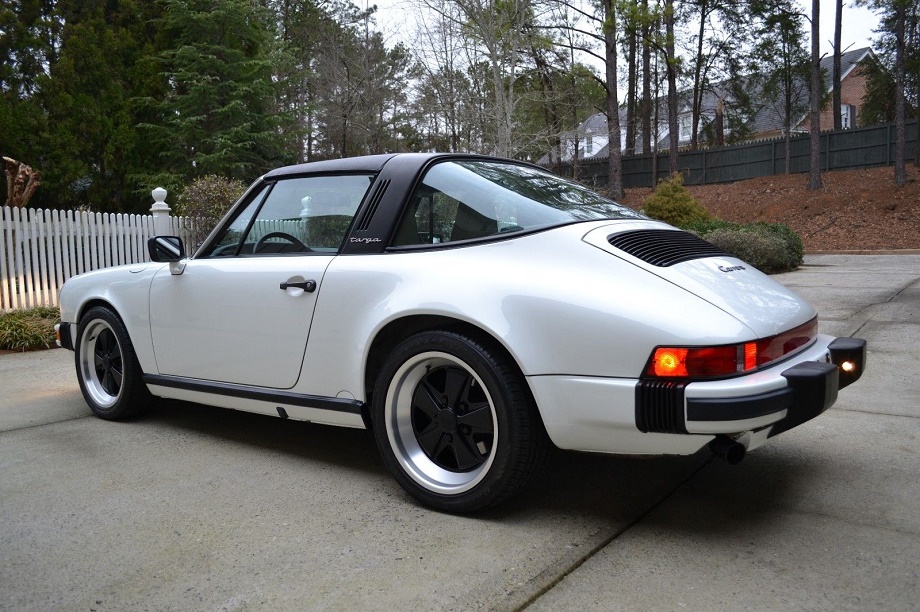 Year: 1988
Model: 911 Carrera Targa
Engine: 3.2 liter flat-6
Transmission: 5-speed manual
Mileage: 81,123 mi
Price: $50,000 Buy It Now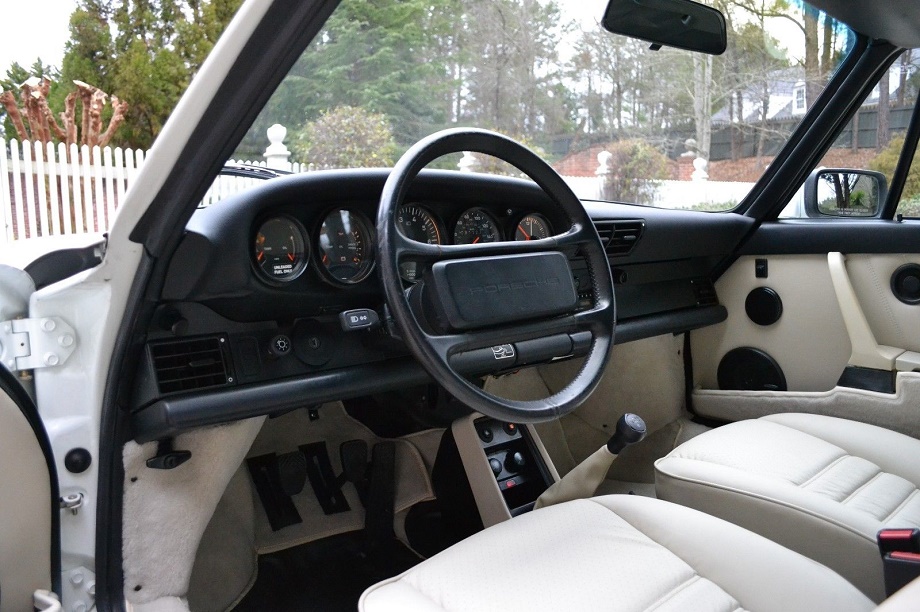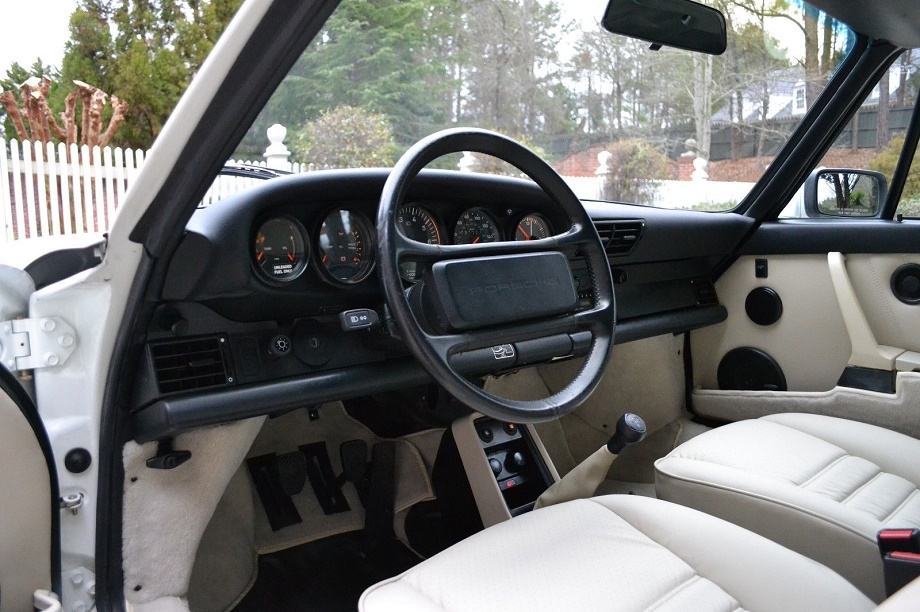 1988 Porsche 911 Carrera Targa

Excellent condition

Clean Car Fax with no accidents

Mostly original paint in beautiful condition

All original matching numbers car

Porsche Certificate of Authenticity

81k original miles

Recent PPI and service by Franz Blam Racing

Car needs nothing

Exterior paint and body in extraordinary condition

Beautifully restored interior with new German leather by Complete Interior Restoration

New OEM full carpet replacement by Complete Interior Restoration

OEM dash professionally recovered to original by Classic 9 Leather Shop

Blaupunkt Monterey stereo

Cruise control

G50 5 speed transmission

Power seats

AC and heat fully functional

Sold with original Fuchs wheels (currently being professionally restored to OEM specs)

Michelin tires with 8/32 tread

2 Porsche keys

Original toolkit and spare tire included

Porsche books and most all service records

New OEM muffler tip

Targa top is in excellent condition with no tears or defects, fits correctly and is tight, inner liner is in great shape

Correct oil pressure at all temps

Transmission shifts smoothly

Clutch engages correctly with no chattering or slack

Does not burn or leak oil

Currently owned by long term PCA member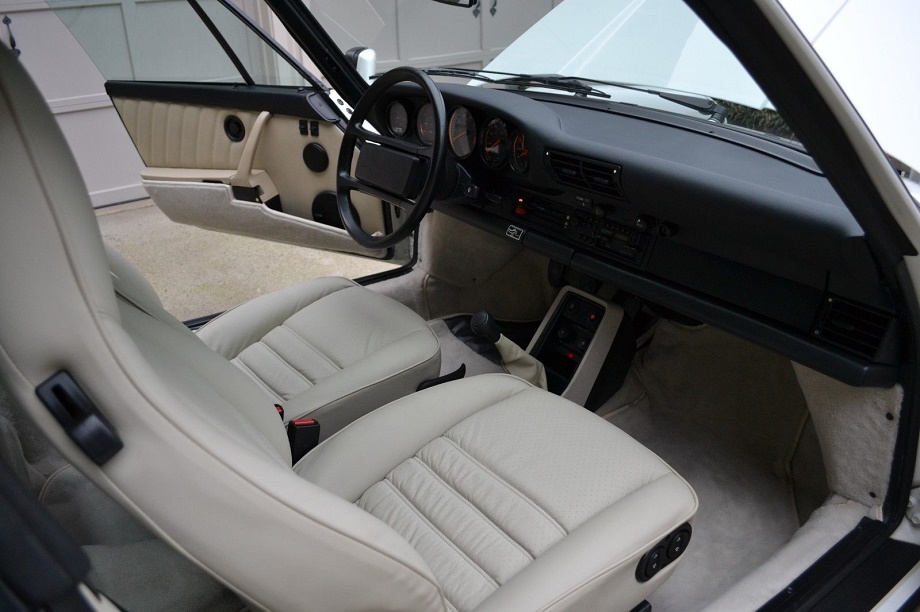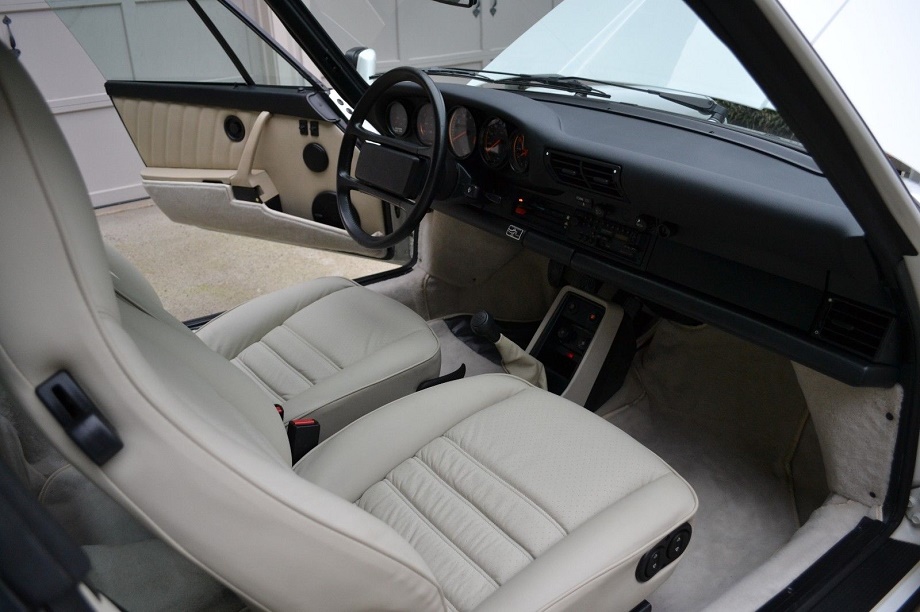 We get a few more details on this one and that helps us understand how to distinguish this Targa from the previous one. Outside of the obviously entirely different interior color, the biggest difference is the level of originality (or presumed originality since we do lack some details on the '85 Targa). This 911 has been restored with what sounds like an almost entirely new interior and, given that it's said to have "mostly original" paint, a bit of paint touch-up as well. It's also wearing non-original wheels, but the original Fuchs are said to be included. The restored interior looks crisp and clean all around and the white exterior shows wonderfully. It's said to be in good mechanical shape too and we can hope there will be supporting documentation to go along with it. Like the '85 above this looks to be a very nice Carrera. It perhaps did not receive as thoroughly high a level of care throughout its life given it needed restoration, but it sits now looking great.
So which to have? I must admit the differences in interior color could play just as large a role, or perhaps even larger, in deciding between these two Carreras as the two transmissions would. C'est la vie. I happen to like them both, and would prefer either over a black interior, so for me it might not be the deciding factor. They aren't equal though. Given the different levels of originality this might be an instance when those thinking about long term value may prefer the earlier Carrera even though it has the less sought after transmission. Given the mileage of each, and the softness of the air-cooled market of late, I'm not sure either really checks all of the collector boxes, but original condition is something to consider.
-Rob