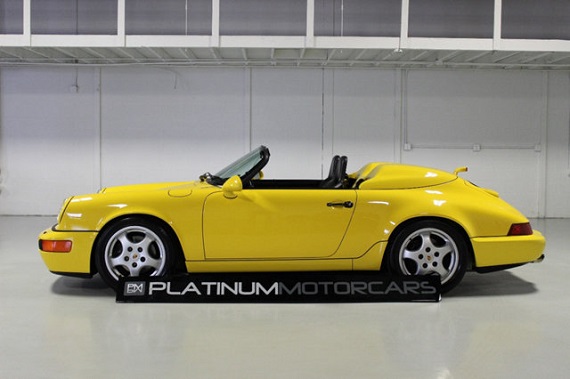 In the pantheon of very striking cars this Ferrari Yellow 1994 Porsche 911 Speedster has to rank pretty high. It doesn't have the wild looks of the Italian counterparts from which it got its color, but it is nonetheless an eye-catching machine that I doubt would go unnoticed for long on any street. Furthermore, we really don't see many Speedsters in these sorts of colors. They tend to be much more subdued. Some may look at this Speedster and think there is good reason for those typically subdued hues, but if you're going to go for a rare car, then why not go all the way? As a potential part of any collection this Speedster should garner a good bit of attention.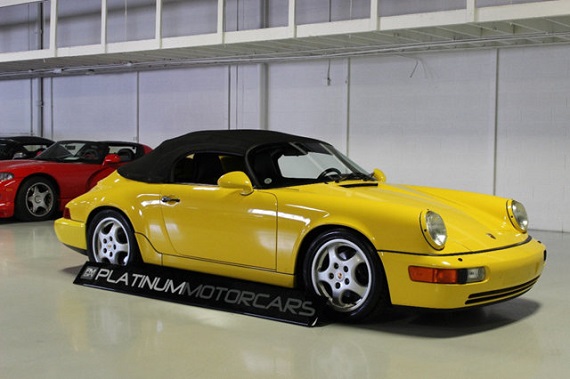 Year: 1994
Model: 911 Speedster
Engine: 3.6 liter flat-6
Transmission: 5-speed manual
Mileage: 15,554 mi
Price: Reserve Auction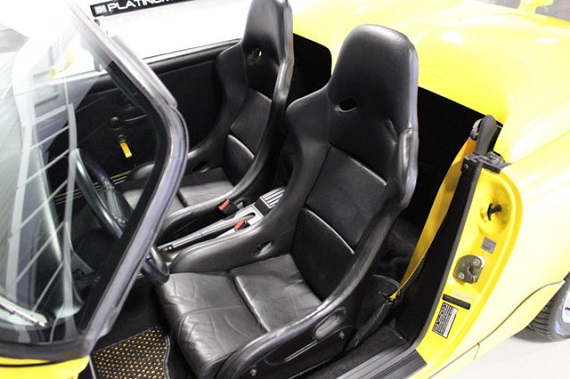 15,554 Miles
One Owner
Non-Smoker
Have Original Manuals
Have All Keys
No Known Mechanical Problems
Warranty
As-Is – Extended Warranty Available. Contact seller for details.
Condition Report
Excellent Interior
Excellent Carpets
Excellent Seats
Excellent Dashboard
Excellent Panels / Headliner
Excellent Exterior
Excellent Paint
Excellent Trim Condition
Excellent Glass Condition
Excellent Convertible Top
No Visible Dents
No Visible Rust
No Known Accidents
No Known Bodywork
Fully Detailed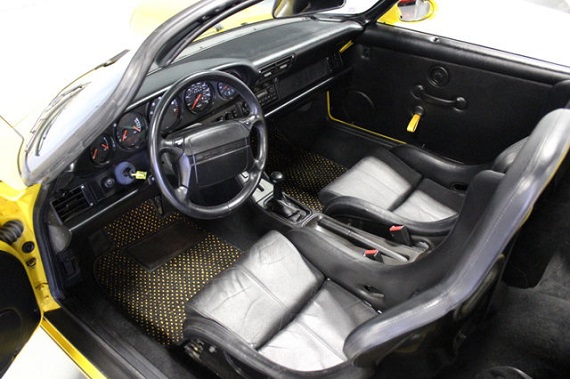 Values of the 911 Speedster have really begun to escalate of late and I'll be very interested to know where this ends up. It's low mileage, one owner, and in a color that may make it 1 of 1. It isn't a Porsche color though and I always wonder how much that will affect collector appeal. On this one we'll have to see. We also aren't offered much information from the seller. Much of what we need will be to validate the originality of the color and to make sure there aren't some other issues that are unapparent. As a one-owner car you'd suspect much of this should be available, we simply aren't provided it here and that may dissuade some buyers. Everything looks as we'd expect though and this is one of the few yellow cars where I really like the interior. A few subtle yellow contrasts and then the rest is black. It's basic, but works really well. Bidding currently sits at $95,955 and I would assume this seller will have a reserve somewhere around mid-$200K. So we have a good bit of ground to cover here and will have to see whether it can get there.
-Rob