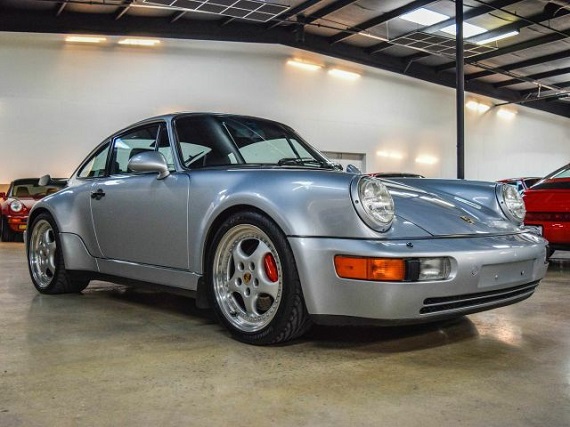 The Polar Silver 911 Turbo 3.6 we featured back in March is up for sale another reserve auction. Bidding sits at $175,500, which is right around where it was bid to on its last reserve auction. The reserve remains unmet so we'll have to see if either the seller will lower his reserve or if another buyer is willing to pony up to steep asking price being sought here.
The below post originally appeared on our site March 21, 2015: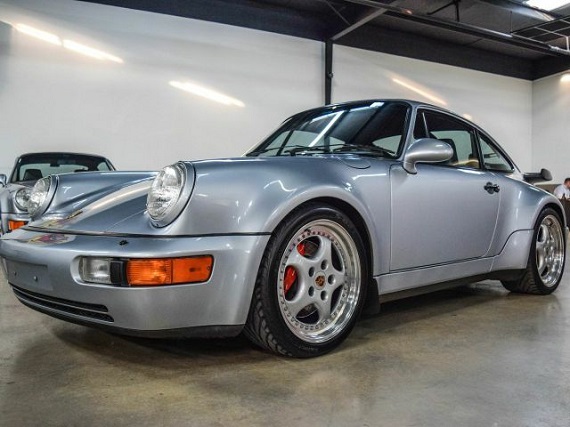 Earlier this week I was reading an article about rare 911s and was struck by how many were produced from the 964. I think I've said this before, but the 964 always seems like a model that Porsche couldn't decide how exactly it wanted to proceed. The variety is somewhat staggering, especially considering that for much of the 911's prior life Porsche had made do with a few standard models and some special editions thrown in for fun. The 964 Turbo was one of the cars that seemed under constant change. That is, in part, somewhat accidental since upon its release Porsche had not yet finished development on a turbocharged version of the 964's 3.6 liter engine, and thus chose to carry over the 3.3 liter of the 930. Naturally there was constant development until that 3.6 could be released. The wait was worth it. The Turbo 3.6, and later Turbo S, was the final of the production rear-drive Turbos and as such provide the fullest sense of the diabolical dynamics that had made the 911 Turbo such a hallowed beast from its inception. Refinements to the suspension and braking helped keep everything under control, but ultimately there is only so much that can be done. The particular example seen here is a Polar Silver 1994 Porsche 911 Turbo 3.6, located in Alabama, with Grey leather interior and 53,837 miles.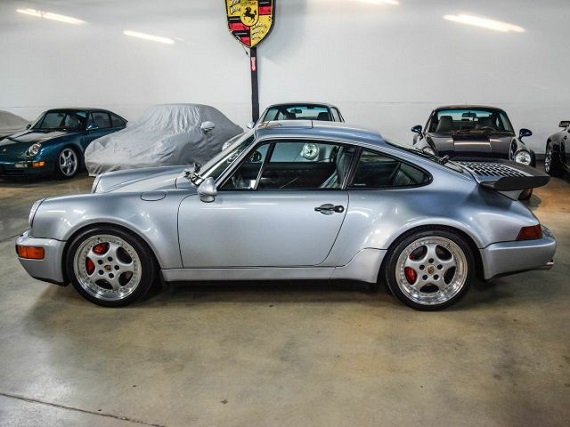 Year: 1994
Model: 911 Turbo 3.6
Engine: 3.6 liter turbocharged flat-6
Transmission: 5-speed manual
Mileage: 53,837 mi
Price: Reserve Auction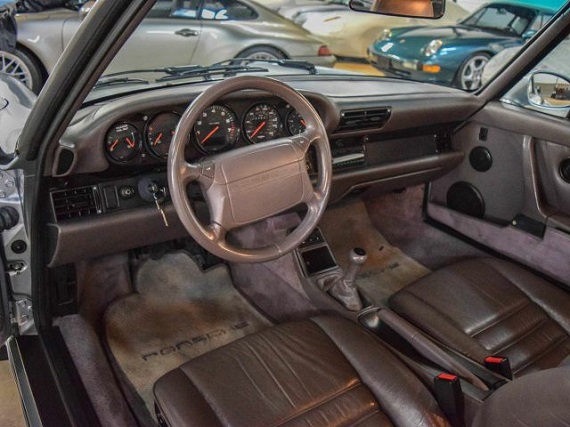 This 94 Turbo 3.6 comes in Polar Silver on Supple Leather Grey Leather. Also Has the Factory options as
LSD
Supple Leather
Lumbar
Sunroof
US Equipped
COA is on Order
With average miles the car shows very well. The polar silver is one of the best colors on a 3.6.
3 Owner Clean Carfax California car. On and off records going to 1999, Serviced by Andial in Santa Ana, California.

Model year 1993 the 911 Turbo was upgraded from 3.3 to 3.6 liters. Production finished 2/1994 with the last of the X88 , 406 cars were produced for the North American market and 1001 for the rest of the world. worldwide total 1407 ( factory numbers )
The new engine M64/50 produced 360 bhp @ 5,000 rpm raising top speed to 175 mph and lowering 0-60 to 4.6 seconds. Substantial brake and suspension upgrades were included. Big Red brake calipers were introduced along with larger brake pads. The rear axle was changed to the Carrera RS type. Limited slip differential (20%) upgraded with carbon plate. The 3.6 model now featured 18 "Speedline for Porsche" split rim alloy wheels with low profile tires. "S" cars featured Polished versions ( option 407 ) available 285 width rear tires .

Feel Free to call with any Questions

256 335 9415

TrisslSportsCars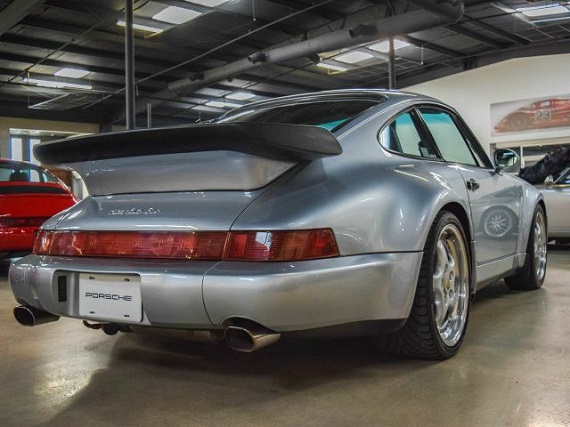 I am going to assume that there are some lighting issues at work with the interior pictures and that the interior is indeed grey, rather than what appears to be violet. Otherwise, the exterior looks in very nice shape, bearing in mind that silver paint is a relatively easy one to photograph. The market for nearly any air-cooled 911 Turbo continues to drive upward, especially for these rare models with additional performance. Bidding here sits at $175,650 and I would assume we are far from this seller's reserve. An early 930 will always remain my favorite of the 911 Turbos, but the Turbo 3.6 isn't far off in my pantheon.
-Rob