Yesterday on our Facebook page, I asked whether Craig's 500E was more desirable than the S4 I wrote up earlier in the day. The response was pretty overwhelmingly in favor of the W124, even though the S4 undoubtedly represented a better condition car for less money. Well, the C4 isn't going to give up without a fight, because there was one pretty serious trump card that the platform offered compared to its Stuttgart-based rival; you could get a wagon: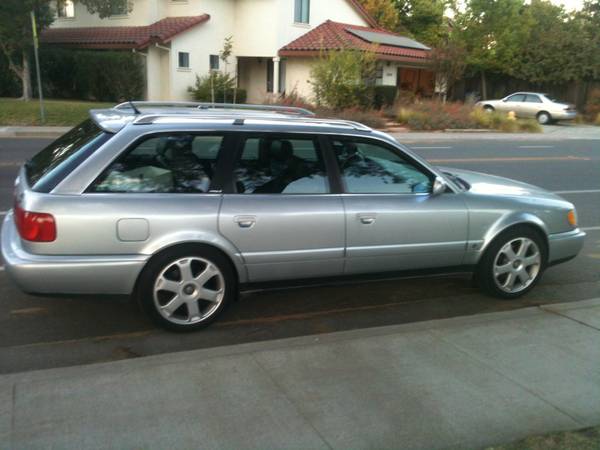 Year: 1995.5
Model: S6 Avant
Engine: 2.2 liter turbocharged inline-5
Transmission: 5-speed manual
Mileage: 197,380 mi
Price: $8,800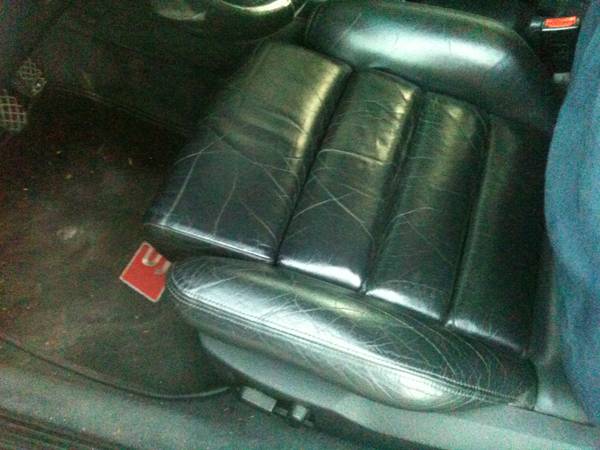 1995.5 Audi S6 Avant. Very rare car. Legendary Audi 5 cyl turbo engine used in rally cars. Clean California car with no rust. Clean title. Silver metallic paint with black leather interior & beautiful carbon fiber trim from older S4 (instead of the original wood). 3rd row seat. All services up to date including timing belt/water pump. 197xxx miles. Audi-mechanic owned before me. Very fast with incredible torque. 5 speed manual. Quattro AWD. Upgraded wheels (from next generation S6). Michelin Pilots. Lowering springs with Koni shocks and modified upper shock mounts for better handling but still tasteful. Mihnea Stage 1 chip increases horsepower and torque significantly. Boost gauge. Car is 20 years old so the car is not perfect of course: left driver seat bolster ripped (an easy repair I just haven't done); sunroof motor disconnected (reconnection might get up/down to work, but slide back not); CD changer missing; rear heated seats not working (fronts work great). This is third car in family; only need two and want to simplify.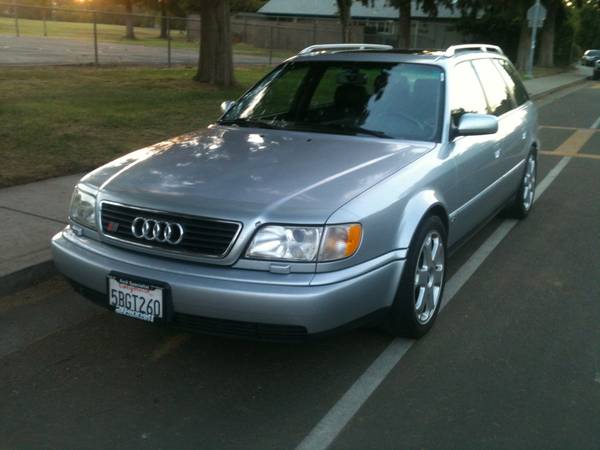 The '95.5 model removed the infrared key entry, open headrests and lockable rear differential, plus there were a few other small though otherwise relatively insignificant changes that don't really affect desirability much for most. This car has the 3rd seat option which was pretty neat, but its the modifications which stand out as fairly desirable. The swap to 17″ Ronal Avus wheels from the original 16″ Speedline Avus wheels is the biggest visible change, but it was done properly with the C5 ET35 17″x8″ wheels rather than the ET45 17″x7.5″ S4 wheels. The result is that the stance is spot on with a lower, menacing look supported by Koni shocks. The Mihnea chipset is popular and powerful, and maintenance is claimed up to date. Miles are higher but not outrageously so, leaving a generally clean car that has a few minor needs but is priced well below $9,000.
Thanks to our reader James for the spot!
-Carter