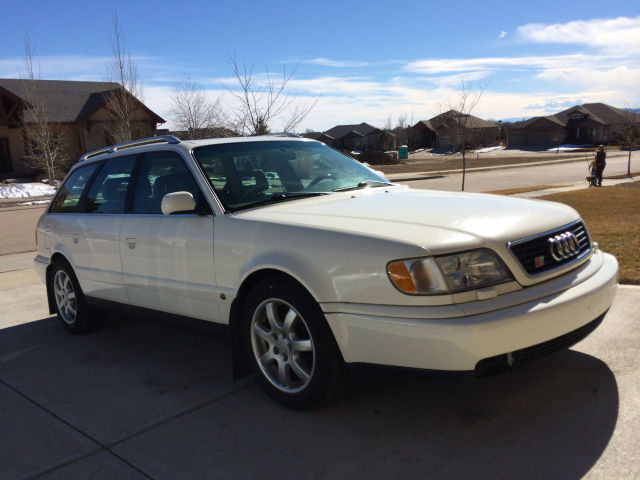 About a month ago Paul wrote up an Emerald 1995 S6 Avant with reasonable mileage at a reasonable price. Unfortunately for fans of non-dated colors, it seems that most of the S6 Avants came in this shade, and unless it was really well cared for it never makes the car stand out. Today, however, there is a bit of a shining star – this particular S6 is offered in Casablanca White, a very rare option to see. Not much is shown of the interior but the exterior sure looks clean: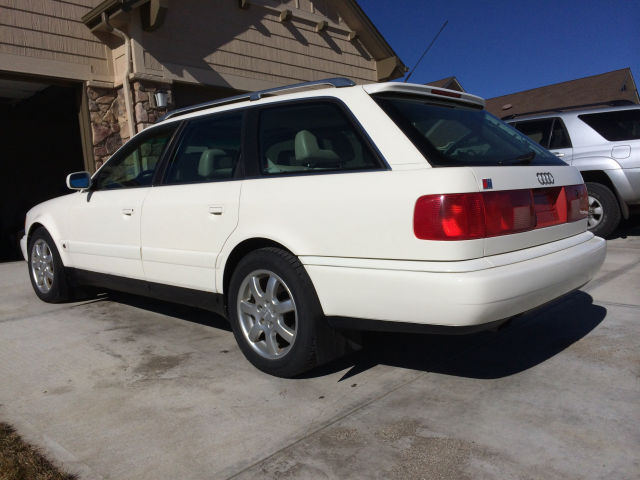 Year: 1995
Model: S6 Avant
Engine: 2.2 liter turbocharged inline-5
Transmission: 5-speed manual
Mileage: 158,127 mi
Price: $9,000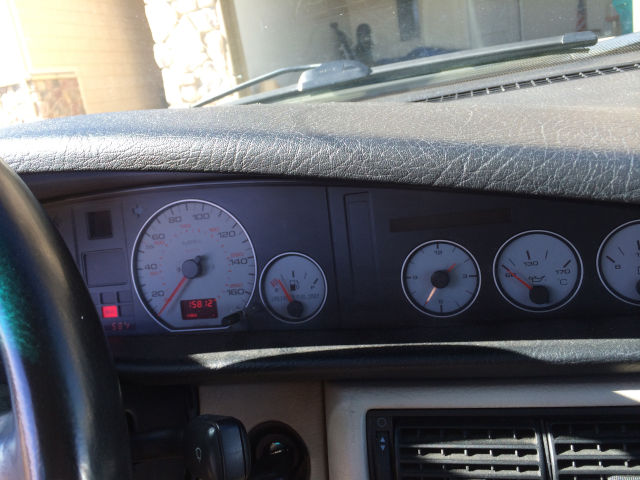 Selling Points: Casa Blanca White URS6 Avant! Pretty rare find here. motor is completely stock, has never been chipped. -H&R springs, Bilstein sports-158,127 miles. Timing belt at 120k-all motor and transmission mounts are new-16 inch B5 A4 wheels on like new Continental Extreme Winter Contact tiresI bought this with a cracked front bumper not realizing how expensive and rare they have become. Found one in mint condition and had a local hot rod shop paint BOTH front and rear. They did an amazing job matching the Casa Blanca White, it looks great. This was about a month ago, and has not been on the road since paint. Is being stored in a garage till sold. Sad to see it go, I have wanted an Avant for years and I don't think it gets better then Casa Blanca White. Unfortunately I have to pay off student loans.Clear Colorado title in hand. Just passed emissions with flying colors and comes with paper work. Huge folder of records from the original owner. Clean carfax.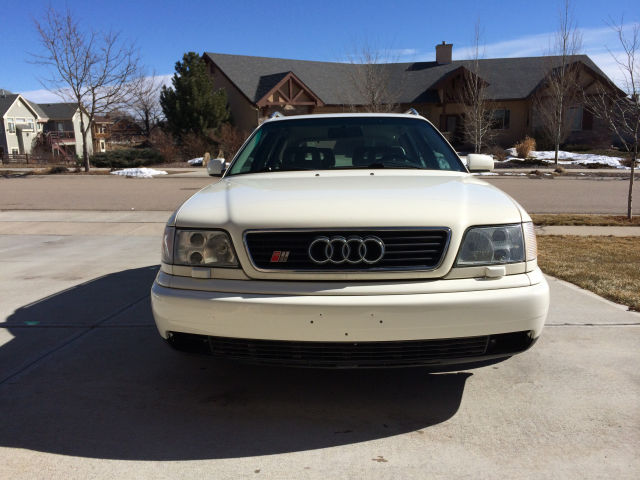 Miles aren't extraordinarily low, but the value is the condition of the exterior and that the car's engine is unmodified. The H&Rs and Bilsteins are an upgrade that many will like, though it does make these cars sit quite low. There are claimed maintenance records from the previous owner though they're not well detailed, and interior shots are non-existent but it's a safe bet that the interior color is Ecru and probably shows some wear on the driver's seat. $9,000 is just about all the money for one of these today, but considering the solid exterior, the not unreasonable miles for the chassis, and the rare color it may not be far out of line. I would like to see some original alloys at that price, but it's not the end of the world and they can be found reasonably. These are 300,000 mile cars capable of 1,000 or better horsepower and can carry up to 7 up a snow-covered mountain road. If it sounds incredible, that sums up how awesome these cars are!
Thanks to our reader John for another great spot!
-Carter