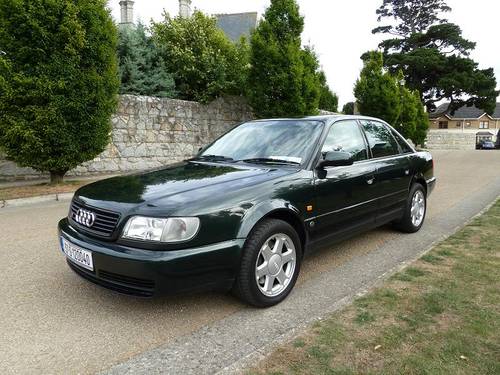 Last week, I wrote up a clean 1995 S6 Avant in super rare-to-see Casablanca White. It was one of the best Avants we've seen recently, and in what is already a rare car having a rare color is certainly unique. But even that car, in it's quite good condition, still had nearly 160,000 miles. While by C4 S6 standards that's fairly low, what if you wanted a basically new example in a rare color? That's what we have here – not an Avant, but a 1997 Audi S6 with a scant 38,000 miles in Ragusa Green Metallic. Impressive doesn't even start to explain the condition: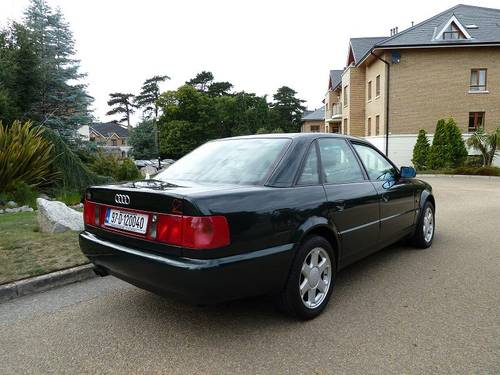 Year: 1997
Model: S6
Engine: 2.2 liter turbocharged inline-5
Transmission: 5-speed manual
Mileage: 38,000 mi
Price: GBP 7,500 ($12,544 today)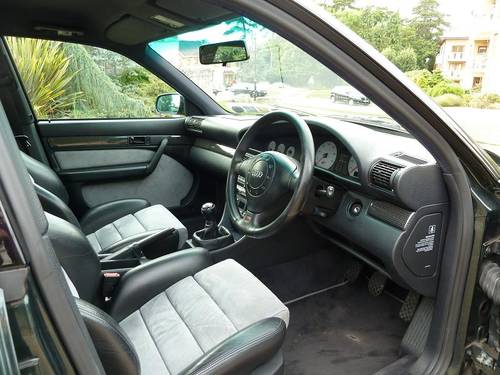 Ragusa green metallic with black / grey leather interior. 38,000 miles. NCT 12/2014. An extremely rare last of the line S6. Possibly the best example of an original S6 available on the market anywhere with a certified 38k miles and full service history. Thousands recently spent including new timing belt kit. Bodywork and interior both in excellent condition. Spec is massive including electric Recaro seats, Audi delta stereo, air con, Avus alloys, carbon fibre trim etc etc. Car is supplied with 4 keys and full service history. Trade ins considered. Viewing by appointment only. Serious interest only!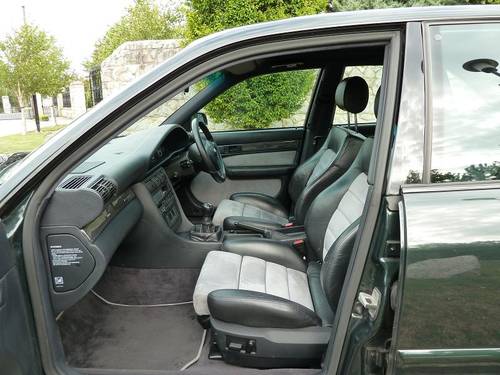 Seriously, if you want a brand new 17 year old Audi S6, this is about as close as you're going to come. I love the original condition, and here at GCFSB we were full of "Ooos" and "Ahhhs" for the interior. This car is gorgeous. As someone who had a Ragusa Green Audi, it's a pretty and underrated color with lots of depth. The original alloys look great, and the car has recently undergone serious amounts of maintenance. The only downside? For U.S. and Continent folks, it's right hand drive. That's about it; if you're into C4s it's just a serious treat to see one in this condition and with this low mileage. The price isn't outrageous, either; at $12,500, it's far cheaper than buying a bad example and returning it to this condition. It's also far short of what an equivalent low mile contemporary would cost – and for enthusiasts, it's one of the few cars that really brings the best performance and styling of a generation into an affordable package.
Thanks for another great spot by our reader John!
-Carter