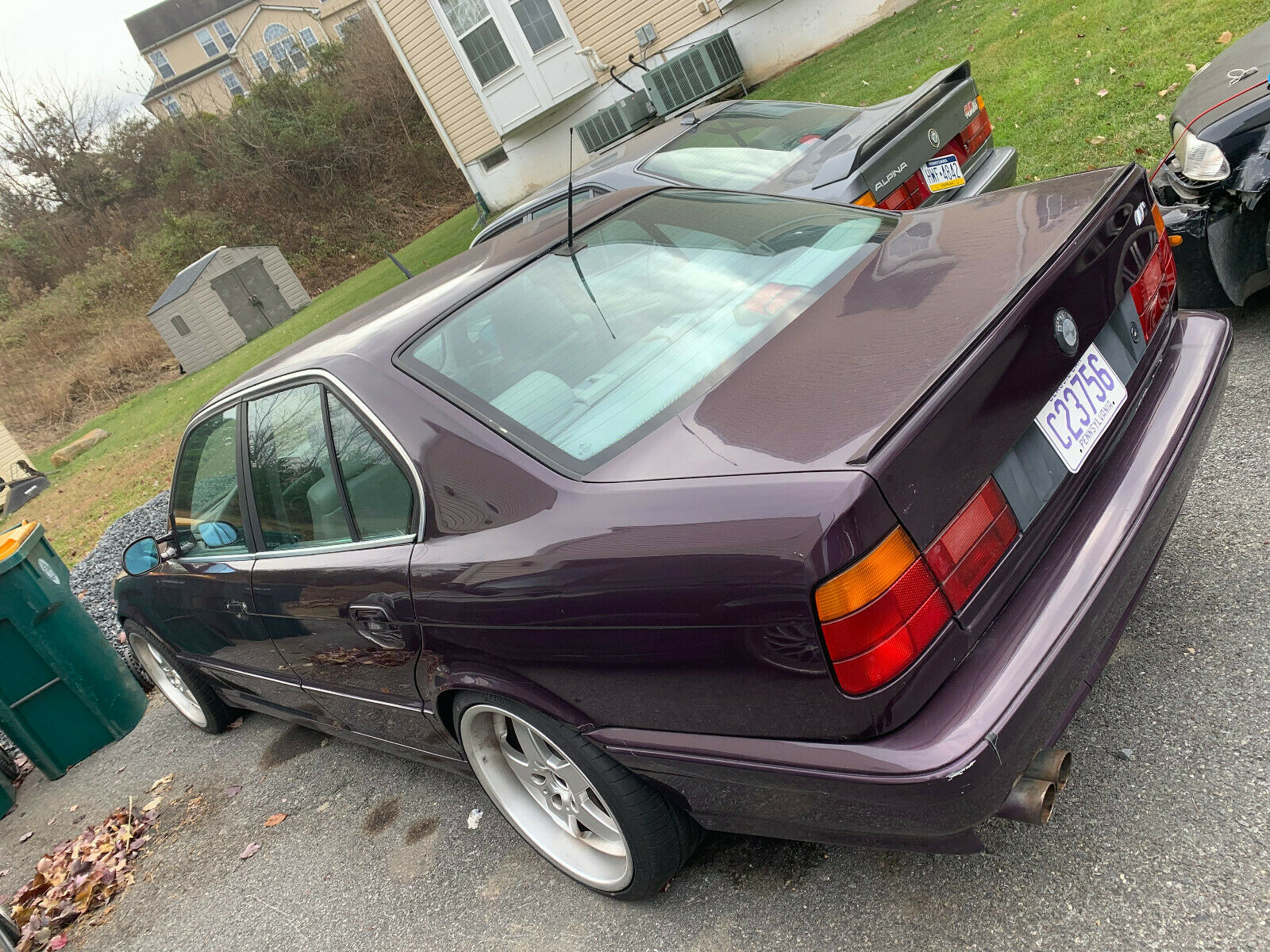 Every once in a while, something sneaks under the radar and offers a great opportunity to grab a quality classic for a relative bargain. Perhaps posting this blows up that chance somewhat, but odds are with only a few days left, Sars-CoV-2, and the recent stock market crash, you're not in a position to drop everything and buy an extra car on a whim – but hey, who knows? And this one is a doozy.
What we have here is a rather inconspicuous 1995 M5. That means it's a Euro car automatically, and yep, it's a 3.8 liter S38 coupled to a six-speed manual. And, just like the last one, it's my favorite Daytona Violet! But this one is a sedan and it doesn't look like the best example out there, so what's the draw? It's a no reserve auction.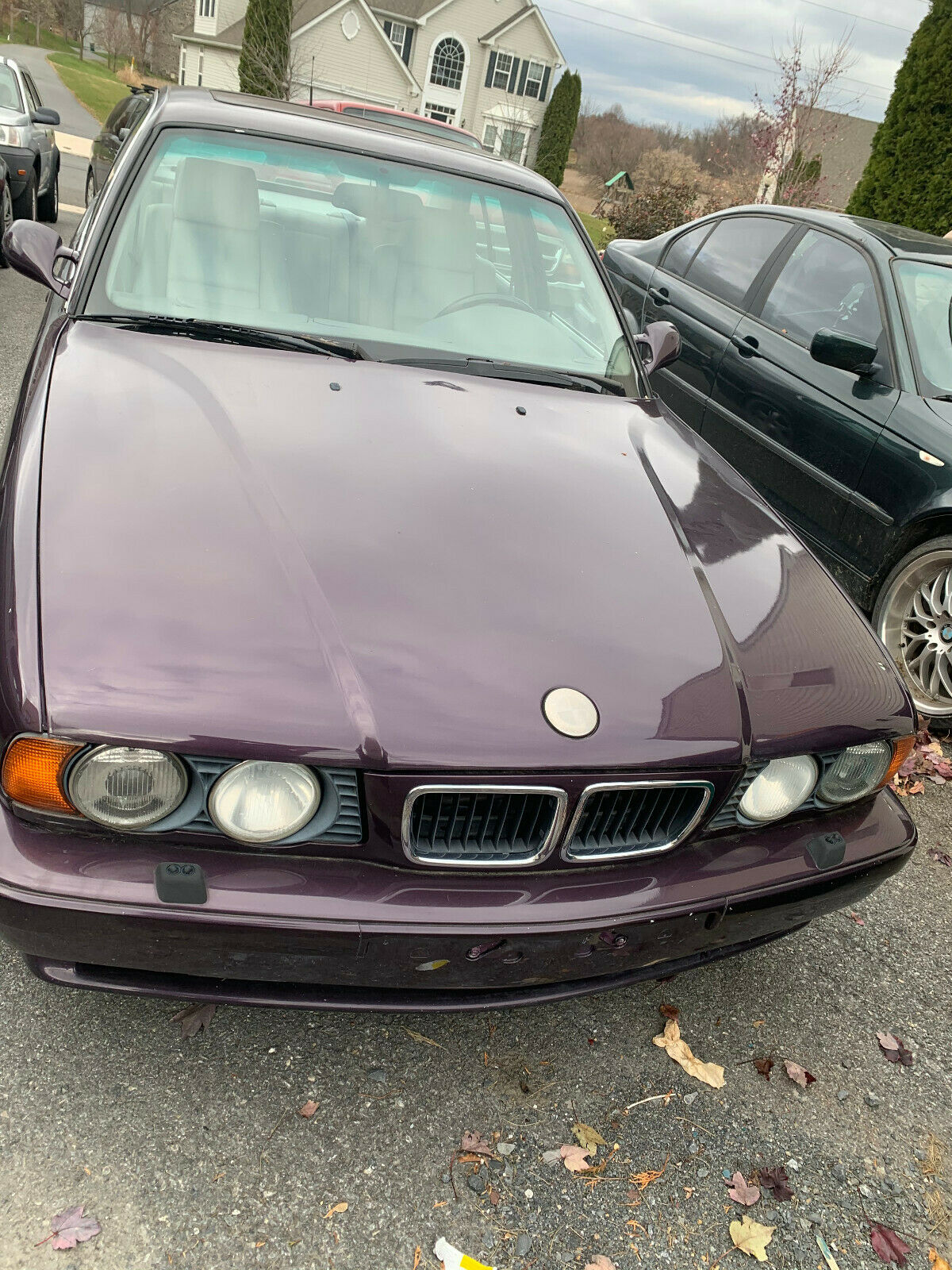 Year: 1995
Model: M5
VIN: WBSHC91090GD64014
Engine: 3.8 liter inline-6
Transmission: 6-speed manual
Mileage: 51,000 mi
Location: Easton, Pennsylvania
Price: No Reserve Auction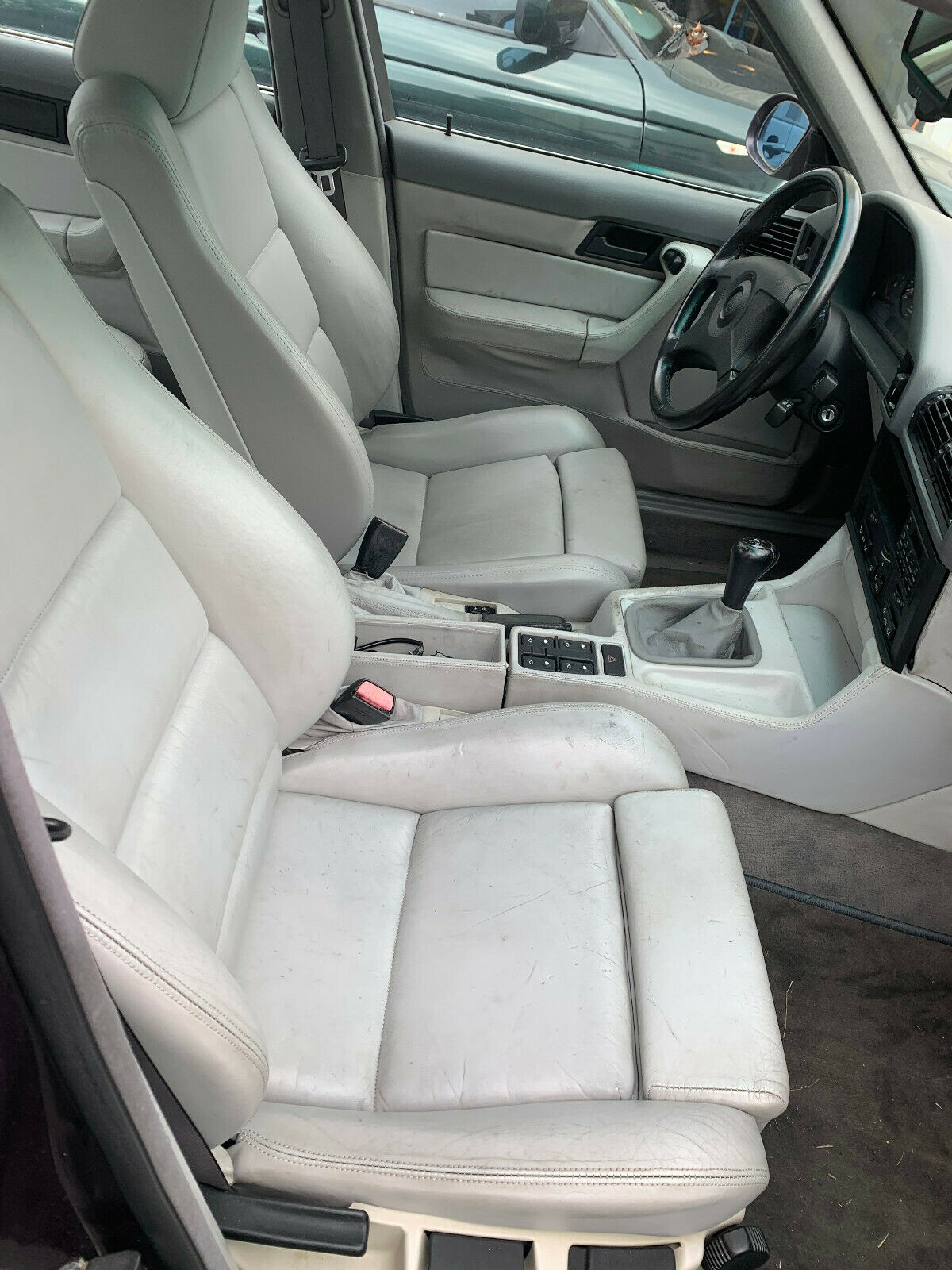 891 E34 M5 Tourings produced, only 209 featured the potent 3.8-liter with a manual. This one is one of the 209 cars made. This M5 wears just 51,000 miles on the odometer and in good condition, considering age and semi-regular use. This cars were never offered stateside, this was federalized in NJ registration in 2000, becoming of one of only 30 E34 M5 Touring examples in the U.S.

BMW M5 (man. 6) , manufactured or sold in 1995, version for Europe
This 1995 BMW M5 is a European-market example finished in PURPLE and WHITE LEATHER and powered by a 3.8L S38 straight-six paired with a six-speed manual transmission. The car was imported to nj and federalized in 2000 before moving to PA.
4-door sedan body type
RWD (rear-wheel drive), manual 6-speed gearbox
gasoline (petrol) engine with displacement: 3795 cm3 / 230.9 cui, advertised power: 250 kW / 335 hp / 340 PS ( ECE ), torque: 400 Nm / 295 lb-ft, m
characteristic dimensions: outside length: 4720 mm / 185.8 in, width: 1751 mm / 68.9 in, wheelbase: 2761 mm / 108.7 in
reference weights: base curb weight: 1650 kg / 3637 lbs, gross weight GVWR: 2150 kg / 4740 lbs
top speed: 250 km/h (155 mph) electronically governed (declared by factory);
accelerations: 0- 60 mph 5.6© s, 0- 100 km/h 5.9 s (declared by factory), 1/4 mile drag time (402 m) 13.4© s (simulation ©automobile-catalog.com)
fuel consumption and mileage: average estimated by a-c©: 14.7 l/100km / 19.3 mpg (imp.) / 16 mpg (U.S.) / 6.8 km/l, more data: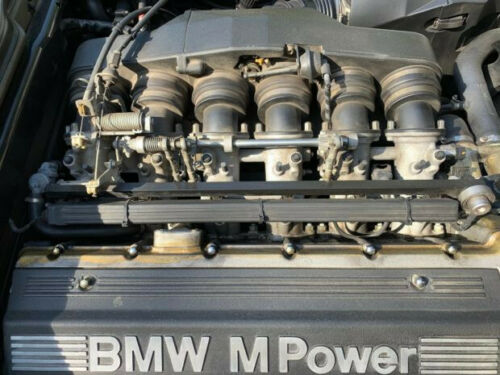 While I certainly appreciate the enthusiasm of the seller, this unfortunately is NOT a Touring. However, it's still pretty special – the seller just got some details wrong. The last E34 M5s started production in '94 with a 6-speed manual gearbox, bigger brakes, thicker sway bars, staggered M-Parallel wheels, a revised grille, and a few other changes. Only 404 left-hand drive sedans were produced, so this is one rare beast. Condition doesn't appear to be the best – there's been some paintwork it appears from what is shown, the wheels are gone, and there's very little detail of this model to go on. However, how many opportunities do you have to get into a no reserve M5 3.8 6-speed in a rare color? That's right, not many.
Currently with two days to go bids are under $17,000. That's $55,000 less than the asking price of the last E34 M5 I looked at. Even if this ends at double the current price, it might not be a bad one to pick up given the rarity and end-of-run spec. You're not likely to see an opportunity like this come knocking soon again.
-Carter