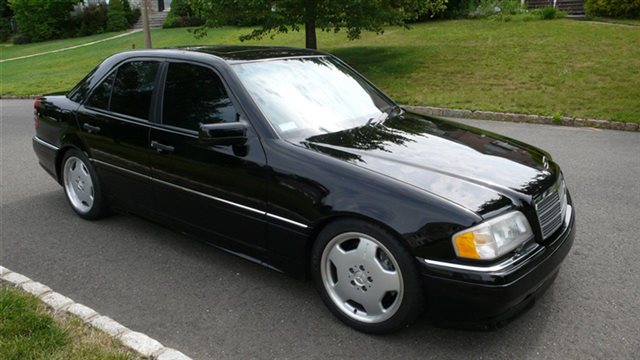 The 1995 Mercedes-Benz C36 AMG we featured last month is back up for sale, it's price having been lowered by $1,000. Some may prefer the M badged cars from Munich, but these early post-merger AMGs are an interesting and rare alternative to the M3s of the era.
The below post originally appeared on our site July 23, 2014: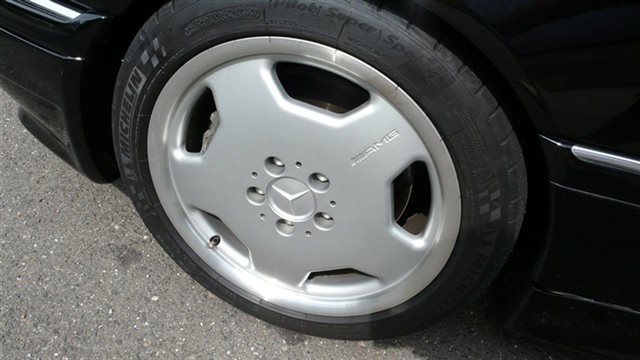 There was a brief period where I found AMG cars pretty disappointing. Obviously, the pre-merger cars are classic and awesome, with style and presence befitting their big power gains. In a period where modifications could be somewhat tacky, AMG showed how to do it right. More recently, AMG has produced some equally impressive cars, starting really with the "55" models and some crazy V8 engines. But right after the merger it really seemed that AMG had been neutered by the corporate giant that was Diamler-Benz. Sure, as a consumer, it was pretty cool to have AMG wheels and body kits on every Mercedes in the lineup, and in general they looked pretty good. But there was no real performance gain. Indeed, when Mercedes-Benz went to create their own "Hammer", they turned to Porsche rather than their in-house AMG division. For a time, AMG looked to be dead; but then in 1995 it came roaring back with the 7.3 liter SL73 AMG and the superb C36 AMG: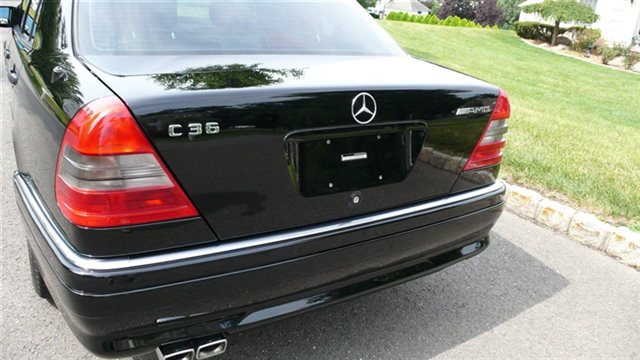 Year: 1995
Model: C36 AMG
Engine: 3.6 liter inline-6
Transmission: 4-speed automatic
Mileage: 47,754 mi
Price: $17,900 Buy It Now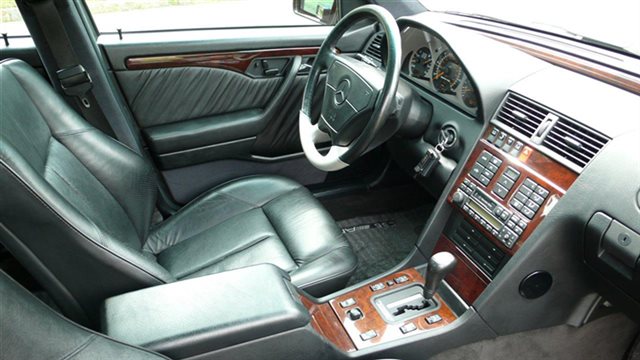 Now that AMG was under the Mercedes umbrella they decided to make a pocket rocket that was even more nimble than the successful E500. This 1995 C36 is one of the cleanest examples of one out there. The wide low profile tires keep it stuck to the road like glue. The full leather interior smells awesome. I have service records and window sticker. The car also comes with the Clifford security, automatic door locks and starter for those cold days. There is not a dent, ding , or scratch on this babied adult owned car. It comes with a custom car cover, service records and books. If you want the best one of these out there this is it. Please read my feedback and call Jay for your best. Jay 201 232 4040

Options & Packages
OEM Code
Description
MSRP
FREE FLOW OPTIONS
117
C1 OPTION PKG
$2,835.00
471
AUTOMATIC SLIP CONTROL (ASR) (REQ: 117 C1 Option Pkg)
$0.00
551
ANTI-THEFT ALARM SYSTEM
$590.00
414
ELECTRICALLY OPERATED GLASS SUNROOF W/POP-UP FEATURE
$225.00
873
ELECTRICALLY HEATED FRONT SEATS (REQ: 117 C1 Option Pkg)
$0.00
Features & Specifications
Standard Features
– MECHANICAL

3.6L DOHC SMFI 24 valve in-line 6 cyl engine
4-Speed automatic transmission w/notched shift gate for manual-style shifting
Monocoque body construction
Independent double wishbone front suspension w/separate gas-pressurized shock absorbers, coil springs, triangular lower control arms, antidive geometry, antiroll bar
Independent multilink rear suspension w/geometry for antilift, antisquat & alignment control, coil springs, antiroll bar, single-tube gas pressurized shock absorbers
225/45ZR17 high-performance low-profile SBR tires (front)
245/40ZR17 high-performance low-profile SBR tires (rear)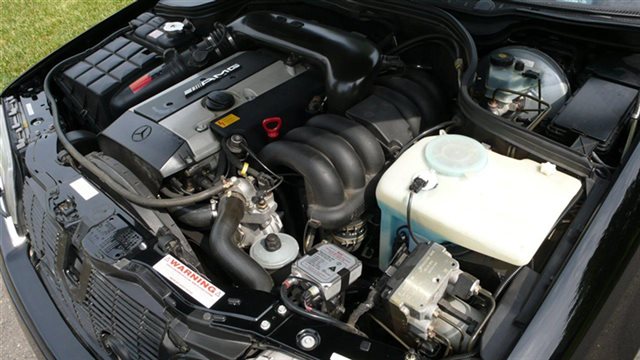 The C36 and later C43 models have to be one of the most overlooked performance sedans; part of the problem is that the competition was so good, and the other issue is that later bigger engined Benzs are so cheap to buy these days. You have to really want the C36, and in my mind there's a lot to like with the W202. It was a very clean looking design that in my opinion has aged better than the E36 or B5 Audi. While they had their own issues, the W202 in AMG trim certainly looked like a quality product. This particular example has to be one of the better ones we've seen in a while; miles are relatively low and obviously this car was cared for and loved. The pictures detail an incredibly clean condition, and with some of the best wheels in the business this black/black model is a slick looking car. An automatic transmission means that a fair amount of enthusiasts won't be interested, and if the automatic doesn't scare you off the price likely will – $19,000 buys you some pretty impressive sedans, including E46 M3s, pretty much any E36 you can imagine, B5 and B6 S4s and even an odd M5. But you can also get into some of the crazy V8 engined Mercedes-Benz models at this price point, and as a special cruiser I think I'd rather have one of those. The C36 suffers the same fate today as it did when it was new – not crazy enough and not track-focused enough to sway enthusiasts from the competition. It's a shame, because it's a wonderful package – it's just a bit out of place. It was a great start for AMG to come back, an impressive return to form, but it also shows why they quickly swapped the inline-6 for a V8 and went all nutty. AMG wasn't BMW M, and they needed to show that.
-Carter