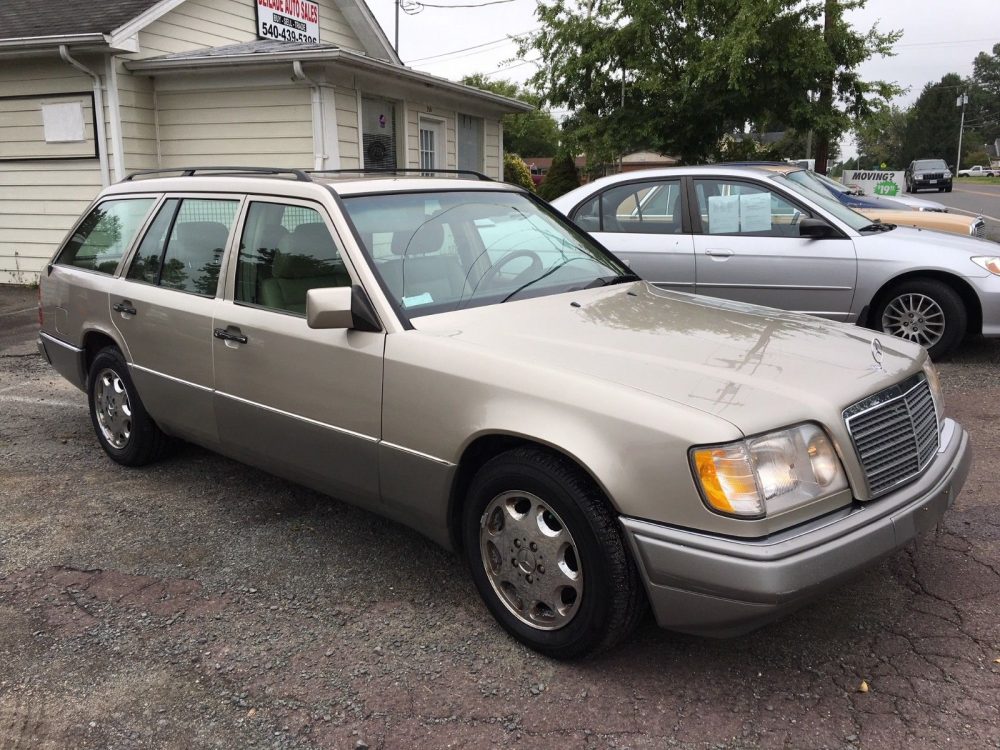 Last week I took a look at a rather haggard 1999 Mercedes-Benz E320 Estate in my never-ending quest for a daily driver when the snow starts flying. Reaction to this car was mixed and it ended up selling for $1,757. A fair price for the condition. In the comments on the S210 one of our readers (Thanks, Doug) pointed out that a really nice W124 Estate would be a much better option compared to the W210. Naturally, I took a look at the car and I can't say I disagree. This 1995 E320 Estate up for sale in Virginia isn't painted in the most desirable color and even has the love them or leave them chrome wheels, but I'm totally smitten for it.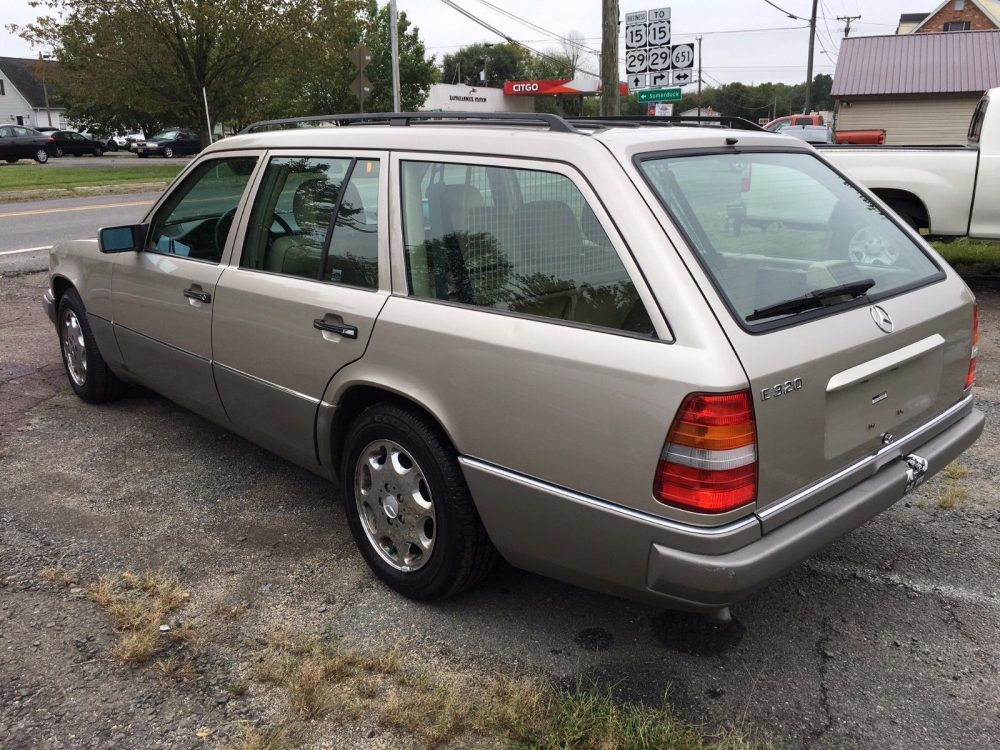 Year: 1995
Model: E320 Estate
VIN: WDBEA92E3SF306415
Engine: 3.2 liter inline-6
Transmission: 4-speed automatic
Mileage: 125,790 mi
Price: Reserve Auction
Air Conditioning; Power Windows; Power Locks; Power Steering; Tilt Wheel; AM/FM Cassette; AM/FM CD; Dual Front Air Bag; Active Belts; All Wheel ABS; Power Sun/Moon Roof, NoRust, Small Crack In The Rear Bumper, Runs Great, New 4 Set Tires, New Inspection..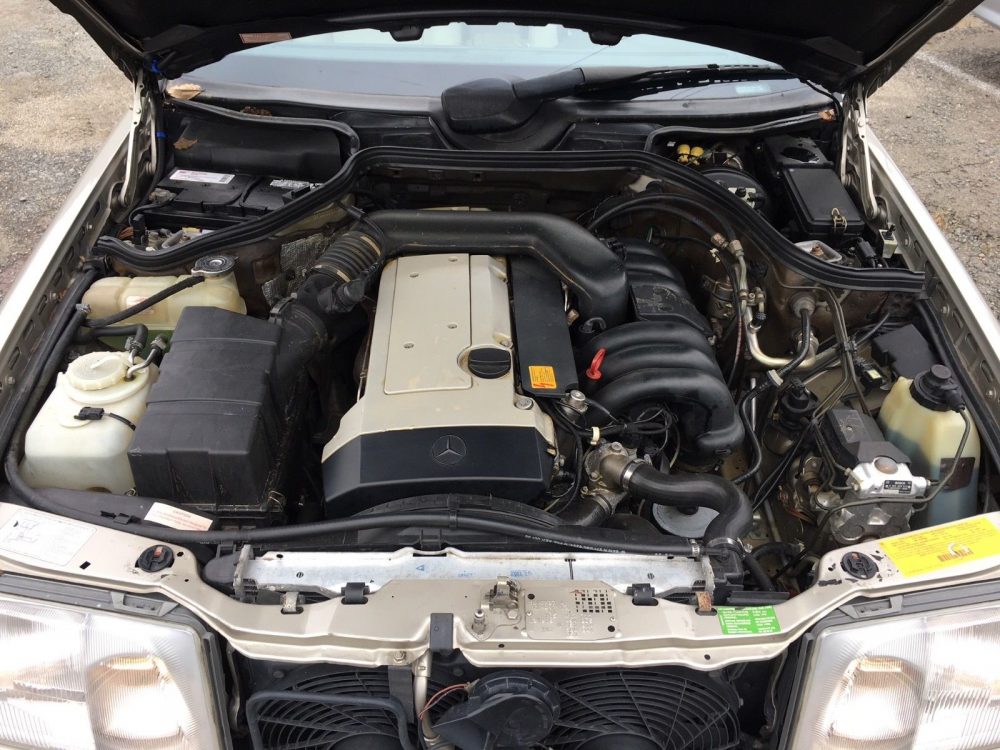 This wagon is speaking to me. Like I said, the color isn't my first choice but the rest of the car is so handsome I can overlook it. It does have a nasty hole in the rear bumper that for whatever reason is covered with some stickers, but other than that, I'm not seeing a ton of flaws on this S124. The interior of this car really shines with very little flaws I can see and it even has an updated factory radio to keep the OEM look. Another thing to note is that on the front seats you can see the little control boxes between the seat bottom and the center console which is the ultra-rare multi-contour option. Honestly I'm seeing any wear anywhere on this interior which is rare even with a relatively low 125,000 miles. Under the hood looks well enough also with no alarming things I can see just from the photos. All in all, this one looks to be a real winner from the photos.
This is a reserve auction and I'm really curious where it is set. If this estate didn't have the hole in the rear bumper, it would bring $7,500 easily and maybe even touch $10,000. The demand for these facelift S124s is only growing stronger and examples like this one are getting snatched up. Even with the rear bumper damage I still think there will be a bunch of bids on this one but I just don't know if the reserve is going to scare people off. My guess is that it won't, but I've seen stranger things.
– Andrew