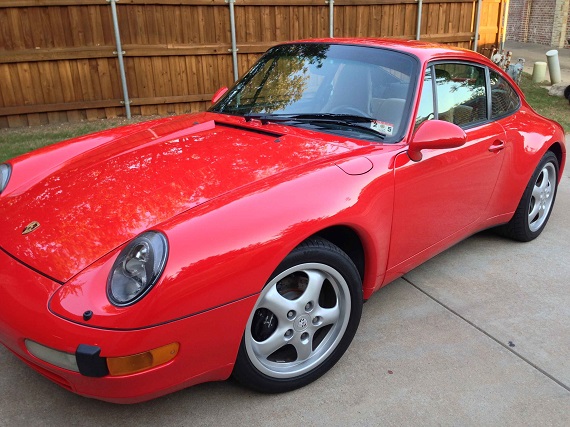 It never fails: I spend a decent bit of time going through older variants of the 911 and then come across a basic 993 and am blown away by just how good it looks. You would think by now that would stop happening, but it's a testament to the design that I'm still so enthralled by the look of these 911s. The shape is a perfect evolution of the original design and while Porsche would introduce with the 996 the more raked windshield that we still see today, I really like the balance of the design with the higher overall body line. It's certainly not as aerodynamic, but to me it looks better and that's part of the joy. This particular 993 comes from near the beginning of the model run: a Guards Red 1995 Porsche 911 Carrera Coupe, located in Dallas, TX, with 71,101 miles and on auction with no reserve.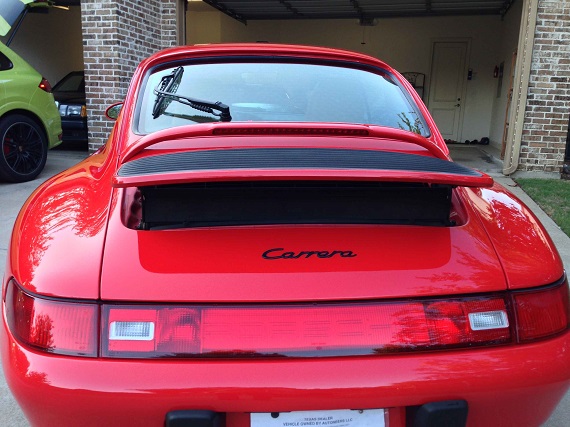 Year: 1995
Model: 911
Engine: 3.6 liter flat-6
Transmission: 6-speed manual
Mileage: 71,101 mi
Price: Auction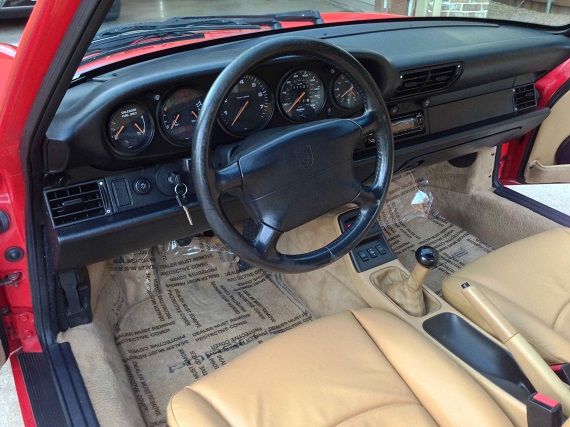 The car runs and drives great. We have addressed any mechanical issues that we found and changed all filters and fluids (air, oil, pollen, gearbox, engine, power steering, fuel, brake fluid). Any worn suspension bushings or hoses related to engine emission and/or induction have been replaced. Rotors were turned and new pads were installed. Oil tank was flushed and oil hoses were replaced with new ones. Tires have about 70% thread. The wheels have some scratches. Four wheel alignment has been performed. A/C was recharged and blows icy cold. Gear changes and clutch are good and the engine pulls hard. Spark plugs were change along with any ignition related items that required replacing. There are no oil leaks.

Brand new set of carpets have been installed inside the cabin and in the trunk. Brand new seat covers for the front since the original ones were torn. They are the original OE leather. The car has an aftermarket Sony stereo. It works fine and has USB connectivity and MP3 support.

All parts used are Genuine Porsche parts. Brand new Porsche battery has been installed as well.
Option Codes:
M220 Locking Differential 40%
M224 Automatic LSD
M454 Cruise Control
M567 Top-tinted Windscreen
M650 Sun-moon-roof

These last air-cooled cars are great investments. The prices are constantly rising.

Owner's manual and toolkit are missing. If you send me an email I can email you the CarFax report.

Contact Jopin (214) 850-7183 or jopin@rojan.net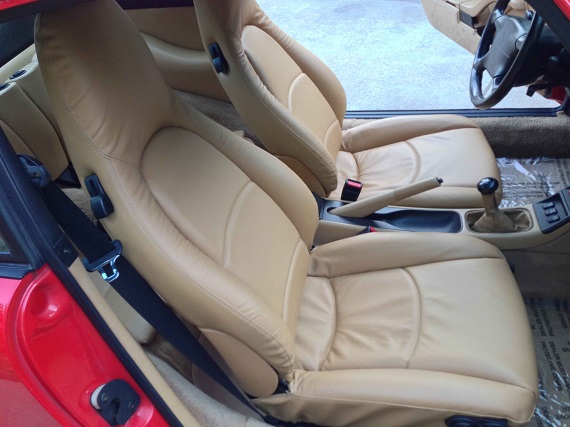 It's refreshing to see an auction where the dealer involved has provided details of the services performed prior to putting the car up for sale as this at least provides buyers a baseline for understanding the condition of the car. This shouldn't substitute for a PPI, of course, but those details are certainly appreciated. The new seat covers don't look quite as tight as we might hope, but in all other regards this car presents quite well. With bidding still in the fairly low territory for a 993 I'd suspect this will still rise a bit before auction end, but at $26,000 it's currently looking like an excellent value!
-Rob