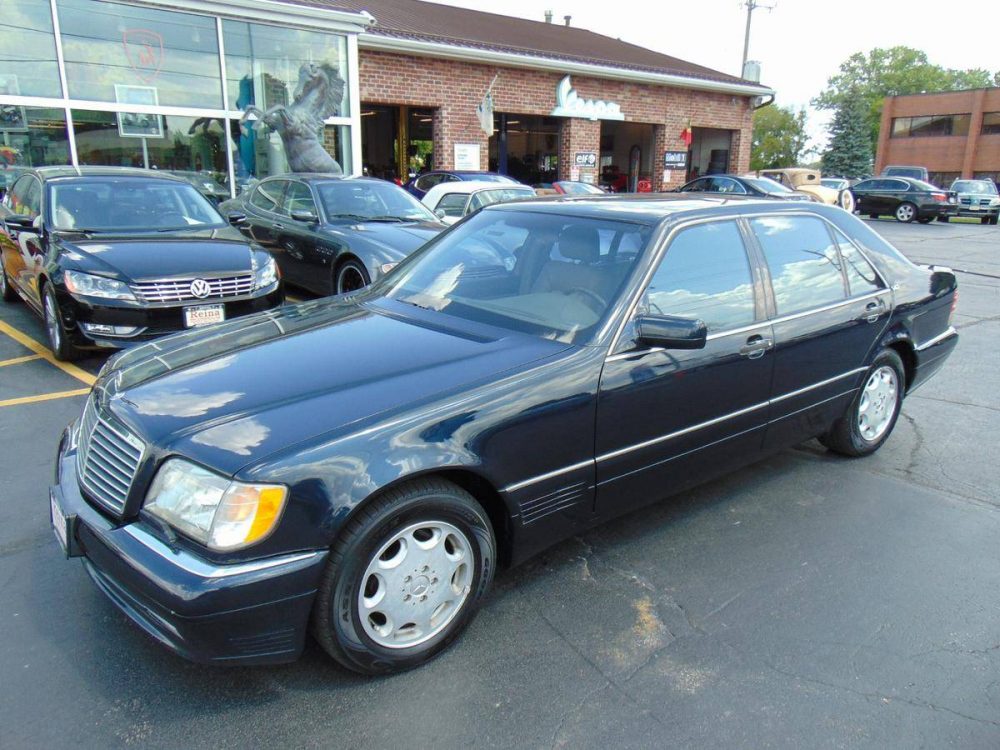 Last week I checked out a 2015 Mercedes-Benz S550 with a little under 112,000 miles and while that number isn't super high, when broken down by year, it is well above average. The price of the car reflected the above average mileage, as it should, but it probably wasn't a great enough deal to be really temping since it still was almost $33,000. Today, I have another S-Class with a bunch of miles and a really attractive price that will probably make anyone consider it just to see what happens. This 1996 S600 with the M120 V12, checks in with a little over 243,000 miles and honestly doesn't look all that bad considering its age and use. Again, it is all about price when it comes to rolling the dice on this car, but honestly, how can you go wrong?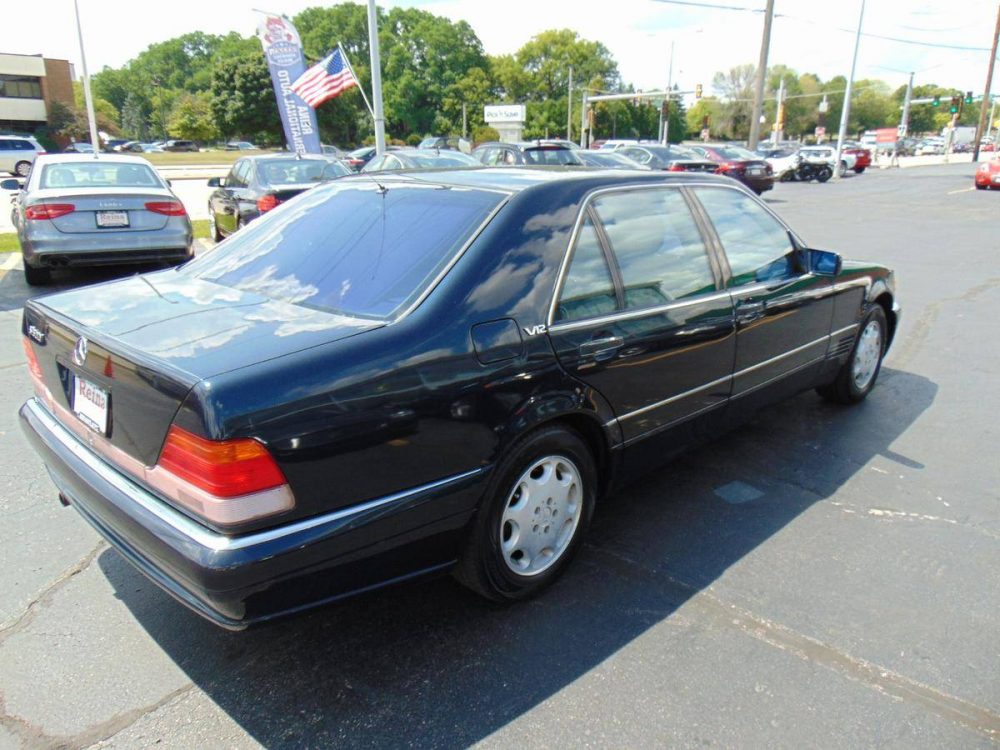 Year: 1996
Model: S600
VIN: WDBGA57E2TA314403
Engine: 6.0 liter V12
Transmission: 5-speed automatic
Mileage: 243,059 mi
Price: $4,295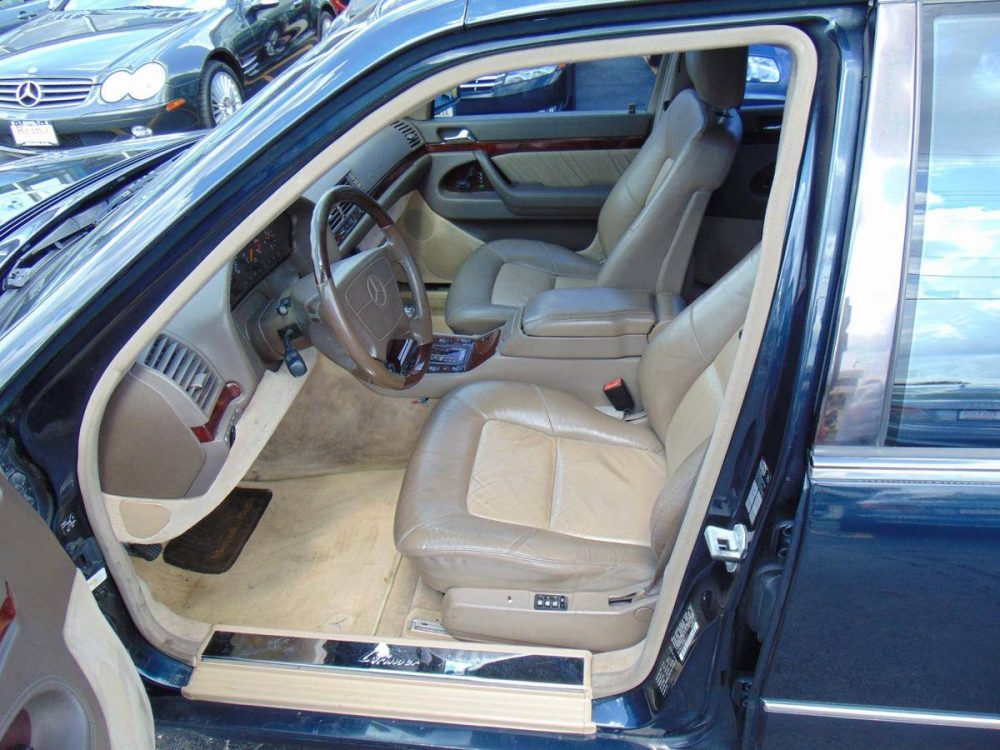 Location: Brookfield, Wisconsin, 53005
Stock #: 9610
VIN #: WDBGA57E2TA314403
Mileage: 243,030
Transmission: Auto
Exterior: Blue
Interior: Beige/Tan

Seller's Description: Call or visit our website for more information!
Price: $4,295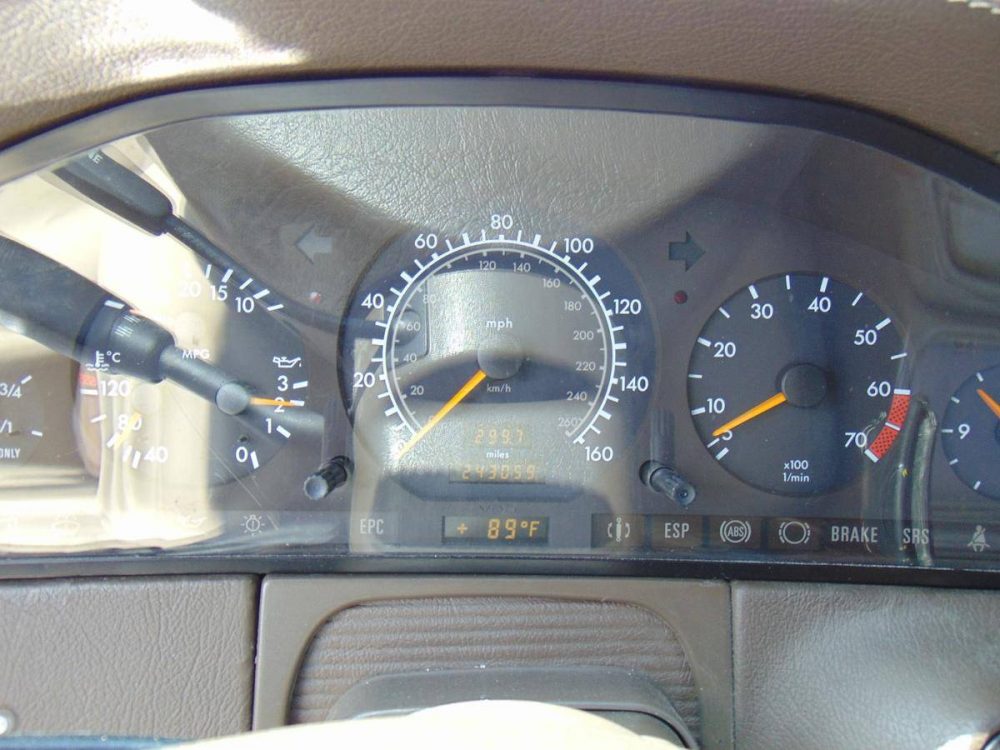 If you are eyeing this car and it looks a little different to you, then you aren't crazy. This car looks to have a Lorinser body kit, door sill kit and if I had to a guess, an exhaust judging how that doesn't look like the original muffler tip poking out of the rear bumper. The rest of the car looks how you'd expect a 22 year-old Mercedes with 234,000 miles to look. The paint is a little tired, the wheels are faded and needs repainted, the interior has a bunch of wear spots and goodness knows what is hiding under that hood. The fact that this car made it to this mileage tells me that someone probably took care of it, but you just don't know with these M120s. It just isn't as simple as driving it around the block and taking a peek under the hood when considering this W140. Do I think you need to go crazy and have a compression test and spend hours inspecting this car? Probably not. Is it worth throwing up on a lift and scanning the car with the STAR software to see all the values? I think so. I know this car is cheap, but money is money.
For $4,300, there isn't a ton to complain about. Even if you just did the bare minimum to keep this thing running, I'd think you would be happy with it. Of course, this car should be a 3rd, 4th or 10th car in your stable as there is absolutely no way I'd trust this S600 to be my only form for transportation at all. This is a great way to dip your toe into V12 ownership to get a feel for it without going bankrupt in an afternoon on your first service. I personally don't love the color combination on this one and I am pretty cold on the looks of the Lorinser kit, so I would probably pass if this one was presented to me even with the super low price tag. If none of this bothers you and you feel like gambling a little, go for it, you won't can't do too much damage.
– Andrew