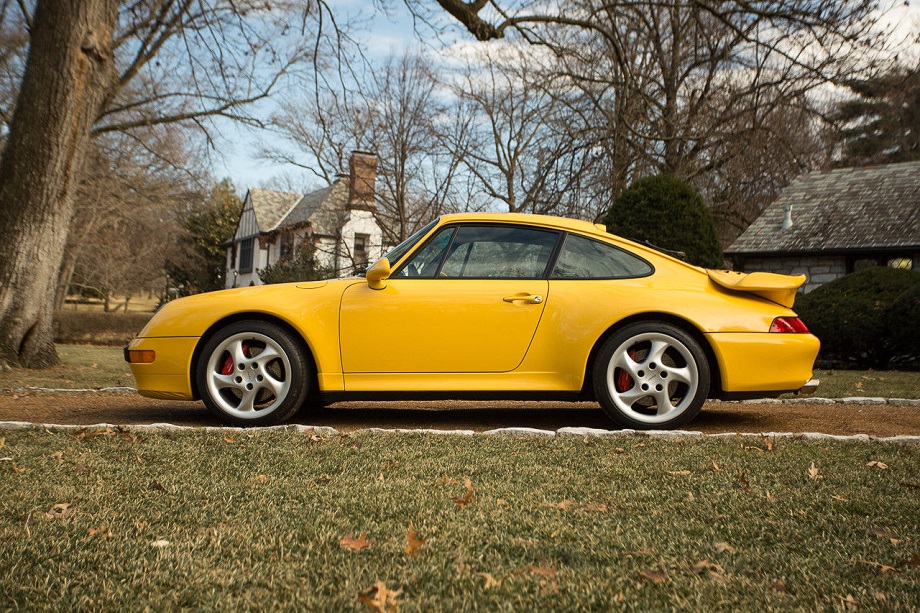 I've been on a run of yellow Porsches lately. I'm not sure I should be much surprised by that given that it is a color I enjoy quite a bit on performance cars, but at some point even I have to wonder if I'm giving them too much attention. Porsche does make some nice bright yellows and for whatever reason it seems like a lot of them have come up for sale recently. Take a great color and stick it on a great design and I must admit I'm going to struggle to pass it by without at least stopping in to see what the fuss is about.
That brings us to today's example: a Speed Yellow 1996 Porsche 911 Turbo, located in Missouri, with Black interior and a very reasonable 60,730 miles on it. The 993, and especially the 993 Turbo, have long been highly prized by Porsche enthusiasts and as the last of the air-cooled models, generally one of the pricier options on the market. I think this one may be pushing those heights a little too far.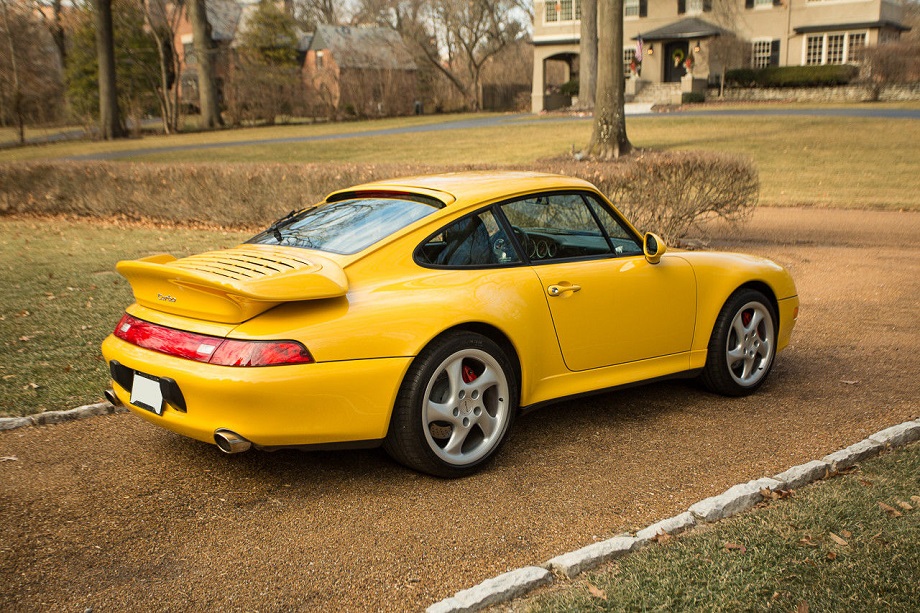 Year: 1996
Model: 911 Turbo
Engine: 3.6 liter twin-turbocharged flat-6
Transmission: 6-speed manual
Mileage: 60,730 mi
Price: $148,500 Buy It Now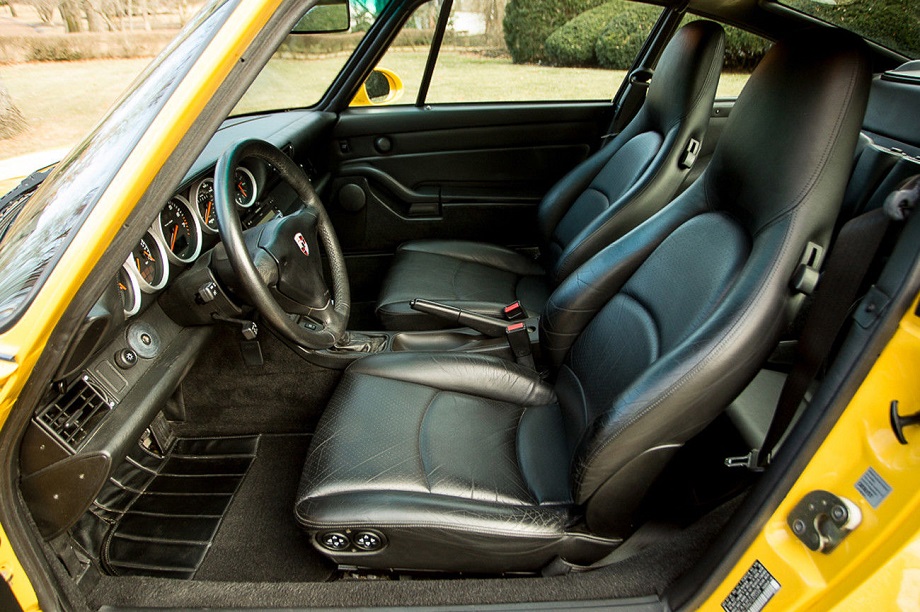 1996 Porsche 911 Turbo, liquidating my collection, my absolutely favorite car of all time. I have babied this breathtaking Speed Yellow Turbo never driven in rain, impeccable Black leather interior, Sun roof, proper cdr-210 factory cd player, perfect alloys, correct Michelin tires less than 3,000 miles.. The pictures will never do this car justice. Clean Carfax no accidents, Certificate of Authenticity, No modifications all Original. The paint is flawless with clear bra covering entire front end of car..Hood, fenders, bumper,I have even clear braed the edges of the wheel wells and headlights.. Recent pre- purchase inspection done at Reid Vann, internationally renowned Porsche Collector / Specialist, (see photos). This car is for the Porsche enthusiast that wants a beauty in the fabulous and rare Speed Yellow. Call Ellis Denos for for further information and walk around.314-570-7379. Asking $148,500 or best offer.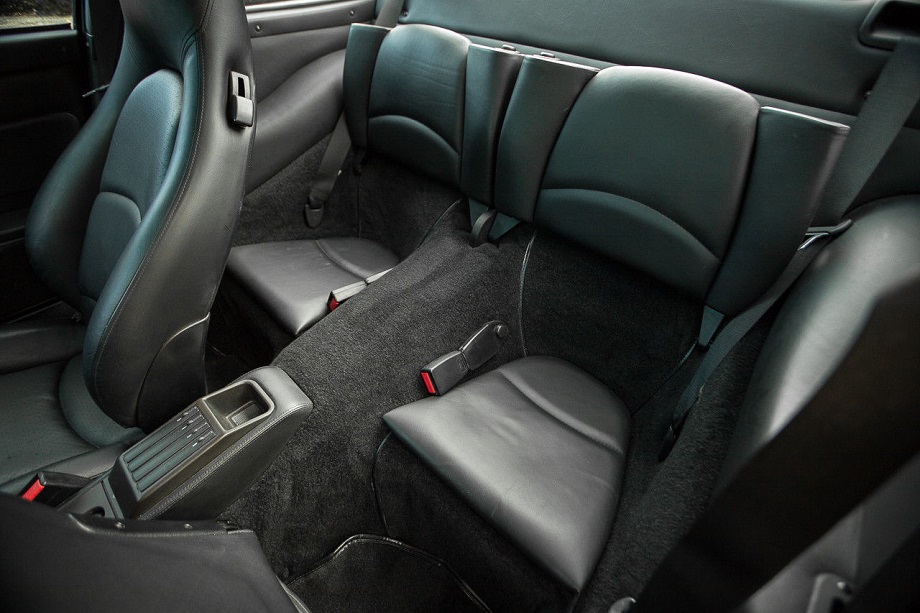 Before I get to too much discussion of price I should note that this 993TT does look in exceptional condition once we factor in that it isn't some ultra-low-mileage garage queen. It appears to be entirely original, the exterior looks in great shape, and while the interior does show some wear I don't think it's anything we would consider outside the norm for a well cared for example. It's a lightly optioned car so we shouldn't expect any major adjustments accounting for unique options. All in all I think it'd make for a really nice addition to the garage as someone's weekend driver.
That, of course, assumes the price is right. Compared with some Porsches we see this one isn't exactly priced insanely, but it's still a good bit above where recent auctions might suggest it should sell. It all comes down to mileage and the minimal options. At a little more than 60K miles this Turbo simply has too many miles to command top dollar and without a couple options to distinguish it there's not much reason to suggest a similar alternative won't come down the road in the not distant future. Speed Yellow is worth a little extra and condition certainly is important so if it checks out in person as well as it looks in pictures that is worthwhile. The seller says he's open to offers so perhaps this price will come down, I just can't help but think that price should be starting much closer to $130K than $150k.
-Rob