Warning!
This post is in our archives. Links in this post may have been updated to point to similar cars available to bid on eBay.
Update 2/6/2018: After selling in November for $2,250, the new owner of the Candy White GTI is selling it with an uninstalled turbo kit asking $2,900 now.
Tired of seeing high prices for Corrado SLC VR6s? Today is your day, because nearly all of the fun offered in the 6-cylinder Corrado was also slotted into the GTI. For a hair under $20,000, you got the same thrilling 2.8 liter VR6 mated solely to a 5-speed manual. Did you want an automatic? Well, then buy the Jetta. Sure, that motor and the bigger body of the Mk.3 meant it was quite a bit heavier than the previous GTIs had been – by 1995, the 'hot hatch' had bulked up with 700 additional lbs of super-weight gain Mk.3000 versus the A1. But faster? Without a doubt. With nearly double the horsepower of the original U.S. market model, 0-60 was sub 7-seconds and you could hit 130 flat out. Coupled too with VW's 'we don't care if you think it's broke we're not going to fix it' styling attitude, the Mk.3 might have not looked as slinky as the Corrado, but underneath it was still a Golf and as such, practical.
So while the Corrado pretended to be a Porsche, the GTI remained the answer to the 'what if'; you wanted a Porsche, but you a) didn't want to (or couldn't) pay for a Porsche, and 2) you occasionally needed a car that you could actually use to transport things other than your smile. This was the recipe that made the first two generations successful.
It was no surprise then that the third generation GTI remained a niche hit for Volkswagen even in relatively dire times for European imports. While finding a nice GTI VR6 can be quite difficult, it was a bit of a Thanksgiving treat to see two pop up in my feed. So which is the winner?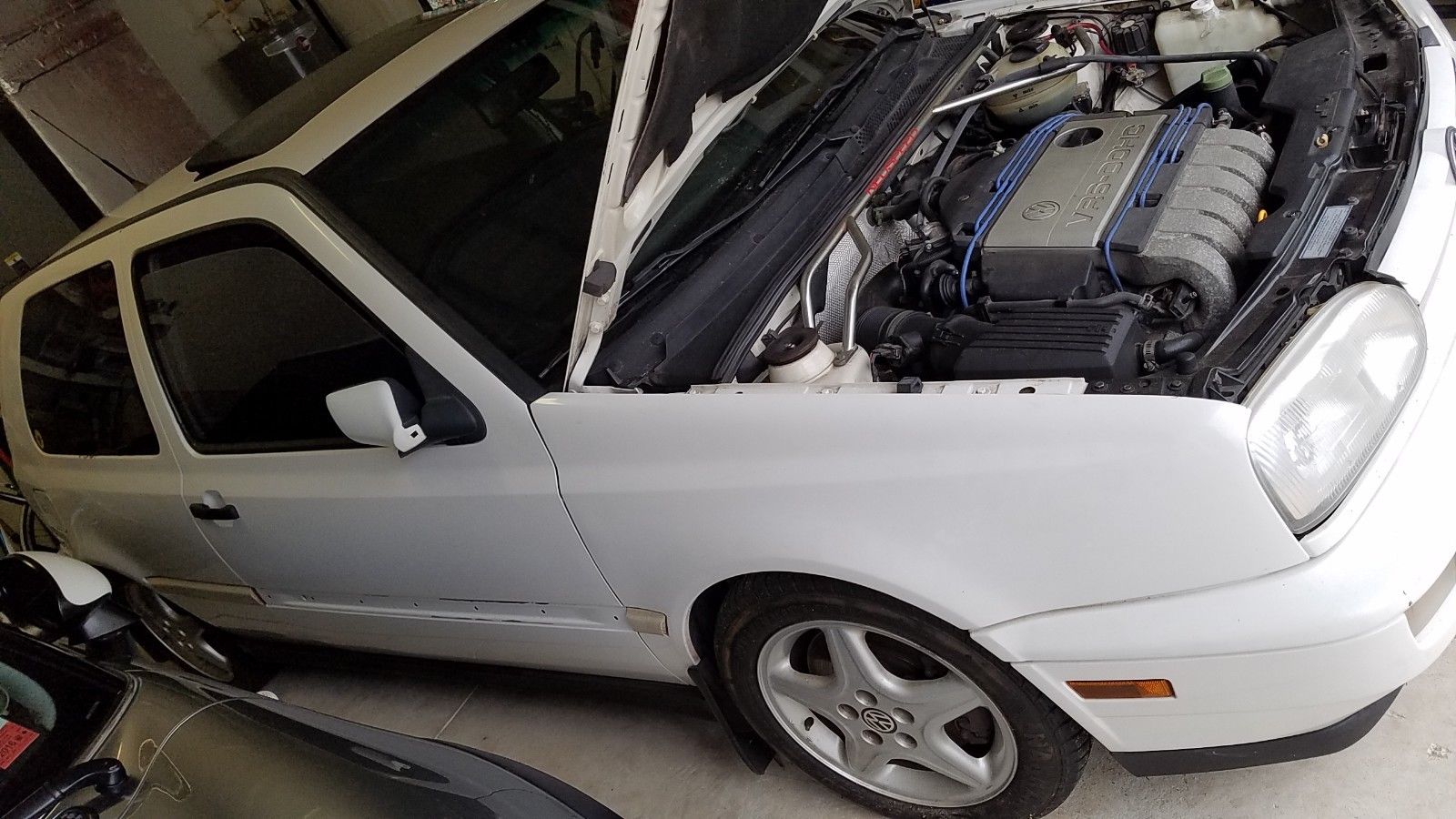 Year: 1997
Model: GTI VR6
Engine: 2.8 liter narrow-angle VR6
Transmission: 5-speed manual
Mileage: 110,000 mi
Price: $2,900 Buy It Now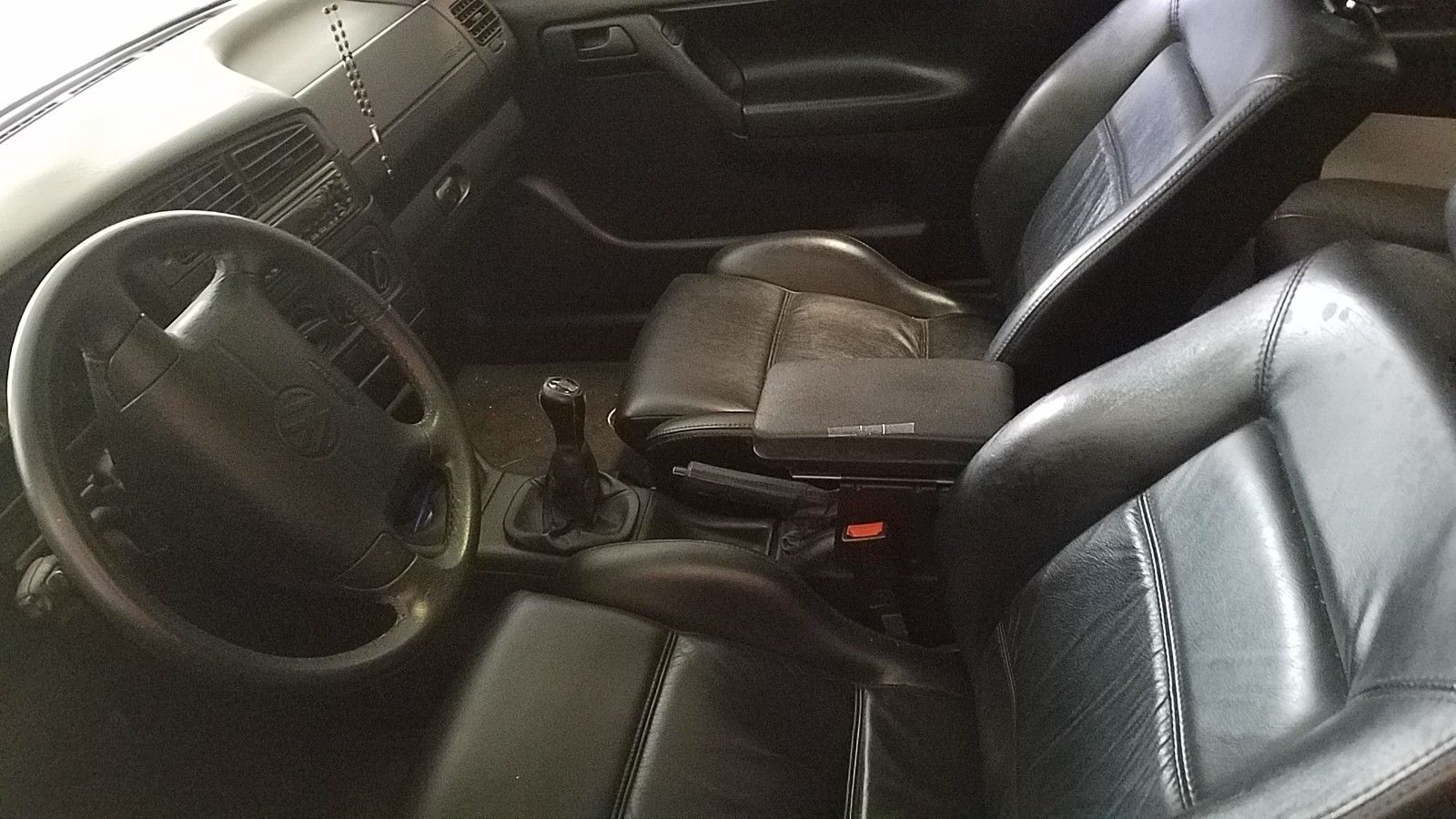 Please take a moment and read this entire posting including the Shipping and Payments terms before making any bid or offers. Thanks

Greetings,

Super Fun Car!

If you are looking for a 1 owner, adult owned, very clean, never damaged, VR6 GTI, look no further.

The GTI has a clean Carfax and is a true original owner car. Please note, in 1996, when the car was new and still on the lot, there was a minor scrape on the side of the front bumper. We demanded that whole bumper was replaced with an original VW bumper from another brand new white GTI. I just wanted to clarify that the Carfax shows a claim by the dealership when it was new in 1996. There was no collision, rather a claim for repairing the scrape when we brought it back for the bumper replacement with 350 miles. The car has never been in a collision of any type.

Clean and Clear 1 owner Florida title in hand. No rust.

The GTI is in good shape. 110k Original miles from new. Never hot rodded.

Unfortunately the car must be sold. All serious offers will be considered. I started the auction with a middle of the road Kelly Blue Book figure for private party.

There hasn't been any body damage from new. The paint still shines strong. The interior as shown is outstanding.

To the best of my knowledge, everything works as it should unless noted below. The tires are in reasonable shape. The sunroof and windows all work as the should. The engine runs very strong as you could imagine and the transmission shifts correctly. AC is blowing cold, no funny noises, etc.

The GTI has a nice sound system in it that will go with it.
Pictures show the amp and sub woofers.

The GTI was not on a charger while in storage so it may need a battery. So far it works just fine.

A piece of outside door trim (as shown in pictures) fell off while in the garage and will need to be addressed. Not sure why.
Simple fix.

Please review all the pictures and feel free to ask any questions you may have.

Now for the legal stuff…

Shipping and Payment Terms

USA Buyers only!
Regardless of what may be listed by default, payment in the form of Bank Wire, or Bank to Bank transfer only. Payment in full within 48 hours of auction close. No Exceptions.

Buyer to arrange all shipping. I will help with assisting your shipper however all cost for shipping is to be paid by the buyer. The car can sit for up to two weeks to arrange shipping. If you need more time, that can be discussed.

Car to be picked up in West Palm Beach, Fl with good truck access.

Zero 0 or very low feedback bidders and or accounts opened in the past 30 days must contact me before bidding or your bid will be cancelled.

If you have any issues with these terms, Please do us both a favor and look elsewhere. All of these terms are firm.

Thanks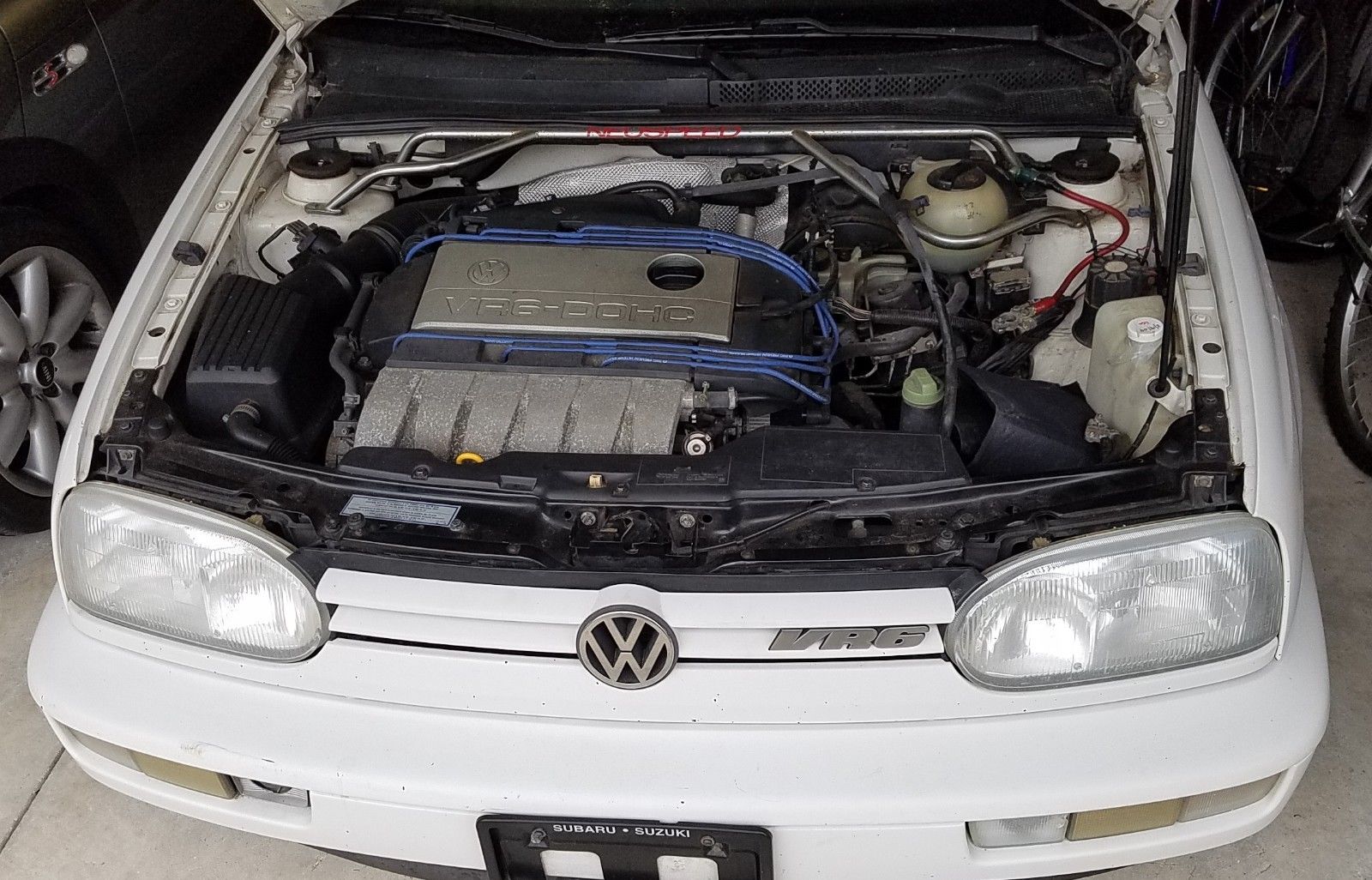 A single-owner GTI after 20 years? Yeah, I was pretty surprised too. There aren't too many that I've ever seen that fall into that category. Presented in Candy White over black leather, this example wears the Pininfarina-design wheels which are neat but a bit clunky in terms of look. The early BBS wheels and the later Speedlines always seem more in character with the model. The car has below-average mileage but looks like it's not used frequently in the photos (which aren't particularly descriptive). Though it's claimed to be all original as well, it looks to be lowered at the very least. The side impact strips have failed in typical fashion, but here's a case of the seller's claim of "an easy fix" and "not sure why" both being legit. Here's the kicker, though – and I'm not talking about the giant radio. The ask is $2,250. What more could you want at that price?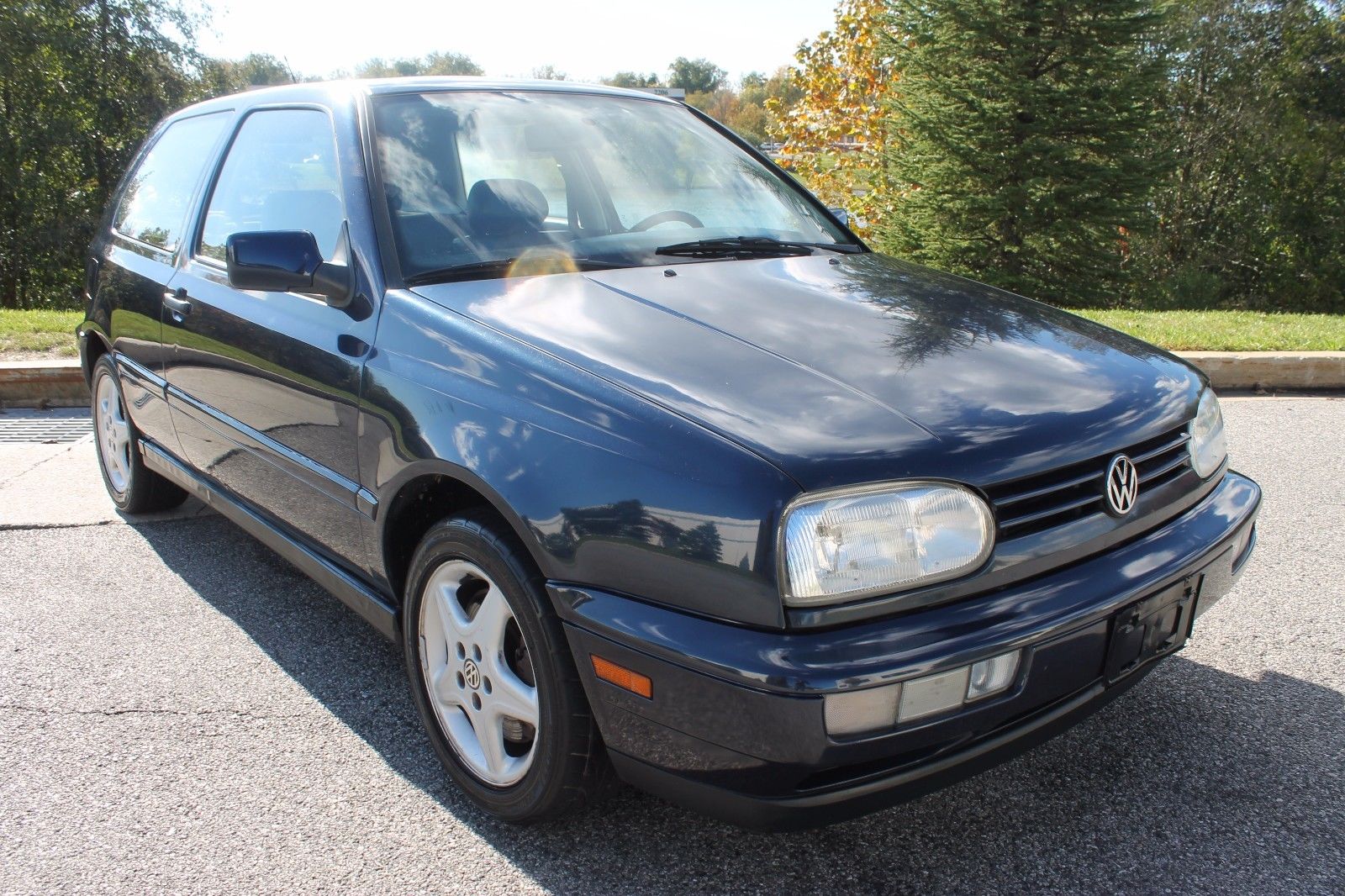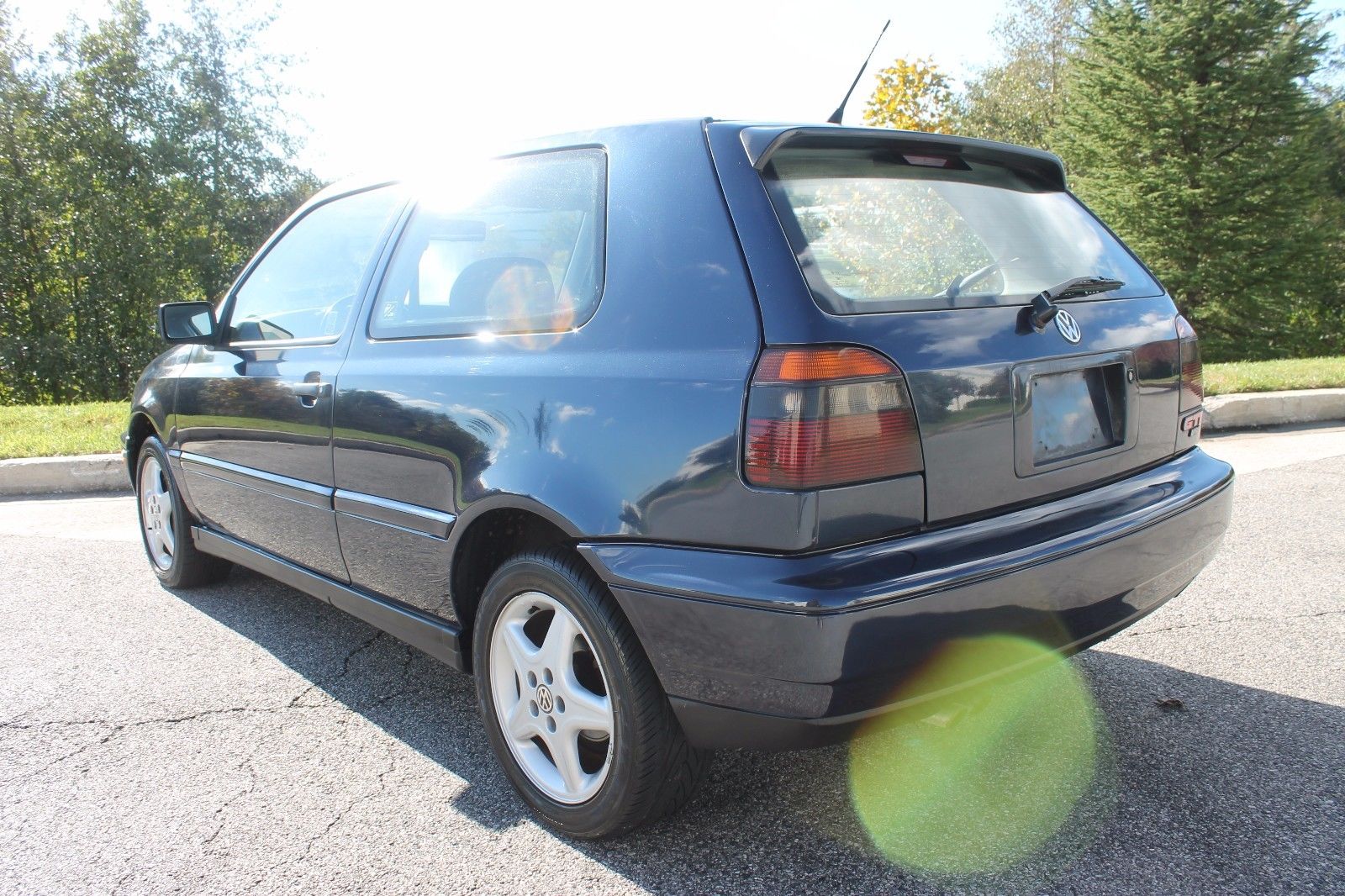 Year: 1997
Model: GTI VR6
Engine: 2.8 liter narrow-angle VR6
Transmission: 5-speed manual
Mileage: 83,778 mi
Price: No Reserve Auction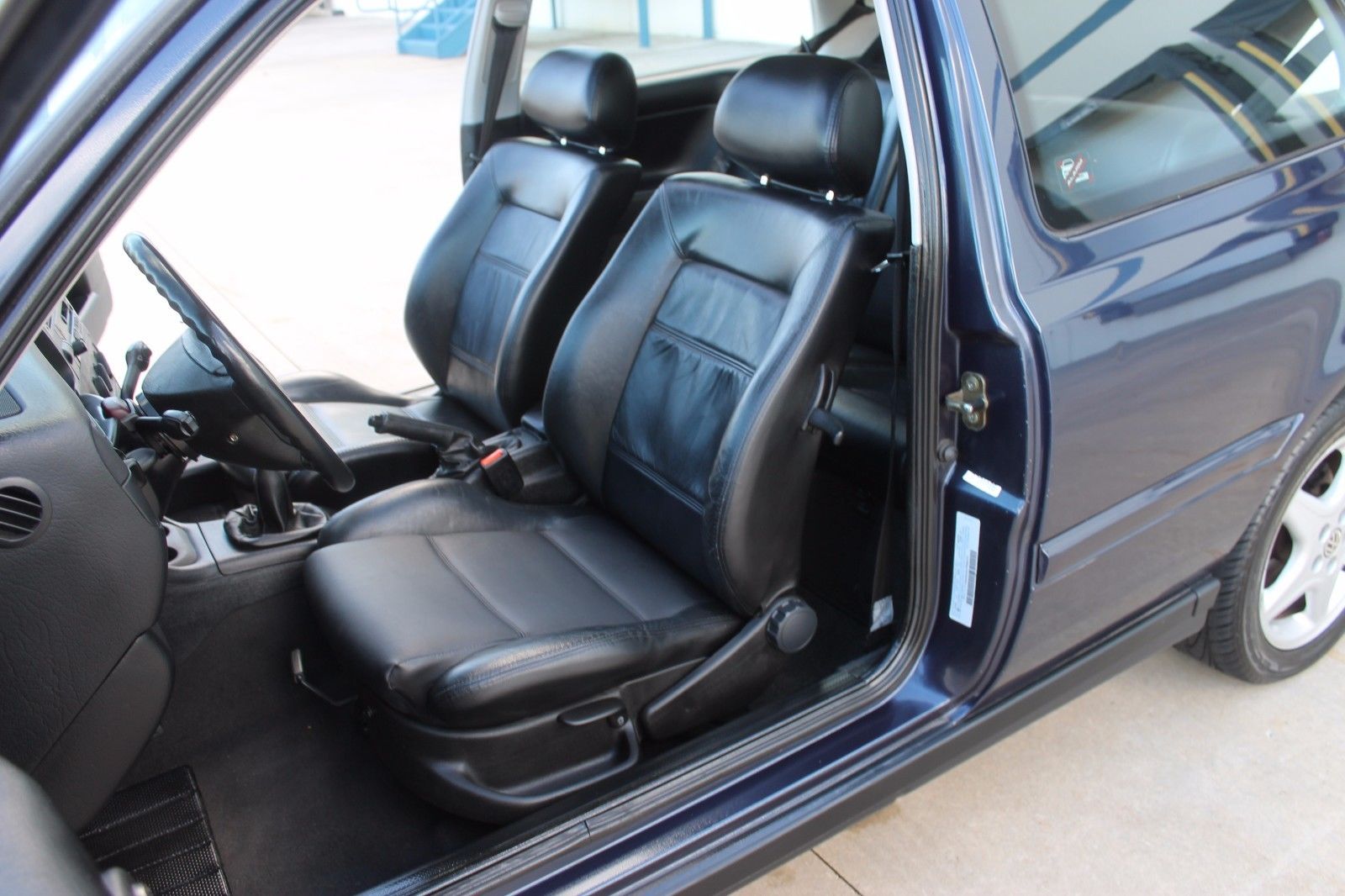 – NO RESERVE!!!!
– NO RESERVE!!!!

– 1997 VW Golf GTI VR6 coupe with only 83K original miles.
– 2.8L VR6 engine runs great with plenty of low end torque.
– Close ratio 5 speed manual transmission is precise and the clutch engages smoothly throughout all gears.
– Four wheel independent suspension is tight and rattle free.
– Brakes are quiet and smooth.
– No check engine lights.
– Cold ac.
– All power accessorizes are fully operational.
– Body and suspension have no rust issues.
– First owner did religious maintenance including water pump replacement at 71k miles
-100% Turn key. This is a really nice 20yo modern classic.

-There is a $199 dealer processing fee that allows us to run this car for NO RESERVE!!!
– Please let all the pictures load. This is a large auction. If you cant see the over 100 pictures, click refresh on your browser.
– If you have any questions, please give Joe a call at 443-617-0977.

We offer very cheap shipping options, all I need is your zipcode.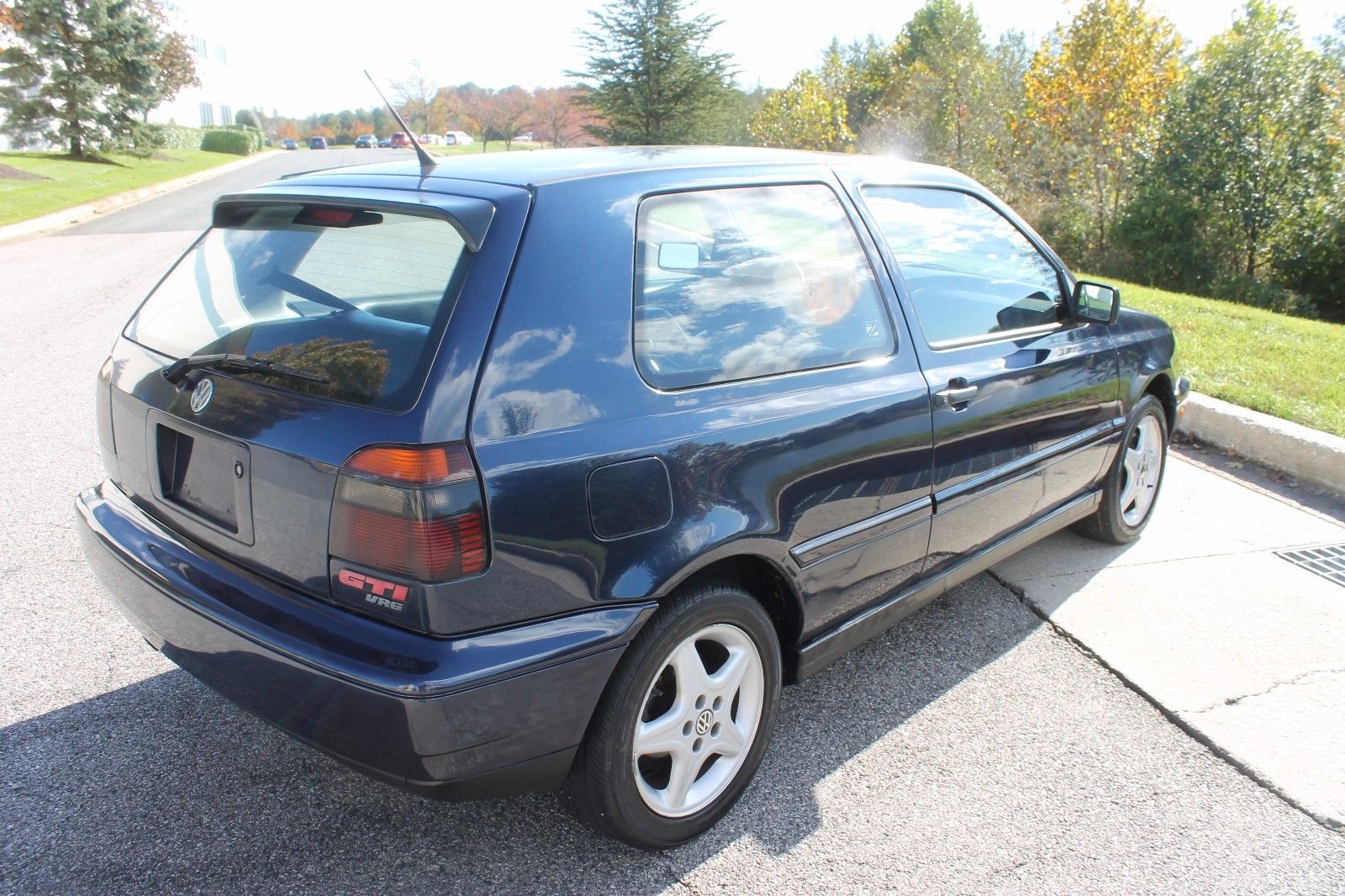 This Windsor Blue Metallic example kicks it up a notch with a more stock presentation (ride height and radio), more descriptive photos, and less miles. There's even some disclosed maintenance, though it does not appear to be recent. On top of that, the auction is a no reserve format, giving us a welcome bellwether of the market on these cars. The only real question I have looking at this example is that some of the paint in certain angles seems to not quite be right. It could be an off reflection or a digital image translation issue, but the car also could have had paintwork at some point. It's also missing its grill badge. But the rest looks very tidy indeed and bids have reacted, with 42 antes totally up $4,550 right now.
It will be interesting to see where this model ends. It will certainly eclipse the $4,500 Buy It Now the last VR6 I looked at was marketed for, but it should as it has only 50% of the miles. To me, the first example offers incredible bang for the buck even if there are problems that need sorting. The second will be a good indication of how the market values a clean and original example. Both should be viewed as very affordable and fun packages that are on the verge of vintage status.
-Carter