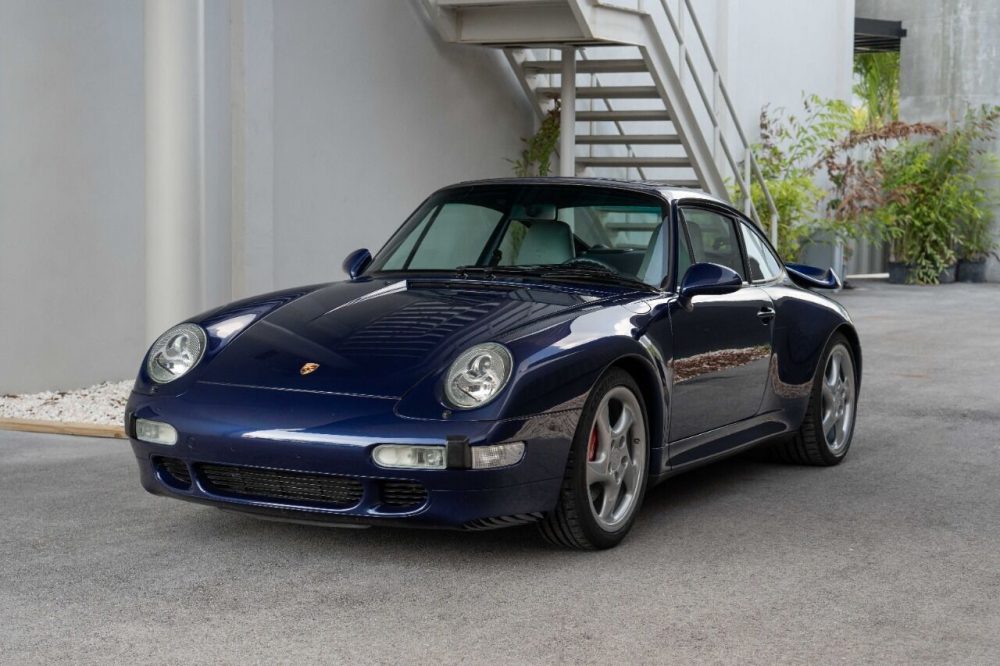 Sometimes I think about those very fortunate people, and probably deservingly so, that every few years would swap out their Porsche 911 Turbo for the newest model year and be happy. Going from a 930 to a 964 Turbo was probably nice, and then going to the 993 Turbo must have felt like heaven. So why would you question your friendly salesperson who only likes you because you spend lots of money with them when the new 996 Turbo showed up on lots and was promised to be the best 911 Turbo yet? I can imagine the disappointment, but then again those same people are probably driving a 992 Turbo S this very day. Not exactly a tragic story.
Still, the 993 Turbo is somehow beating father time and getting more and more desirable every year. What once was a really fun 911 Turbo under $100,000 is now two or three times that, and the really prime examples, like the one we have today, have some mind-blowing asks. How does Iris Blue Metallic with 10,000 miles sound?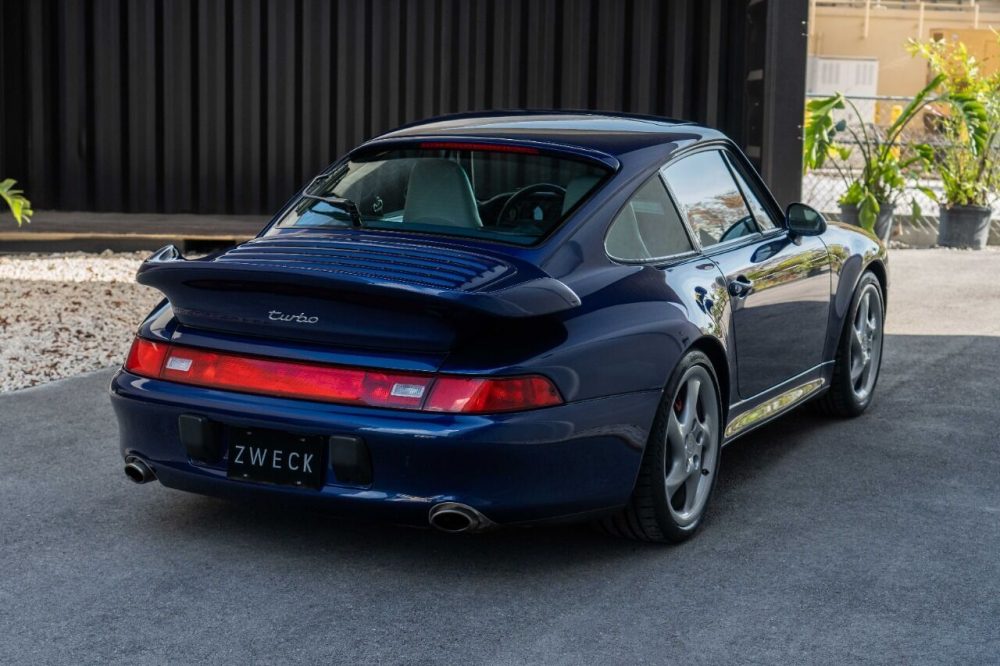 Year: 1996
Model: 911 Turbo
VIN: WP0AC2991TS375476
Engine: 3.6 liter twin-turbocharged flat-6
Transmission: 6-speed manual
Mileage: 10,127 mi
Location: Miami, Florida
Price: $315,997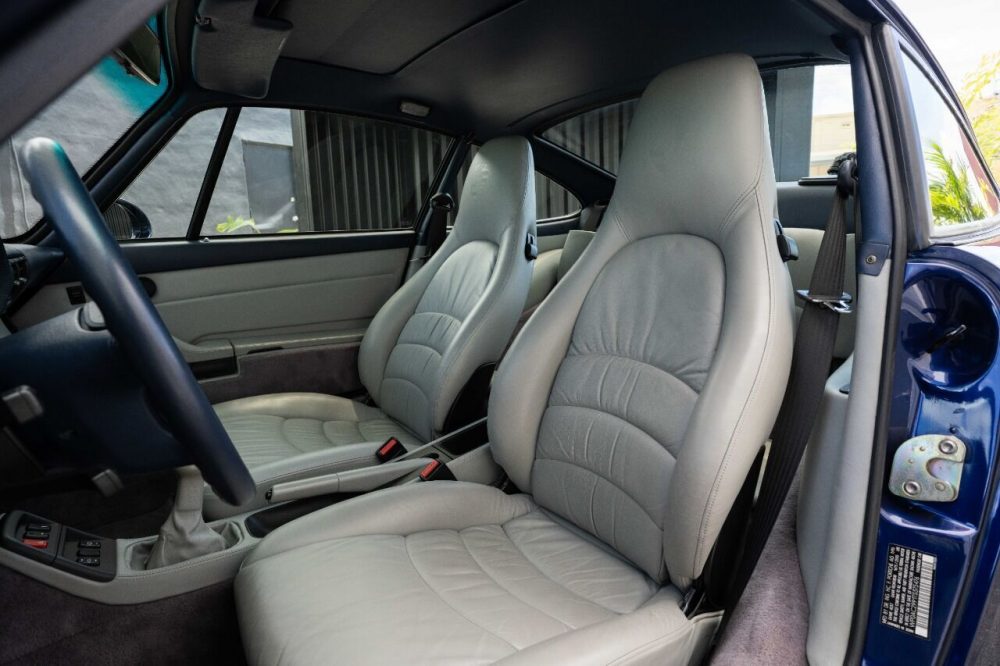 1996 911 Turbo – only 10 thousand miles. Zweck is pleased to offer this 993TT finished in the exceptional combination of Iris Blue Metallic with two-tone Grey and Midnight Blue leather. Timeless design and modern power output make the 993 Turbo an outstanding car to drive and admire, equally fit for a collection or daily use. This low-mileage example was built on July 17, 1995 and came equipped from factory with supple leather, Porsche crests on headrests, leather instrument carrier, deviated carpet stitching, CD changer and self dimming mirrors. The only modification from factory on this TT is a mildly upgraded exhaust. Please contact or 866-255-2603 for more information and photos. A full directory with high resolution images, the clean CARFAX report and paint meter readings is available upon request.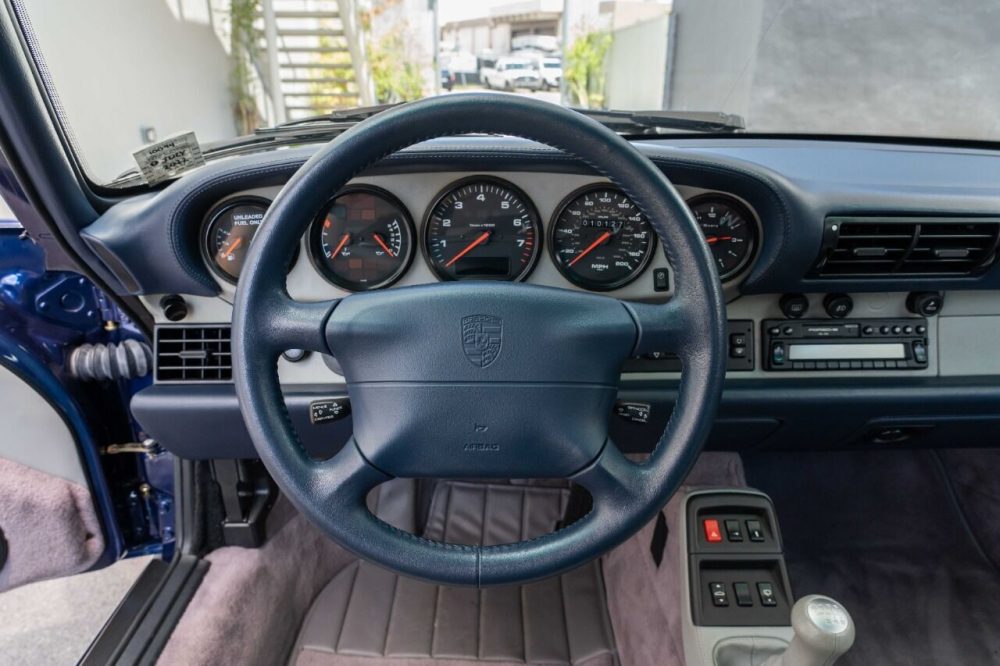 This is a really fun color combination wit Iris Blue over a Grey leather interior with Midnight Blue accents. I was expecting all black, but this was a wonderful change of pace. As mentioned, the 10,000 miles is the game changer on this one and the price sure screams that.
A $315,000 ask is a real monster price for a 993 Turbo that isn't an S. There was actually a time when you could actually buy a Turbo S for that price, but I think we are long gone from that now. Still, I think you really want a shot at a pristine one of these in a different color combo, you aren't going to be unhappy. It's only money, right?
– Andrew