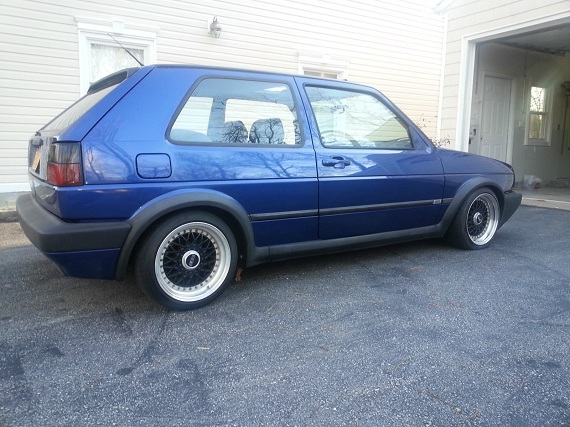 It's been a fantastic week on GCFSB for fans of the Golf. Paul started with a great Rallye Golf, then yesterday I tacked on a neat Golf Variant 2.9 VR6 Syncro and Golf Country. Well, we're not done yet, and today there's a neat 1989 GTi that has been updated externally and internally with some parts-shelf grab. Gone are the early bumpers, replaced by the 1990 up "big bumpers", along with a Euro Jetta front end. Additionally, there are Golf G60 flares fitted and some GTi 2.0 16V BBS RMs that have been widened. It's also got the great later Recaro Trophy seats to help you through the corners and a Corrado dash swap. If that wasn't enough, a desirable VR6 powerplant has been dropped in to make this ride more fun. Take a look!
Year: 1989
Model: GTi
Engine: 2.8 liter VR6
Transmission: 5-speed manual
Mileage: 74,000 mi
Price: Reserve Auction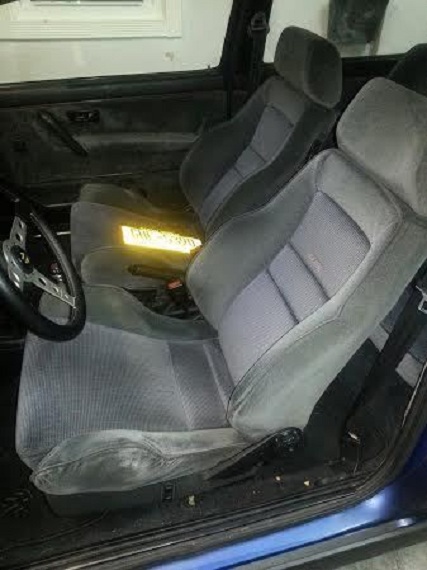 Top of engine redone
Car runs super strong
Car has no leaks and does not over heat
Car is being sold as is
I have brand new grill for car that fits round headlights
I have 5 inch and 7 inch round headlights
I also have the round headlights and stock tail lights

Things the car has:
Viper alarm system
262 Autotech Cams with C2 chip
2.9 clone intake manifold
Carbonio CAI
ECS tuning lightened pulley
Supersprint header
Autotech lightened flywheel
TT 2.5″ stainless exhaust with Borla
42-draft hi-flo cat

Bilstein coils
Eiback flat front trut bar
BBS RMs 15×8 all around
Neuspeed rear sway bar
VF engineering mounts

OEM Recaros
Carrado dash
Sparco steering wheel
Pioneer CD player
Diesel Geek Shifter
Plaid healiner
Power Windows

Euro Mk2 Jetta front end
G60 Fender flares
Bonrath single wiper
Euro smoke tail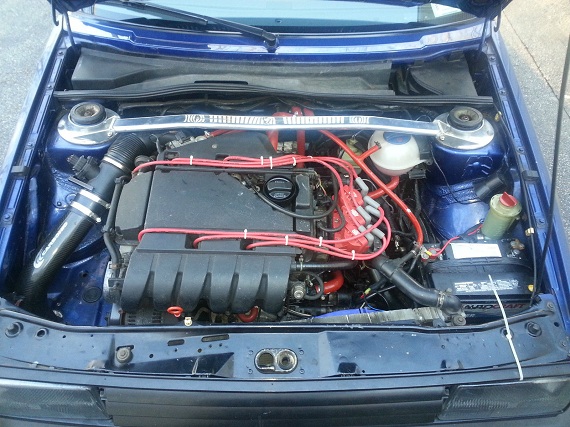 I'm not a fan of all the mods – I'd rather see either the quad-headlight grill installed (which is included, apparently) or Rallye Golf headlights here. I also think the BBSs are just a bit too mid and look a little out of place. The front bumper also needs paint on the lower section and the mirror on the driver's side appears to be missing. Otherwise, this car has a lot going for it; it looks clean, well setup by an enthusiast overall, and unlike most of other Golfs we've shown it's stateside. The bidding in below $5,000 as of this writing but the reserve is still on; I'd expect that reserve is probably set in the $7,000 to $8,000 range, and this is a lot of car for that kind of money if that's where it ends up.
-Carter