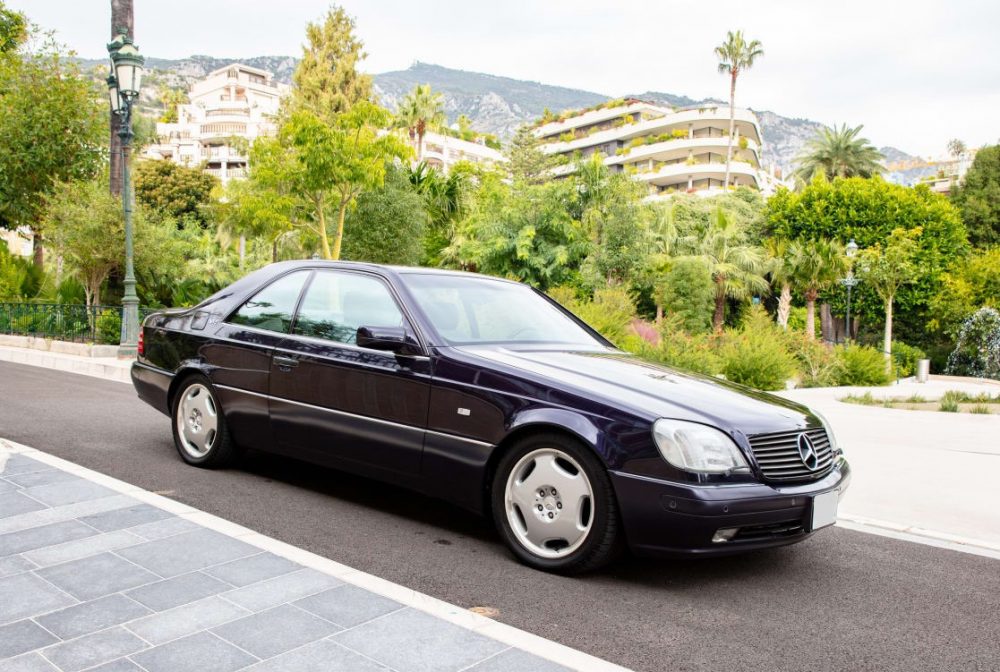 As the years go on, the W140 Mercedes-Benz coupe is looking more and more appealing to me. The European version, at least. I say that half joking, but it is true. Why? Some very small changes that seem to make all the difference to me. Slightly shorter bumpers and different 18″ wheels as we see here, along with amazing colors like Viola Metallic. As luck would have it, that is what we have with this 1997 CL600 for sale up in Stuttgart, Germany.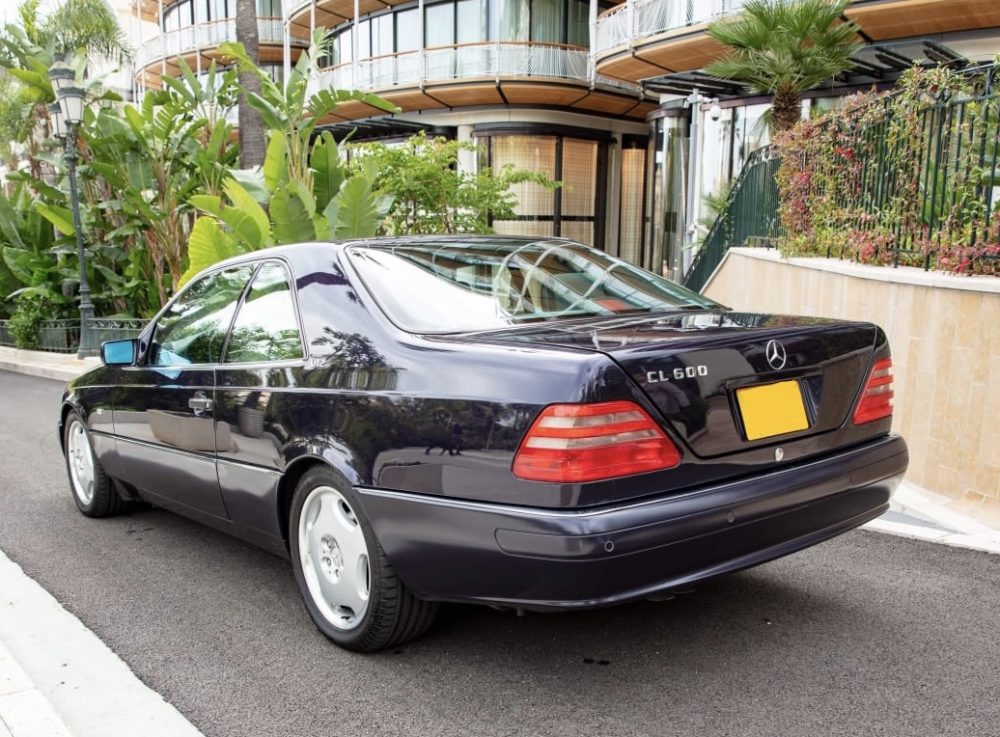 Year: 1997
VIN: N/A
Model: CL600
Engine: 6.0 liter V12
Transmission: 5-speed automatic
Mileage: 26,686 km (16,575 mi)
Location: Stuttgart, Germany
Price: Contact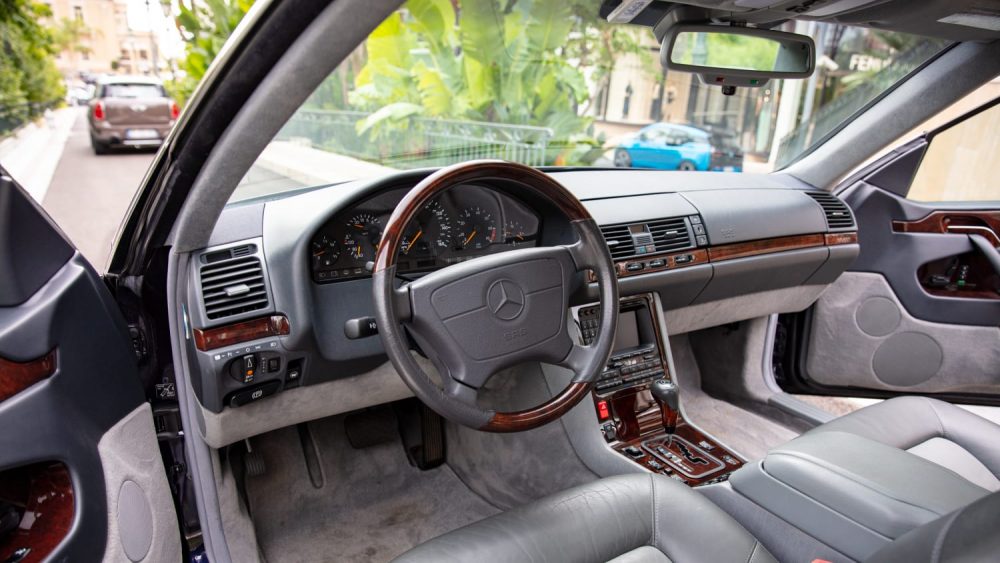 Year: 1997
Model: Mercedes-Benz CL600 Coupe
Colour: Violan Metallic
Trim: Leather exclusive in grey – V12 differentiation
Mileage: 1700
2 Owners
UK Registration

General
6.0 V12
Petrol
Automatic
2 Previous Owners
Full Mercedes Benz Service History

Description

The car presents beautifully throughout and would be perfect for the individual looking to fly under the radar with a touch of class.
The rarest of the Mercedes-Benz production cars for 1997 was the CL600. The grand touring coupé version of the luxurious S-Class, this was powered by the limited-production 12-cylinder engine, identified by the V-12 emblem on the door pillar. Delivered new to Japan, this example is finished in a stunning and seldom-seen color scheme of Violan metallic, a deep purple, over a two-tone gray leather interior with wood trim. The paintwork is showing in perfect condition, with the AMG wheels presently beautifully, having no marks or fading. The car has been extremely well looked after and stayed in pristine condition, along with keeping the car in dry storage. History: Car was purchased from Japan in 2015 by the pervious owner and subsequently exported to Switzerland, invoices on file show a service completed in March of 2016. The current owner purchased the car from RM Sotheby's auction in May 2019 and has gone to great lengths to keep it well maintained. The car presents beautifully throughout and would be perfect for the individual looking to fly under the radar with a touch of class.

Factory Options

031 UMSTELLUNG CNS AUF ICS (BR 140, JAPAN)
057 BR 140 / R 129 AEJ 96/2
214 ADAPTIVE DAMPING SYSTEM (ADS) WITH SELF-LEVELLING SUSPENSION
339U VIOLAN – METALLICLACK
340 BREMSLEUCHTE 3. ZUSAETZLICH
341 BLINKLEUCHTEN ZUSAETZLICH
350 Informations- Communikations-System (ICS)
404 FAHRERLEHNE ORTHOPAEDISCH LINKS
405 FAHRERLEHNE ORTHOPAEDISCH RECHTS
414 ELECTRIC TILT/SLIDE SUNROOF IN GLASS VERSION
498 Japan-Ausführung
524 LACK – KONSERVIERUNG
540 ELECTRIC BLIND FOR REAR WINDOW
558A LEDER EXCLUSIVE GRAU V12-DIFFERENZIERUNG
613 LEUCHTEINHEIT – ASYMETRISCH LINKSVERKEHR
668 VERPACKUNG FUER VERSANDFAHRZEUGE
807 AENDERUNGSJAHR
987 BATTERIE-TRENNSCHALTER FUER VERSCHIFFUNGSFZG.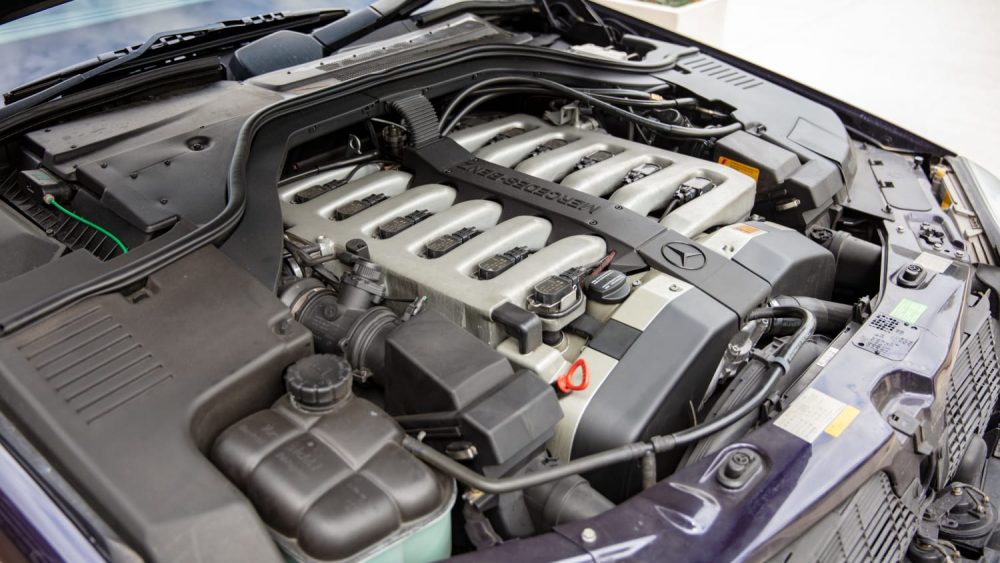 This might be the ultimate C140. It's got a V12, is Viola Metallic, and only has 16,000 miles. The selling dealer says this one is in Stuttgart, but looking at the background in the photos, that looks awfully tropical for Stuttgart. The only thing that I'm seeing that is a little odd is that someone put a MPH overlay on the speedometer that doesn't look very clean. This being a left-hand-drive Japan car explains that, but given the level of this car, it is a little disappointing.
No pricing on this one, but I'm willing to be this one will bring all the money. My guess is somewhere north of $30,000 given everything I quickly went over. The C140 isn't all the way there yet in terms of full blown collector car, but they are right on the cusp given what kind of prices R129 SL600s are selling for . Get these while you can.
– Andrew