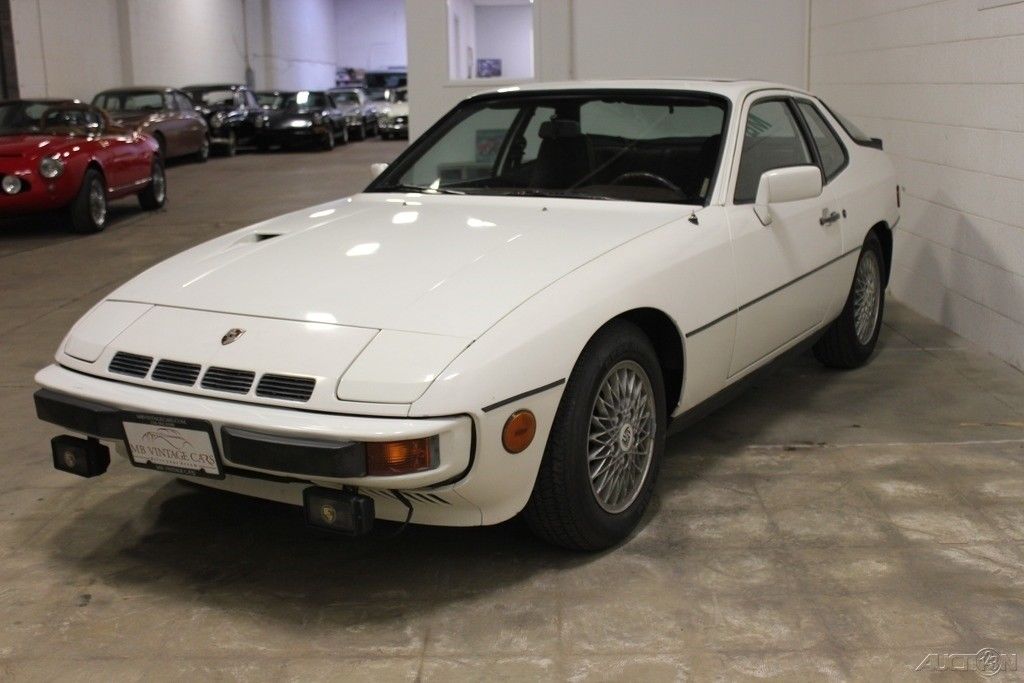 Recently I looked at the Porsche 924S. For $5,000, it was a ridiculous deal. A decent chunk of 924s appear in good shape from loving homes and that particular 924S looked no different. Lower miles and Euro bumpers only added to its appeal. But not all 924s are created alike. The early Turbo model has been on the rise in value as collectors have begun the hunt for the next deal. That means there's been speculation among asks on the 931, and prices are all over the market. In January I looked at a solid 1980 that sold for just over $4,000, while a later '82 I looked at last year sold at nearly triple that amount.
Today we get to see both ends of the spectrum from this duo of '81 and '82 931s. And there is more that is interesting beside just the asking prices: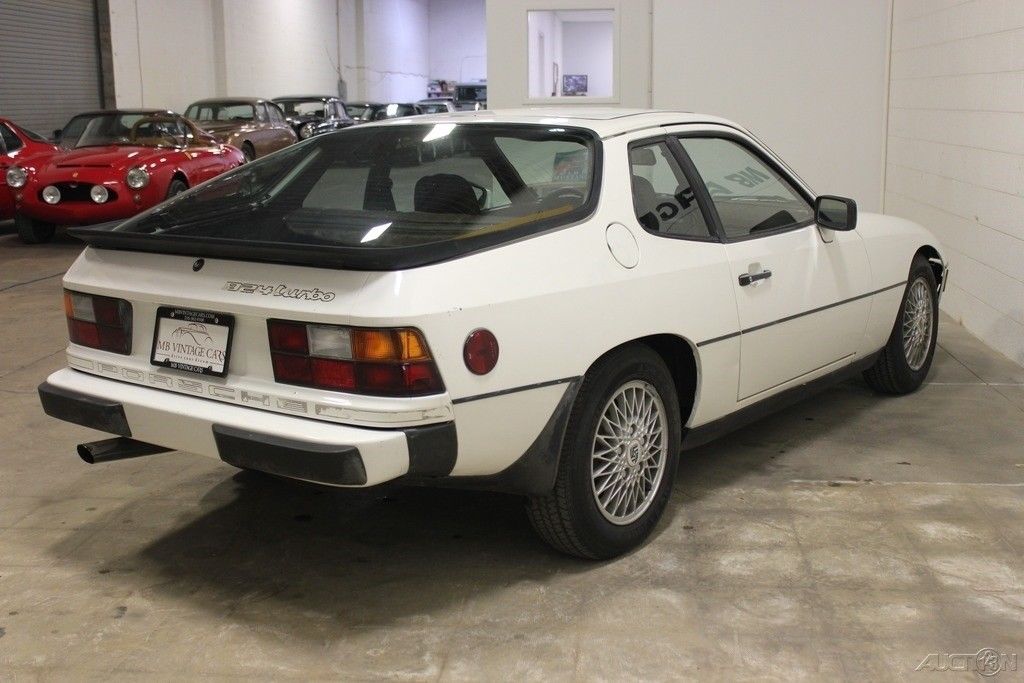 Year: 1981
Model: 924 Turbo
Engine: 2.0 liter turbocharged inline-4
Transmission: 5-speed manual
Mileage: 75,329 mi
Price: No Reserve Auction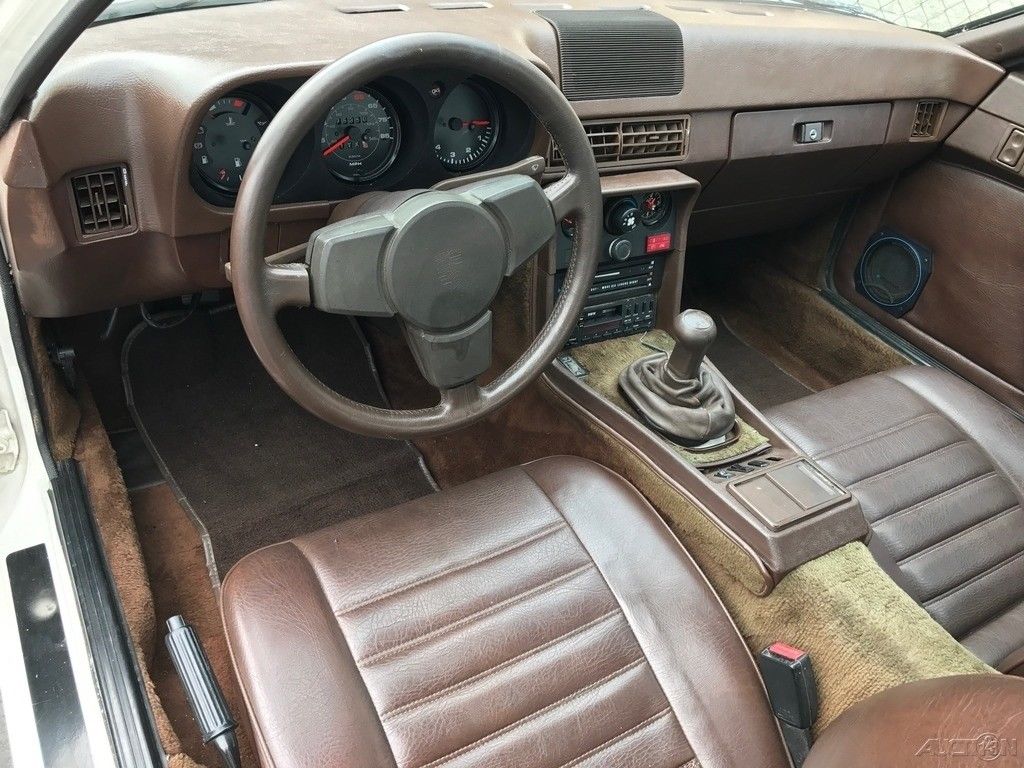 A 1981 Porsche 924 Turbo Sunroof Coupe. White with a brown interior. 75,000 original miles. A two owner car from new. An extremely nice and straight body. The paint is not perfect.

The original interior is usable as it is but is showing its age.

Mechanically the car runs and drives well now, the car sat 8-9 years indoor garage.

Comes with the original owner's manual, jack and spare tire. Needs tires.

An excellent original driver needing cosmetics.

Any questions welcome.

Please message or call Frank Sajjad at 2166452100.

(We can help to make arrangements for worldwide shipping.)

Shipping cost to Rotterdam or Felixstowe, UK is $1,500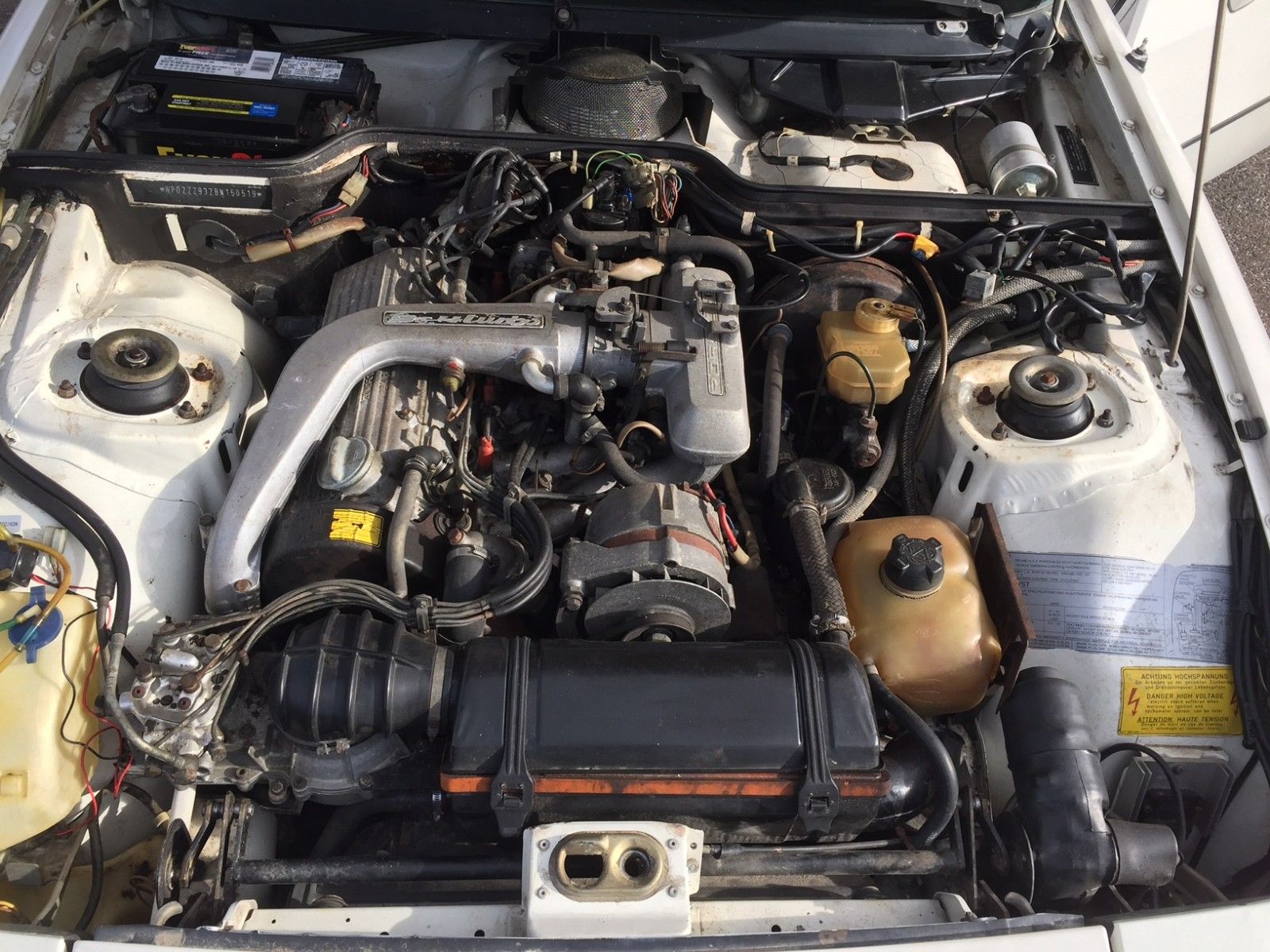 This one looks like a solid base to turn into a driver. It's not perfect, but then few are at this point. However, with a clean body and lower miles, this '81 looks like a very good starting point. It has the upgraded M471 brakes and wears the 5-bolt ATS alloys as most later 931s did. The all-brown interior dates the car, but is correct and generally looks good. For a modest investment in tires and perhaps a tune, you'll have a pretty nice 924 Turbo. The best part, though, is the no reserve asking auction, with this car currently sitting at only $3,000.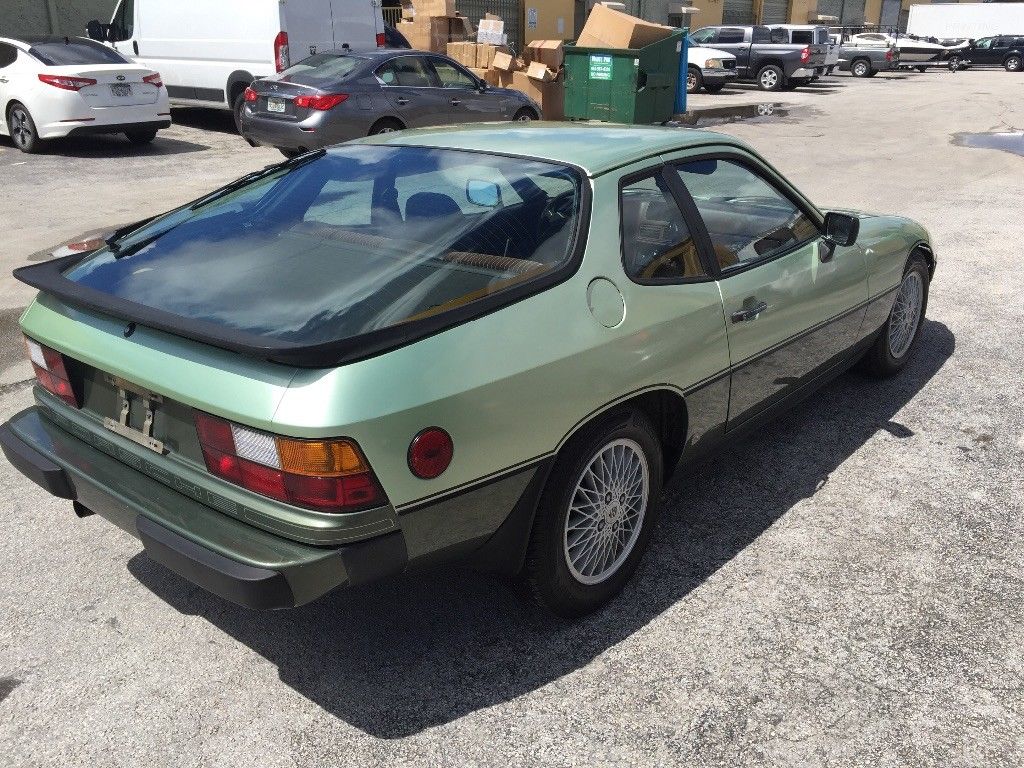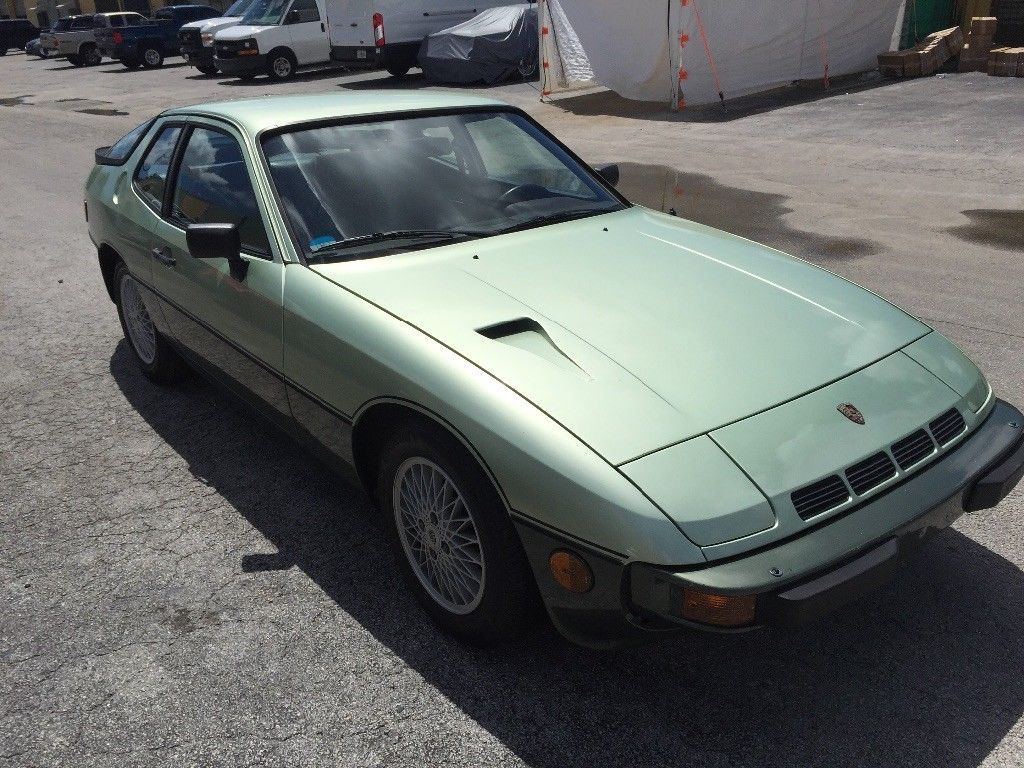 Year: 1982
Model: 924 Turbo
Engine: 2.0 liter turbocharged inline-4
Transmission: 5-speed manual
Mileage: 56,000 mi
Price: $18,000 Buy It Now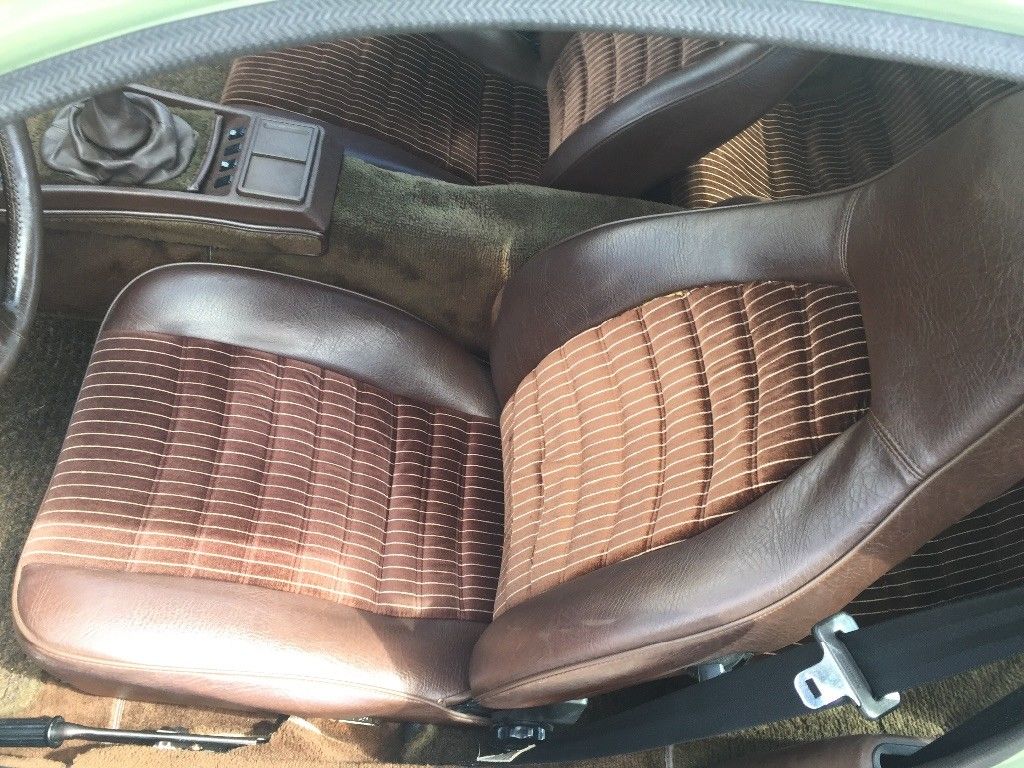 Here is a 924 Turbo with documented low mileage in almost time warp condition. One owner from new till few months ago when I purchased it.
The interior is literally perfect with excellent period style upholstery. The car also came with a new roll of spare carpet and a roll of spare upholstery from the factory as per owners request.
It has just been serviced again although it was done few months ago but hardly driven. It starts runs and rides perfectly. Everything works on it. No lights or warnings on dash. Tires are new.Wheels are in great condition. Glass is like new all round except for a tiny chip on left of windscreen.
The exterior is in amazing condition except for road rash on front bumper and a small paint imperfection on right fender. ( looks like other paint dripped on it). The underneath is as good as the top. Absolutely zero rust anywhere.
When I bought it it had a small Kerb dent on left side bottom valance and trim which I have repaired since (1250$).I almost gave them the go ahead to respray the bumper (250$)but I changed my mind for originality sake.
In retrospect,I probably should've done it.
It comes with full documentation and service folder from new as well as the original purchase invoice. The car was picked up in Stuttgart by the owner in 82.
If you are looking for one of these as a periodic driver and an appreciating asset,This is the one. It is not the normal cheap crap out there but there are Absolutely no disappointments here.
Any reasonable questions and reasonable offers welcome
NO timewasters! NO lowball offers!Im not desperate to sell.
Don't bid or try anything if you do not have the funds.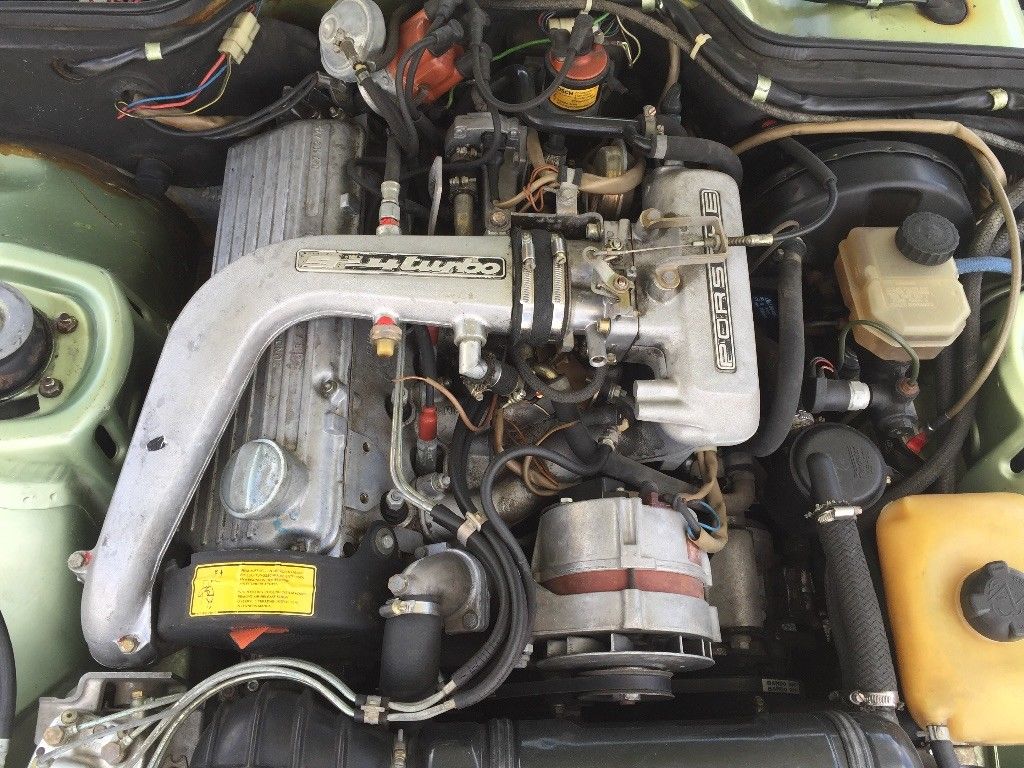 I've always been a big fan of the two-tone Turbos, and this one generally looks great. My particular favorite is this combination – Inari Silver Metallic with Onyx Metallic lower section. Here's where things get weird. First I noticed the 4×108 wheels rather than the 5×130. Most, if not all, post '81s have the 5×130 4 wheel disc setup. It's only 1980s that usually show the 4×108 wheels. Stranger still, Inari Silver wasn't a 1982 color. Between the two, I was also certain that this car wasn't the 1982 it is claimed to be. Further research found this – a 1980 Inari/Onyx with a dented front valance (claimed fixed on this "'82"). The listing references an eBay listing which has all the same information, including the extra fabric. It must be the same car, but the BaT listing and eBay listing's VIN match each other but not this "1982" listing. Even more strangely, this VIN listed on eBay – WP0AA0939CN150162 – does decode as a 924 Turbo but it's clearly not this car. A few more minutes searching finally yeilded where the VIN came from – the red '82 I wrote up last year. Though both listings claim original paint, the car is missing the rear "924 Turbo" decals.
Buyer beware? Clearly this is a case where the seller is misrepresenting the car and has produced a fake VIN. Long story short, this car sold fairly recently at $9,000, and that's probably in line with the market, not the $18,000 currently being asked. I like the Inari more than the Alpine White, but the spotty history of the listing plus the asking price, coupled with the 5-bolt on the correct '81 make it the choice of this duo.
-Carter