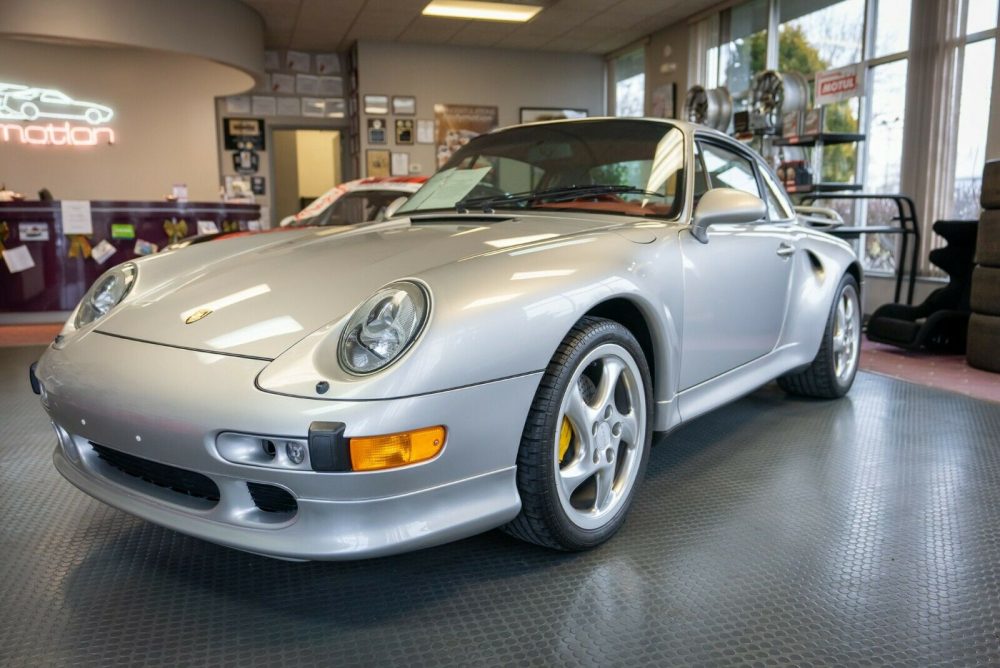 I'm all for wild interiors. Give them to me all. If it is between beige or turquoise, I'll take the turquoise any day of the week. Although the caveat here is that it has to make sense. I don't want any Ronald McDonald-looking interior or some creation from "Crazy Rick'z House of Leather" that the fourth owner decided to go with. Today's car, a very rare 1997 911 Turbo S, has one of those wild interiors. Although different, it misses wildly on one thing.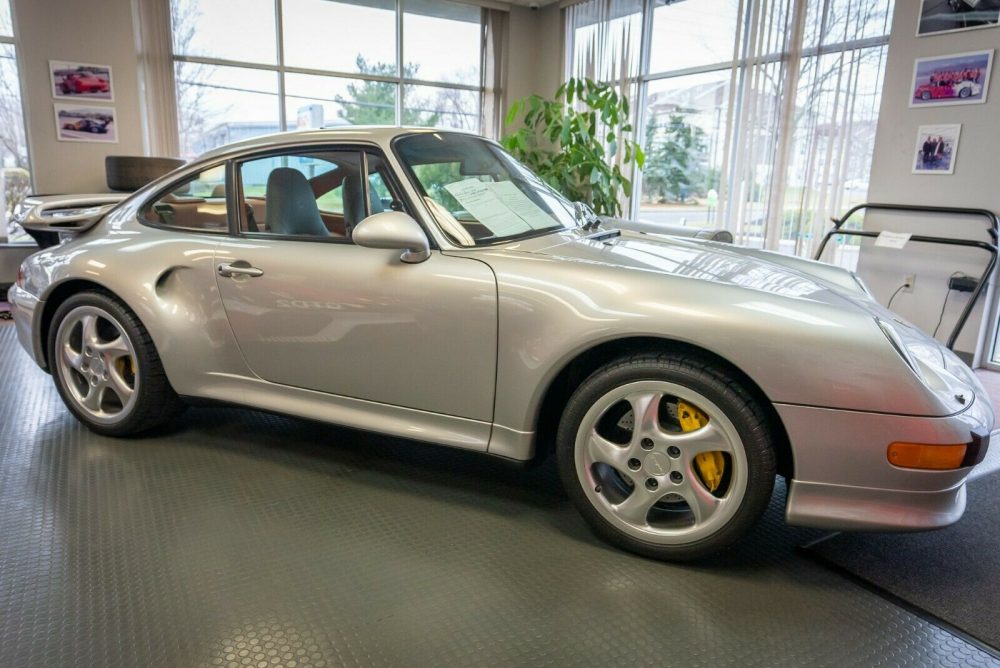 Year: 1997
Model: 911 Turbo S
VIN: WP0AC299XVS375866
Engine: 3.6 liter twin-turbocharged flat-6
Transmission: 6-speed manual
Mileage: 16,907 mi
Location: Asbury Park, New Jersey
Price: $599,000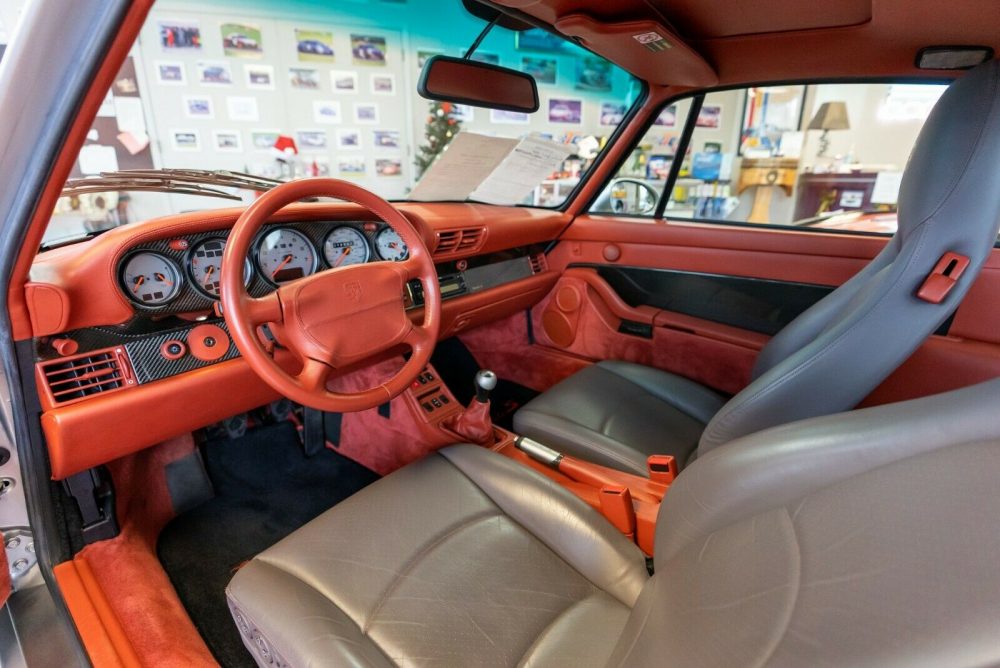 1997 PORSCHE TURBO "S" 6 SPEED

ONLY 16907 MILES!

VIN : WP0AC299XVS375866

1 of 176 EVER in the USA out of 345 Worldwide! When new, this Turbo S had a $154,972 MSRP. Finished in Arctic Silver with optional: Boxster Red Special Leather, Leather Tray Behind Parking Brake, Floor Mats w/PORSCHE, Leather Seats in Deviating Standard Color ( Grey ), Deviating Stitching in Standard Color ( Grey ), Deletion of Rear Window Wiper. This build makes it possibly one of one! This piece of Porsche history started it's life in the US on 05/28/1997 at the famed Holberts Porsche in Warrington PA. CarFax shows a second owner in 2006 at 14,800 miles and the current owner in 2010 at 16290 miles. In December of 2021 with 16,900 miles, the current local owner had it sent to us here at Bodymotion, Ocean NJ via flatbed. We performed an oil change, drained the fuel, flushed all lines and a brake fluid flush performed. A thorough inspection revealed there was nothing that needed attention! After a splash of fuel and firing it up and inspecting all as it ran, we then drove it to fill the tank. This Turbo S drives as it should and pulls strong and smooth! Again, nothing needed addressing after the drive and a post drive inspection.

When inside the cabin, the leather looks and smells new! As every knob, switch, vent, speaker cover is covered in that stunning Boxster Red Leather that shows no shrinkage, tears or cracks. What's not covered in leather is covered in Carbon Fiber and the Carbon Fiber is perfect, not discolored from heat that happens to so many cars of this era.

The exterior is equally as stunning! Paint meter readings are consistent with NO PAINT WORK! The front nose has a ¼ PPF that is slightly yellowed but looks nice with one small mark on it (it did it's job!) and a small chip found on a non covered part of the front trunk and a very small chip on the drivers side rear . Only other flaw would be the leading edge UNDER the front spoiler shows signs of a driveway scrape. We ( at Bodymotion ) were going to repair/repaint the lower part but decided best against it and to leave this in original condition. The flawless rims ( one small chip on the right rear ) are shod with Pirelli P Zero tires with date codes of 2011 & 2010.

The bottom side is just about show ready. Again, this is an original car and shows as such! Absolutely no disappointments with this piece of Porsche history!

We have both keys, original manuals, key codes, radio codes, lug nut lock socket, all tools with the spare tire & compressor and gloves, C O A & original window sticker. A cold start video is available, however, due to the weather turning snowy before we consigned it, we could not drive it on salt covered roads.

A great example of one of the rarest Porsche Turbo's ever produced!!

Offered at $599,999 with NO BUYERS PERCENTAGE FEES. A $250 Dealer Doc fee applies, we provide temp tag and facilitate all MV work and assist with shipping at the buyers expense .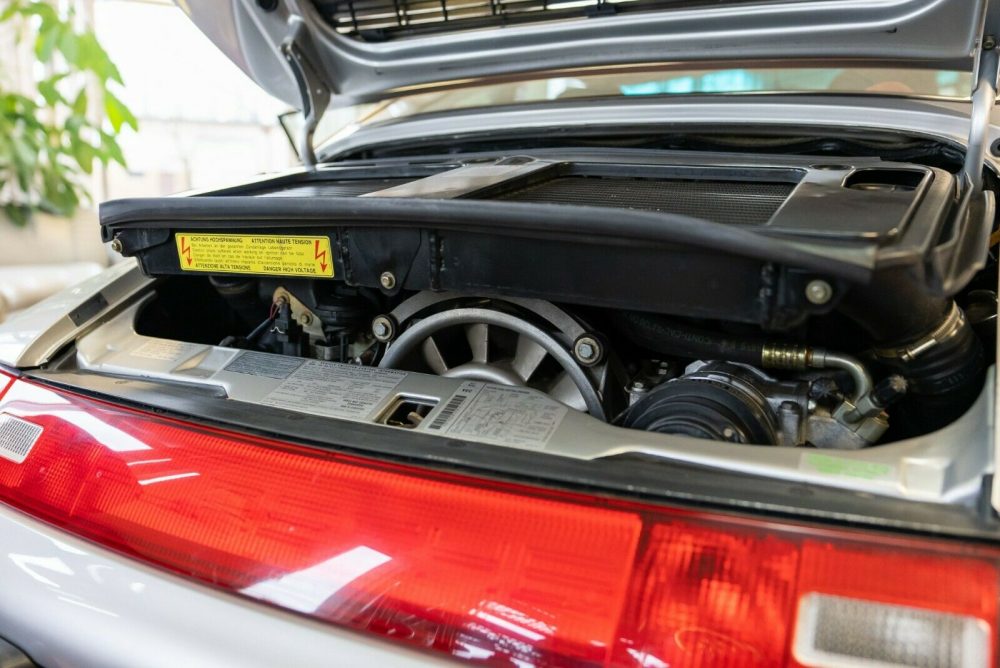 Ignoring this is an ultra-rare 993 Turbo S, I need to turn your attention to the interior. It starts out great with Boxster Red upholstery on everything, but then someone decided that regular gray seats would be the way to go. To me, this looks like someone removed the factory Boxster Red seats and just threw a pair of replacement seats in. Other than the rear seats, there are no other contrasting gray leather accents anywhere. I'm sure this was a custom order even though this was the Turbo S, but it just seems so odd to me.
As for the asking price of $600,000, it is what it is. We saw one a few weeks ago with twice the mileage sell for over $500,000, which is crazy to try to wrap your head around. Is this car worth the extra $100,000? With this interior, it's hard to see. I know there are only 176 of these in the US, but if you are a 993 Turbo S buyer you literally can afford to be picky on what you want. I'm sure if you throw up the bat signal that you have $500,000 to spend on one of these plenty of current owners will come running.
– Andrew