Warning!
This post is in our archives. Links in this post may have been updated to point to similar cars available to bid on eBay.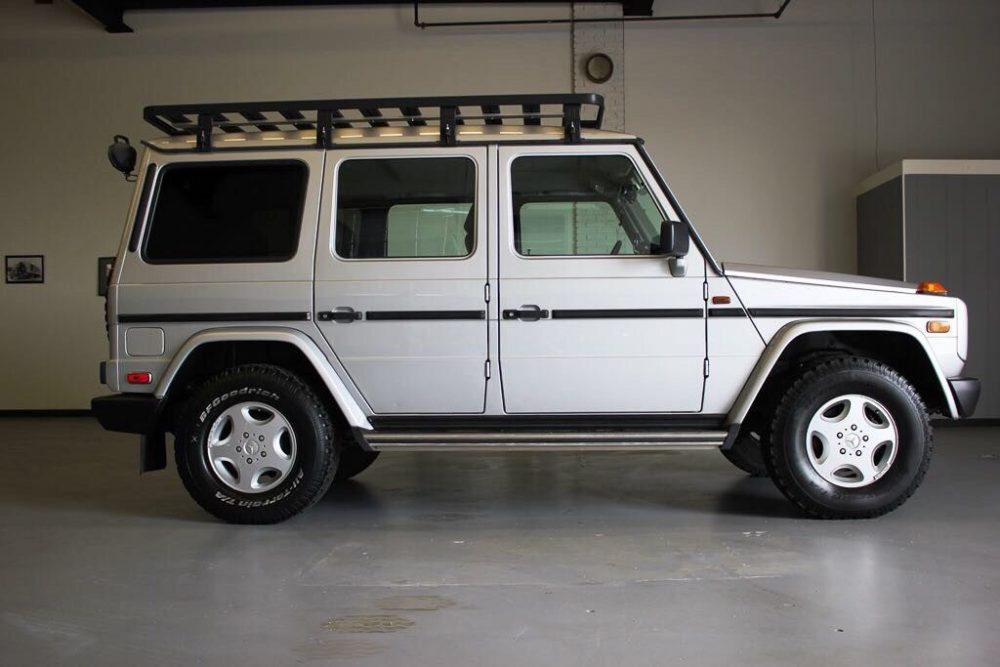 Whenever I see a Europa Mercedes-Benz G-Wagen pop up for sale, I always take time to really check it out. Personally, if you gave me the choice to buy and live with any G-Wagen out there, from military-spec W460s all the way up to W463 G65 AMGs, I'd probably pick a Europa truck. I think they are the perfect compromise between the spartan offerings and the outrageous luxury you can get from a G-Wagen. You get a G that still can be daily driven in total comfort with modern safety but without the crazy options that ultimately you fear of breaking and then driving you nuts. This 1998 G320 up for sale in New Jersey just might be the perfect G-Wagen but fair warning, something this good won't come cheap.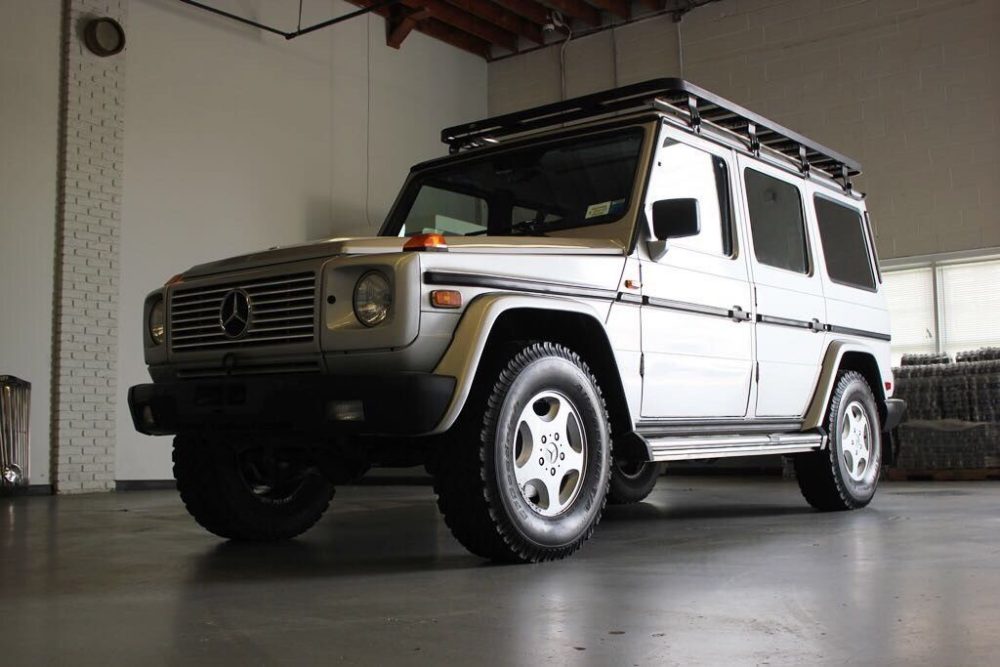 Year: 1998
Model: G320
Engine: 3.2 liter inline-6
Transmission: 4-speed automatic
Mileage: 147,200 mi
Price: $47,500 Buy It Now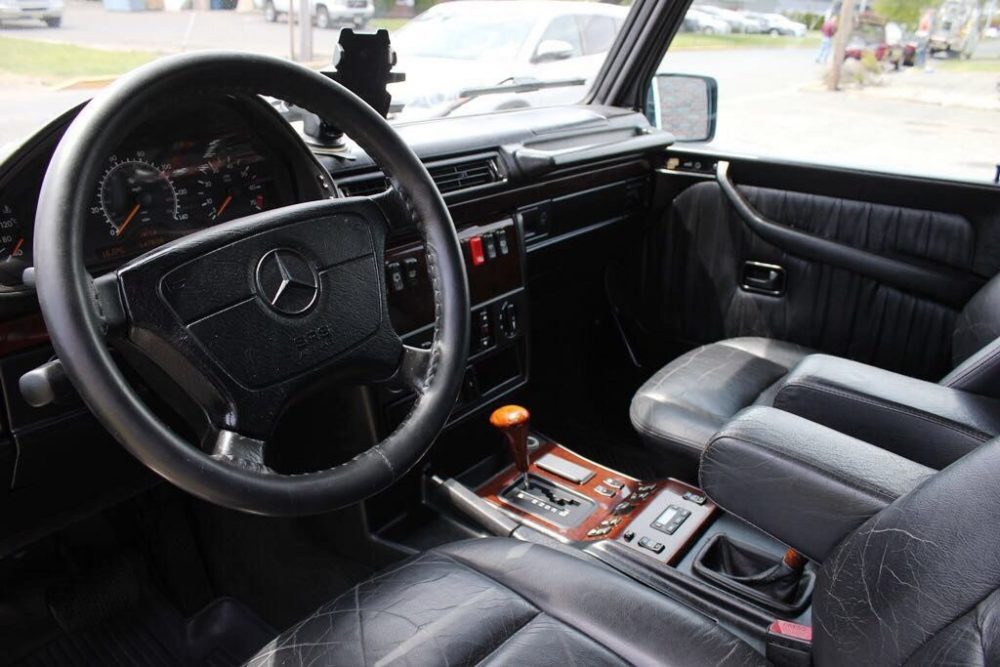 Rare Europa G320 G-Wagen. Fully federalized, 50 state legal G wagen. Not grey market but with US VIN as legally imported by Europa of NM in the 1990s.

My friend has owned this car for *16 years* as a daily driver in NY and it has been meticuously maintained and serviced by Wolfgangs in Tenafly NJ – the east coasts #1 G mechanic. They have extensive service records on the car. I am listing it for him here as I own three G's myself and have had over a dozen in my life (which wolfgangs has also taken good care of through the years) so I am just trying to do the right thing by him and the new owner. We have a great little community of G owners and this needs a new home.

This one boasts some interesting options such as a webasto heater in the engine bay, rear cargo door spot light, front runner roof rack, ect.

Anyone looking for a G wagen should know a few things. You could risk buying something used from overseas thats over 25y/o for DOT and overpaying for some military surplus wreck – or risk buying it from one of these newly popped up G resellers (who basically do the former) and throw on a bunch of bondo / paint / accessories and put tens of thousands of dollars on. I have a close friend here who is in the car business who purchased a truck from one of these G resellers and it was a disaster.

Regardless – most of the W460s are basically tractors, are loud, suck driving on the highway, the diesel ones smell, have few modern amenities, etc etc. Of course they are cool – but I wouldnt want to drive it every day. On the flip side you want to avoid buying the first year MB-USA G wagens (2002-2005) as these are riddled with electrical gremlins because MBUSA jammed C class electronics into it to prepare it for the US market – along with a bunch of un needed crap. Stay away from these.

If you want an actual daily driver thats reliable you want to buy a W463 Europa truck. These have none of the US electronic crap / command system / etc and are basically a military truck in disguise with luxury features. These are the real deal G wagens. They are awesome. The only detraction with a G320 vs. a G300/300GE and G500 (other Europa models) was a head gasket issues which was known to fail. That said – my friend had this repaired by wolfgang himself and has all of the receipts and has no issue since this was done years ago.

The truck was just completely gone through mechanically, had paint touch up work done, was detailed, etc. It is in indoor storage in NJ at the moment awaiting the sale.

Any questions txt is best. My cell is 732-784-7951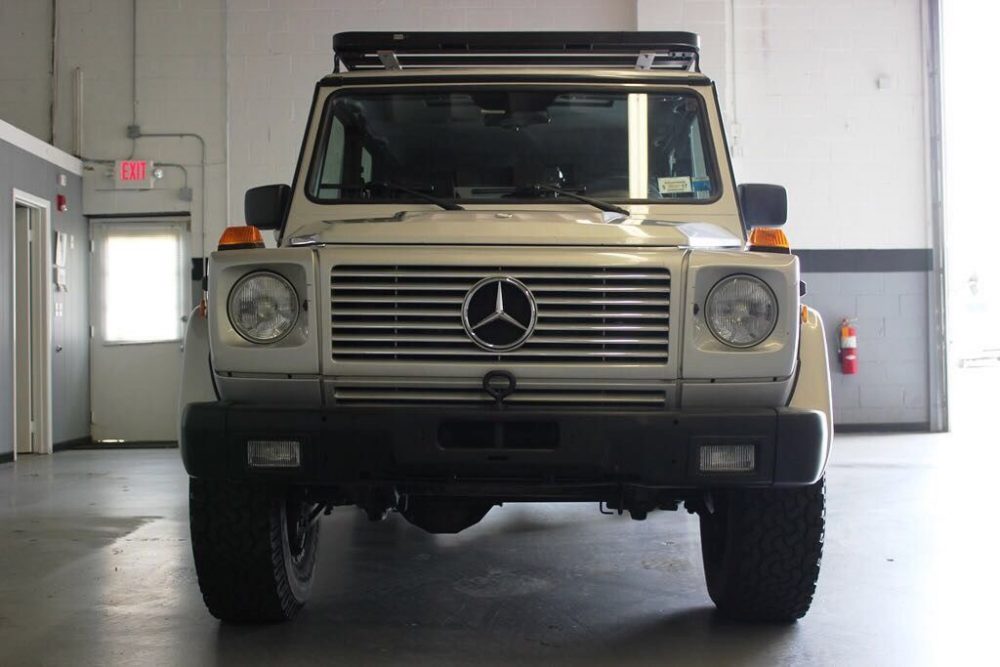 I really like this G320. It's an OBD2 truck with the legendary M104 inline-6 but without stuff like the Comand navigation screen and Smart Keys that cost a fortune to replace if something goes with them or the EIS. The conservative wheels with fat BFGoodrich A/T tires don't put off any kind of showy vibe and the roof rack with rear spotlight are nice touches as added accessories. Inside, you still get the electronic gauge cluster but without the mentioned electronic ignition could leave you stranded without warning. (Ask me how I know.) You also get a manual climate control setup and manual differential lockers if you are into serious off-roading. This specific truck was maintained by Wolfgang's in New Jersey which is one of the top G-Wagen service facilities in the US so you can probably assume this truck has been looked after quite well. Add in no signs of rust and I think I can safely call this one a real winner.
I think the price of $47,500 is definitely up there in terms of asking price for Europa Gs, but I understand why. Europa Gs are in a class of their own from the 2002 and on W463s and all the other 25 year-old Gs that have been imported from all over the world so it is tough to do straight comparisons. You might only see a G320 come up for sale every few years and it usually doesn't last long when they do. Usually you don't wonder in G ownership on a whim so when someone is looking for a specific truck, they usually get it and will pay for. I think this will probably be the case here and I don't blame the seller nor the person who lays down the very big pile of cash to take this G home. I know if I was in any kind of position to drop a bunch of money on a G-Wagen, this one would be near the top.
– Andrew