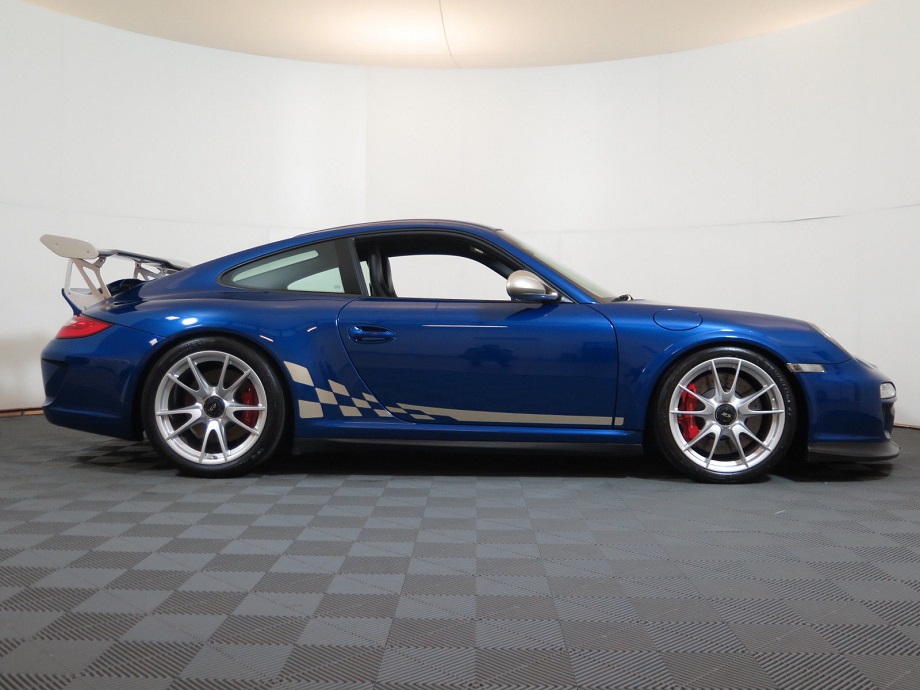 Driving home yesterday I passed a BMW M2 that was stunning. It wasn't the model itself that caught my eye, but the color. While I'm not as well versed in BMW colors as Porsche, I believe it was Long Beach Blue Metallic. For those like me who are more familiar with Porsche colors, it reminded me a bit of Minerva Blue. If you're in the market I highly recommend checking it out.
This post isn't about a BMW though. That BMW reminded me how much I love blue as an exterior color. It had such depth to it and brightness and the way the color shifted as we drove by really was something. I could have spent a lot more time looking, but that probably would have annoyed the people behind me. (Interestingly, coming the other way was a bright blue, non-metallic, Volvo C30. It was nice as well, but not nearly as pretty as the BMW.) I post a wide variety of Porsche colors and I really do like a lot of them, but as a whole I think blue might just be the best.
This seemed a good time to post this car, which I'd seen a couple weeks back and hadn't gotten around to: here we have an Aqua Blue Metallic 2011 Porsche 911 GT3 RS, located in Miami, with 12,811 miles on it. I'll say from the start that I don't think this blue is quite as good as Long Beach Blue, but it's still quite attractive and among the GT3 RS it's quite rare. I can't recall coming across another one.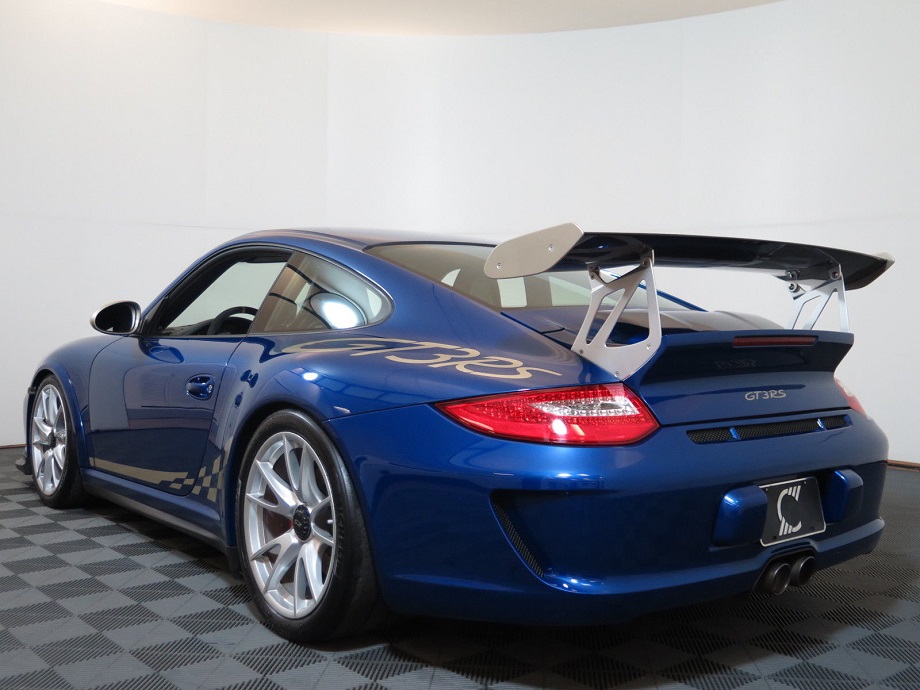 Year: 2011
Model: 911 GT3 RS
Engine: 3.8 liter flat-6
Transmission: 6-speed manual
Mileage: 12,811 mi
Price: $169,900 Buy It Now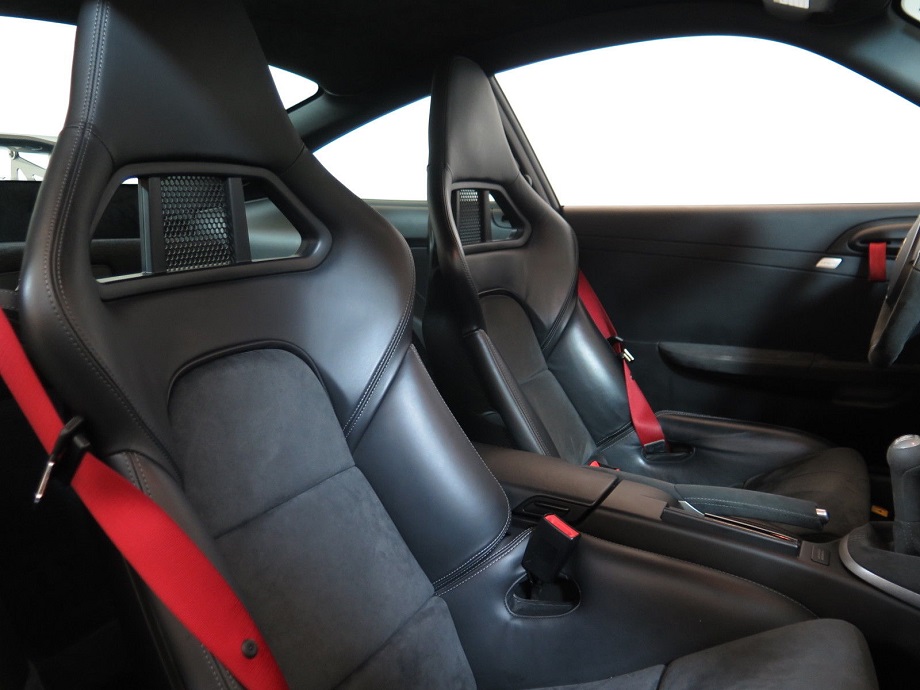 *2011 Porsche 911 GT3 RS. Aqua Blue/Black Interior. *

Water-cooled, rear-mounted, horizontallyopposed "Boxer" six-cylinder

Engine block and cylinder heads formed in aluminum

Four overhead camshafts, four valves per cylinder, variable intake and exhaust valve timing (VarioCam), hydraulic valve play compensation on intake and exhaust

Sport Bucket seats

Standard 19″ GT3 Wheel with center lock

Gold Contrasting Color

Lightweight Headlights

Carfax Available. Call 305-476-3050 Or Email wpena@thecollection.com To Speak with CPO Sales Manager William Pena for More Information. The Collection Is Not Responsible For Typographical Errors.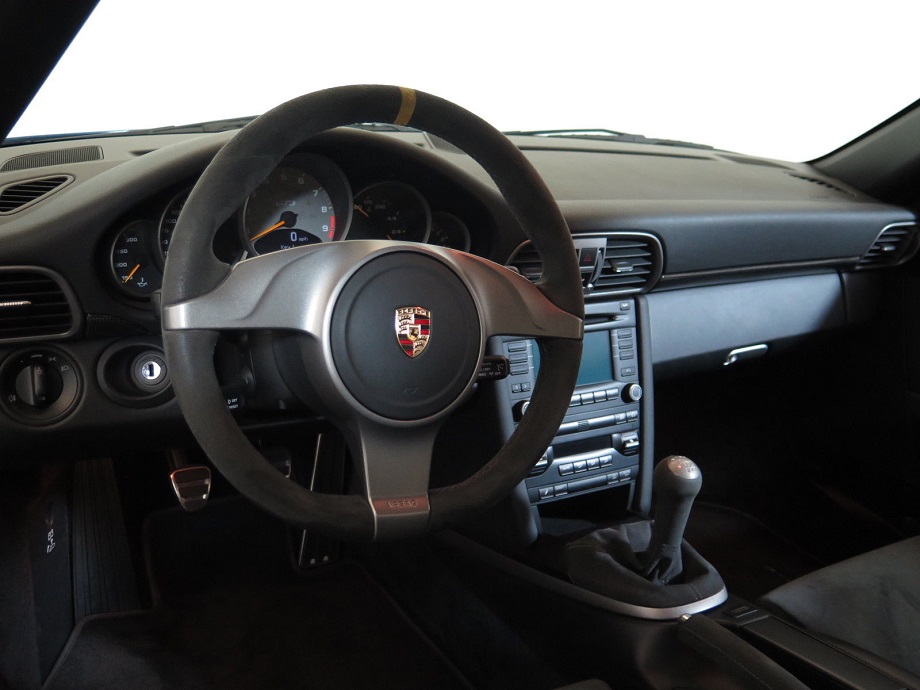 I'm not exactly sure why this color would be so rare on the GT3 RS. As far as I know it was a standard color at the time and not paint to sample. Perhaps it only was standard on the regular 997 and not the GT3 RS itself? I don't know, but the result is the same and as I noted above I can't recall coming across another one. Aqua Blue is an attractive color and the various accents of the side decals, mirrors, wheels and endplates provide nice contrast. The seller states Gold contrasts, but I'm not really seeing that. It looks more like Satin or Aluminum, though perhaps the lighting is throwing the colors off. Otherwise, this is a fairly standard GT3 RS. It has the standard brakes and is equipped with full bucket seats. Overall, the condition looks very good and as we'd expect with fewer than 13K miles.
For the most part, the uniqueness of this GT3 RS comes down to the exterior color rather than any selected options. That's ok and quite frankly it was that exterior color that drew me to it in the first place. A model like the GT3 RS begs for a head-turning color and while this one won't grab you the way some of the jelly bean colors might it does provide a nice balance between brightness and sophistication. That's what I think blue is able to do better than most other colors and probably why I like it so much. Here is no exception.
-Rob