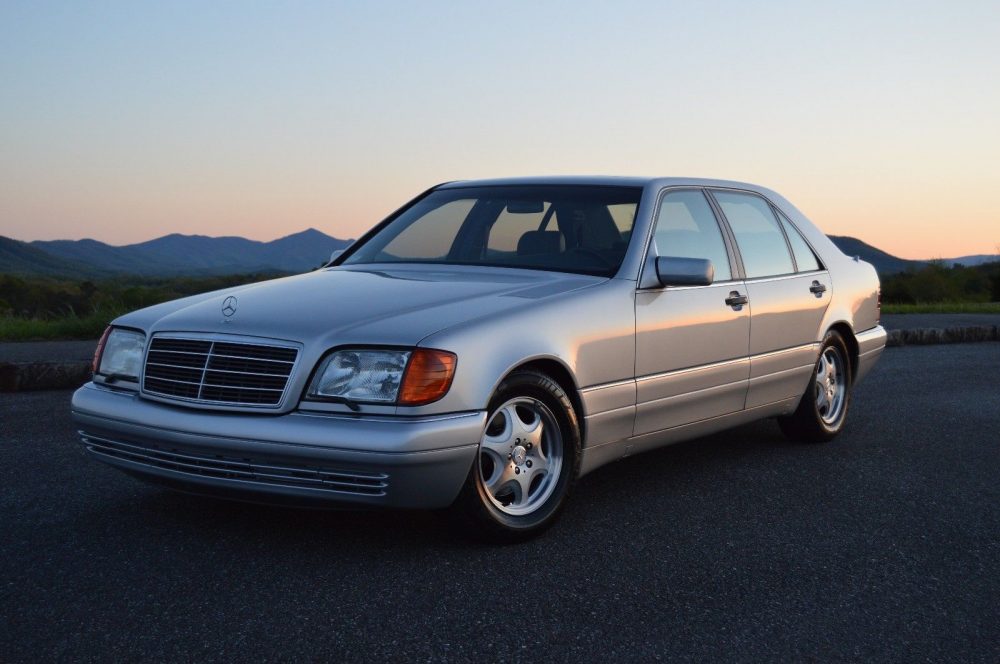 The W126 and W140 Mercedes-Benz 420SEL/400SEL/S420 cars have always been lost in the crowd a little bit thanks to big brother 560SEL/500SEL/S500 and even bigger brother 600SEL/S600. There is nothing really wrong with these cars and in the W140s case, the S420 uses the same M119 engine as the five-liter S500. When new, you saved about $13,000 when you selected the S420 over the S500 and in exchange you gave up about 50 horsepower and gained a whopping one mile gallon in fuel economy on the highway. Today, none of this really matters because any car without 500 horsepower might as well not even show up and 22 miles per gallon is considered poor fuel economy. Such is life.
Today, I wanted to look at one of these forgotten S420s and this example in Virginia is one of the better ones I've seen over the years. This 1999 checks in with a little over 120,000 with no real issues or anything to be concerned about. The price? Actually pretty reasonable.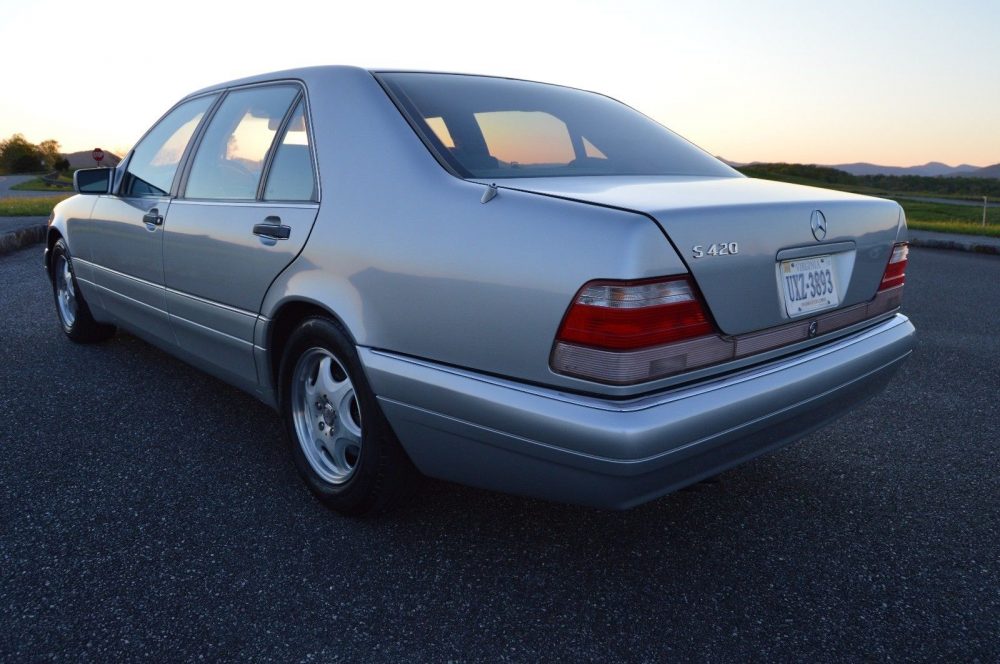 Year: 1999
Model: S420
Engine: 4.2 liter V8
Transmission: 5-speed automatic
Mileage: 120,400 mi
Price: $7,500 Buy It Now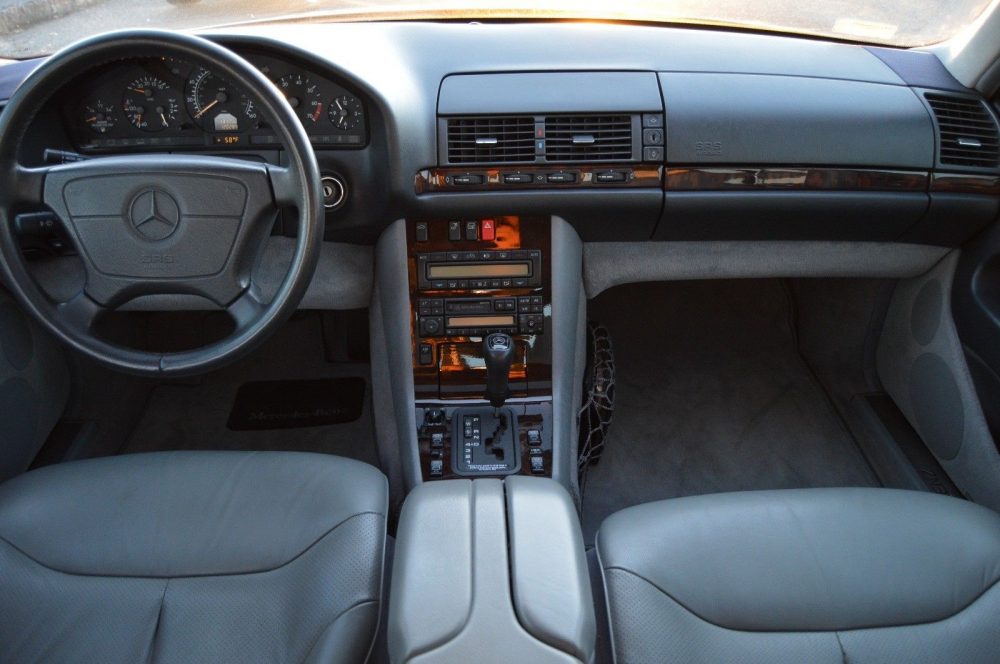 For sale is this 1999 S420 long wheel base version. The car is in excellent shape all around with no dents or scratches. The bumpers are still shiny and blemish free which is a rarity for these cars now. This is the last year model for the legendary W140 S class which was built to the highest quality. The woodgrain is in perfect condition with no cracking or discoloring and the leather seats are in excellent condition as well. The engine is very strong and runs flawlessly. The transmission shift extremely smooth and without hesitation. This car has been very well maintained and it is clear upon examination and driving the car that this is not just another S class. All electronics work on the car as they should. The only thing that will need attention is the sunroof panel headliner which has begun to come loose. The headliner aside from the sunroof panel is in excellent condition. Thank you for looking!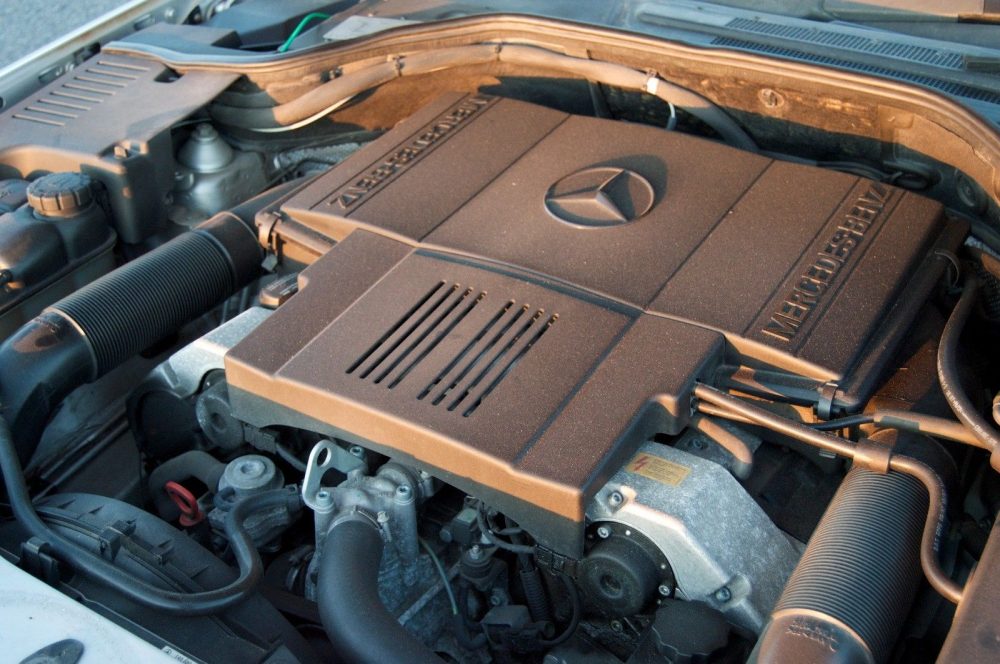 This is what you what when looking for a W140 to buy. No dents or dings, no ripped up interior and comes from someone who appreciates these cars. I trust that there are no issues or stories with this car since this owner has a fair share of Mercedes from this era that he rotates as his daily driver then moves on to the next one. I actually even featured a S500 Grand Edition he was selling in November of last year.
I think $7,500 is a more than fair price for this example. The W140 has it's fair share of fans, but those fans usually already have a W140 because prices have never been cheaper on them right now. If you are a person who just wants a W140 to drive and could care less if it is a 420 or 500, I don't see how you could go wrong with this example. I'd feel way better about buying this car from someone you know took care of it than one of the corner lot you know nothing about.
– Andrew