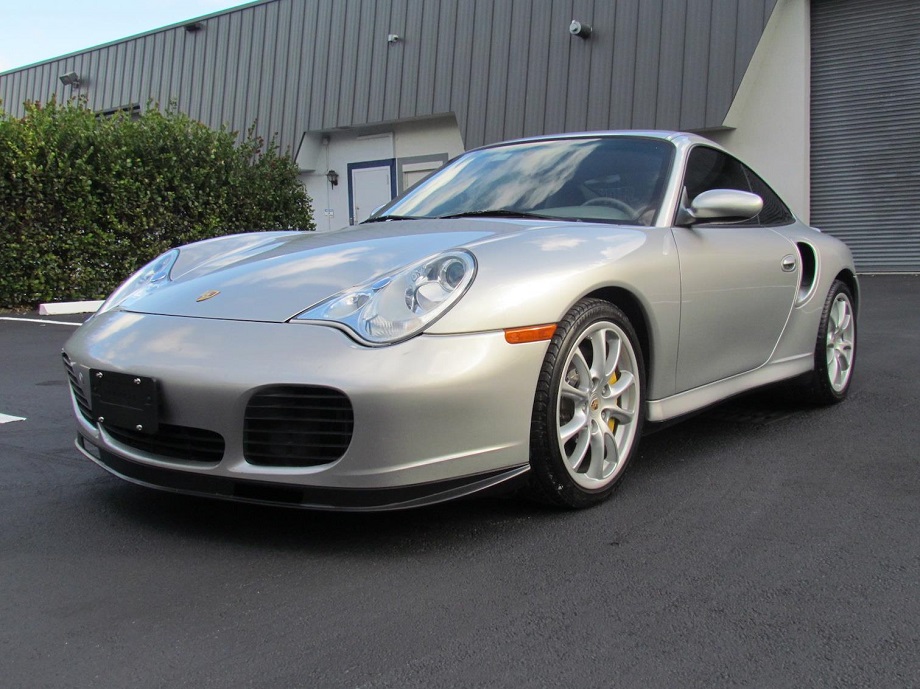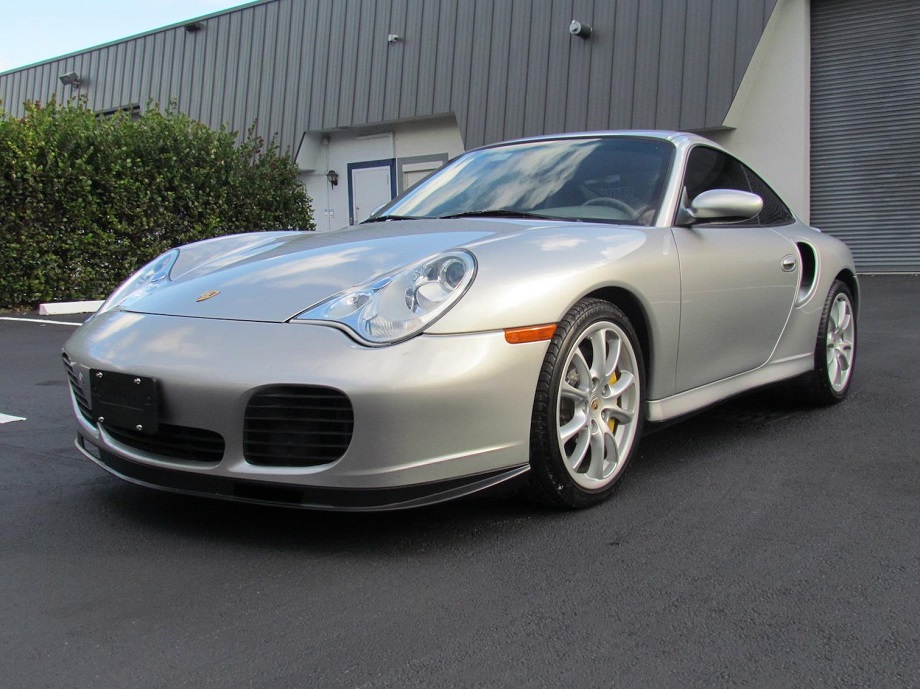 This is a long time favorite of ours at GCFSB even if pricing has moved them beyond what made them a favorite. Nonetheless the 996TT remains a heck of a performance machine and even with values creeping up there is still a lot of value to be found with these cars. To put it simply: the trouble now is that they have begun to creep much too close to the price of a 997TT, at which point I think most will choose the 996's successor. For those who might prefer 996 styling (I promise they do exist) or for those with some collector interest the final model year of these seemingly unloved Turbos can make for a nice option.
In 2005 Porsche gave us the 911 Turbo S. It was a car quite similar to the previous 996TT when equipped with the X50 Performance package and PCCB. But like with most any Porsche if you put an 'S' in the name then it attracts more attention. Numbers were somewhat limited, especially the Coupes. For reasons I'm not all that clear about, most of the 996TTS that were produced were Cabriolets. Many of those were equipped with Tiptronic S rather than a 6-speed manual. So what see here, an Arctic Silver Metallic 2005 Porsche 911 Turbo S Coupe with manual transmission and 47,153 miles on it, doesn't come around all that often.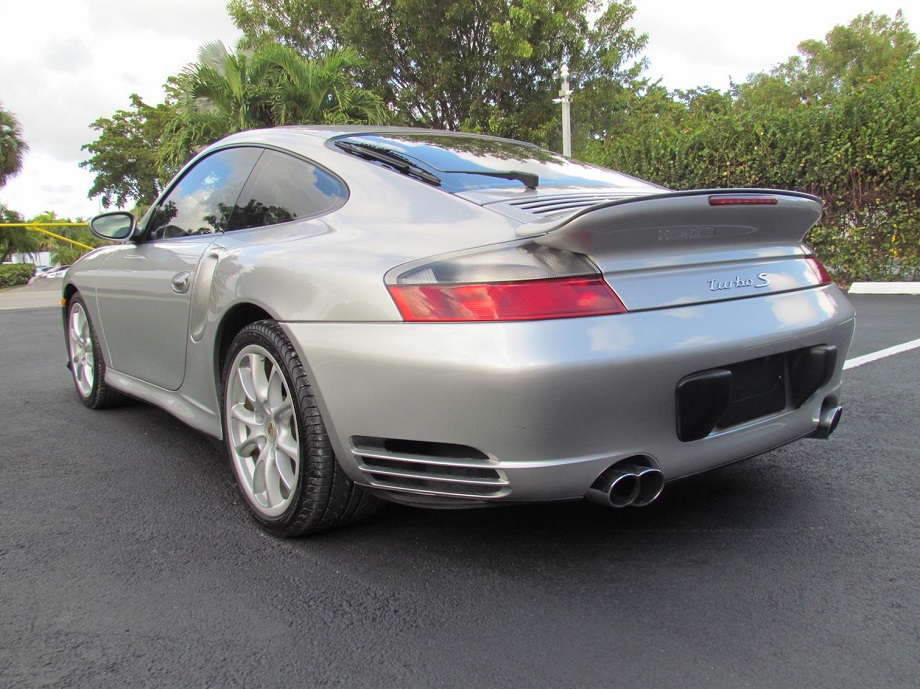 Year: 2005
Model: 911 Turbo S
Engine: 3.6 liter twin-turbocharged flat-6
Transmission: 6-speed manual
Mileage: 47,153 mi
Price: $76,500 Buy It Now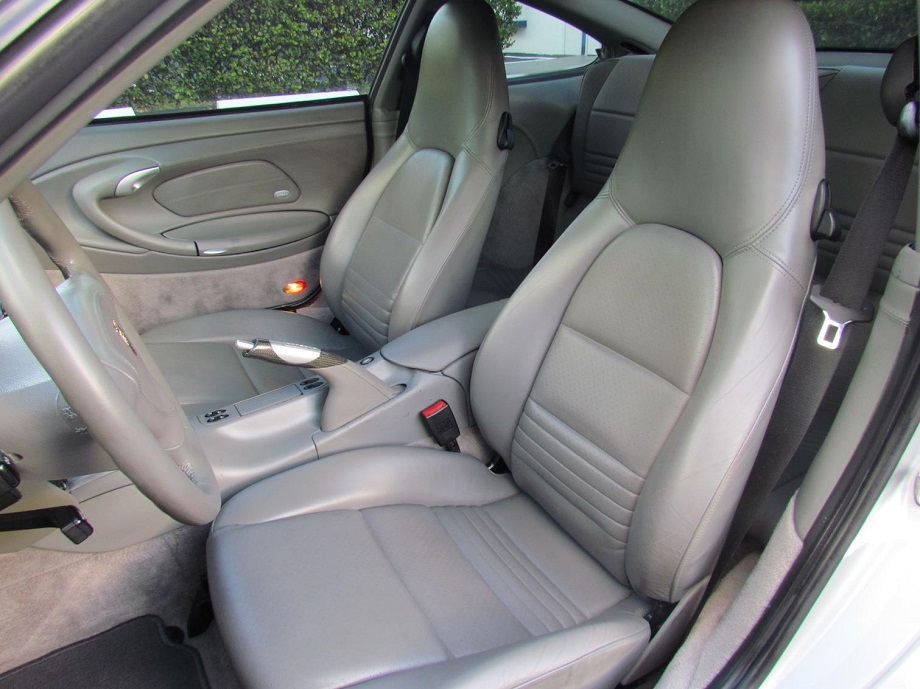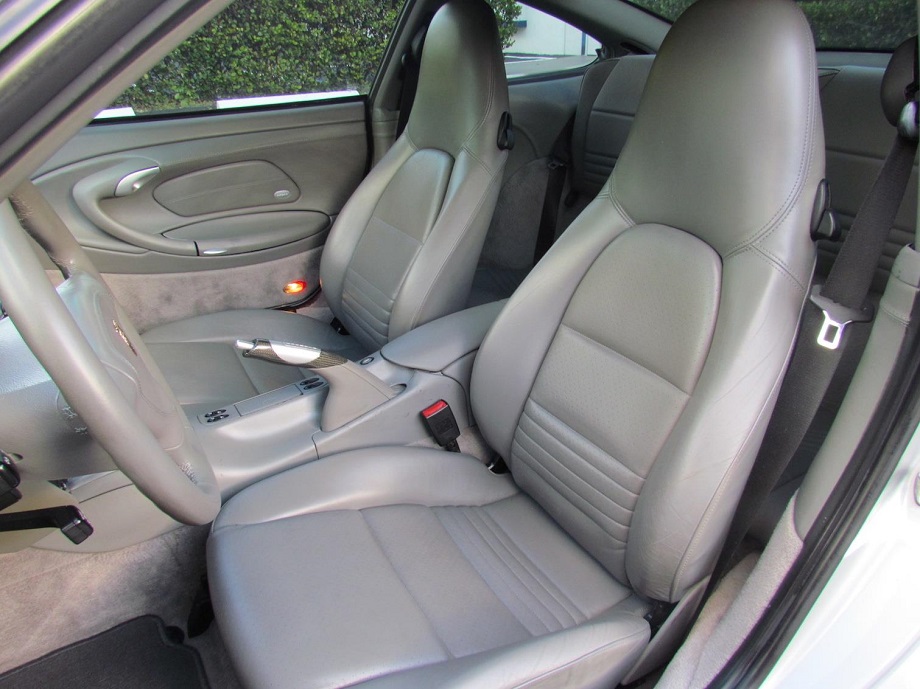 *2005 Porsche Turbo S Coupe*

Rare 996 Turbo S, low production – 1 of only 186 for the US market.

– Clean Carfax;

– Factory 18″ GT3 wheels;

– Window Sticker, 2 keys;

– All original car; (sound systen is not, but original is in the trunk)

Very Rare Turbo S that is becoming a high desirable for collectors, lots Factory upgrades and car is in Excellent Condition!!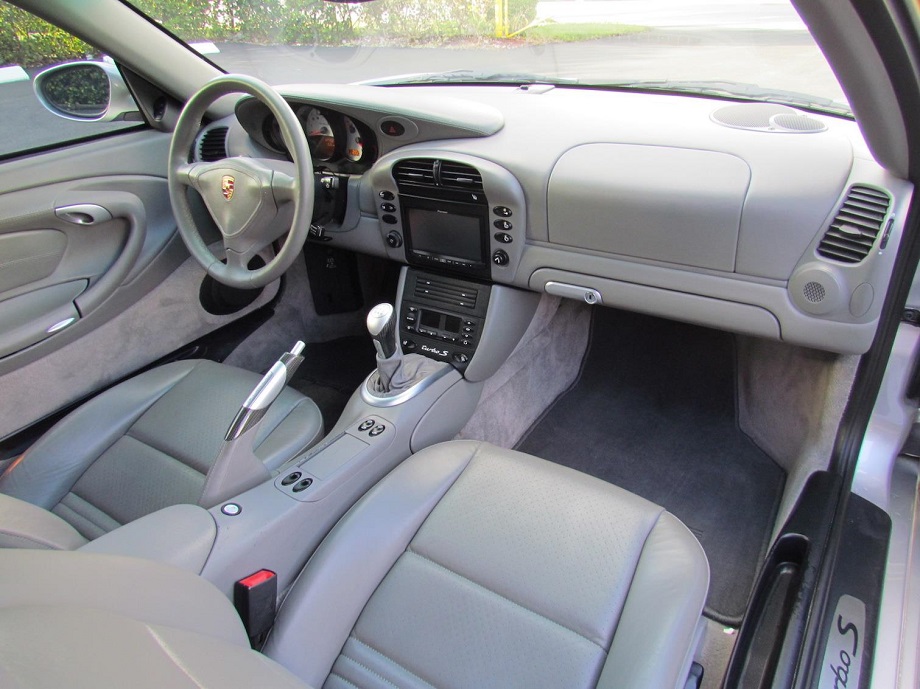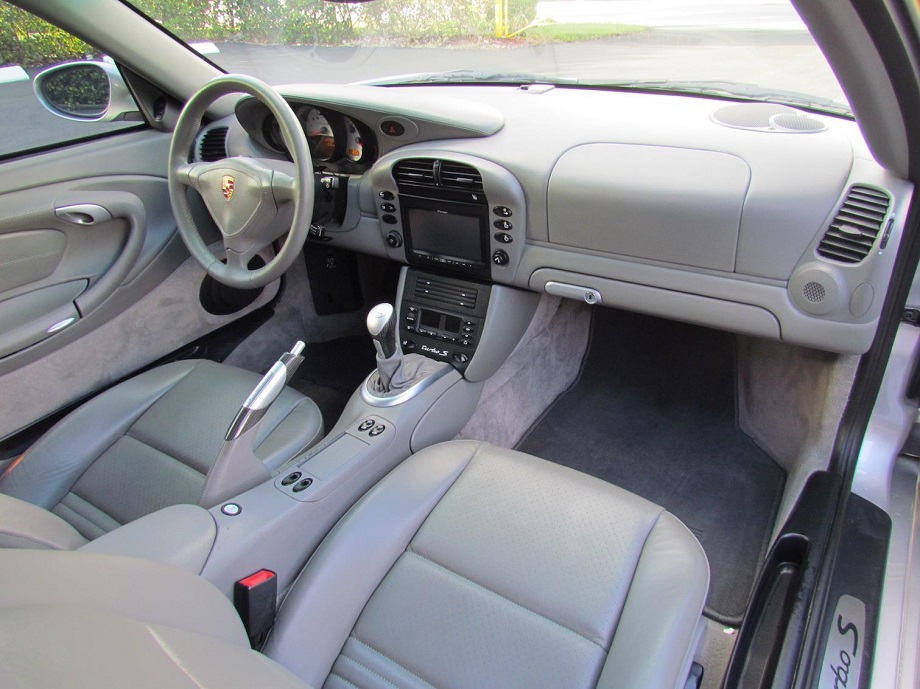 I'll go ahead and address my biggest issue with this Turbo S: for a car with very exciting performance this isn't the most inspiring color combination. There are some for whom a silver Porsche is ideal. As an exterior color it works well with the 911's lines (even the less pretty 996) and German cars in silver certainly have some historical significance about them. If you prefer understated and to go relatively unnoticed, it's a fine choice. Silver over a grey interior though is a bit too much, especially when there are almost no accents to speak of in the interior. It's all just grey. So the colors are not for me. If you like them, then no issue.
The rest of this Turbo S looks in good shape. The wheel gaps are a little funny, but I'm guessing it's parked somewhere that isn't quite flat. The GT3 wheels are my favorite from this generation. I won't say they look quite as good on a Silver Turbo as they do on, for instance, a Speed Yellow GT3, but I still like them quite a bit. The radio isn't standard, but the original is included so that shouldn't be much of a problem. As with any 911 Turbo you'll want to see its history and make sure its servicing has been kept up to date. If so, get in and drive.
We've seen pricing on most 996TT and especially the 996TTS moving upwards and this one follows those trends. It's not quite as high as a few others we've seen, but still you'd probably prefer the price to come down a little bit. The Turbo S Coupe is a rare machine though and even if the colors of this one don't excite me I'm sure a spirited drive would quickly remove that issue from my mind.
-Rob