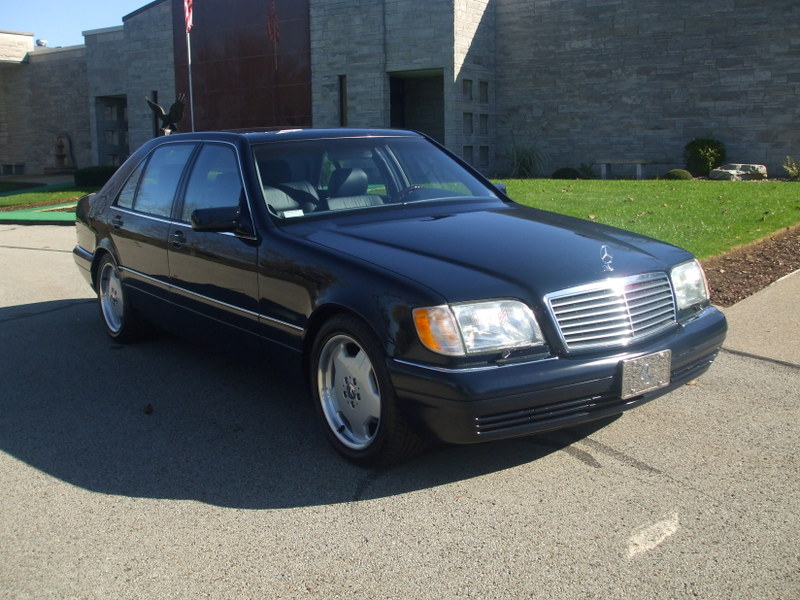 Who says you can't go back in time? I think all of us at one point or another wish we could go back in time. Sure, we'd take care of all the things we regret in life but after taking care of that I think I know where the majority of us would turn: cars. Some might hurry and snag up cars that were cheap for a period of time but now are very expensive (I'm looking at your air-cooled 911s and E30 M3s) while other might go back and experience cars when they were factory fresh. A time when the problems of leaking valve cover gaskets and ripped leather seats didn't exist. Well today, we are in luck with this car. This is a 1999 Mercedes-Benz S500 with just 6,101 miles. That's it, an average of a little under 340 miles a year. Some of us drive that in a week. The thing is, this just isn't a run-of-the-mill W140, the interior in this car is something I very rarely see. What is it?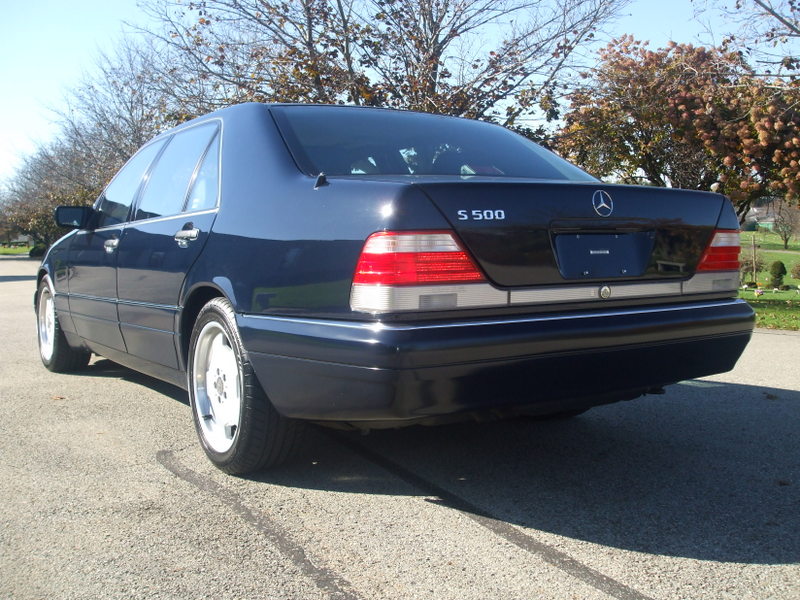 Year: 1999
Model: S500
Engine: 5.0 liter V8
Transmission: 5-speed automatic
Mileage: 6,101 mi
Price: Reserve Auction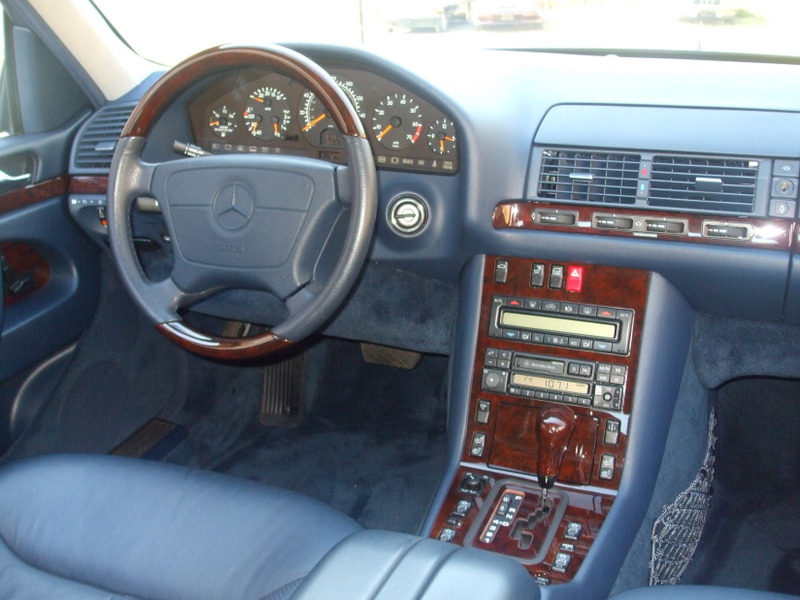 Greetings to All!! imotors is quite pleased to offer possibly the nicest Mercedes Benz W140 S500V Available anywhere! 1999 was the Last model year of this popular Chassis to ever grace our shores(Enter the problematic W220). Mercedes Benz lovers everywhere get weak in the knees when one like this becomes available. Could this be the lowest mileage W140 S Class in the entire world??? Examples like this one are unheard of! Most have over 200 Thousand miles by now, and are still going strong.

We were lucky enough to acquire this amazing example from a private estate collection! It is, as you would think, as close to new as you can possibly get, without going back to 1999!! Open the door, and smell what a New Mercedes must have smelled like almost 20 years ago!

The Original Midnight Blue(904)paint is almost flawless. If you look really close, there is a small ding on the passenger front door(I will see if the paintless dent man can help). I didn't notice anything else to report. Totally original!!! No damage, or scrapes, including 4 damage free 18″ AMG Monoblock wheels with Michelins(which are old, and should be replaced!!)'

The interior is Breathtaking!!! It is called Royal Blue(262). I don't think I have ever seen a W140 S Class in this color scheme. The wood trim is as fresh and crisp as it was back in 1999!! Everything works as designed to include Ice Cold A/C, and Cruise control. The seats are heated all around with power lumbar in the front. The power glass moon roof slides open, or tilts up in the rear.

This is a genuine 6,100 mile W140 S Class that looks and feels spectacular. It runs and drives flawlessly, as you would expect. Personal inspections are welcomed and encouraged!

We have a clean Pa.title in the dealership name with actual mileage. Carfax is clean and clear, and also indicates actual mileage and history!!

Take a look at the 100 photographs below and see the actual pristine condition of this One of A Kind Mercedes Benz Sedan.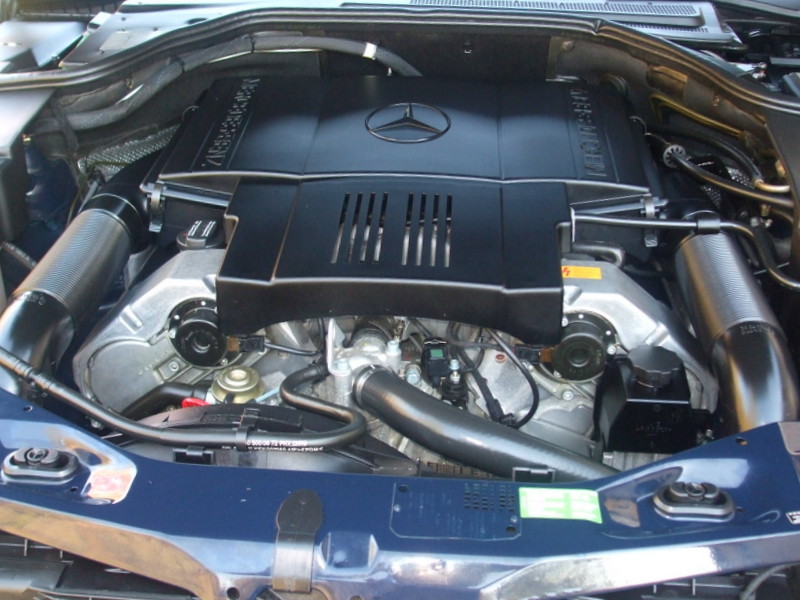 This S500 is totally spotless. You can do a lot of damage to a car in 6,000 miles and more importantly over 18 years, but whoever had this W140 was keen on keeping it as clean as possible. If you told me this car had 10 miles I would have believed you. The blue leather interior with the burred walnut wood trim is flawless. When I first looked at this car I thought it was an early W140 as interiors that weren't black/tan/gray in the facelift is unheard of. I see European-spec cars with unusual colored interiors a fair amount but never a 1999 US-spec car. I'm curious to know if this S500 was ordered that way given how rare is it to see. The exterior and under the hood continues on with this car's flawless path with valve covers you can eat off of. Taking a good look at this car shows exactly why people would drop down almost $90,000 in 1999 for one of these cars.
Now for the price. I'm really curious to see where this one ends up. If this S500 had 100,000 miles on it and was in decent condition it would still command a premium over the majority of W140s for sale. It's a really cool color combination that people would be willing to pay extra for. Now throw in nearly showroom condition and a mere 6,100 miles? Well, the bidding is already over $22,000 with under two days to go and it doesn't look like it is slowing down. Like the seller said, outside of a couple of W140s in museums, this might be the lowest mile W140 left out there. How high the price goes depends of how badly these bidders want to go back in time. My guess? $25,000 or bust.
Thanks to the spot from our reader Ryan! Also, in recognition of Veteran's Day here in the United States, please take a moment to check out his non-profit foundation The Open Road which helps connect disabled Veterans and classic cars!
– Andrew