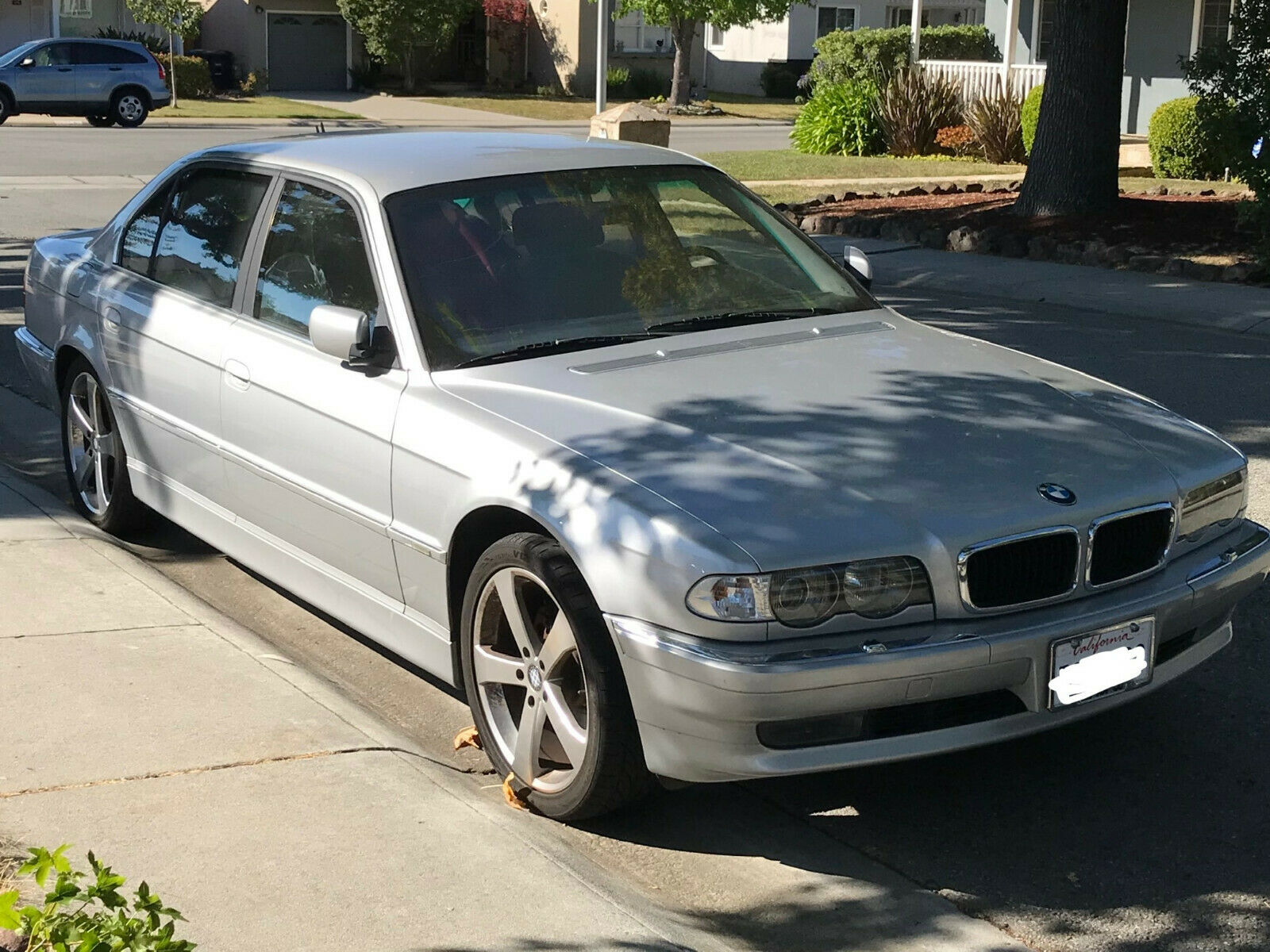 While Mercedes-Benz is the go-to for protected dignitaries, executives and everyone else who has a potential mark of their back, they're not alone in offering upgraded armor to their lineup. BMW also entered the game with their "Protection Package". This turned the 7 into the 'ultimate surviving machine' by adding bulletproof glass front, sides and rear along with armor behind the body panels and no sunroof. A claimed 44 were sold here, making this one of the most rare variants of any BMW imported: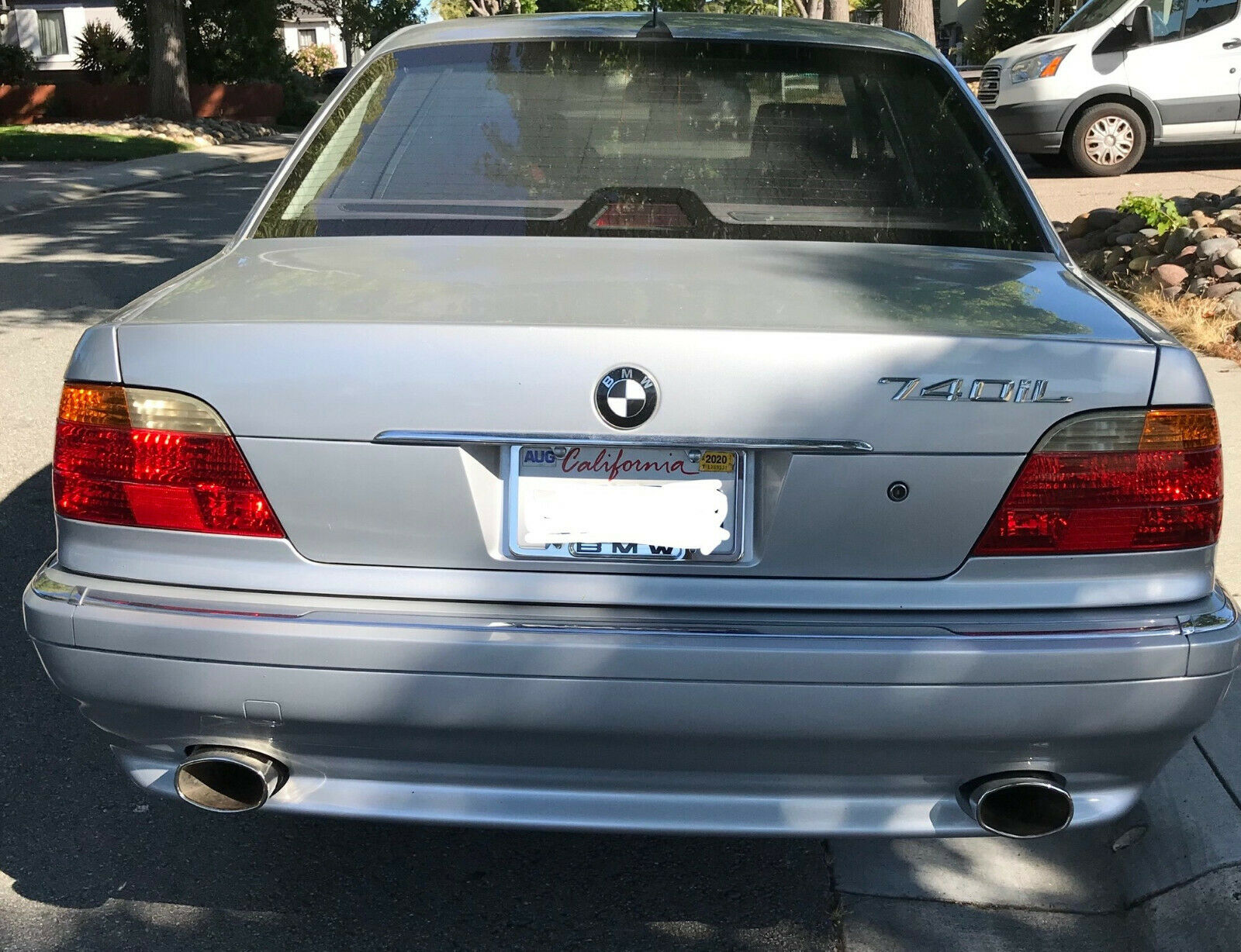 Year: 2000
Model: 740iL Protection Package
VIN: WBAGH0349YDE05008
Engine: 4.4 liter V8
Transmission: 5-speed automatic
Mileage: 114,218 mi
Location: San Jose, California
Price: $13,600 Buy It Now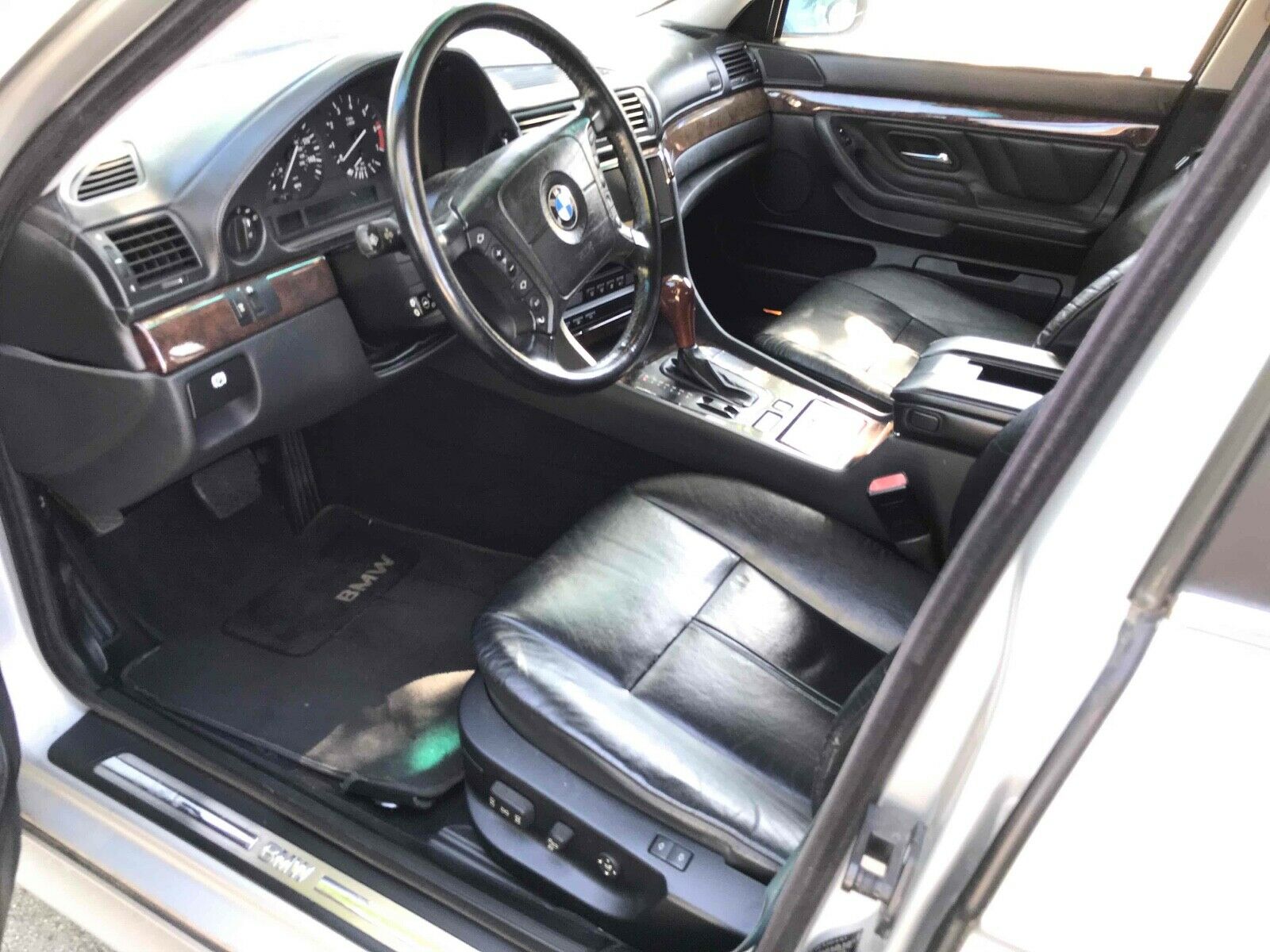 Factory armored BMW 740iL with bullet-resistant glass with polycarbonate skins (to retain glass splinters in the event of damage from projectiles) and aramid armor in the doors and bulkheads. Armored by BMW, not aftermarket vendor. You'll need to look-up from BMW how much protection/bullet resistance is provided. By design, only the front two windows (driver and passenger) roll down. Rear windows are fixed in place and do not roll down for rear passenger protection. I

've owned this BMW for several years now and have not driven it much, so it's time to move on. It is a 19 year-old car, so it has some usual wear and tear (known issues: windshield washer fluid pump needs to be replaced, sagging headliner, glovebox latches funny, only one keyfob, AC blows cool but not cold, small side trim damage on the passenger rear [see picture], some "delamination" of the bullet-resistant glass on passenger front window, bottom portions of front windshield and passenger upper corner…see pictures). But overall, she still drives strong, non-smoker, and has aftermarket wheels/body kit for a more refined look). Sold AS-IS, where-is.

See my feedback. Buy from someone you can trust.

(Original Base price: $103,069)

ENGINE TYPE: DOHC 32-valve V-8, aluminum block and heads, Bosch Motronic M5.2.1 engine-control system with port fuel injection

Displacement: 268 cu in, 4398cc
Power (SAE net): 282 bhp @ 5400 rpm
Torque (SAE net): 324 lb-ft @ 3700 rpm

TRANSMISSION: 5-speed automatic

DIMENSIONS:
Wheelbase: 120.9 in Length: 201.7 in

Curb weight: 4780 lb
Zero to 60 mph: 7.7 sec

FUEL ECONOMY:
EPA city/highway driving: 17 mpg
C/D observed: 16 mpg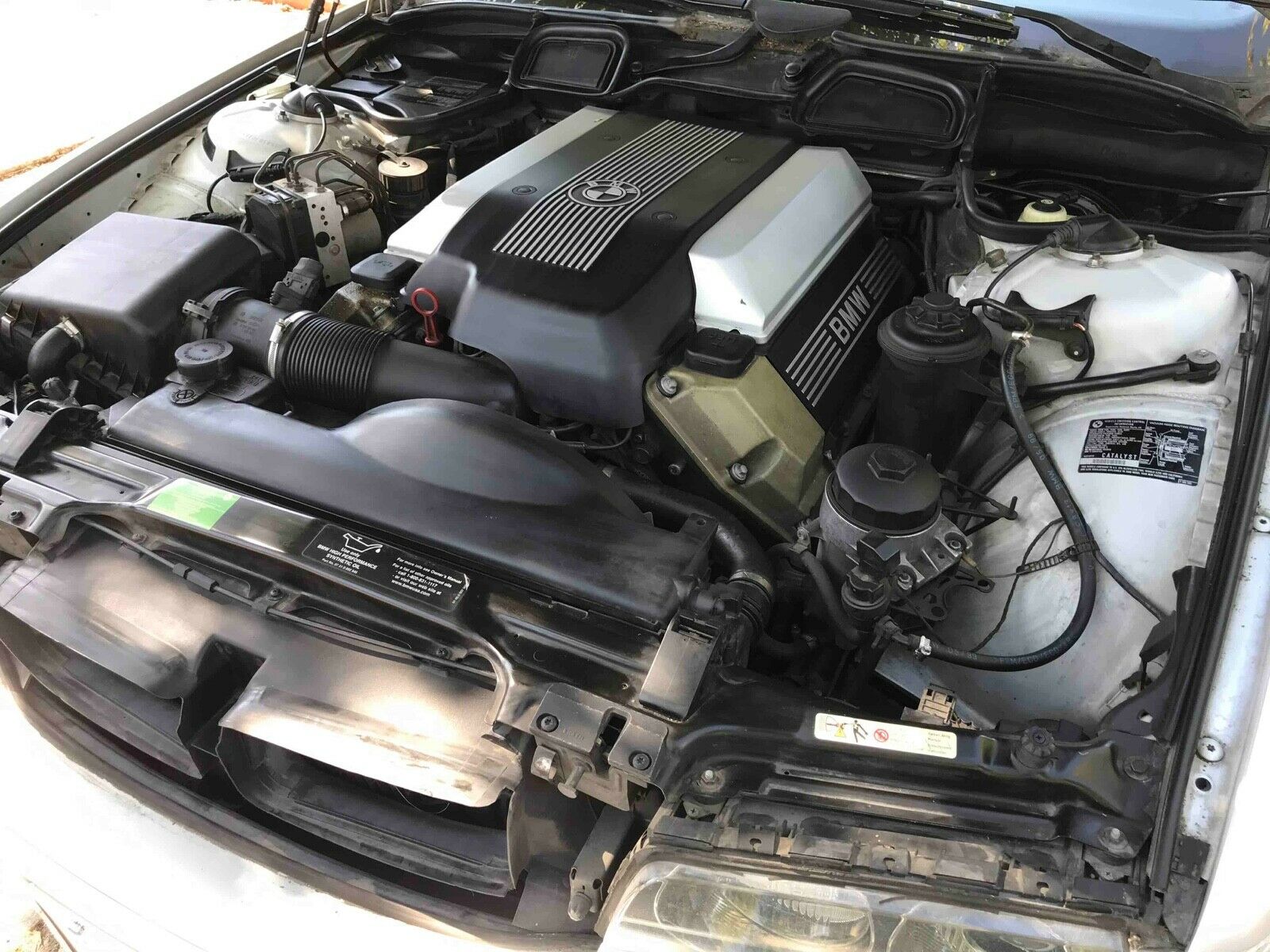 In order to make the armoring work, these 7s have a lot of small detail differences from the standard E38. Gone is not only the sunroof, but also the rear reading lights from the C pillars. 750iLPs also came with a fixed center console in the rear with radio controls and a gun holder. The armoring and window protection added 340 plus pounds to the curb weight. Supposedly the Protections added heavy-duty upgraded brakes to the package but I couldn't find actual specifications. It should also be noted that the windows were bullet resistant – not bullet proof. Turns out Tupac may not have been better off in this E38.
So what about this example? It's Titansilber Metallic (354) over black leather. Miles are below average but the "refined" additions the seller claims really look poor to me. The wheels look cheap and the "body kit" is just two large exhaust tips cut through the stock rear valence. On top of that, because the rear windows don't roll down, you'll really want to ensure the air conditioning is in top condition – which, apparently it's not here. So is it worth $13,600? I believe that's unlikely. Last year a lower mile, better condition V12 750iLP sold for $12,000. While you could make the argument that 18 years on the 12 cylinder wasn't a huge plus, if you're out to wow that car was a far better example for less money. And let's be honest, if you're seriously concerned about your safety you're not budget shopping old E38s, are you?
-Carter