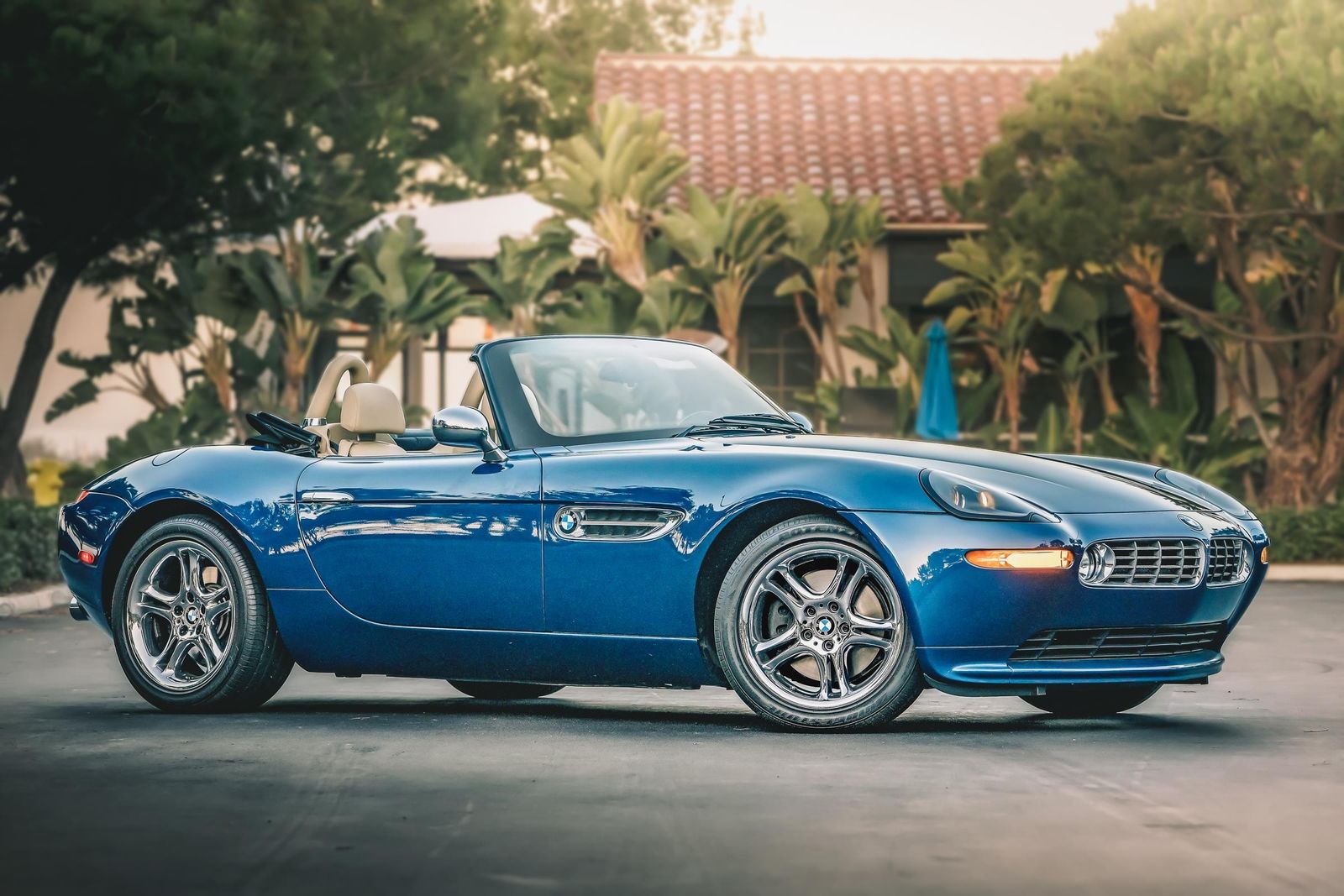 It boggles my mind that the Z8 design is now 24 years old. First penned in 1995 and shown at the Japanese Motorshow in 1997, the Z8 looked outrageous and the recipe sounded perfect with internals were borrowed from the E39 M5. That meant the S62 quad-cam double-VANOS 4.9 liter V8 cranking out 394 horsepower and routed exclusively through a Getrag 6-speed manual transmission driving only the back wheels. Coupled with Henrik Fisker's sumptuous lines, the Z8 managed to both channel the history of BMW's landmark 507 and be a cutting-edge design at the same time. It was the halo car that helped to lead BMW into a new Millennium. Sold for sometimes upwards of $160,000 they were instantly collector fodder, but these cars also caught headlines almost immediately due to problems with their aluminum space frames deforming in the shock tower area.
Between collectability, the up-front expense and fear of destroying the chassis, a fair amount of these cars appear today with very low mileage. So why look at this one? Well, it is well below average mileage, but mainly – the color. Only 5,703 Z8s were produced, putting it roughly on level footing with the E24 M6 in terms of scarcity. Worldwide only 325 were selected in Topaz Blue Metallic, and of those this is one of the 131 produced for the 2000 model year and only 30 sent to the U.S., 21 of which had the Crema interior of today's example: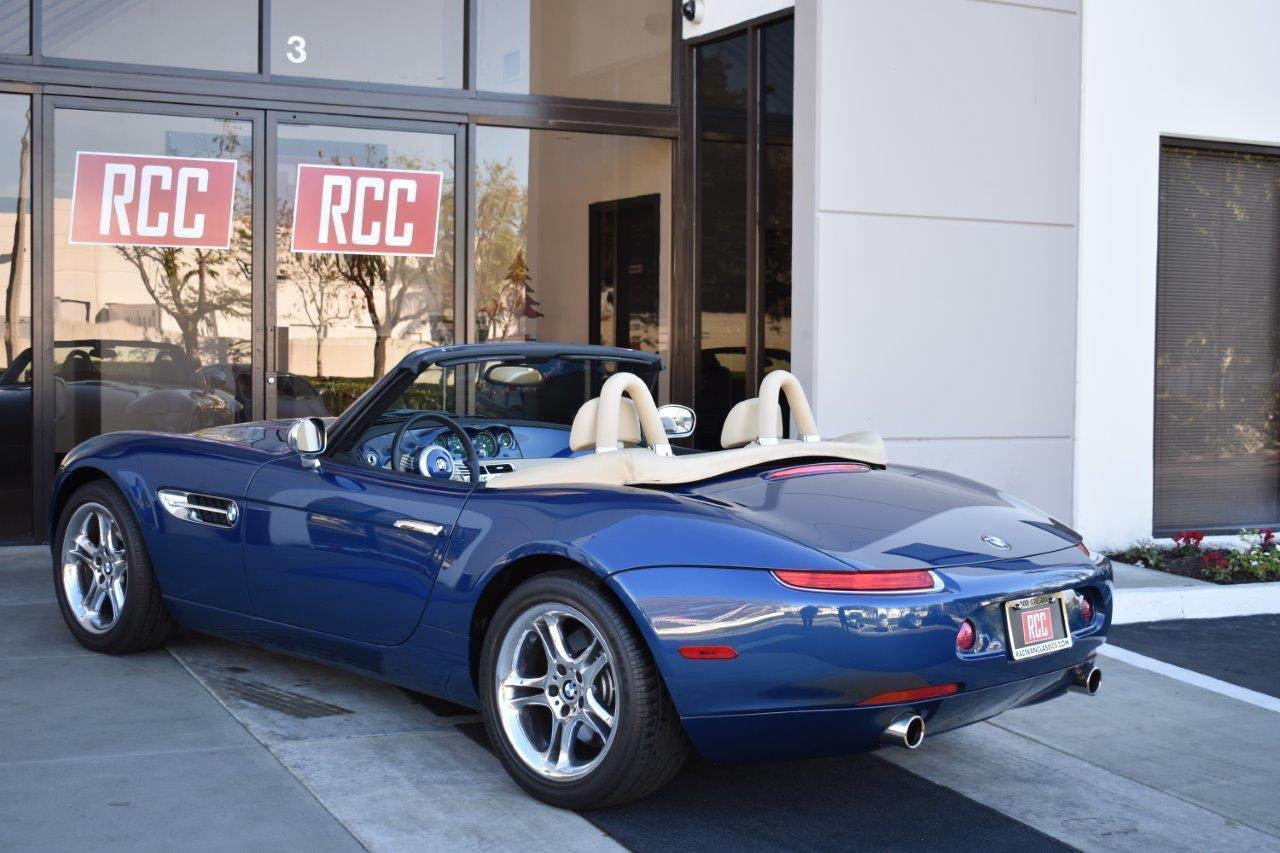 Year: 2000
Model: Z8
VIN: WBAEJ134XYAH60210
Engine: 4.9 liter V8
Transmission: 6-speed manual
Mileage: 4,602 mi
Price: $235,000 Buy It Now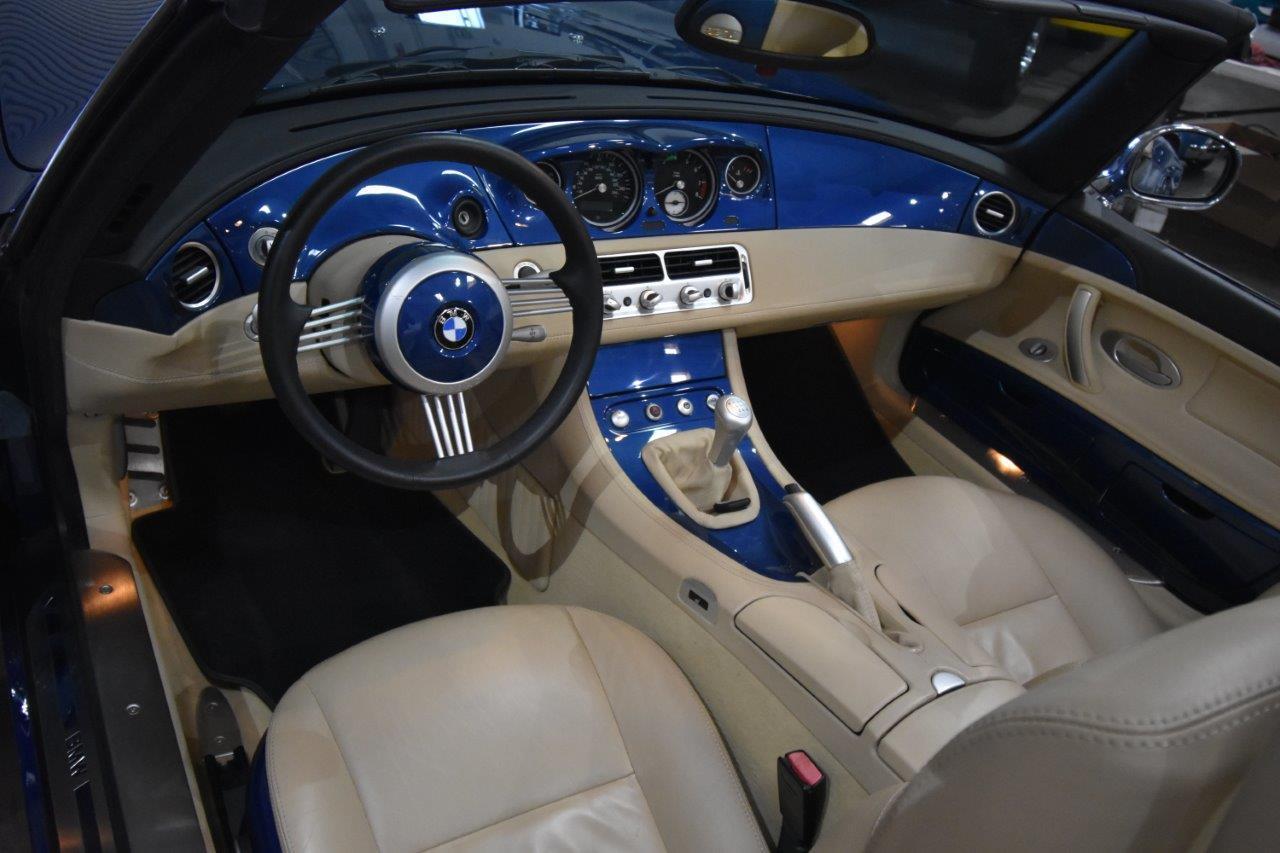 ONE OWNER FROM NEW !
RCC Motors is pleased to offer this 2000 BMW Z8 roadster in one of the most desirable combinations. Evocative of the stylish BMW 507 of the 1950s, the Henrik Fisker-designed Z07 roadster caught the eyes—and imaginations—of sports car enthusiasts at the 1997 Tokyo Auto Show and prompted BMW to ready it for the 2000 model year.

Renamed the Z8, those fortunate enough to afford and obtain one—only 400 were imported the first year, all topping $130,000 each—weretreated to the high-performance capabilities of its 394-plus hp engine and responsive six-speed manual transmission in an aluminum body. While the car promised performance, there was also the assurance of boulevard comfort and elegance in an interior that Car & Driver called "sumptuously inviting," with leather seating, logically positioned instrumentation, and a high-end sound system.

Of 5,703 Z8s built through 2003, just 2,543 were directed stateside. The 2000 model offered here is an immaculate example. It features a rare Topaz Blue exterior with a Crema Leather interior; just 138 Z8's shared this color combination. The convertible top is Black, and the included hardtop is finished in matching Topaz Blue.

In its 18 years, the car has accumulated a mere 4,600 miles. The consignor reports that the car was never driven in inclement weather and has required only routine maintenance by certified BMW technicians. A hardtop stand and cover, a factory tool kit, battery tender, first aid kit, owner's manual, passenger cup holder and requisite Motorola mobile phone accompany the car as well as the coffee table book in its unopened package.

This Z8 is a pristine example of BMW's flagship sports car and is ready to be shown, driven, and appreciated.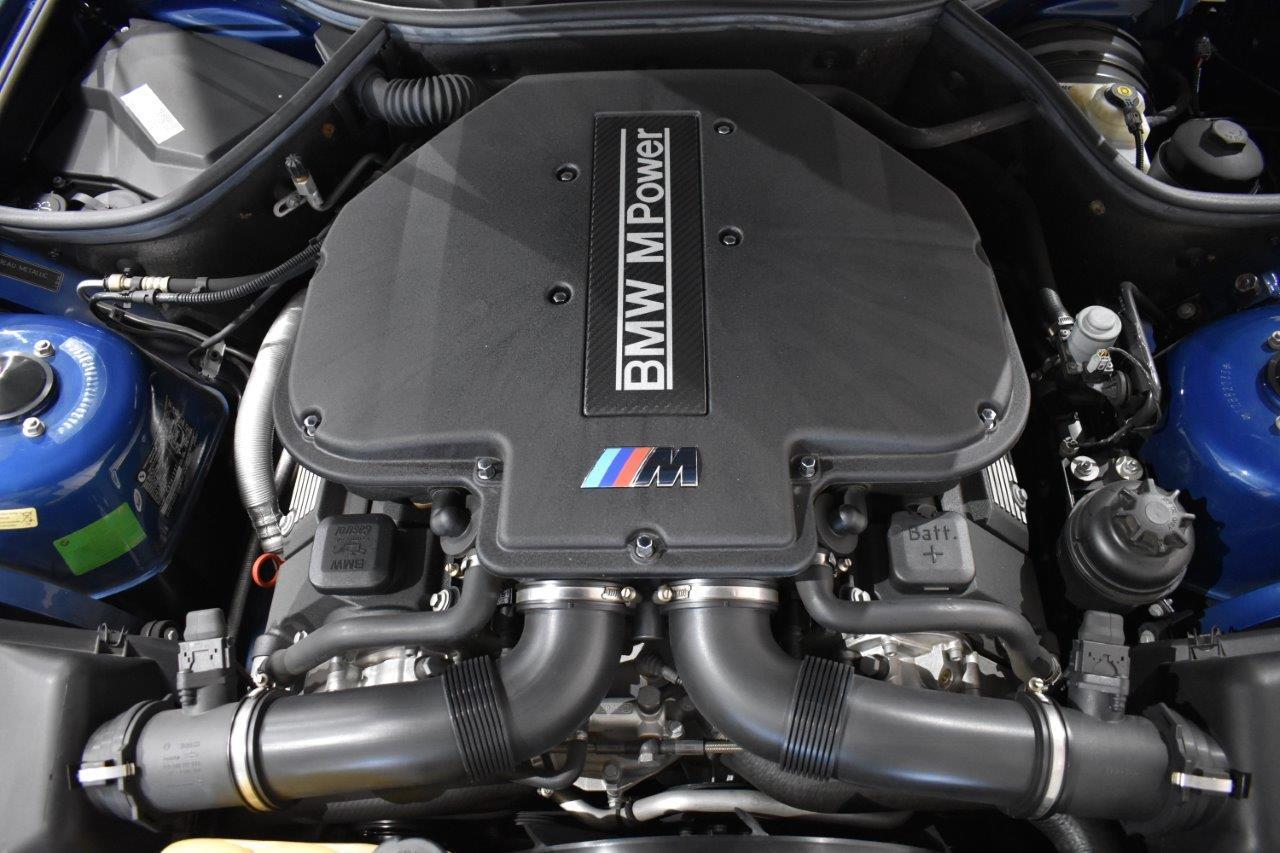 The Z8 Forum has a great FAQ to check out if you're really interested in buying, as there are several production issues to check out in the event you want to actually purchase one. Chief among these is the health of the chassis. The Forum suggests that installation of the "Performance Package" – strengthening the shock towers – is vital for the long-term health of the car. It can also cost upwards of $5,000 to get done. From what I can tell, it has not been done to this car. This example also has chrome wheels which, frankly, look tragic to me. Otherwise this one looks outstanding in Topaz Blue with Crema and certainly will attract attention wherever it goes.
Is it worth $230,000? Well, Hagerty currently values a Concours Z8 at $270,000 and Condition 2 at $206,000. It's also smack-dab in the middle of values of lower-mileage examples of the Z8. Want to just drive one? Well, you can save $110,000 and buy this Alpina-wheeled 2001 Z8 in Brilliant Red with Sportred/Black interior: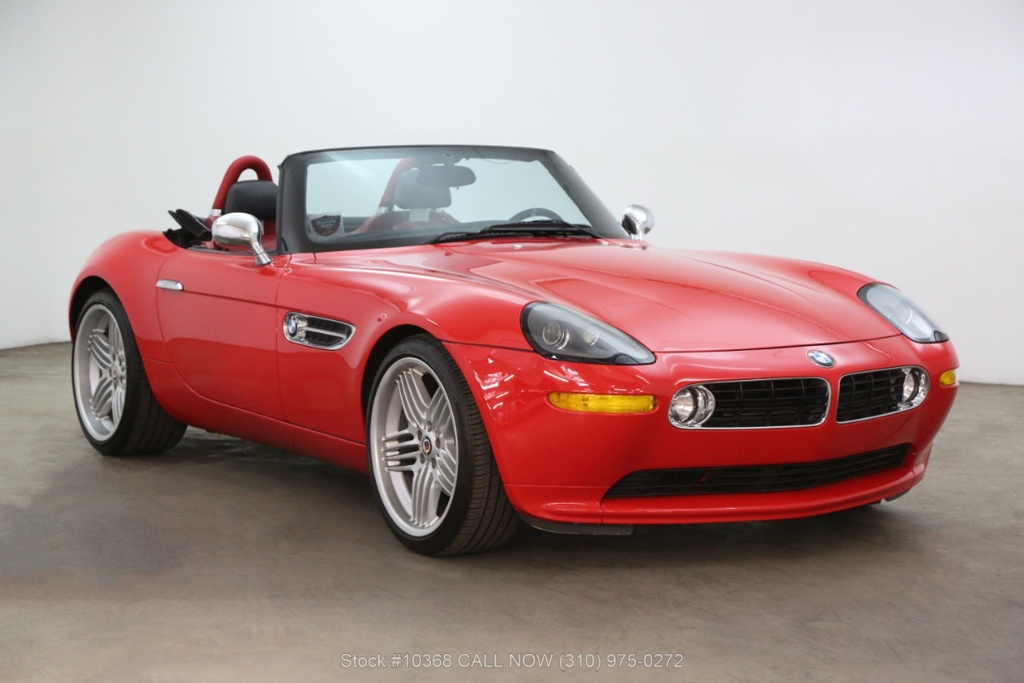 With a shocking 156,163 miles, this is probably the highest mile Z8 out there. But the S62 drivetrain has proven very stout, with at least one M5 out there with nearly 400,000 on the odometer. Condition of the red example looks quite good considering, it's got a stack of receipts and some stellar Alpina wheels. If anything, it's also a more rare color than Topaz; only 77 Red/Red/Black Z8s were made in total.
Which is the one to get? It depends on your priorities, I would suppose. The Topaz car, while begging for some refinished-to-factory spec wheels, is otherwise a perfect collectable example – if you can afford one at this level. The Red one is more affordable in the grand scheme, but at the same time it's hard to fathom dropping $125,000 on a 156,000 mile 2001 BMW – especially when you can get most of the driving experience from a E39 M5 for 1/10th the price.
-Carter