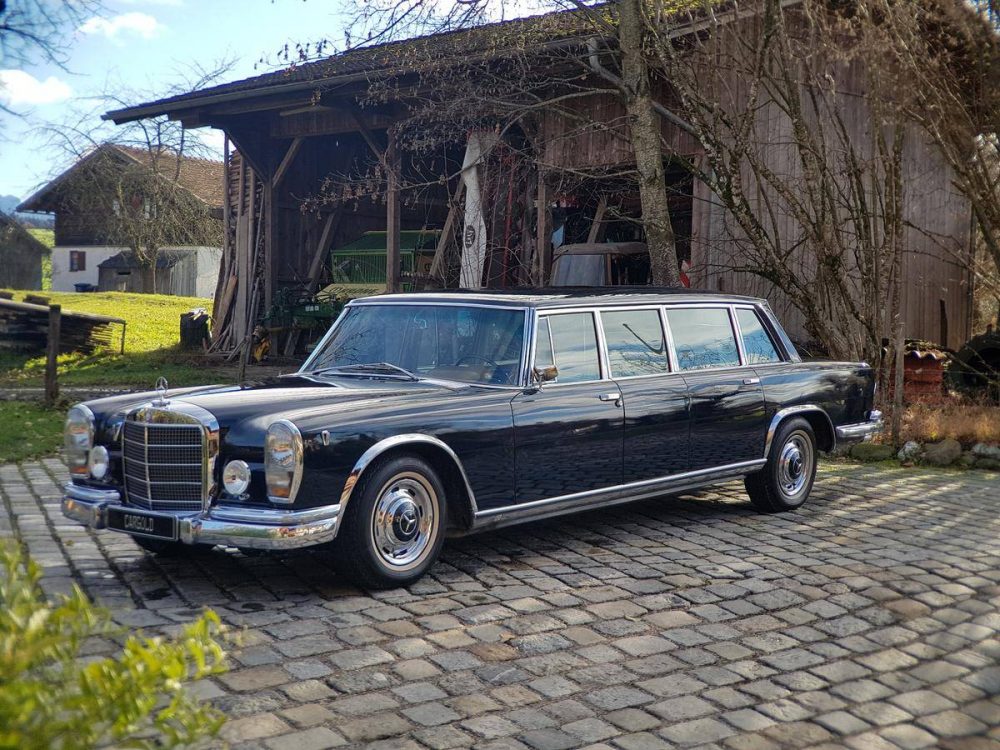 There are few cars I geek out over more than the Mercedes-Benz 600 and all of its crazy variations. There is just something about the "money is no object" philosophy with these cars and the seemingly endless options that were offered. One of those options was the factory Pullman body that turned this sedan into a limousine. Wildly popular with celebrities, industrialists and heads of state, these offered the best the automotive world had to offer with seating for six. Today's car, a 1964 Pullman for sale in Germany, was built for and used by the largest industrial manufacturing company in Europe: Siemens AG.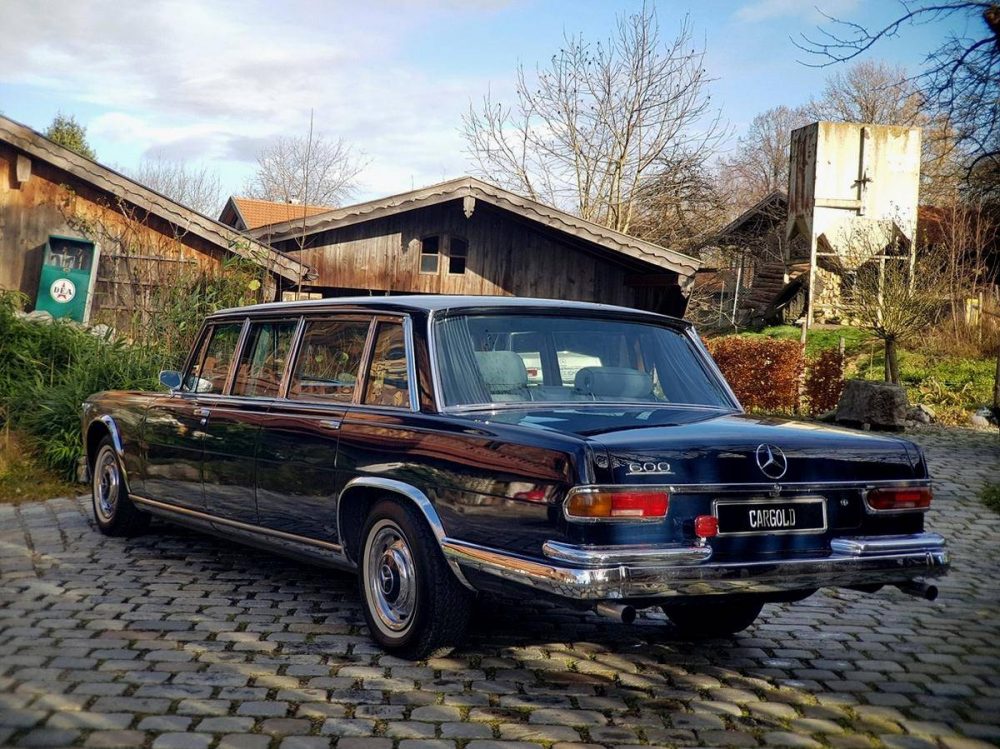 Year: 1964
Model: 600 Pullman
VIN: N/A
Engine: 6.3 liter V8
Transmission: 4-speed automatic
Mileage: 64,325 km (39,969 mi)
Price: $429,500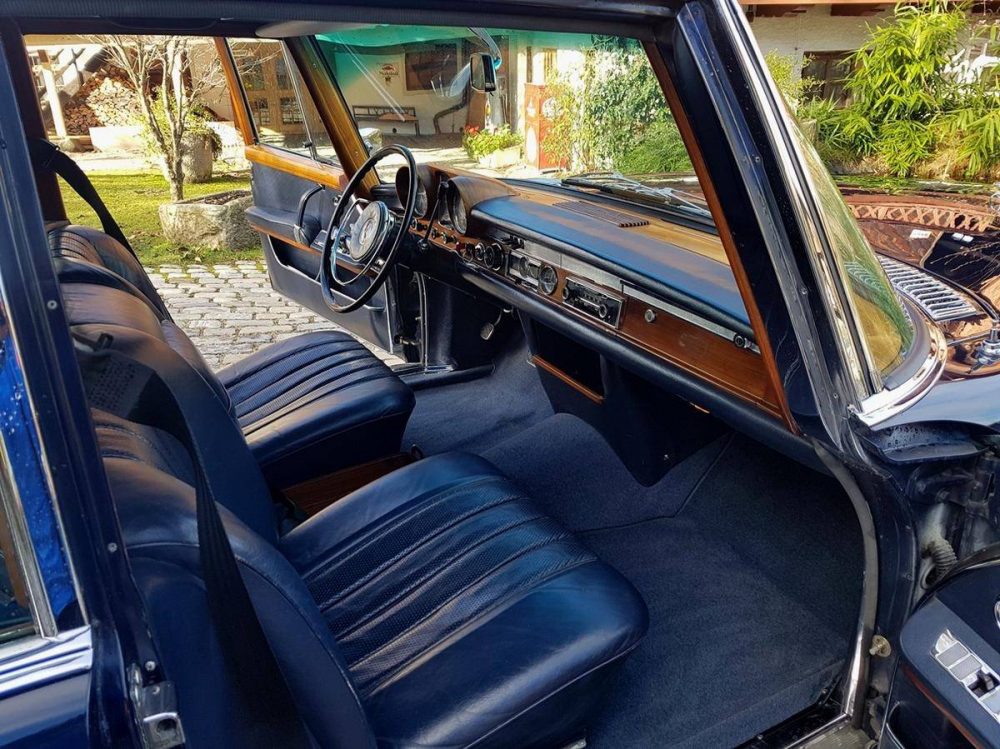 Location: Riedering, GERMANY
Mileage: 64,325
Transmission: Auto
Condition: Excellent
Exterior: dark blue

Seller's Description:
Delivered new to Siemens AG.

Remained in the company for 30 years.

Mainly original preserved car.

Original leather and original chrome.

Fond is equipped with velours, sunroof and becker radio.

(Valid price: EUR 375.500,- exchange rate may vary)

The given details are descriptions without obligations. They do not represent warranted qualities. The vendor isn`t liable for errors, input data errors, and data transfer errors.

Price: $429,500 negotiable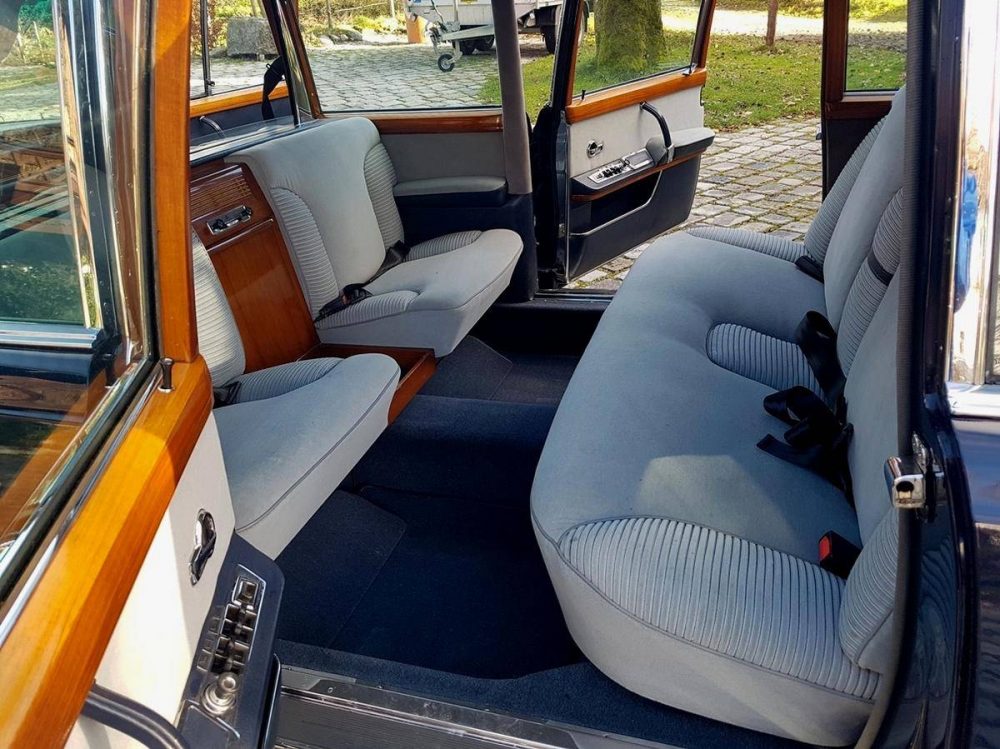 This 1964 four door Pullman looks to be fairly standard in terms of options with no really crazy modifications. No built in bar or center throne to be found in the back of this one. The only interesting thing is that the front seats are the amazing blue leather and the rear seats are a light velour. It does look like it has a center glass divider which makes sense given its original purpose of being a corporate car. Outside, the front fenders do have the flag pole bases which is a little odd if this car was ordered just for Siemens, but there is no backstory and this car could of been first used for something else. The rest of the car looks to be fairly well sorted with nothing out of place that I can see.
As you might have guessed, these are not inexpensive cars in respect to both purchase price and upkeep. The buy-in on this one is $430,000, which is about the norm for a nice Pullman that is ready to go. Problem is with these Pullmans is that they are several hundred thousand dollars and require a ridiculous amount of care just to let them sit in your collection. I've said this many times before, there is no faking owning a 600. You have to be ready to drop several thousands of dollars even for minor stuff and tens of thousands for any kind of major servicing. Is this one worth that kind of cash? I really don't think so. Does it mean I love it any less? Nope.
– Andrew