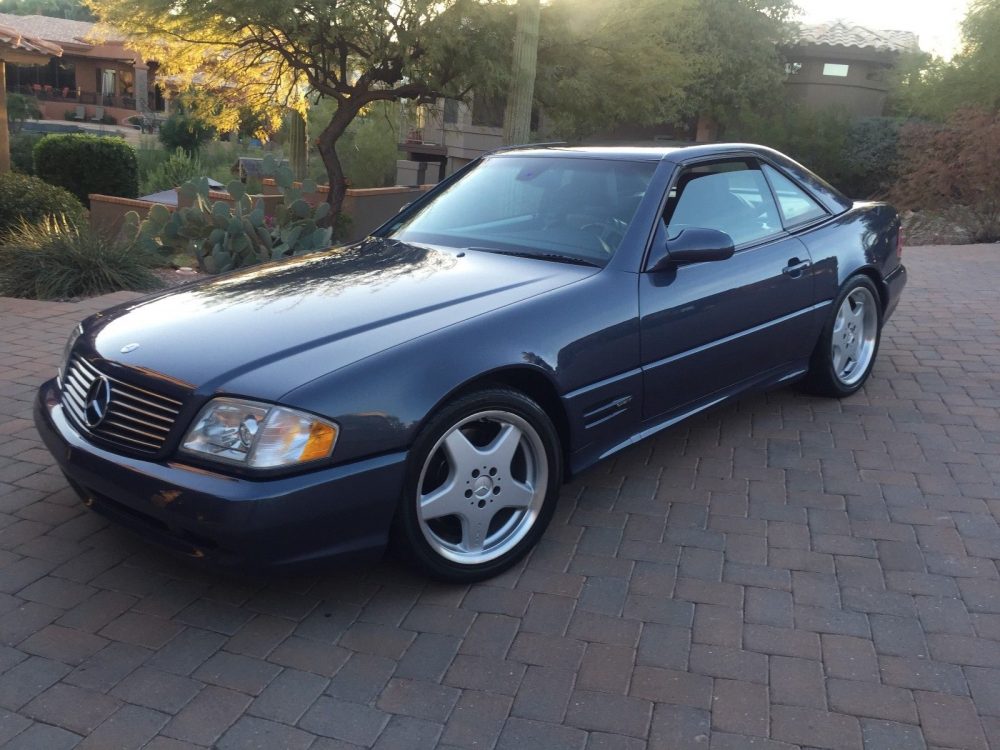 Everyone once in a while I run across a car that makes me say "Wow". It doesn't have to be expensive or all that rare, but more so something that I haven't seen before or a car in outstanding condition. Today's car, a 2000 Mercedes-Benz SL500 up for sale in Arizona, is one of those cars. This car is not in outstanding condition for having 73,000 but it is featured in a color combination that I maybe have only see once. This R129 is finished in Slate Blue Pearl with Designo Two-Color Dark Blue that I think compliment each other so well. Of course, this SL comes with the ultra-desirable SL1 and SL2 packages which just to refresh everyone's memory on is "AMG designed" bumpers and sideskirts, 18 inch Monoblock 1 wheels, Xenon headlights, a 6-disc CD changer and heated seats. Could it get any better? Maybe.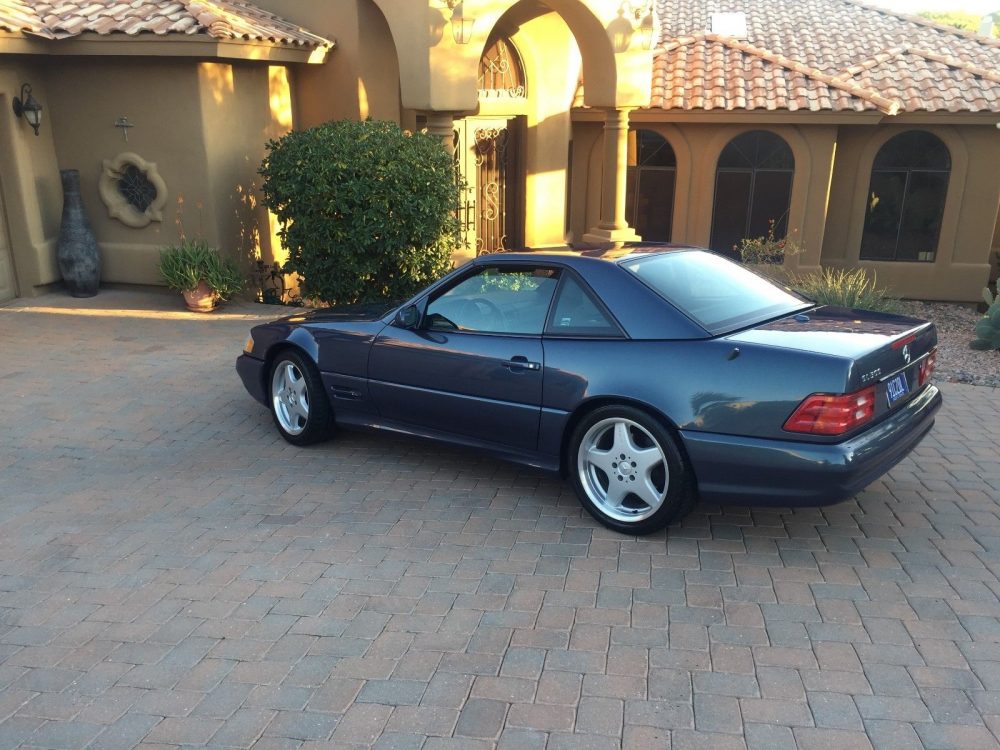 Year: 2000
Model: SL500
Engine: 5.0 liter V8
Transmission: 5-speed automatic
Mileage: 73,170 mi
Price: $13,500 Buy It Now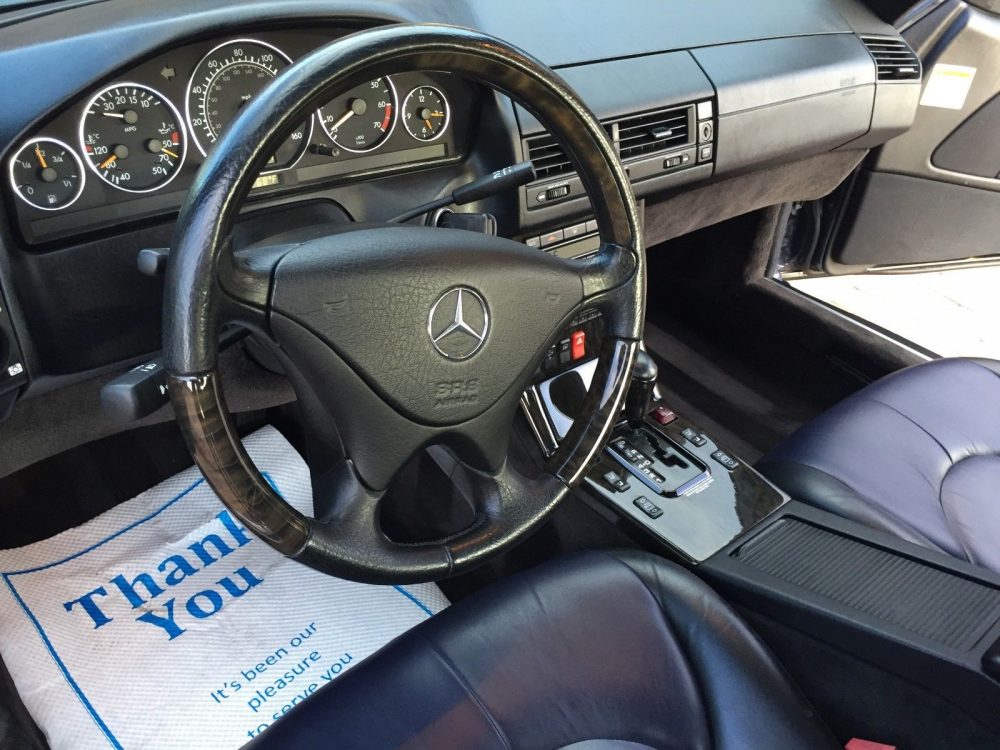 Thanks so very much for the consideration to purchase this pristine conditioned 2000 Mercedes-Benz SL Class with Sports Package Two/Toned Leather Interior.

THIS UNIT IS SHOWROOM READY BOTH IN APPEARANCE AS WELL AS MECHANICAL with 73,170 Miles.

Please review the photos with care for additional description to meet with your approval to make this purchase right now or as soon as possible. Thanks once again for the consideration and the opportunity to be of service to you. Peace be with you always.

Note: If you truly want to own this unit make a reasonable offer and I will give you the best price that I can afford.

Ps. It also comes with the rack for the hardtop

Shipping: Pick Up or buyer to make own arrangements for shipping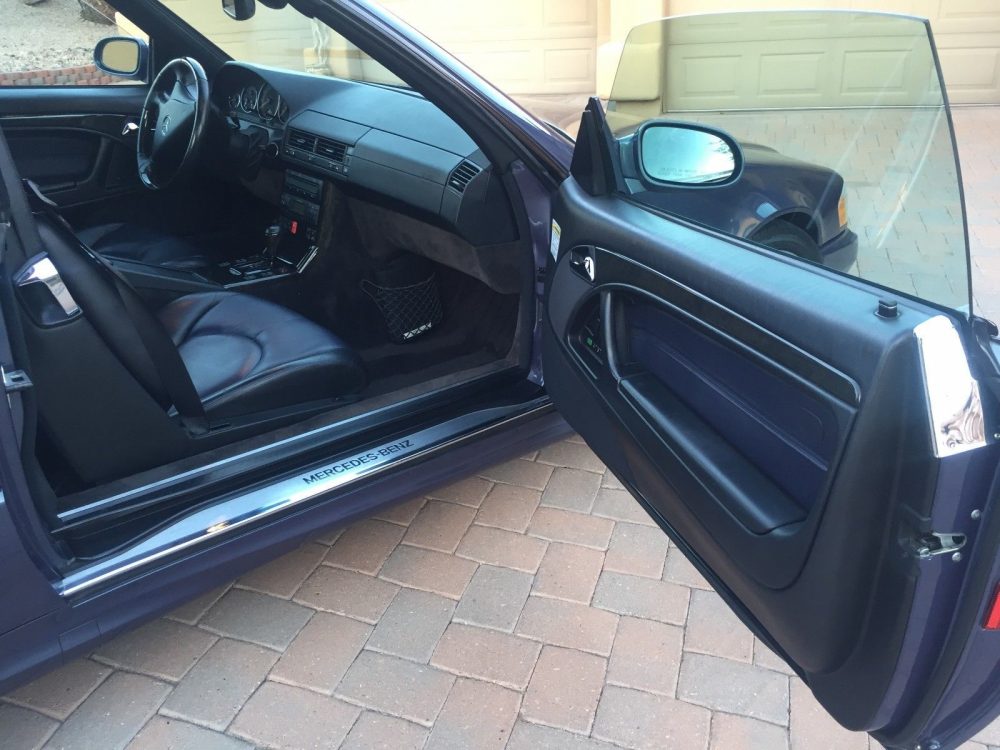 This is an outstanding R129 in my eyes. It's just unique enough to be special without going crazy on the paint or  interior options. I love the curled maple wood and I think it fits really nicely in with the colors of the interior. For 73,000 miles, it sure doesn't look it. I'm sure the climate of Arizona helped out greatly, but you still need to put in some effort to keep a car looking this nice. The sellers listing gives a lot to be desired in terms of information on the car, but the photos do a pretty good job of telling the story. Of course you need to do your due diligence when taking the plunge on the car like this, but going to extra step is worth for this car.
At $13,500, I think that price is more than fair. These SL1 and SL2 packages cars generally do bring more money than the standard cars from the same years, but at the end of the day it is all about condition when it comes to these. Yes, you can probably find them for $7,500 on a buy-here pay-here lot on the wrong side of town, but prepare for the worst when you do because you will find it. Is this car an investment? Not at the moment. 20 years from now? Maybe. We aren't talking six-figures or anything, but I can't see how you'd ever lose money on a car like as long as you keep up on it. Now where do I sign?
– Andrew