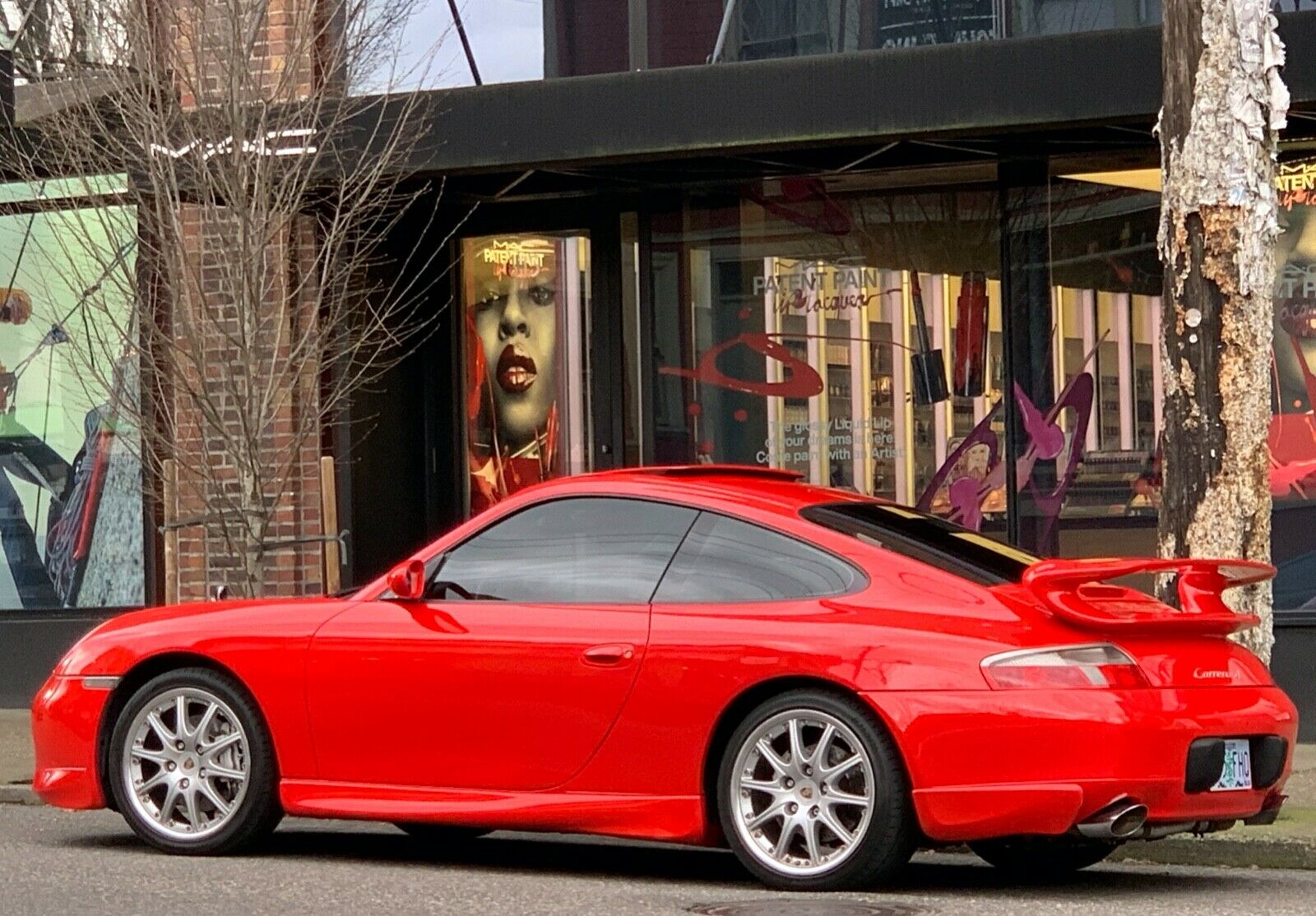 It's hard to believe that just two years separated the end of 928 production and the beginning of the 996. Is there irony in the fact that the 928 was intended to replace the 911, and instead it was a water-cooled 911 that finally ended the reign of the air-cooled designs from Stuttgart? Perhaps. And in many ways, the 996 was immediately hated for it. It was too soft, too round, too….well, flawed – whether it's from the exterior design, the interior quality, or the engine woes. But isn't that what a 911 is all about? Maybe the 996 is the most 911-ish 911 there has been. Chew on that.
While you ponder my proclamation, let's look at a pretty tempting example. Because let's face it – flawed though it may be, the 996 is still a 911, still makes great noises, and still turns heads. But one thing it won't do, generally, is break the bank – making them really appealing. And that's exactly what we have here – a Guards Red 2000 Carrera 4, replete with the Aerokit and Sport Design wheels that make it an early Euro-spec GT3 clone. Sure, it doesn't have the chops to back it up – but then, it's also under $25,000: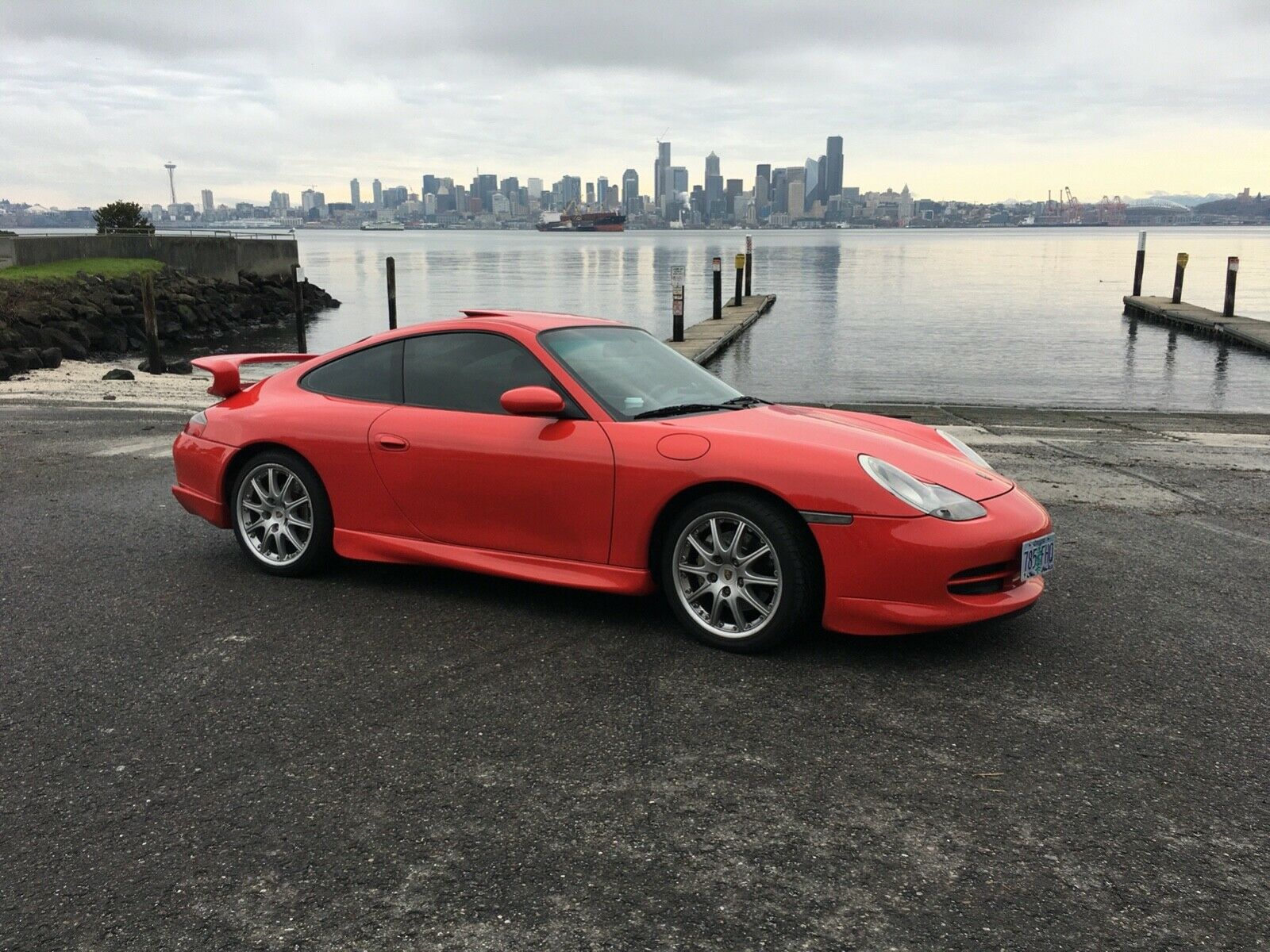 Year: 2000
Model: 911 Carrera 4
VIN: WP0AA2992YS622484
Engine: 3.4 liter flat-6
Transmission: 6-speed manual
Mileage: 75,500 mi
Location: Beaverton, Oregon
Price: $24,495 Buy It Now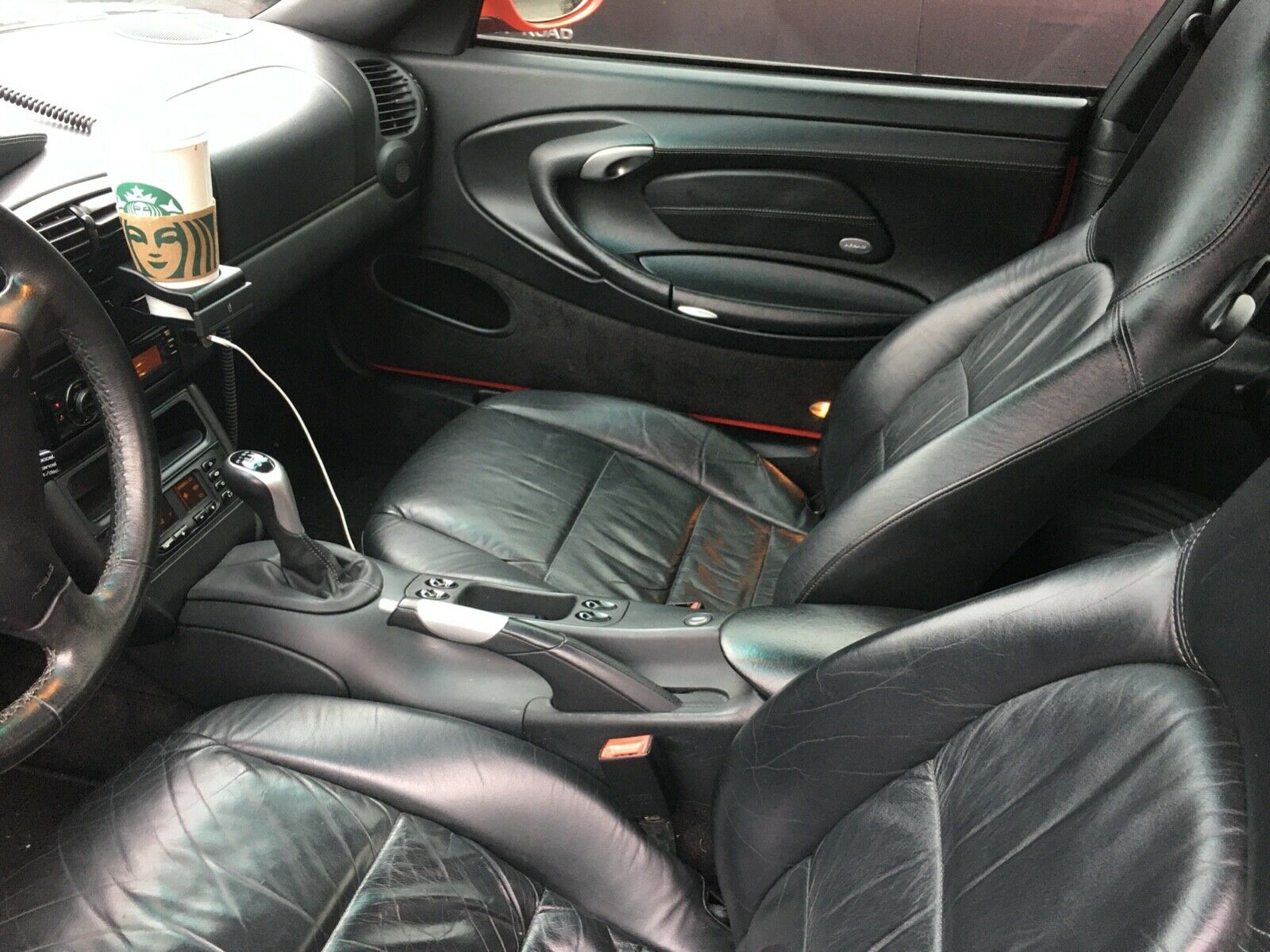 Did I grab your attention with the title? I now invite you to take a deeper look. This is a 2000 996 C4 (that's a 911 all-wheel-drive in Porsche-speak) in MINT condition factory replica of the same model year GT3, which was not imported to America, but is seen in nearly every Porsche press photo for the 2000 996 model. I have never seen another 911 for sale exactly like this one, C4 in Guards Red, with the full factory GT3 treatment. Porsche factory hood sticker has proper codes for all factory additions. 75,5xx miles, The owner I recently purchased this car from, owned the car since 2011. It was always garaged, and the most moisture it's seen is occasional hand-washes. *The manufacture date code is 04/00. It has the DUAL ROW IMS BEARING. Less than 1% failure rate.There are NO dings, scratches anywhere. Everything works as new.This car is 100% stock. The only modification that was done was to the stock mufflers.I had the Gundo Hack done.Modifies mufflers to the Porsche sport exhaust. It sounds Perfect. Oil changes were done with Motul 8100 Xcess . I recently took a 3000 mile trip and the car ran like new! Doesn't seen to use much oil, if any. Oil still looked clean after all the miles.Doesn't have any wetness underneath (look at the pic). Selling due to health reasons.Had the full 60K service.This car needs nothing. Local pick up or Buyer arranges shipping. I can help with that. Less than 10 + feedbacks, contact me first. Feel free to ask any questions. I will have deep sellers remorse for this car. Serious inquires only . No low ballers Please. Scott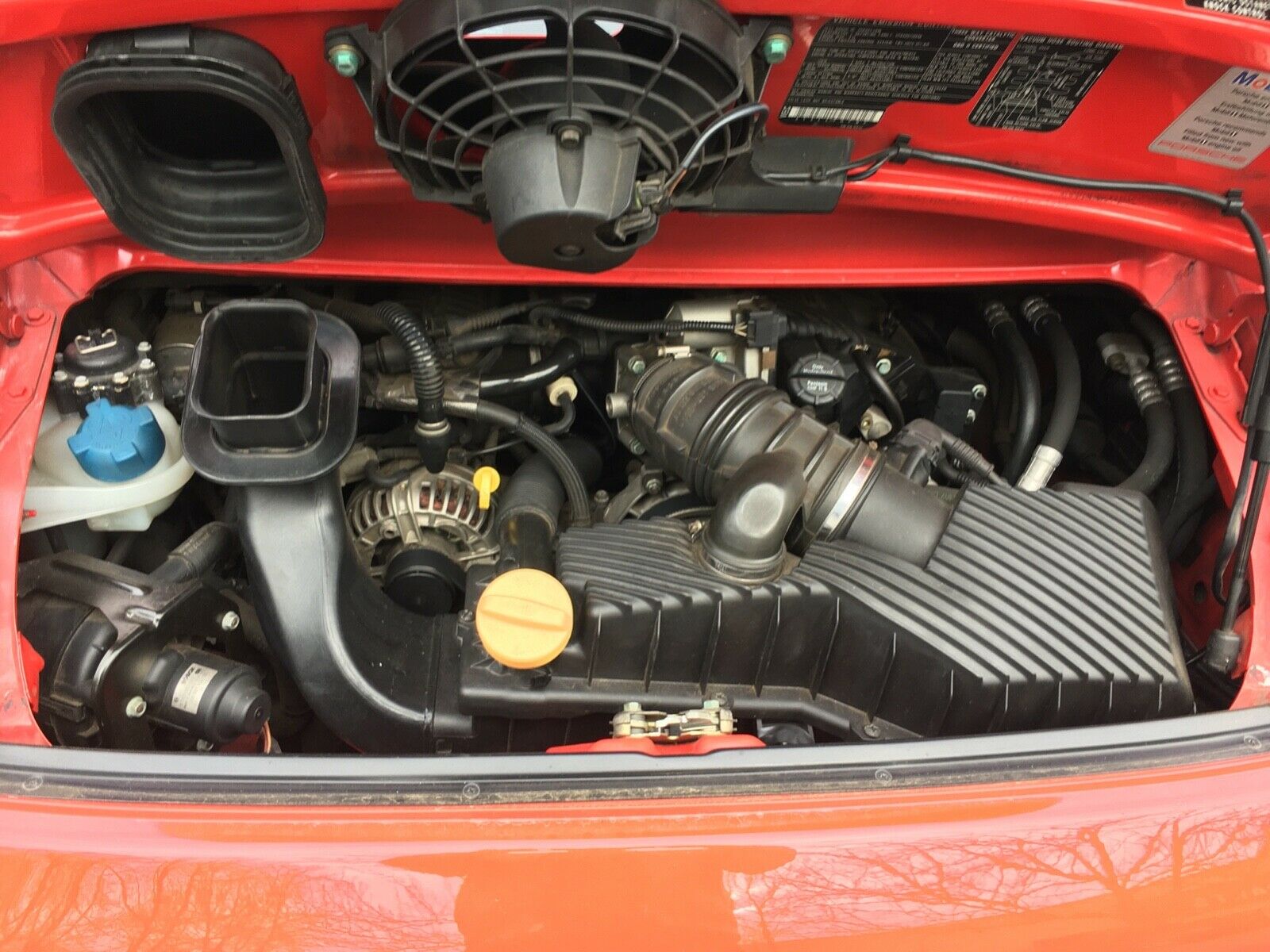 Okay, so the seller claims it's got a dual-row IMS, and he's correct that the internet says less of these fail. But let's be honest – in the realm of 911 repairs, is budgeting $2,500 for a replacement all that outrageous? For argument's sake, that's about the same amount that it cost to repair the headgaskets on my wife's former Subaru Outback. Try rebuilding an air-cooled flat six for less, and let me know how you make out.
So how about the rest? Miles aren't too high, the condition looks good, the full Aerokit is there, as are the desirable and great-looking Sport Design two-piece BBS wheels. The Guards red looks nice, and the silver-finished calipers look good too. Inside, it's a sea of black, but it's also not particularly offensive. 996 prices are on the rise, especially for nicer examples with neat options. This one strikes a balance of not being especially low miles, but also being far from used up. To me, it's probably worth a slight premium because of the Aerokit and Sport Design options over a standard Carrera, though truth told I wish it was rear-drive instead. But, you can't win them all.
-Carter