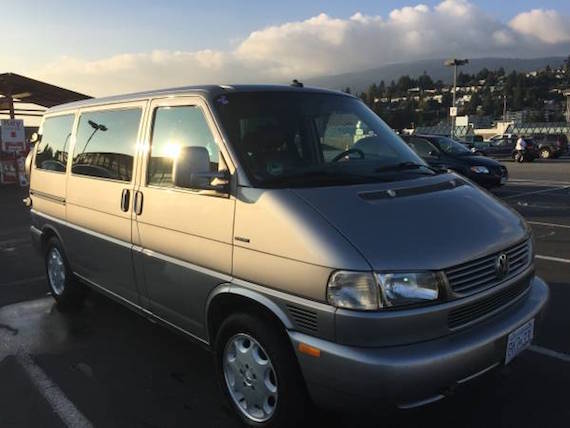 If you've visited our site in the last year, chances are you've seen me go off about wanting some form of T3 Syncro, whether it's a Westy or Hightop, a DoKa or even a plain tintop. I give double points if it's diesel powered.
Well today brings something that we've never had here on GCFSB and in fact few of us even knew existed: a Syncro diesel Eurovan, here labeled a Caravelle because Canada. Beyond the fancy 4WD and oil burning motor, this van allegedly has every available option including the Business Package, which features a fold-out table, large motorized LCD screen, and 4 rotating leather captain's chairs. All that, and yet my favorite part (besides the Syncro) is that it has still has a manual!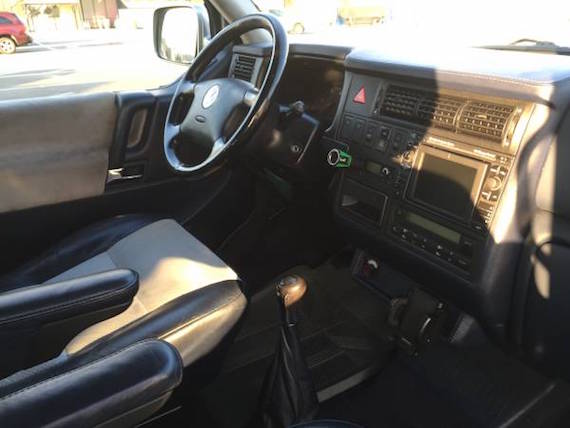 Year: 2000
Model: Caravelle TDI Synchro
Engine: 2.5 liter turbocharged inline-5 diesel
Transmission: 5-speed manual
Mileage: 80,000 km (~ 49,709 mi)
Price: $11,700 Buy It Now
Volksvagen Van Eurovan Multivan 4×4 SYNCRO BUSINESS TDI Turbo Diesel is one of 180 units build in the world. Fully loaded all leather with headliner and dashboard. TV, DVD, Navigation, CD changer, 12″ Motorized LCD screen. Telephone…coat hangers, Table, swivel chairs. Plus original metal 15″ wheels and tires with hubcaps. Has every possible option available in Year 2000. 80000km. Call David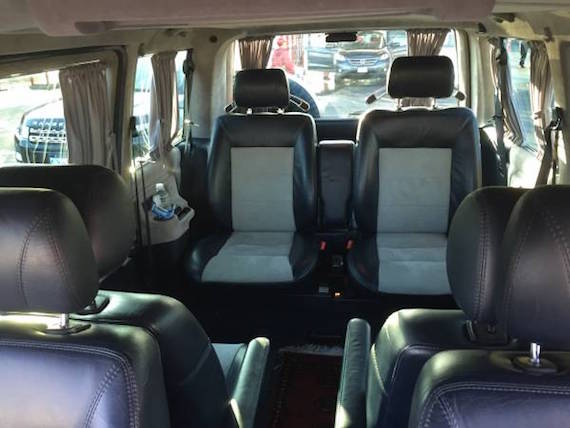 One of the most common (and reasonable) arguments against a Syncro T3 is that it just seems crazy so spend $30k (or $40k, or $80k…) on a 25-30 year old van. Well, rational funslayers, how about one that's just 15 years old? $32k looks even better when you consider the seller's claim that before the Phaeton this was the most expensive Volkswagen available. With much more modern amenities and NVH tolerances compared to the T3s, this Eurovan will get you and 5 of your friends anywhere you want to go in comfort and style. Obviously the executive seating package isn't as cool as a camping setup, but beggars can't be choosers when we happen upon something this rare.
A very cool find, thanks to reader Sam for the tip!
-NR