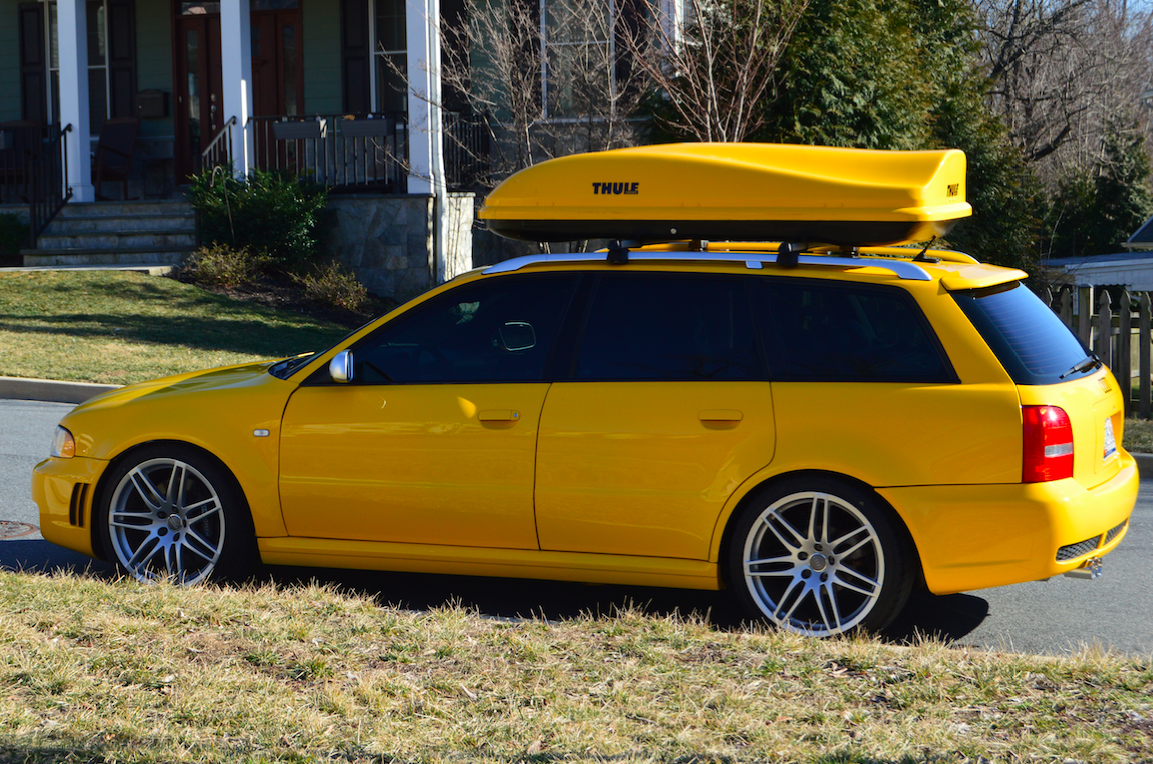 Update 4/4/19: This stellar swap sold for $26,677.
That M3-powered 325xi Touring was pretty impressive, no? But it's not without competition in the market today. That's because at the same time BMW was leaving the most powerful 3-series out of the Touring market, Audi was offering U.S. customers the 250 horsepower twin-turbocharged all-wheel drive 6-speed S4 Avant finally! The blown 30V V6 was capable of hustling the small wagon from 0-60 in 5.9 seconds while your groceries remained firmly embedded in the hatch trim.
Of course, as impressive as the U.S. bound S4 Avant was, it was still over 75 horsepower down on the brand-new E46 M3. That wouldn't do for Ingolstadt, who employed Cosworth Technologies to revisit the V6. The result was quattro GmbH's RS4 Avant, and power increased to 375 while the B5 sprouted flared arches, slits in the nose and deep valances. Unfortunately for U.S. customers, the B5 RS4 was a no-go for importation, leaving some to wonder what might have been build their own:.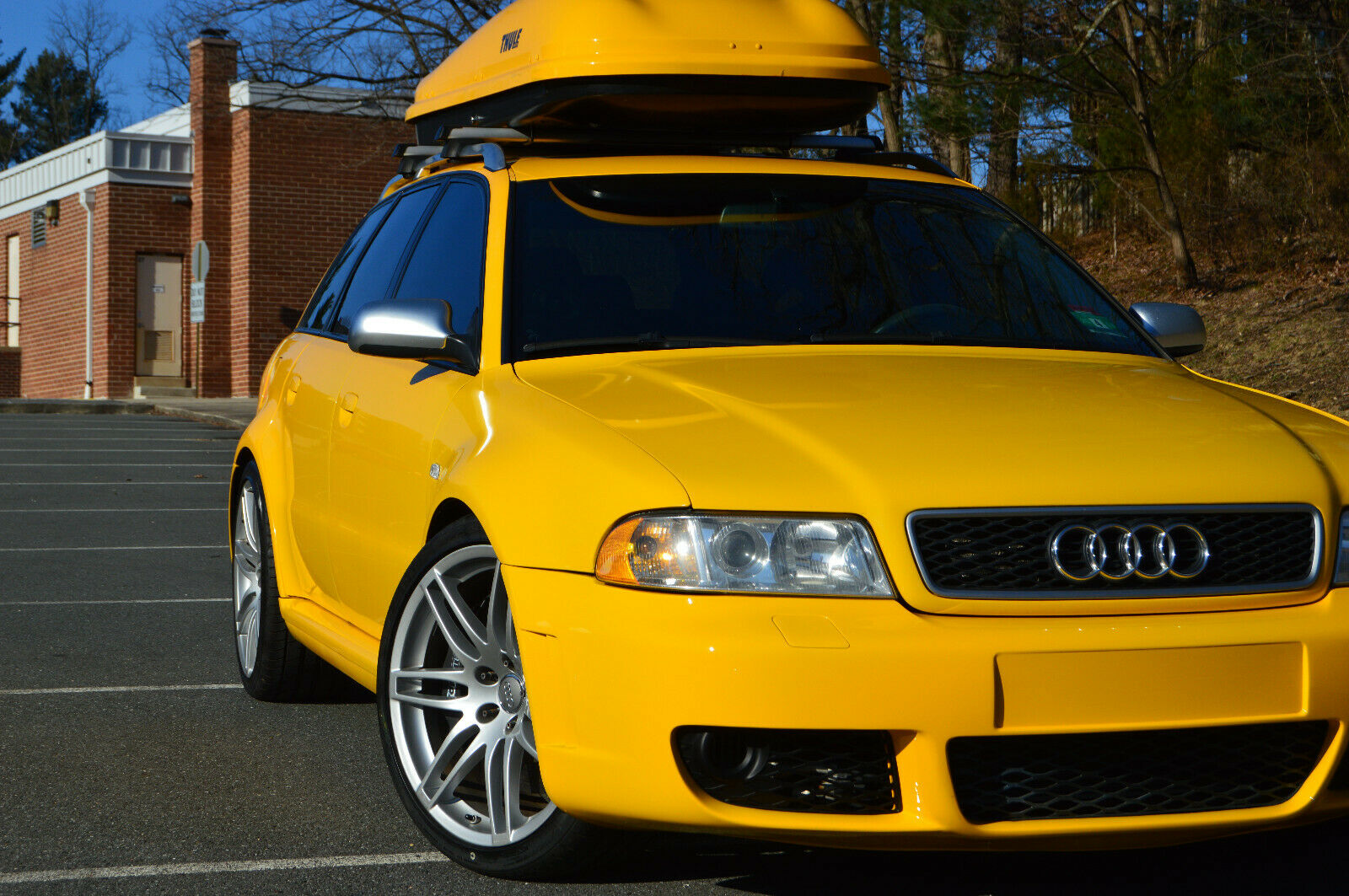 Year: 2001
Model: S4 Avant RS4 Tribute
VIN: WAUXD68D91A100636
Engine: 2.7 liter twin-turbocharged V6
Transmission: 6-speed manual
Mileage: 98,820 mi
Price: No Reserve Auction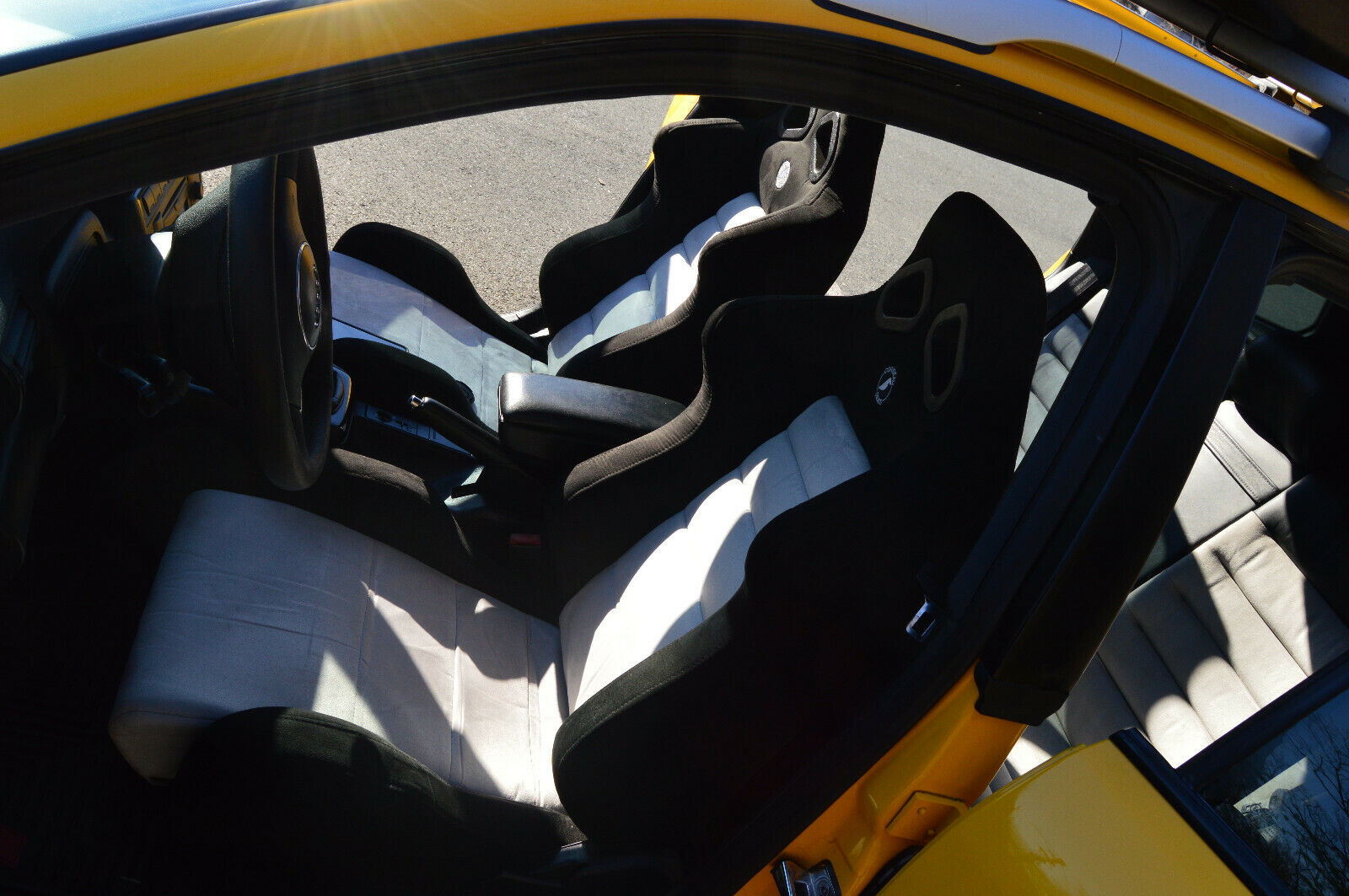 Up for sale is my beautiful 200 Audi S4 Avant, RS4 Tribute Wagon. This wagon has a complete OEM Audi B5 RS4 conversion that was professionally made by GMG Performance in California and was featured in European Car Magazine. As you might know Audi B5 RS4 were never sold in the US market and were produced in limited quantities worldwide.

I bought the car in 2016 and have spent countless hours and funds to get her to the current state she is in. My main purpose when I bought the car was to bring her back to her former glory with an complete OEM look, confortable and reliable. My mechanic was thrilled to see her back to her former glory and I knew he was the right guy as he has a B5 RS4 as well.

The car was recently professionally detailed and it looks amazing. The engine block and heads have less than 250 miles and hence they are in a brake in period. For this reason Blake at ETS put a very conservative tune until more miles are put on the car. After more miles are accrued then he can revise the tune and will likely make around 340-360 wheel horsepower in a conservative tune on pump gas.

After talking to Audi it is my understanding that in the US this is 1 of 1 with the following specs. Car comes with 2 fobs, 1 valet key, 1 plastic emergency kit, and the key code in case you need to order another key. I have had over 4 Audi B5 S4 and I have never seen these available on used cars, as they are often lost.

OEM Specs on the Car:

-2001 Audi S4 Wagon with the following specs from Factory:

-6 Speed Manual Transmission

-Imola Yellow Paint

-Sunroof

-Navigation

-Sport Package Interior with Silver Alcantara Inserts and Silver Dash Inlays

This is a clean title car in my name. This is a NO RESERVE auction so highest bidder will win. A non-refundable deposit is due after 48 hours after the auctions ends. I will assist with shipping at buyers costs but only after all of the funds have cleared. Please feel free to ask any questions you might have and Happy Bidding.

Body Work: All body work done by Global Motorsports Group in Santa Ana, CA

-OEM Audi B5 RS4 Front Bumper with OEM B5 RS4 Grills

-OEM Audi B5 RS4 Side Skirts

-OEM Audi B5 RS4 Rear Doors

-OEM Audi B5 RS4 Quarter Panels

-OEM Audi B5 RS4 Rear Bumper

-OEM Audi B5 RS4 Roof Rack in Brushed Aluminum

-OEM Audi B5 RS4 Mirror Covers in Brushed Aluminum

-OEM Audi B5 RS4 Hood Grill

-OEM Audi B5 RS4 Fender Liners in all 4 corners

-GMG Performance Carbon Fiber Front Fenders (1 of 2 sets made)

-Entire car re-painted in Porsche Speed Yellow (has more of a orange hue)

-All Window trim was Removed and Painted Flat Black

-Thule Evolution 1600 Cargo Carrier Painted in Porsche Speed Yellow

-OEM Audi Avant Specific Roof Rack

– Windshield Wiper Aero Front Conversion, and MK5 Rear Conversion

Wheels:

-OEM Audi 19 B7 RS4 Rims

-Toyo Proxes T1 Sport Tires (255/35/19) with less tan 200 miles on them

-Stud Conversion in all 4 corners

-H&R 10mm hubcentric wheel specers

Suspension:

-Bilstein PSS9 Adjustable Coilover Suspension

-Stern Adjustable Front Control Arms

-CPP Adjustable Rear Control Arms

-Stern Motor Mounts, Transmission Mounts
-Apikol Rear Diff Mount

-H-Sport Extreme Front and Rear Sway Bar Kit

Brakes:

-Stoptech ST-60, Front Big Brake Kit, 355×32 Rotors and Stainless Steel Brake lines

-Stoptech Rear Stainless Steel Lines

Engine:

-Stock 2.7 OEM Audi B5 S4 block with forged connecting rods

-Stock OEM Audi B5 S4 Heads with OEM Audi 2.8 Intake Cams

-Silly Rabbit Motorsport K24 RS6 Turbos w/ Inlets & Braided Oil Feed Lines

-Silly Rabbit Motorsport Side Mount Intercoolers

-Paragon Performance Braided Wastegate Lines

-OEM Porsche 911 Coolant Cap
-OEM Porsche 911 Oil Cap
-OEM Valve Covers Custom Powdercoated Speed Yellow

Tons of new OEM Audi engine parts were installed that are not listed so if you want a seperate list please let me know.

Intake:

-OEM Audi B5 RS4 Intake Y-Pipe Painted Black

-Silly Rabbit Motorsport 85mm Intake Tube with Hitashi MAF

-Vast Performance Bi-Pipes Powdercoated Black w/ Meth Bungs
-034 Motorsports Throttle Body Boot
-034 Diverter Valve Hoses
-034 Power Steering Supply Hose
-034 Silicon Spider Hose
-034 After Run Pump Delete Hose
-034 Snub Mount
-Apikol Lobster Claws

-OEM Audi 710N Diverter Valves

Fueling:

-034 Motorsports 2.0 Coil Conversion w/ ICM Deletes

-VAG Autowerks Coilpack Adapter Plates

-NGK BKR7E Spark Plugs
-EV14 60lb Fuel Injectors w/ Adapter Clips

-034 Motorsports Bosch 044 Fuel Pump

-European Tunning Specialist Tune

Exhaust:

-ATP Catted Downpipes with new OEM 02 sensors

-AWE 2-2 Catback Exhaust

-OEM Ceramic Coated Exhaust Manifolds

Drivetrain:

-Stasis Center Differential

-JHM Short Shifter Kit

Interior:

-OEM Audi B5 RS4 Interior Trim in Piano Black (very rare to find this trim set)

-OEM Audi B5 RS4 Door Handles

-OEM Audi B5 RS4 Door Sills

-OEM Audi B5 RS4 Alcantara Steering Wheel and Airbag

-OEM Audi B7 RS4 Shifter Knob

-NewSouth Performance Analog Boost Gauge (In Vent)

-Corbeau TRS Racing Seats Silver Suede

-Corbeau Audi B5 S4 specific seat brackets

-OEM Audi B5 Sport Rubber Mats

-OEM Audi B5 Avant Cargo Mat

-OEM Audi B5 Avant Pet Divider

-OEM Audi B5 Avant Cargo Cover

I also have a lot of the OEM parts so the winning bidder is more than happy to take those as well. I also have a an OEM B5 RS4 Speedo / Cluster in MPH, OEM B5 RS4 tailights (European specific), complete set of OEM B5 RS4 door sills, Ohlins / Stasis Motorsports complete suspension with reservoirs that I can sell to the winning bidder if interested.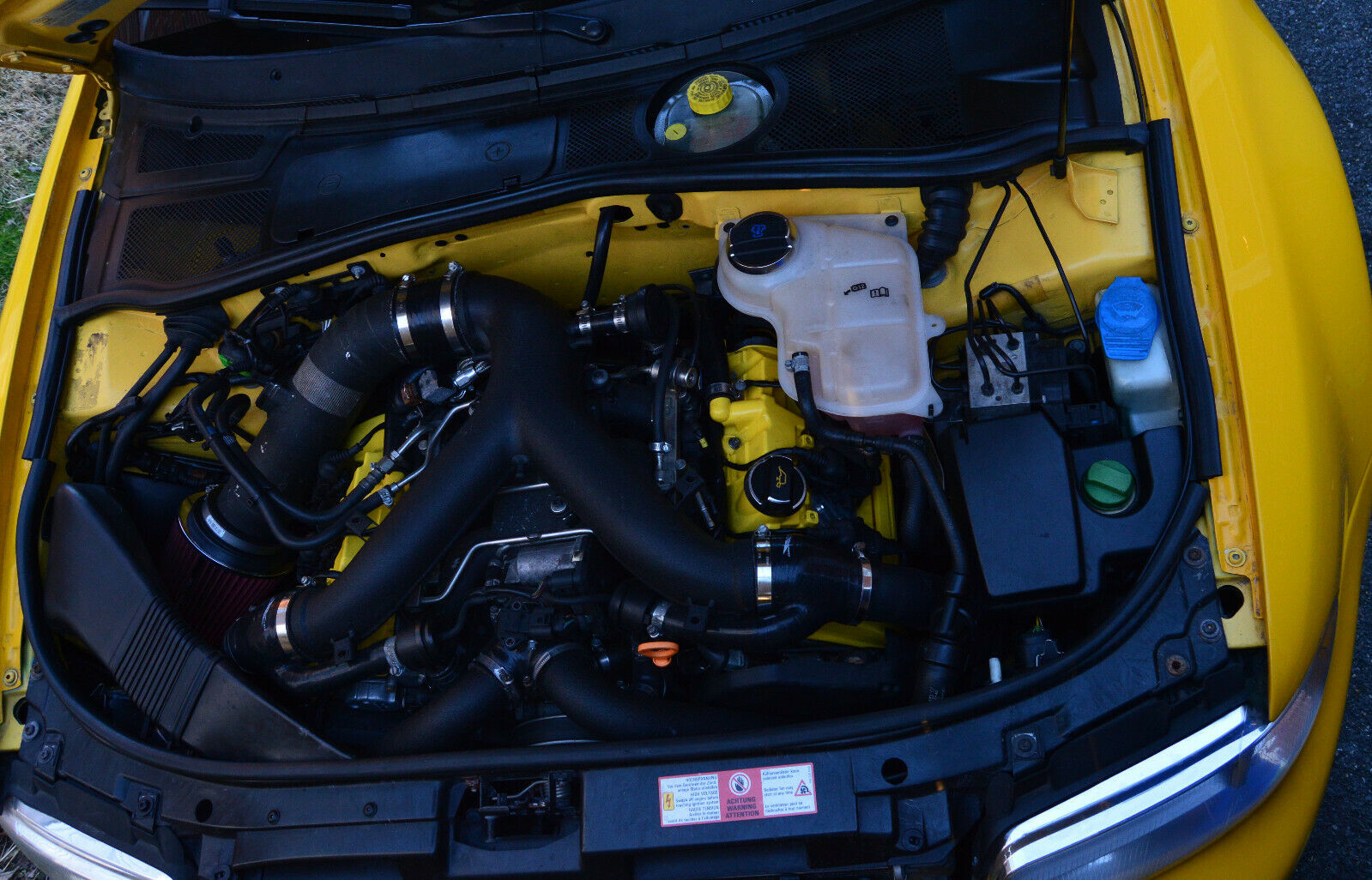 So while the 325xi took the awesome engine out of another car and then tacked on bits to make it look more special, this car went the opposite route. The big dollars were spent on OEM RS4 pieces outside for a factory look, while the V6 was easy enough to turn up to RS4-levels of performance. The result is a very impressive package which should quite soundly outperform even the S54 in the 325xi. Better yet, while the BMW really had to be a one-off of hobbled-together bits from other models potentially making it more difficult to maintain down the road, this Audi basically retains its stock drivetrain configuration. Miles are far lower than the BMW, too, and although the interior lacks a top-dollar look of factory seats from Europe, it all looks quite tidy.
Bidding has so far pushed to $15,000 at time of writing but I'd expect this auction to go much higher than that ultimately. It's very expensive to properly do a RS4 body transformation and this one looks well executed, so it wouldn't surprise me all that much if the final number was close to double the current bid.
-Carter