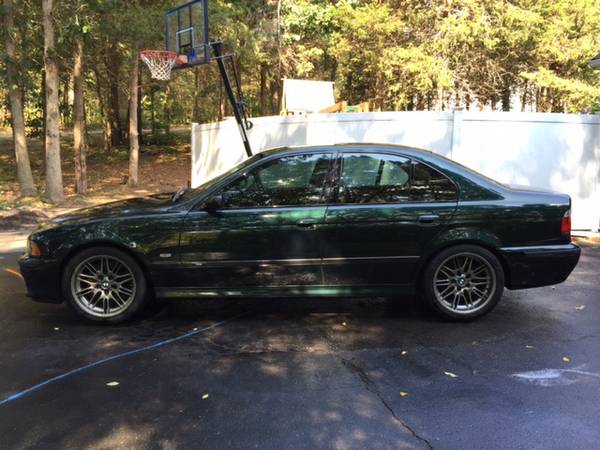 About halfway through production of the E39 M5, BMW released a series of films from notable directors highlighting their model range. They all starred Clive Owen as the ubiquitous Driver character as the wheelman of a particular model. Some were dark, some were mysterious, but my favorite – and, I believe the favorite of most people – was Guy Ritchie's Star. For me, it was neither the famous director nor his power-couple wife Madonna that was the star of that particular film, but the Driver's M5. Indeed, rewatching the film I found myself comparing the character's introduction monologue, which ostensibly was about the female character played by Madonna, to the car. The characteristics shared of the dual nature of the iconic singer somehow work juxtaposed onto the M5. That was brought into sharper focus as the film progressed and Blur's Song 2 – a song that somehow perfectly summed up the M5's character. A deep base line, rhythmic speed and shouts of "Woo Hooo!" seem to somehow follow the M5 wherever it goes. Over the top? Absolutely, but it seemed that the whole plot line of Star is how most M5 drivers think their daily commute goes.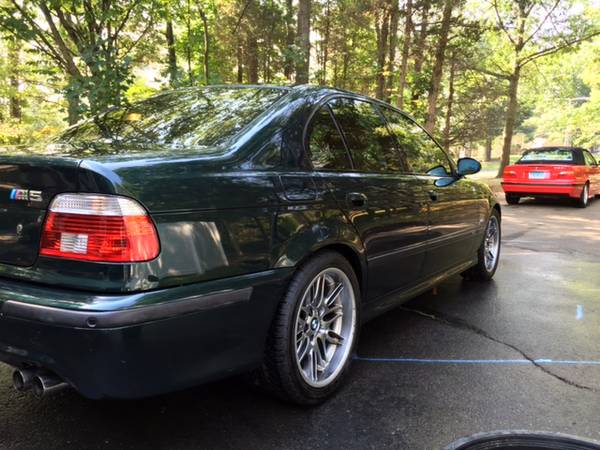 Year: 2001
Model: M5
Engine: 4.9 liter V8
Transmission: 6-speed manual
Mileage: 98,500 mi
Price: $21,750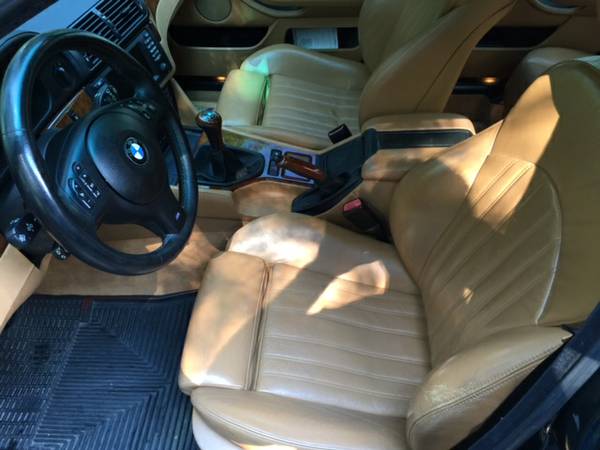 This is my 2nd BMW M5 (prior 1991 E34 M5). I am a German car enthusiast & collector. My 2001 M5 is primarily used as a family, weekend & business vehicle. Everything works as it should, car is fast and solid. Current odometer: 98,500 miles . Purchased in 2008 w/ 68,500 miles (Florida car shipped). Driven roughly 4200miles annually since then. Garaged 24x7x365, never driven in snow, leather treated w/ Lexol 4x / year,exterior hand washed only with 7th generation bio degradable soap Rare Oxford Green w/ Tan interior New items: battery, Michelin Pilot Sport A/S tires, diff and pinion seals, windshield, thermostat, valve cover seal & breather hoses. Recent tune up including: new OEM NGK spark plugs, BMW grade transmission& rear diff fluid flush, camshaft position sensor, new K&N air filters. No other mods Castrol Synthetic oil changes every 3500 miles 23+mpg highway. Thank you. Listed at $21,750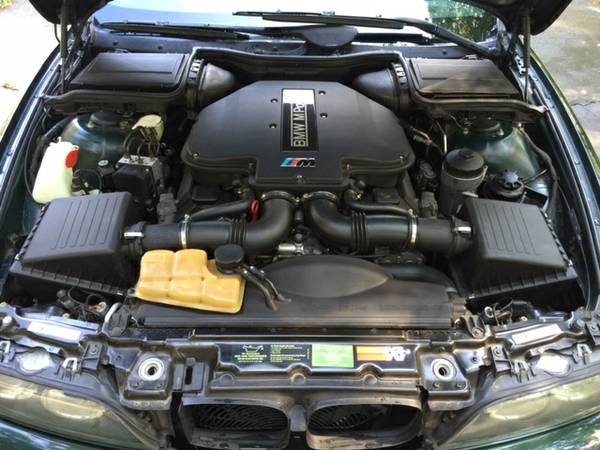 I appreciate a careful owner. I'd like to think I'm a careful owner. But I always get a chuckle when I read "careful owner" ad copy, which includes parking the car on a bed of roses every night. All I can think of is the bit from Top Gear where Clarkson is talking to the insurance company posing as a parent, announcing that their child will only "very,… very rarely" use the car. But this M5 certainly does seem to have been loved and I personally find the Oxford/Tan color combination in perfect fitting with the E39 shape. It's not shouty, but it looks great to me. The careful ownership has included the right maintenance too, and with below average mileage you should be in good shape. In my search for a "perfect" E46 these E39 M5s kept coming up and taunting me. For about the same price as a clean M3, they certainly seem like a lot of performance sedan for the money.
-Carter