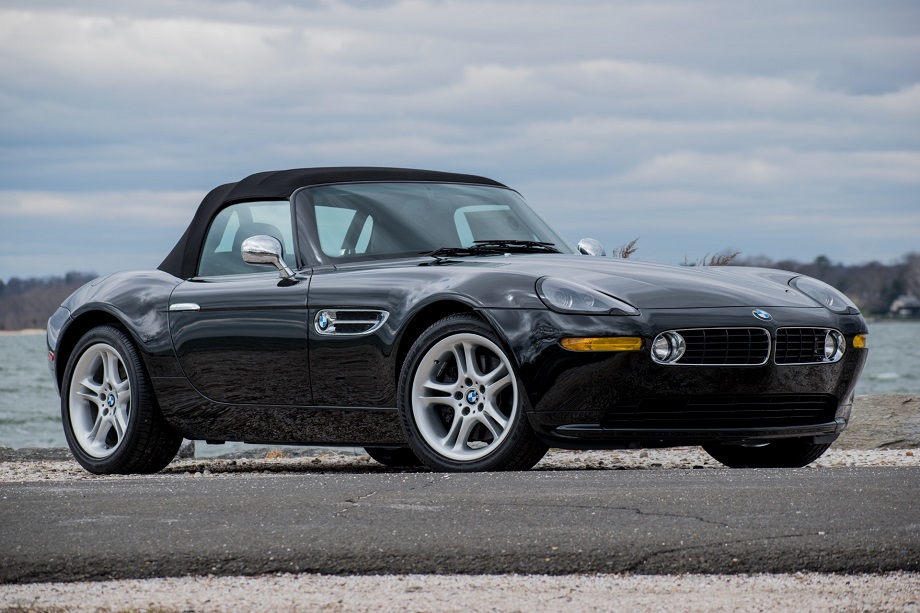 There is a Z8 that lives near me. It's silver with a red interior and is quite striking. I don't think its owner drives it daily, but if the weather is nice I see him just about each morning (presumably) heading to the office. Top down, lovely exhaust note burbling in the background. It's a beautiful car with a road presence few other cars possess. That presence isn't in the same way certain high performance machines command the road. It definitely isn't the way a Dodge Hellcat commands the road. Actually it's about the opposite of that. It's grace and elegance and timelessness wrapped together. With almost 400 hp it performs pretty well too.
I've said before that I didn't really like the Z8 when it debuted. I love them now.
The one we see here is not the one owned by my daily driving neighbor. Not at all. This one, a Triple Black 2001 BMW Z8 located in Connecticut, has 15 miles on it. Yes, you read that correctly, 15!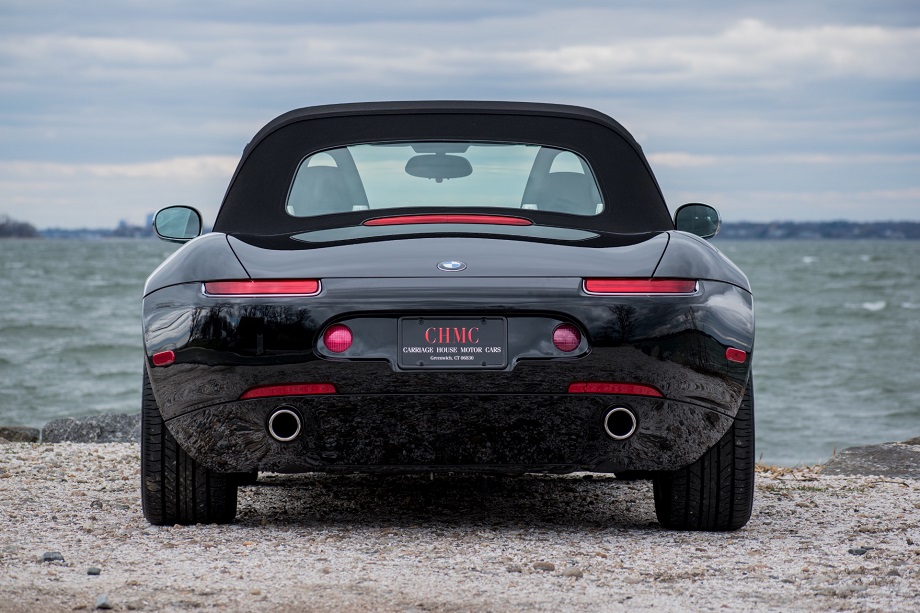 Year: 2001
Model: Z8
Engine: 4.9 liter V8
Transmission: 6-speed manual
Mileage: 15 mi
Price: Inquire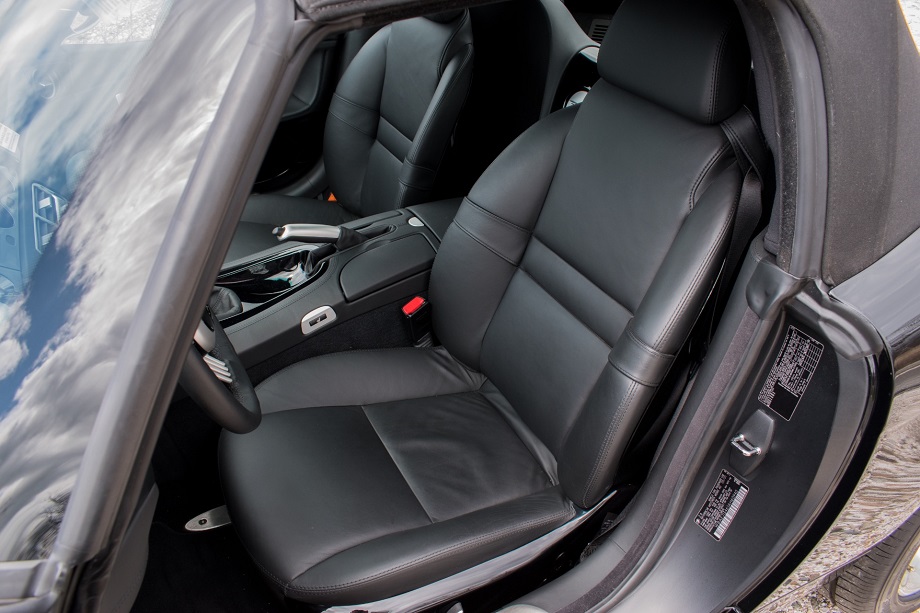 2001 BMW Z8

15 – Fifteen Original Miles!!!

One Owner Since Purchased New

Since Carriage House Motor Cars started over 48 years ago, we have come across some of the greatest automobiles in the world. Most of them with amazing provenance and history to match. This vehicles story stands out as one of the most unique stories of any car we have acquired over the last 48 years.

This 2001 BMW Z8 was purchased new by a gentleman on July 11, 2001. It had 2 miles on the odometer when he picked it up from the BMW dealership. He drove it home, parked it in a climate controlled environment, and never drove it again. He never removed the original window sticker from the drivers glass and left the convertible top up for storage. It currently has 15 original miles.

This is a once in a life time opportunity to acquire this rare and desirable BMW Z8 which is the best and lowest mileage example in the world and represents an excellent investment opportunity. Finished in the most desirable color combination of Black/Black, this vehicle is accompanied by all of its original documentation including its coffee table book, Service Books and Manuals, Tool Kit, Hard Top, Hard Top Stand, Motorola Cell Phone, BMW CD and other original documentation.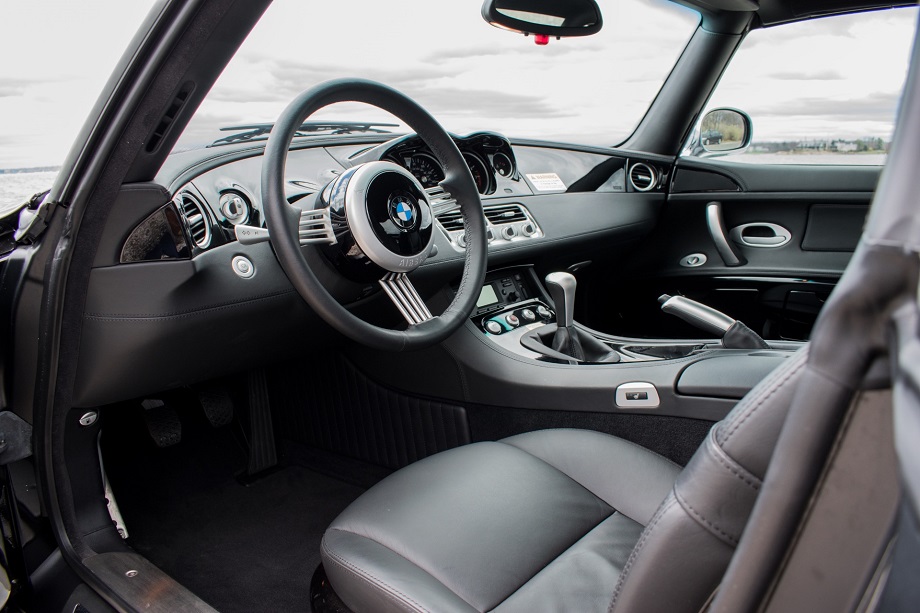 Any time I encounter a car with mileage like this I always wonder about the circumstances. As the seller puts it, this one actually is pretty straightforward: the owner bought it new with 2 miles on the odometer, drove it home, and parked it. That's it. What?! Never drove it again. How?! Why?! I cannot even pretend to understand such motivations, but it is how we have ended up seeing a 17-year-old car with fewer miles than many new cars. We come across low-mileage cars listed as "showroom new" sometimes, well this one still has the frickin window sticker attached. I hope he at least drove it home with the top down, though I'm guessing he didn't. Also, who keeps the window sticker on the car while driving it home? Whatever, I'm guessing this was all part of the plan.
As you'd expect this Z8 looks amazing. I can't imagine you'll find another in this condition. Triple black wouldn't be my preference, but if your goal is lowest mileage collector car status then perhaps you won't quibble over the color. Of course, you can't drive it much, if at all, and that's going to dampen the enthusiasm of many. However, if you want a unicorn and you'd like a Z8 museum piece – and I'll admit the Z8 is a phenomenal car simply to stare at – then this is the one you've been seeking. I'm sure the price will be insane, but will it be more insane than buying a great car, driving it home, and parking it never to be driven again?
-Rob