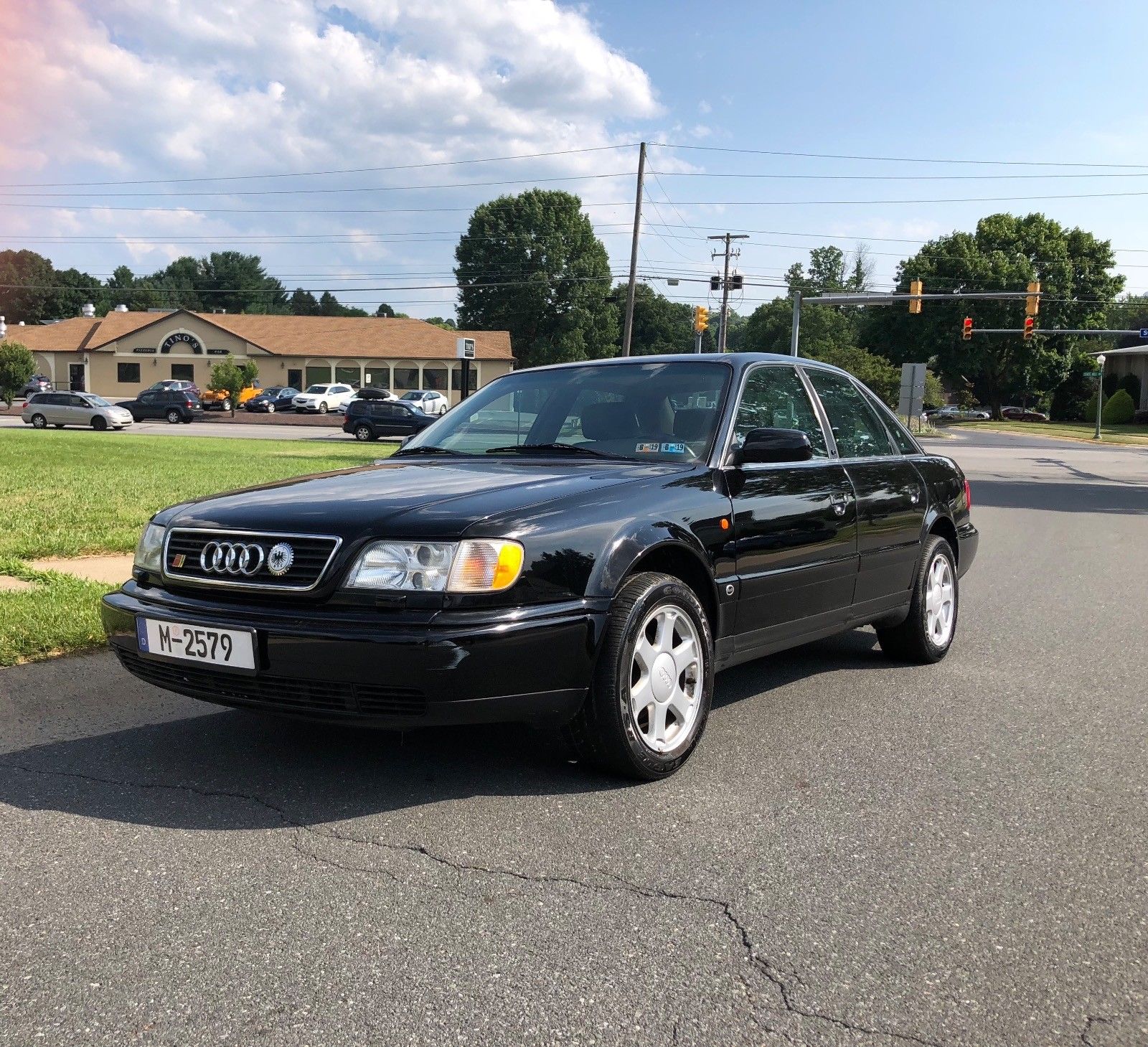 There are quite a few collector cars out there that we talk about often. In most cases, instead of being ahead of the trendsetters, enthusiasts are left lamenting how cars that are now worth capital could once be bought for pennies. Name the classic that you grew up with, and for the most part really nice examples will be priced out of the reach of many. Because of this, often those that can afford these classics at top-dollar wouldn't dream of daily driving them.
But there are still bastions of hope for those who want a special car that can be driven daily but will be quite unique and in good shape, yet remain within a reasonable budget. Sound too good to be true? These twin 1995 S6s spooling up their AAN 20V turbocharged inline-5s beg to differ: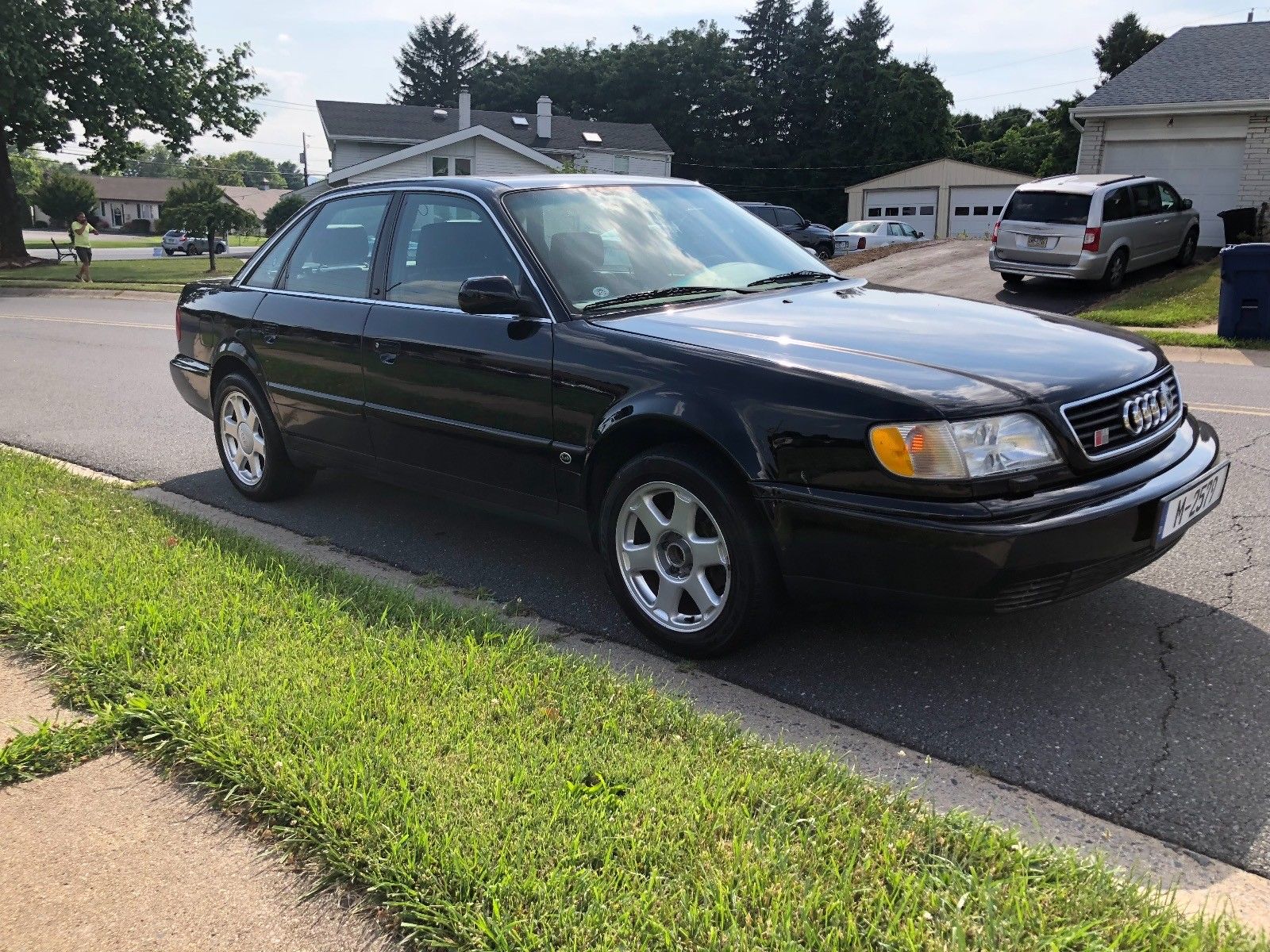 Year: 1995
Model: S6
Engine: 2.2 liter turbocharged inline-5
Transmission: 5-speed manual
Mileage: 126,356 mi
Price: No Reserve Auction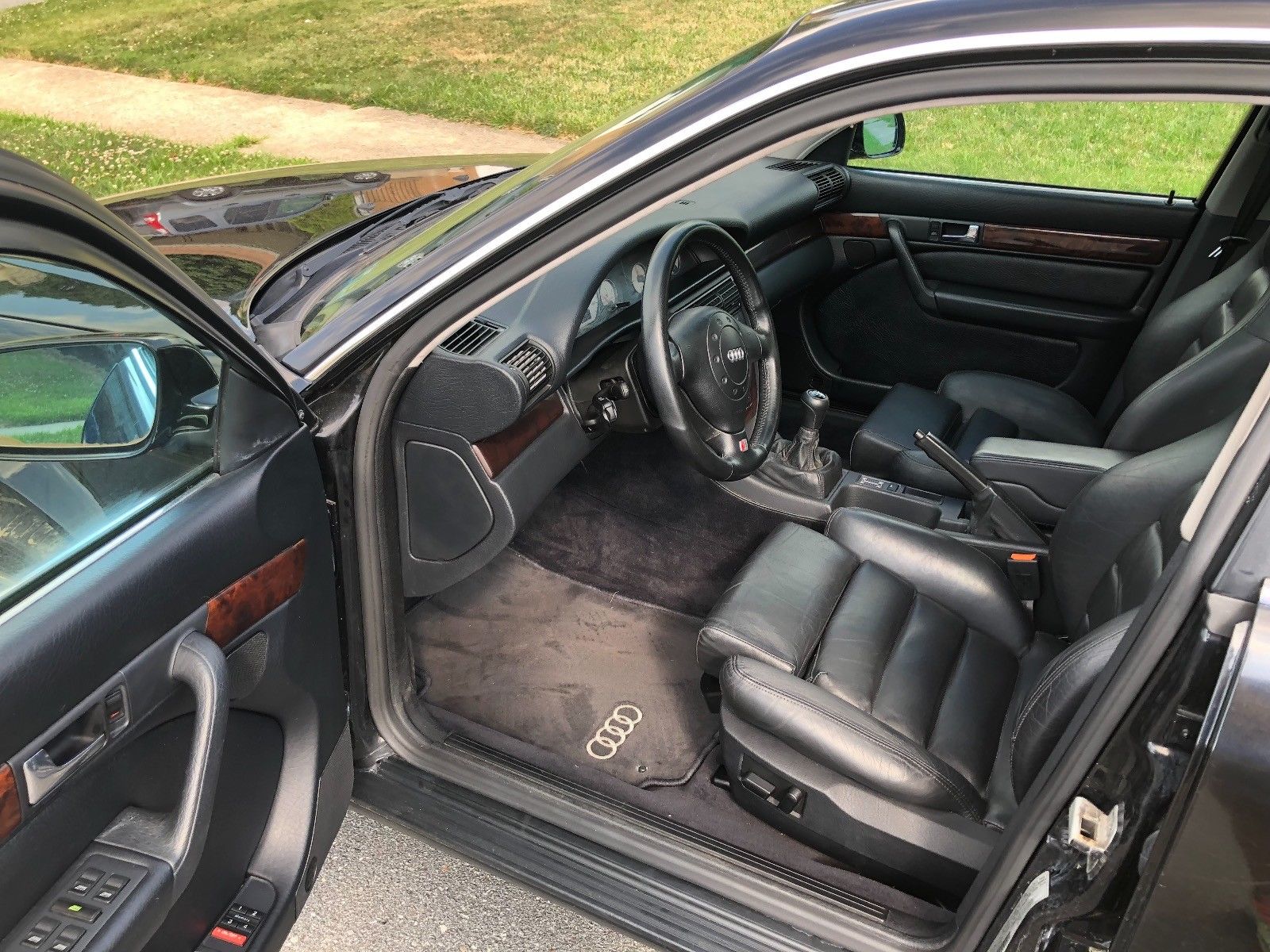 NO RESERVE!! For sale is a 1995 Audi S6 "URS6" In beautiful "Brilliant Black" ALWAYS GARAGE KEPT this is a 2 Owner Car The last owner was a Elderly lady who has owned This Audi since 8/15/2000

This car Has never been modded a true example of an all original never molested URS6

126K Original Miles

an absolute clean beautiful car

Runs and drives excellent just replaced the clutch less than 200 miles ago

Recently inspected last month

Also put In a brand new Battery and Starter

CONS: The rear view mirror Adhesive fell off needs to be put back on

Car some times makes a scratchy noise from the heat shield rattling

Missing 1 original center cap on front right wheel

Message me with any questions or concerns or Call/Text.. Eric 717-256-4800

BUYER MUST PAY $500 deposit within 24 hours of winning BID

I RESERVE THE RIGHT TO END AUCTION AT ANY GIVEN TIME copy and paste the drop box link below for more pics of the car https://www.dropbox.com/sh/seh9igtp4e6m4zt/AABWPH4xz_qU0iudkL3RFX6Sa?dl=0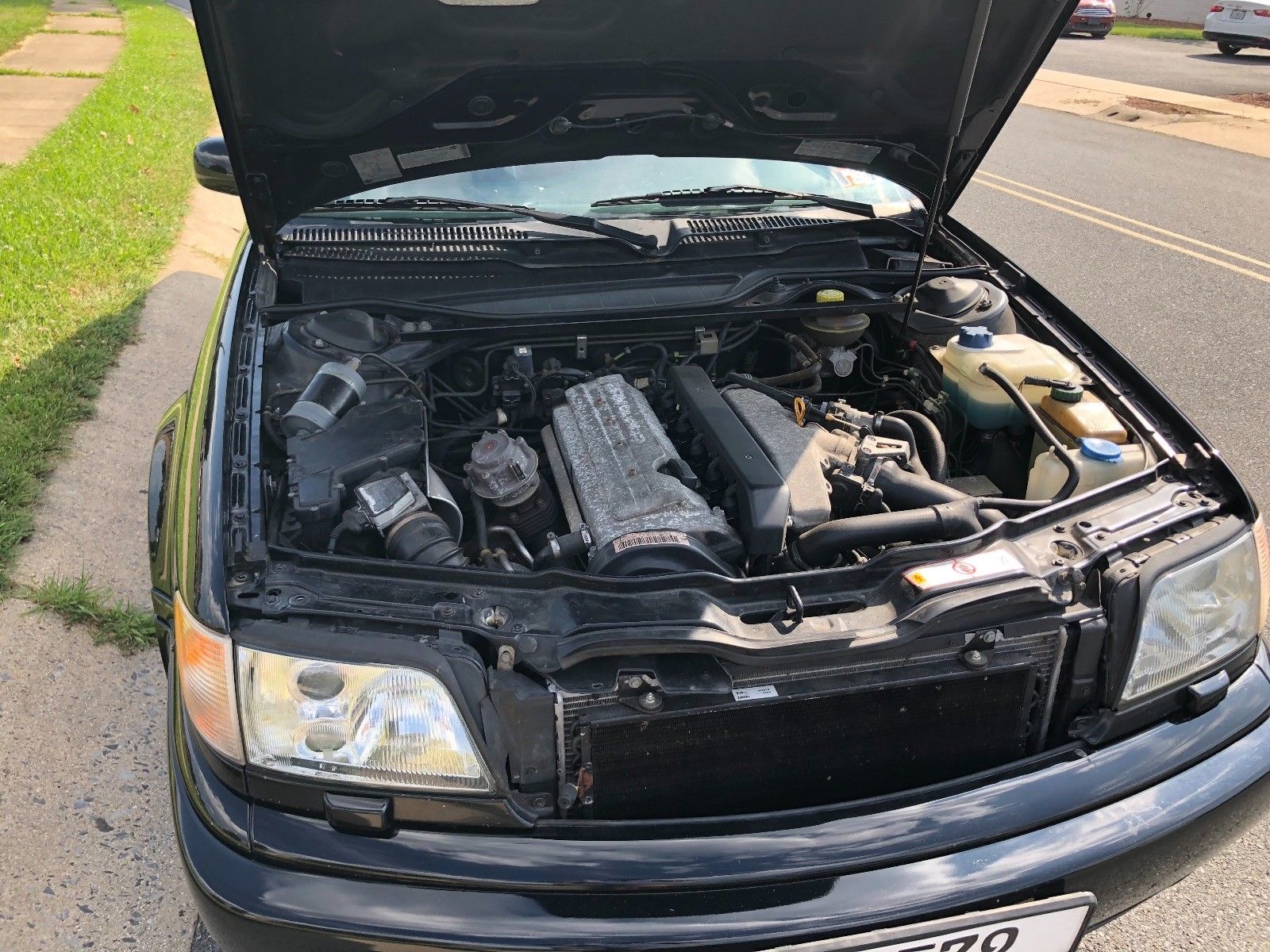 There were many rolling changes to the S6; this is a '95 example, but wears the mid-run Speedline Avus wheel design and has closed headrests. Pop inside and you can see the manual rear differential lock, and the infrared key fob (replaced by radio frequency for the '95.5) is on the B-pillar. This car appears to be a very good survivor; it wasn't abused badly but does show some signs of its age and use. Tracking down the correct Avus centercaps can be difficult as they were model-specific, but you can mod A4/A6 15″ Speedline caps to fit. The scuff on the bumper could probably be mostly polished out and a little detail work under the hood would reveal a pretty presentable super sedan. The no reserve auction is currently sitting at $4,000 with two days left, and once again I'm left to ask what more you could get for this amount?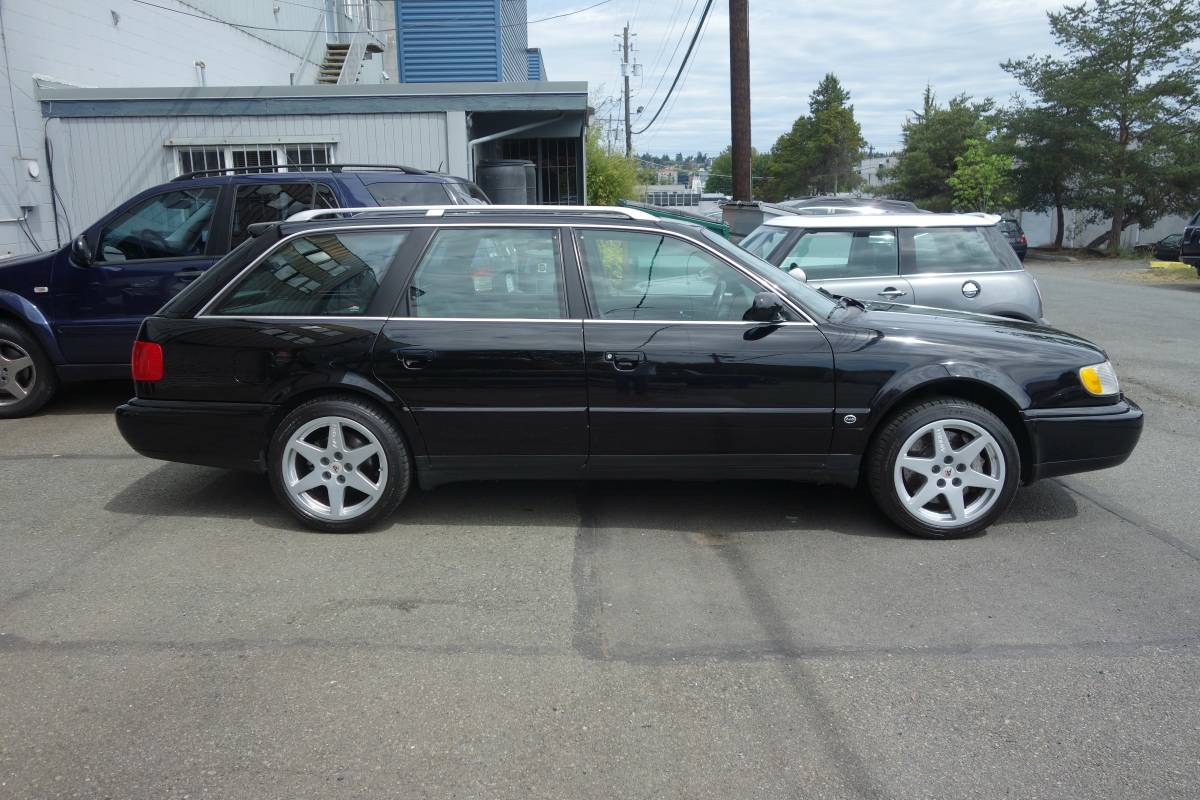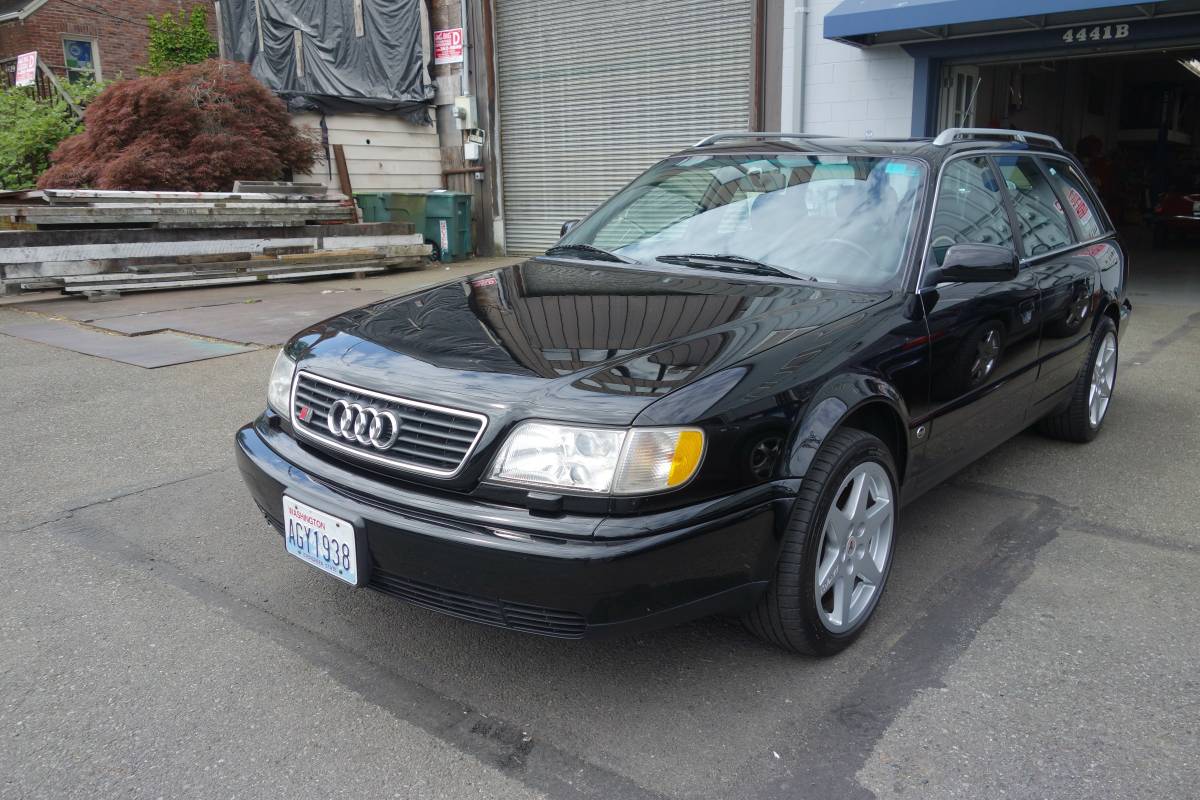 Year: 1995.5
Model: S6 Avant
Engine: 2.2 liter turbocharged inline-5
Transmission: 5-speed manual
Mileage: 119,000 mi
Price: $15,000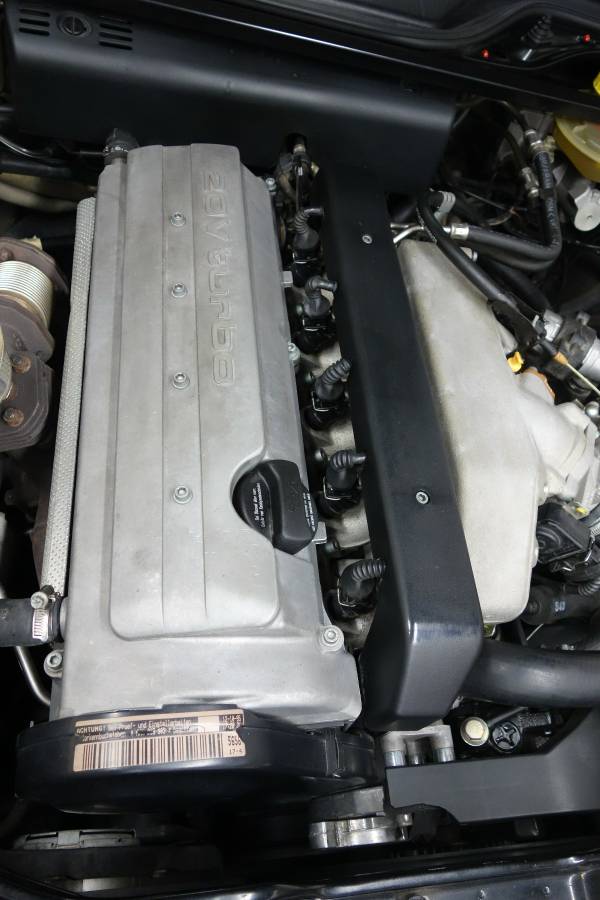 Yes it is a 1995 1/2 Audi S6 Wagon. This is not your mom's wagon. 119K original local miles.

IF CAR IS POSTED IT IS AVAILABLE!

This car was purchased NEW from Barrier Audi and since owned by 3 adult enthusiasts. Never abused or hurt, has always been the 3-5 car in the stable. 100% full records and documentation since new. NEVER wrecked always maintained and garaged since day one.

Black on black new complete paint 4 years ago, it is arrow straight, no dents or dings. The reason for paint will be explained upon your viewing of the car, it was not wrecked, business deal between dealer and the Audi authorized Seattle body shop. The car did not need to be pained but it was and it is stunning.

New 225/45/17 Michelin's, over sized AP front brakes about $4K value, all spares and original parts come with the vehicle to include lowering springs if you choose to install. The drivers seat has a small wear through the leather by your lower left rib area, yet the thick original leather is not like today, this is firm sturdy full leather on factory Recaro seats. White gauges, everything works on this car, the pictures do not do it justice and we DO not need to sell. 5 speed gear box, works and drives amazing. The black paint is a mirror!!!

We are thinning the heard in our toy inventory, please do your research on this, depending on who you speak to and docs you find, about 300 of these units came to the US, yet (RARE) E 30 M-3's have 5000 units to the US so this is an opportunity to own the real deal. Everything works and it is unreal and fun to drive or go to a dinner night out in luxury. LOCAL car since day one!!!

Adult owned and never wrecked. full records since day one, factory dealer service.

Email your number for a call back, viewing time and purchase, We will get back to you immediately. First come first serve.

Do not email us with your input on KBB etc. This is not a KBB vehicle, This as good as it gets or maybe an E55 Wagon. This is a vehicle you can still work on, change the oil, plugs etc, you do not need a lap top to run this so not huge maintenance and has many more years and miles left in it. Zero leaks, no drips bottom of car bone dry.

NO TRADES, NO TROLLS, TITLE AND ALL RECORDS IN HAND. This will not last, be the one!!!

Keywords: s6, wagon, audi, e55, sport wagon, station wagon, e500, s4, a4, a6, sport, avant, race, sports car, german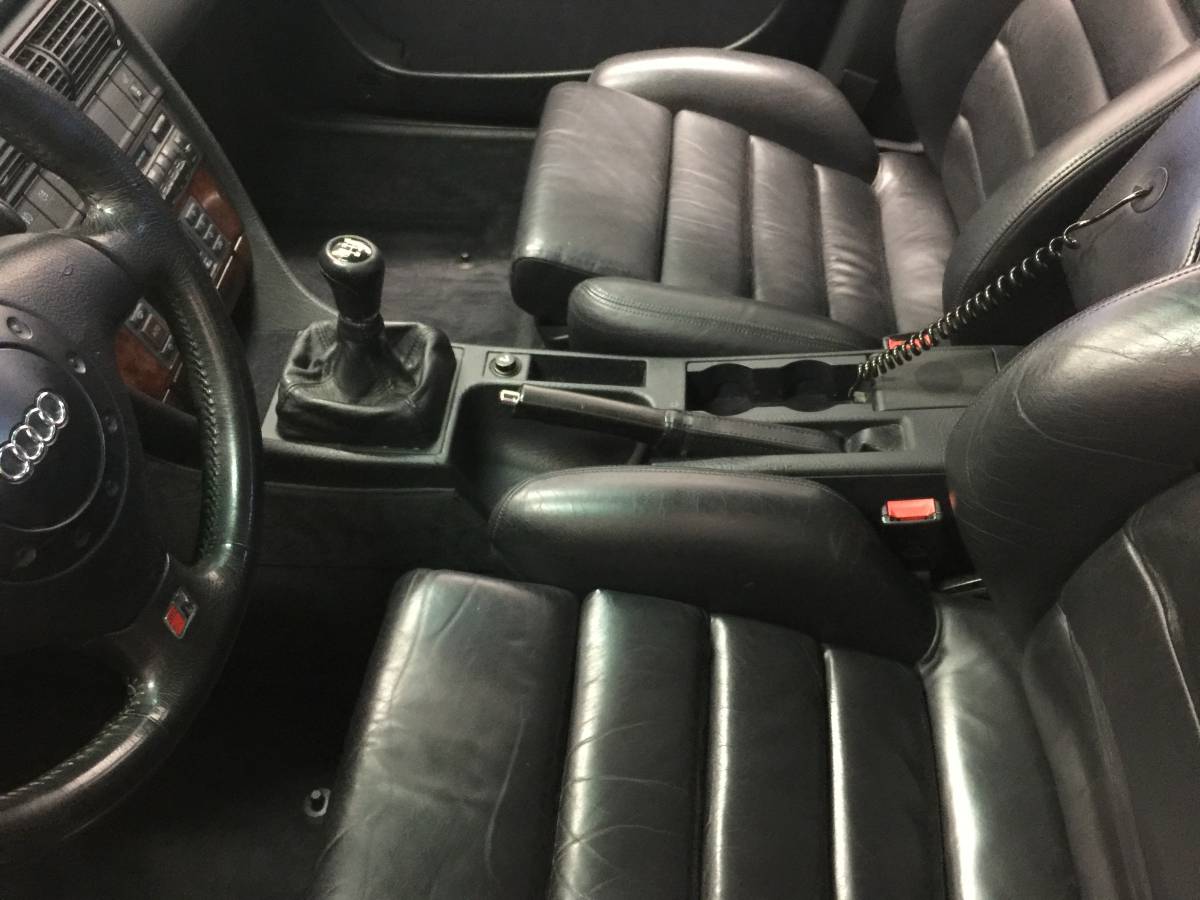 If it says "Avant" in the advertisement, prepare to pay far more than a standard S6 – even if its not in the best shape. But this car does appear to be in very good shape, and probably automatically justifies the asking price at nearly quadruple the sedan. It's just very hard to find good original examples of these cars, and a fully documented one in a good color combination like this is extremely infrequent to see. The fresh paint looks incredible and the only gripe I have is that adding the low-profile tires and admittedly wicked Avantgarde wheels has resulted in a outrageous underscore of the OEM ride height. But there are far worse things to struggle with in life. A '95.5, you can see some of the differences in the loss of the differential lock and the infrared-free B-pillar.
Which is the one to have? It depends on your priorities, obviously. For a budget experience, the sedan looks to be one of the better ones out there on the cheap. But if you really want a top-tier Audi Avant, this looks like a pretty good example at a justifiable price.
-Carter