Pre-merger Mercedes-Benz AMG cars always seem to have a bit of mystery to them. Lots of times they pop up and don't have any kind of documentation other than what you can actually see on the car and an overzealous seller shouting how it is an AMG car. The majority of the time the car just had some à  la carte body parts and maybe some wheels, but was missing the big things like the AMG-modified engine and the actual AMG workshop building the car. Today's car has none of that guessing. This is a car so unique and important to AMG that it had magazine features written about it and was even used in the brochures for AMG at the time. This is the 1983 500CE AMG.
This W123 Coupe started life as a standard 280CE before it was sent to AMG to be totally transformer into the best they had to offer in 1983. Everything was modified from the engine, the suspension, the bodywork and even the entire interior was changed to make this car a true one-of-one example. A M117 5.0 liter V8 was borrowed from the 500SEC and dropped into this car but not before being tweaked by AMG. The power number was raised from 230 horsepower to a little over 280 horsepower that propelled this car to 60 mph in just 6.5 seconds. At the time, that was enough to hang with almost every exotic on the market. Inside, nearly everything was changed including installing a crazy Pioneer stereo system and wrapping everything that was normally plastic or vinyl with leather. There is so much more to highlight with this car, but the photos can do all the talking.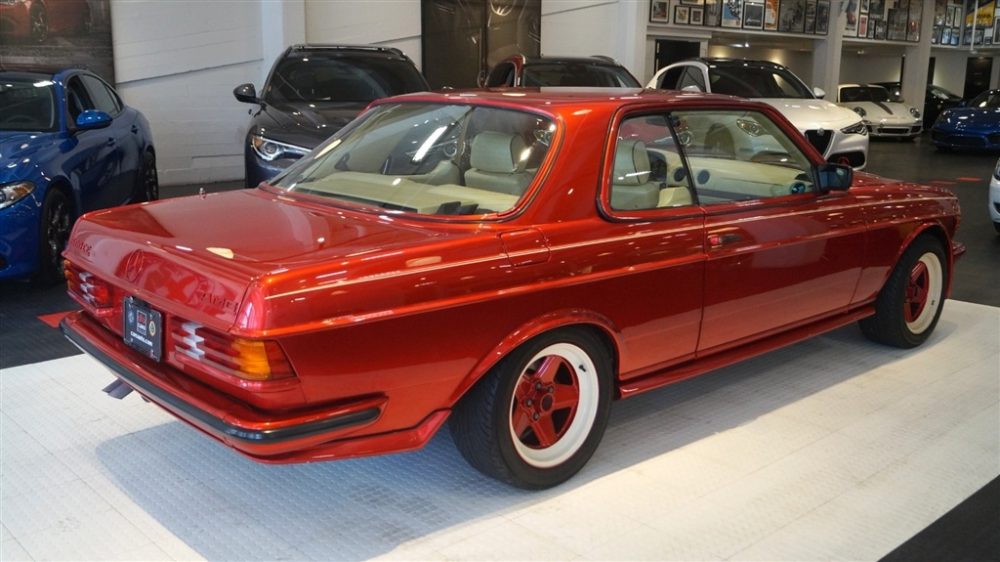 Year: 1983
Model: 500CE
Engine: 5.0 liter V8
Transmission: 4-speed automatic
Mileage: 43,730 mi
Price: Reserve Auction
New arrival. This is a very special authentic 1983 500CE AMG one-off W123 factory show car. Mercedes showed this exact car at the 1984 Paris Motor Show and in the AMG catalogs in its infancy. The current (and original) owner liked it so much, she bought it on the spot and had it imported into the US. Heavily bespoke, this car features an AMG-modified M117 V8, supple full-leather interior (including dash and custom door panels) sourced from Rolls Royce, well-bolstered Recaro Ideal-C seats with contrast piping, AMG suspension, AMG ground effects, AMG five-spoke wheels color-coded to the exterior with lips color-coded to the interior, Hi-Fi Dolby sound system, and a deeply vibrant pearlescent candy paint job. Original paint, miles, everything. The actual VIN is WDB12324312016653.Our site posts content to many other sites all over the world. To ensure all pictures are accessible, we provide a link back to each listing on our site. This listing's URL: https://www.carsauto.com/1983-mercedes-benz-500ce-amg-c-1712.htm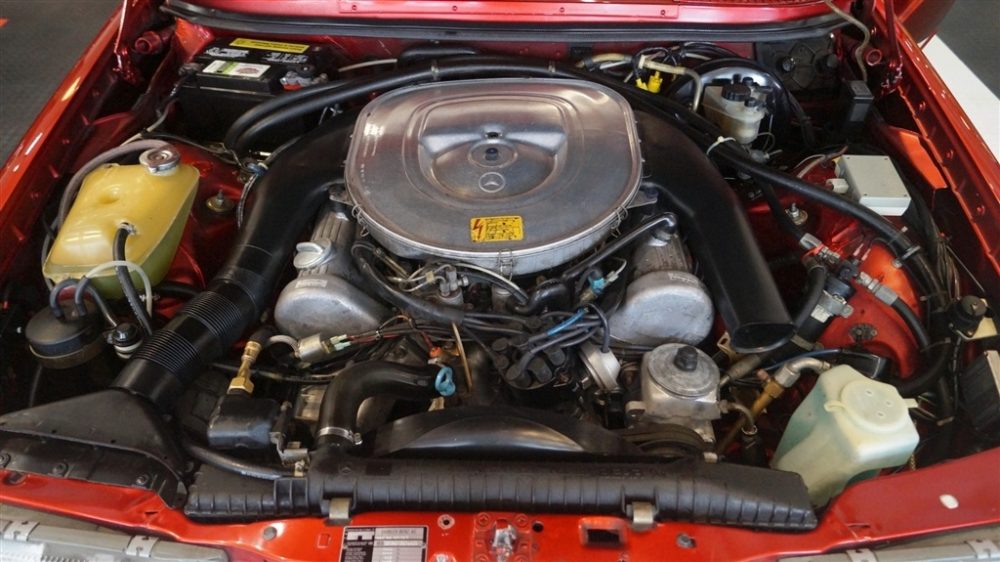 I don't have enough words to describe this car. If you are into Mercedes or AMG cars, this is basically a car you knew existed, but never really knew where it ended up. As far as I know, this car has been running around California for the majority of its life after being shown and tested by various publications. It has been spotted over the years but never has come up for sale until now. It doesn't surprise me that it finally is up on the block now that 1980s AMG cars are starting to pull big money and I have to assume the owner knew it was time to let it go.
I checked with the seller and they admitted they are looking for around $75,000 for this sale to happen. The bidding currently sits a little above $60,000 right now and if you are still in the action at this point, another $10,000 or so probably isn't going to break your budget. It's really hard to value something like this because it is so unique and rare, so the bidding will tell the story. I would guess that is probably a lot of international interest in this car and it wouldn't shock me at all if it ends up there. Where ever it ends up, I'm glad we all got to see it in all of its glory.
Thanks to our reader Allen for the spot!
– Andrew