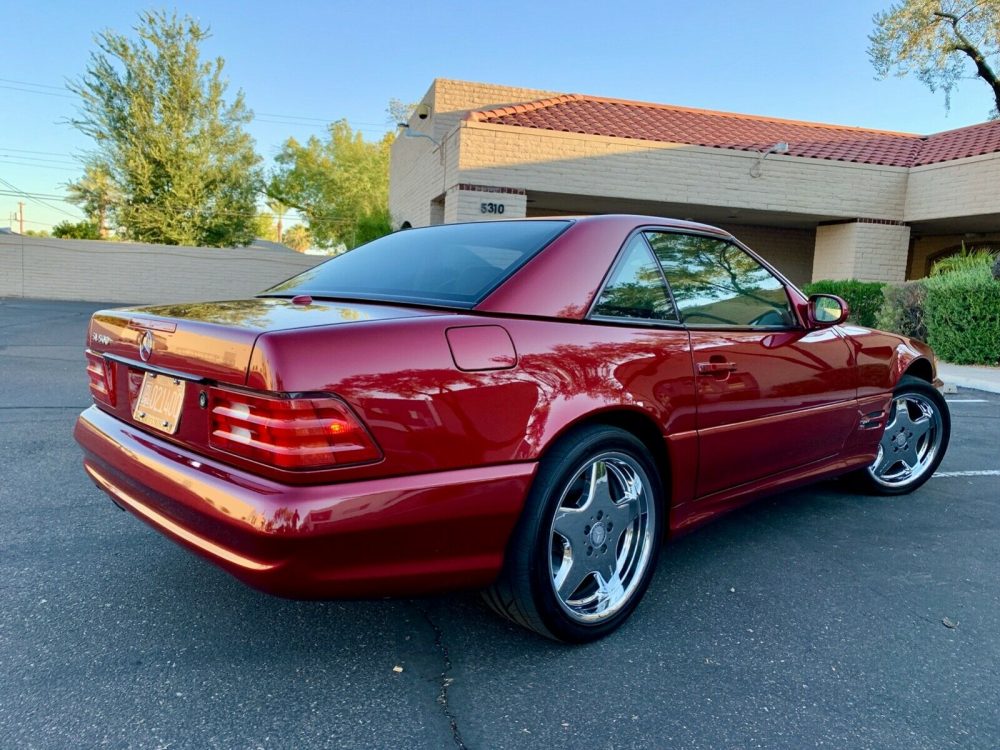 Hard to believe we are in the middle of August, but we say that every year like its some kind of surprise that the calendar moves. Soon we'll be heading into fall with cooler temperatures and, eventually the dreaded "W" word. What won't be cooling off anytime soon is the demand for really nice R129 Mercedes-Benz models. I think the day is finally here for this generation of SL-Class and some recent results for nice examples only back that up. For now, it seems like its the second facelift cars with the SL1 and SL2 packages that are in most demand, and wouldn't you know, that is exactly what we have up for sale today in Arizona. This one finished in the always fun Amber Red Metallic checks in with 65,000 miles and surely looks the part. The asking price of course reflects that too.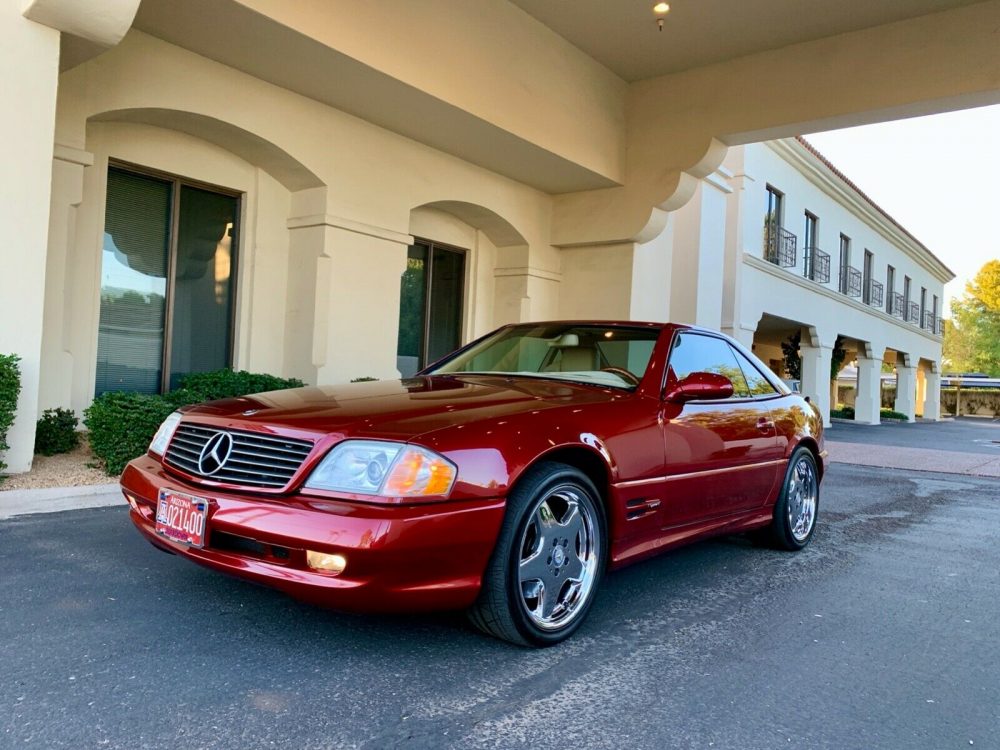 Year: 2001
Model: SL500
VIN: WDBFA68F41F197500
Engine: 5.0 liter V8
Transmission: 5-speed automatic
Mileage: 65,500 mi
Location: Phoenix, Arizona
Price: $18,900 Buy It Now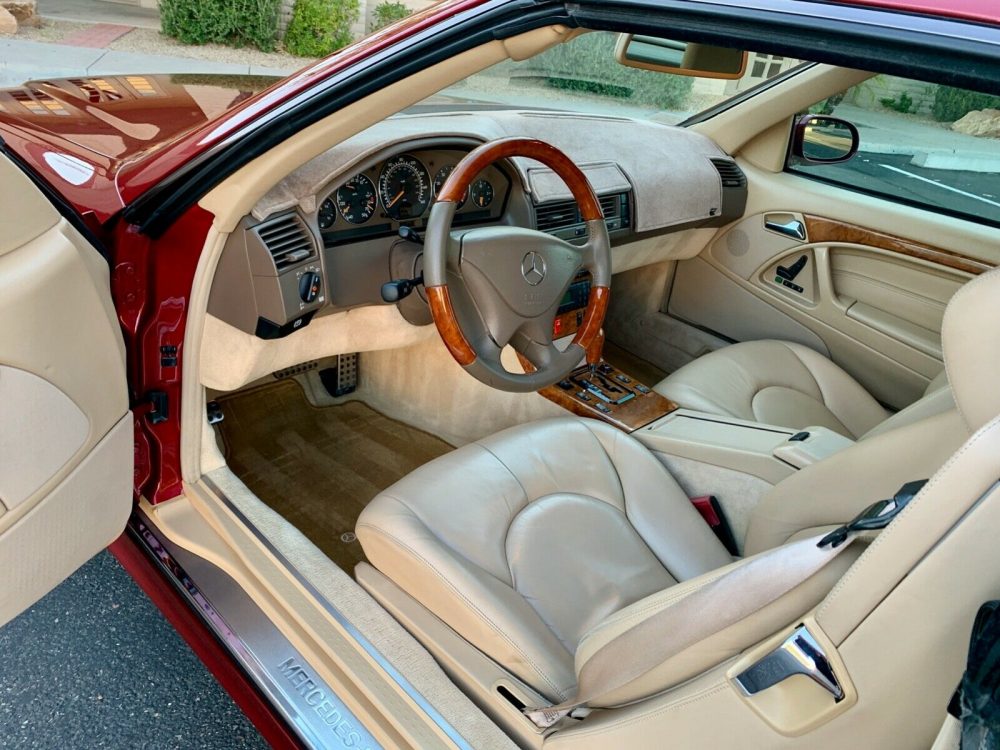 This absolutely stunning 2001 Mercedes-Benz SL 500 Roadster in Firemist Red , with just 65500 original miles and in showroom condition. It has an extremely well preserved Java Nappa Leather interior. It comes optioned with the highly desirable SL1 Sport Package SL 2 package and Body Color Hard Top complimenting an extensive list of standard features that were ahead of it's time. The example ive owned for 21/2 years and has been awesome with zero issues in drivability or zero issues with convertible top operations.. Ive installed new shocks, new tires, service was done at a reputible independent dealer in scottsdale Arizona.. everything works as it should// the drivers side vent blows air the adjuster is broken,. ive replaced all the speakers with new Bose replacement speakers that were avail last year.. leather is impeccable as well as the carpets in this beauty. Good luck finding another as clean in this color combo. .. the convertible top has had the rear windows replaced by one of the best top shops here in phoenix AZ..the top is still in awesome condition for being a tan top.. there is a small wear mark in the rear that seems all of em get that way after awhile .. The factory wheels were chromed by a company in tempe AZ. I made sure the factory wheels that came with the car were the ones chromed.. no curbage whatsoever.. balanced correctly too.. they are stunning on this color combo.. all books service records come with car as well as a hardtop,carrier and the airfoil in the trunk.. please only bid if u plan on buying this car, shipping is the responsibility of the buyer I will assist helping the buyer at zero cost to me.. a $500 non refundable deposit is due immediately at close of auction..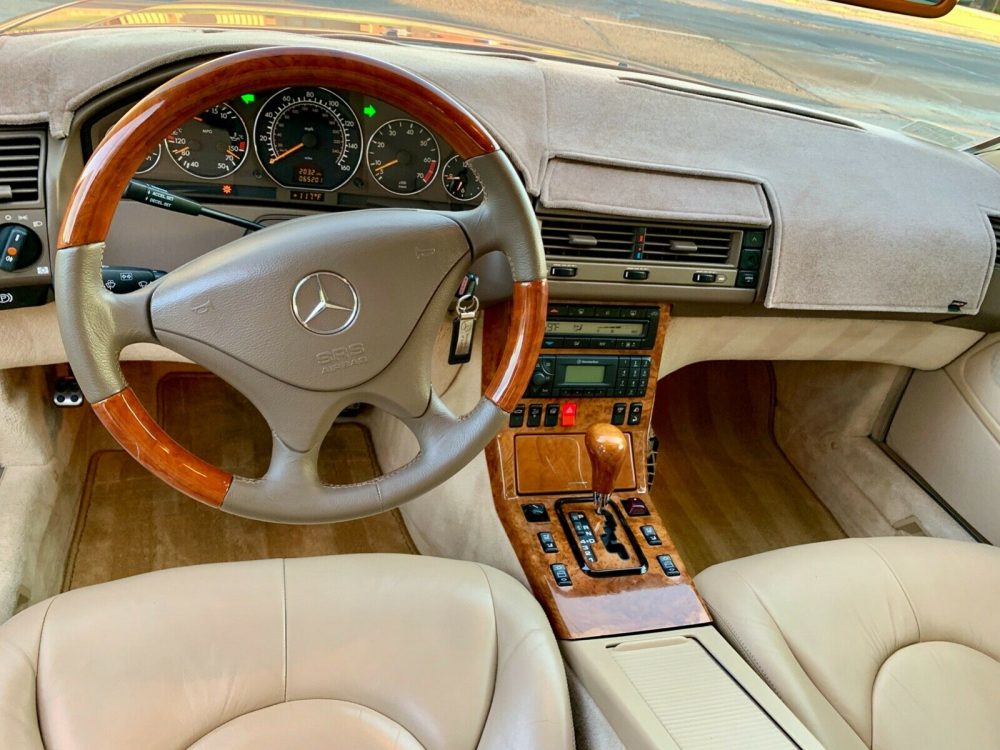 Despite the tan interior, the exterior of this car really nails it. I'll say it over and over again, if you aren't buying an R129 with the SL1 and SL2 packages you are doing yourself a disservice, and this example exemplifies that. The chrome wheels I can take or leave, but I get why they are on the car. Sadly there are no engine photos nor any photos of the top, but the seller says it is actually tan. I can't say I'm not curious to see what that looks like.
This one carries a big ask of $18,900. Not crazy, but probably requires a lot more due diligence to get to that number. A lot of hyperbole statements are perhaps what you'd expect, but everything seems to be in line here. If this is your color combo, I wouldn't hesitate on it. I think the time is now the R129, so don't wait around if you are looking to get in.
– Andrew