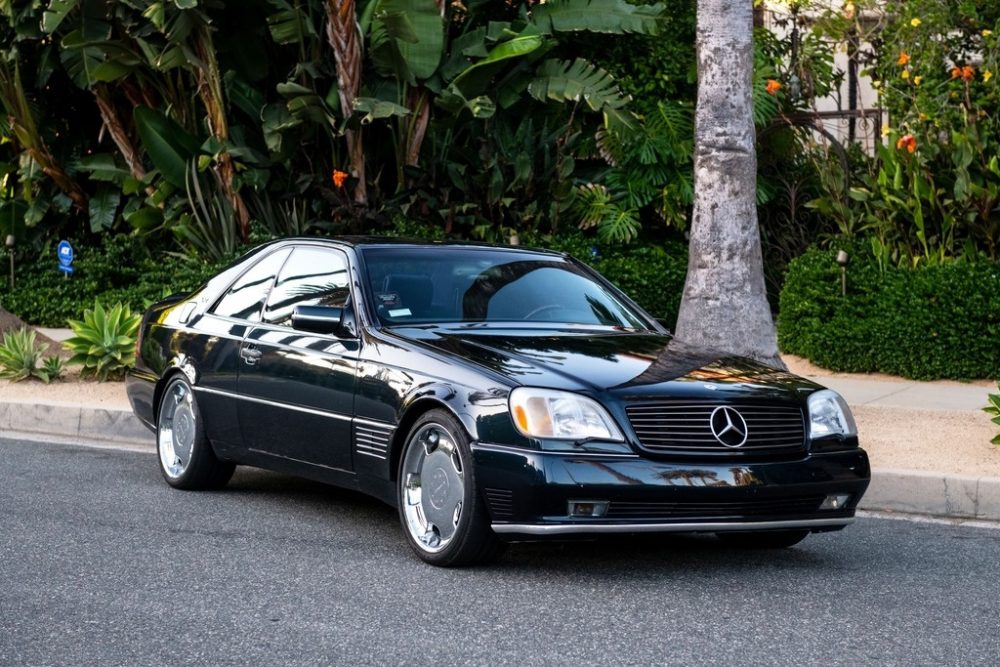 Earlier this spring, ESPN released a six-part documentary about the life and legacy of basketball player Michael Jordan that showcased him like we've never seen before. Even as someone who is only mildly interested in NBA, it was a fascinating watch. I wasn't alone in this, as the ratings were off the charts for all six episodes. As a result, anything Michael Jordan related was now on fire in terms of value and people were eating it up. Even the most mundane things were suddenly as hot as can be and everyone was back on Jordan mania. Well, wouldn't you have it, that includes cars. Even ones h̶e̶ his wife owned over 20 years ago and now are all beat up with a ton of miles on.
I actually looked at another one of his cars a few years ago in the ultra-rare SLR McLaren 722 Edition, which as the time wasn't a big deal at all. This isn't an SLR today, this is just an C140 S600 Coupe with some Lorinser bits bolted on and a bunch of miles. The current bid? Well, this is why eBay doesn't work for cars like these.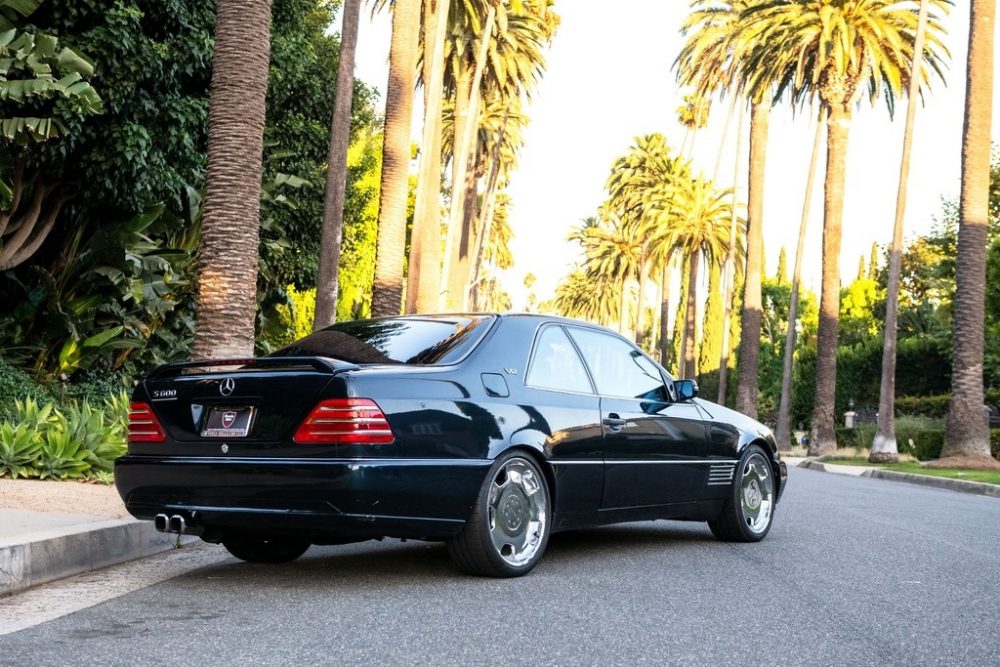 Year: 1996
Model: S600 Coupe
VIN: WDBGA76E7TA299670
Engine: 6.0 liter V12
Transmission: 5-speed automatic
Mileage: 157,085 mi
Location: Los Angeles, California
Price: No Reserve Auction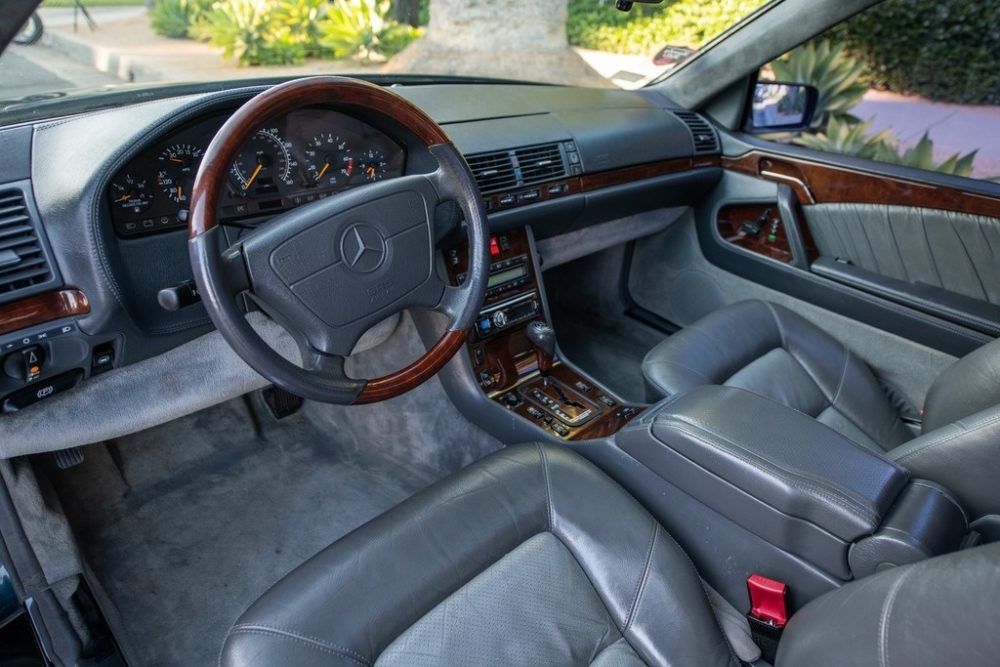 Beverly Hills, CA (August 11, 2020) Beverly Hills Car Club is excited to announce it has acquired another collectible classic with a major sports celebrity connection.

The worlds largest dealer of European classic cars is offering for sale a 1996 Mercedes-Benz S600 Lorinser that was previously owned by basketball legend Michael Jordan. The Mercedes goes on sale on eBay at 12:00 PM on Thursday, August 13, and ends on Sunday, August 23, and has a starting price of $23.00.

Michael Jordan played 15 seasons in the NBA, winning six championships with the Chicago Bulls. According to the official NBA website: "By acclamation, Michael Jordan is the greatest basketball player of all time. He was integral to the rising global popularity of the NBA in the 1980s and 1990s. Jordan placed second to Babe Ruth in the Associated Press' December 1999 list of 20th-century athletes. In addition, the Associated Press voted him the greatest basketball player of the 20th century. Jordan has also appeared on the front cover of Sports Illustrated a record 50 times. In the September 1996 issue of Sport, which was the publication's 50th-anniversary issue, Jordan was named the greatest athlete of the past 50 years."

What a phenomenal opportunity this is to buy Michael Jordans actual car! Making it truly personal, this S600 Lorinser was originally titled in the name of both Michael Jordan and Juanita, his then-wife. The title was signed by both of them on the back. Besides, says Alex Manos, the Beverly Hills Car Club owner, "you probably have your own, more subjective attachment to Michael Jordan. When I was a young boy my father bought me my first pair of Air Jordan sneakers. I absolutely loved them. I thought even at that age that they were so cool. From there, I found out the amazing story of Michael Jordan himself, the greatest basketball superstar. So its truly astonishing to be selling his car today.

"Mr. Jordan was a magically gifted basketball player who, when you watched him, took your breath away," continues Manos. "Michael Jordans S600 Lorinser is such an elegant vehicle that driving it will get you in touch with your inner Michael Jordan, stepping into his world and feeling his energy and power. I am flattered to have acquired such a historically relevant car with ultimate celebrity provenance. Michael Jordan's Mercedes is an incredibly exciting vehicle to be connected with.

"Some people have signed basketballs or sneakers or photographs of the basketball giant. But how many people do you know who own Michael Jordans car? This is the Holy Grail of Michael Jordan memorabilia."

Michael Jordans 1996 Mercedes-Benz S600 Lorinser comes in a gorgeous color combination of metallic navy deep blue with a beautiful gray interior. It comes with a clean Carfax and is equipped with an automatic transmission, air conditioning, heated seats, cruise control, dual airbags, power windows, power steering, power mirrors, power seats, power sunroof, power tilt steering wheel, power mirrors, 4-wheel disc brakes, Lorinser chrome wheels, and jack.

"The cool thing about the car is when you power on the car phone, Jordan's name shows up on the dashboard, says Manos

Michael Jordans 1996 Mercedes-Benz is an extremely desirable and highly collectible S600.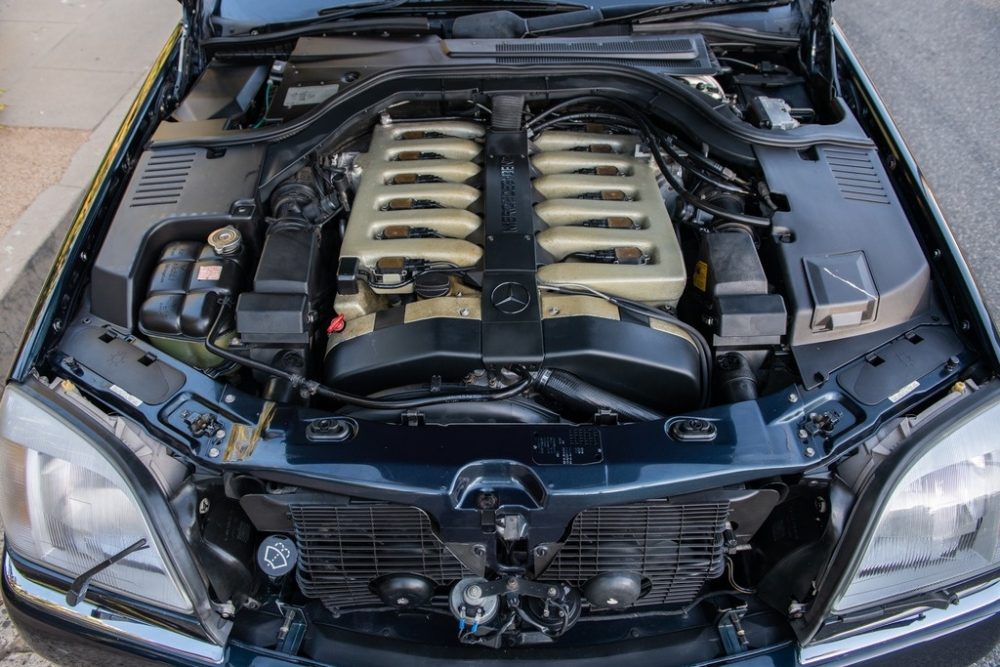 So this is not a car that just came out of Air Jordan's garage. In fact, it looks like he actually bought this one new in December 1995 for his now ex-wife, given its titled to her, but does have his name on it. Now, it looks like a product of a the 1990s from someone who would happen to have a few hundred million dollars. The actual condition of the is quite poor with scuffs on all the bumpers, misaligned headlight wipers, rust in the spare tire well, pitted wheels, and exactly zero information about how the car actually runs. The actual listing is just a bunch of text from the owner interviewing himself to give quotes, which is one of the odder things I've ever seen.
As the time, the bidding is over $175,000, which exactly demonstrates how eBay fails with stuff like this. There is zero accountability from any bidders to attempt to legitimize this as a real auction, so you end up with jokers like this. When the cars "sells" for a crazy number, the winning bidder will never return e-mails or phone calls, then it will be relisted again and again for the same results. Maybe the seller will find time to give himself another interview in the mean time.
– Andrew