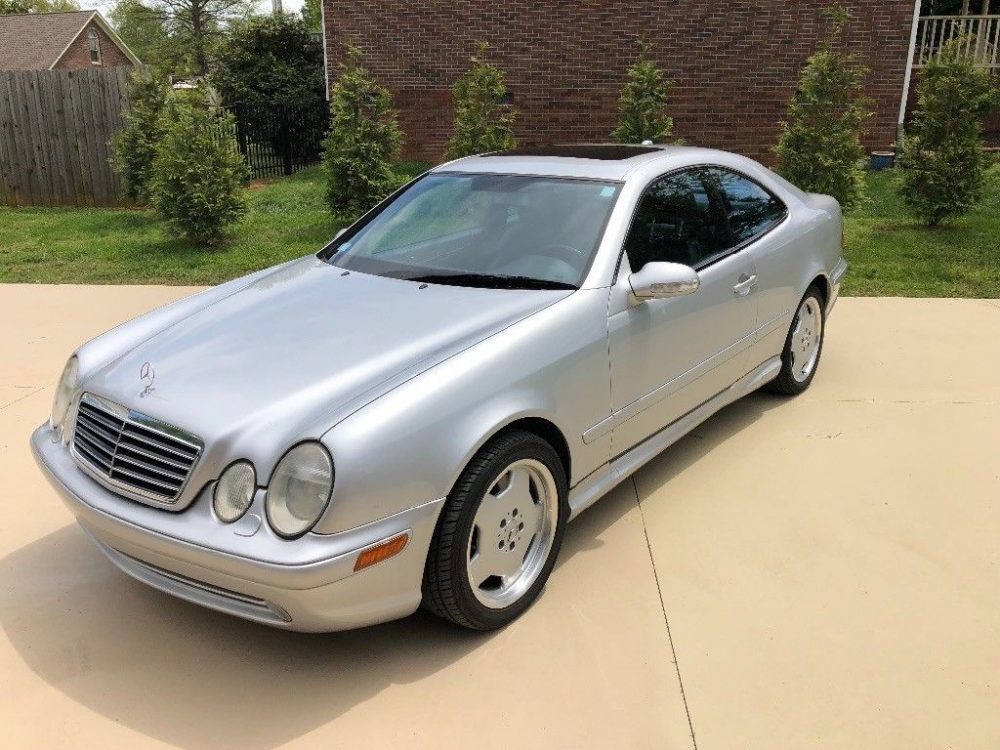 Last week I checked out a 2011 Mercedes-Benz E550 Coupe and broke down how even though Mercedes calls it an E-Class Coupe, it was about 80% W204 C-Class and 20% W212 E-Class. This isn't a new thing as Mercedes has been doing this for a few generations now and today we have another example of this in a 2002 CLK55 AMG up for sale in South Carolina. This W208 looks like a W210 E-Class cosmetically, but under that metal is actually the chassis of the W202 C-Class. Inside, you have a small handful of parts from the W203 C-Class and many more parts unique just to the CLK55 and not from the brother of this car, the W210 E55 AMG. Once again, buyers of this car probably had no idea of all this and probably didn't care all that much either. C'est la vie.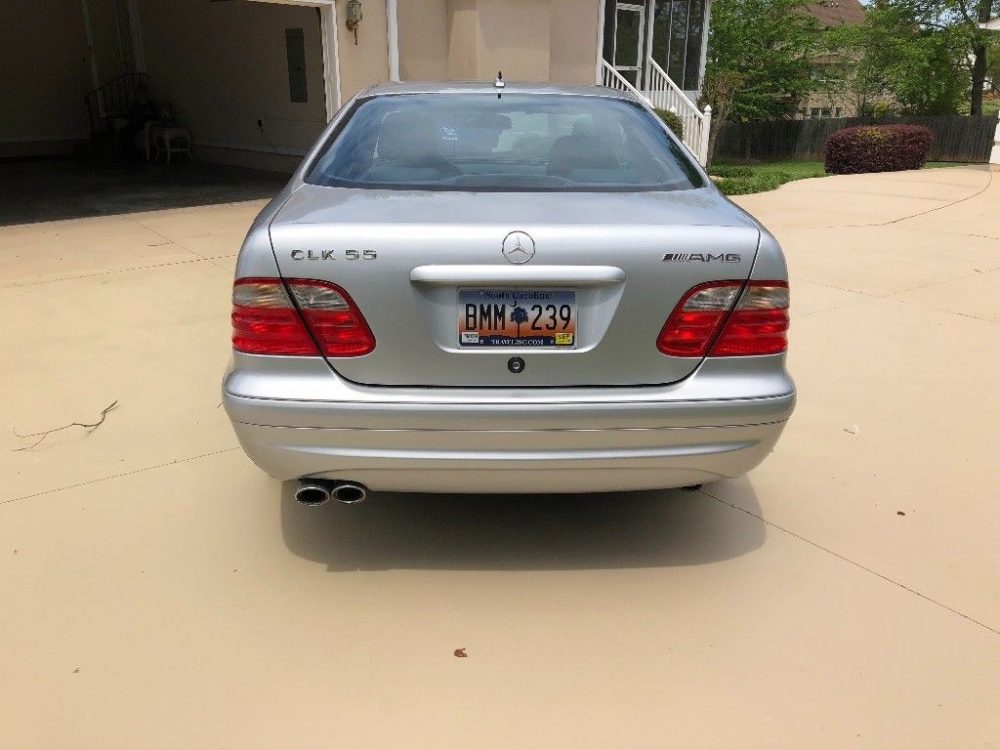 Year: 2002
Model: CLK55 AMG
Engine: 5.4 liter V8
Transmission: 5-speed automatic
Mileage: 34,490 mi
Price: $9,500 Buy It Now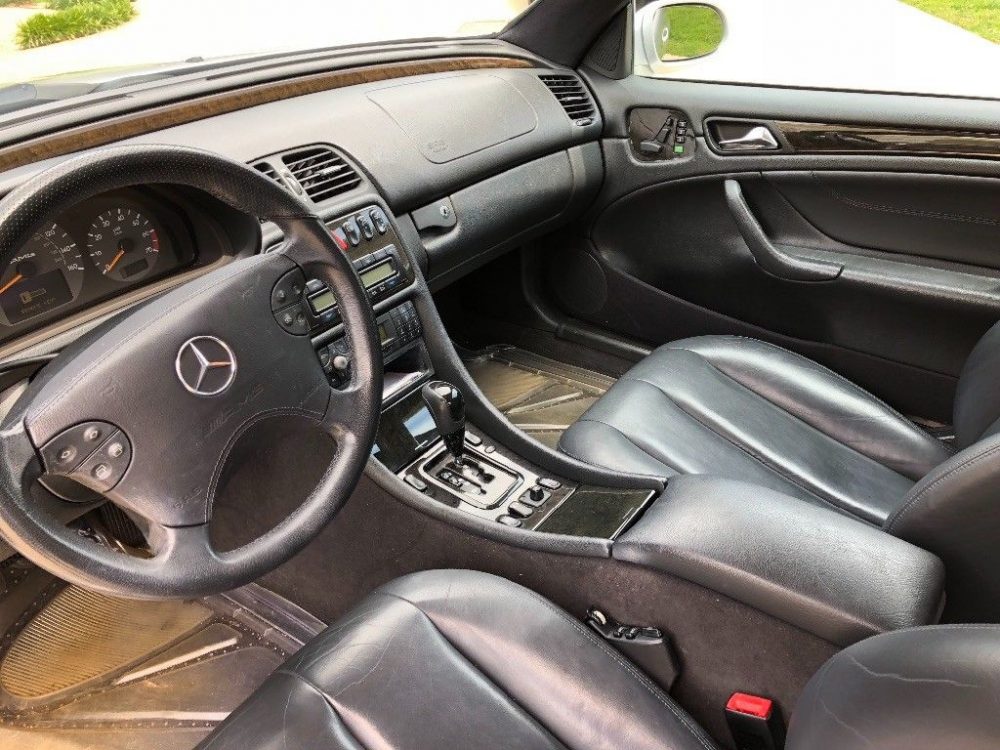 This 2002 Mercedes CLK-55 AMG is in Perfect condition. This car has never been wrecked and the title is clear. The tires only have 10k miles. Service history is available on Car Fax. The car has 105k miles. I'm asking $9,500 for this beautiful piece of machinery! Only series buyers and realistic offers please. Call 864-978-0353 to schedule a test drive. I will only accept cash or cashiers check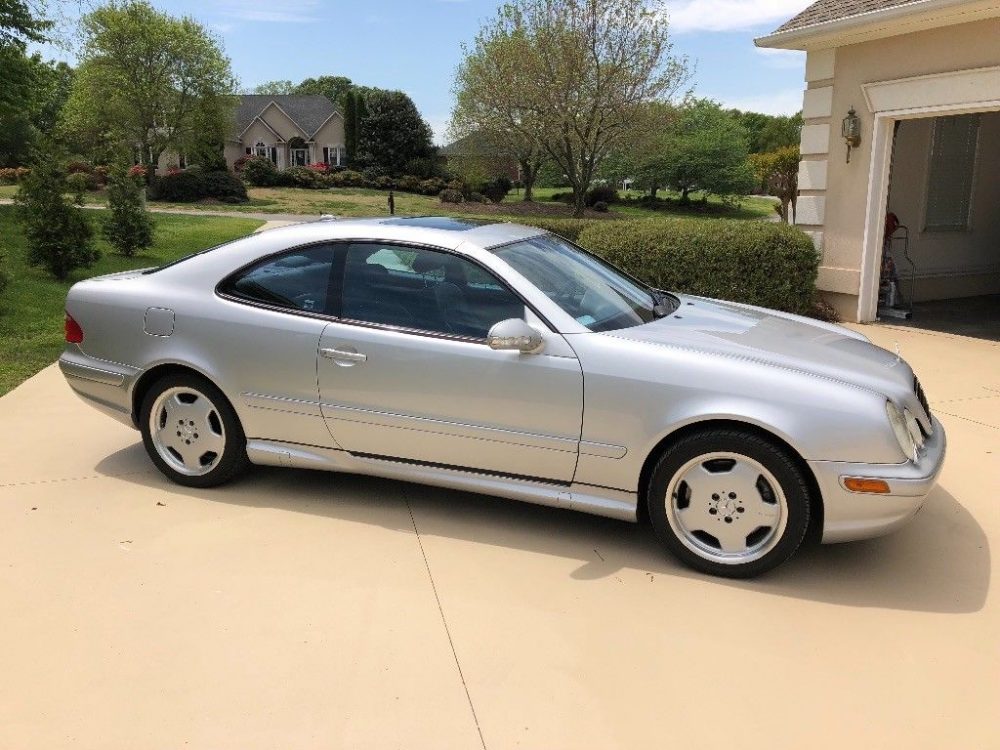 If you are looking at this CLK and sense something isn't right, you aren't crazy. For whatever reason, the seller put the rear wheels on the front and the front wheels on the rear. Not only are the two wheels a different design, but much different sizes. As the car currently sits, it has 245/40 tires on the front and 225/45 on the rears. Not only does this look really odd, but I can imagine it is a quite a different feeling when driving down the road. I probably would guess that those front tires rub when turning the wheel to full lock as well. Other than that, this car looks fairly clean. The gauge cluster does have a bunch of burnt out bulbs on the display which is a common problem. Also, there are some imperfections on the steering wheel buttons and that is one of those parts where you wouldn't believe how much it costs to replace. I wish the seller would be up front about this stuff instead of saying the car is in "perfect condition". I guess everyone's definition of perfect is different.
At $9,500, this seems a tad high to me. The wheels on the wrong axle thing really turns me off for some reason because that is a pretty big thing to miss if you are truly trying sell this as a prime example. Yes, this can be remedied in about 20 minutes, but I have a feeling this isn't the only thing a little bit off with this car. Prices of really clean examples of these are starting to creep up and now isn't a bad time to buy if you wanted to get ahead of curve, but $9,500 is probably about $2,000 too high for me.
– Andrew