I have always felt like the W208 Mercedes-Benz CLK55 AMG was missing something. In fact, I know what it was missing: a few things. The W208 CLK-Class was based on the W202 C-Class but styled after the W210 E-Class. But if you didn't know this you looked at a CLK and thought it was just basically an E-Class coupe. So when Mercedes decided to make a CLK55 AMG it was pretty much going to be an E55 AMG coupe, right? Not so fast.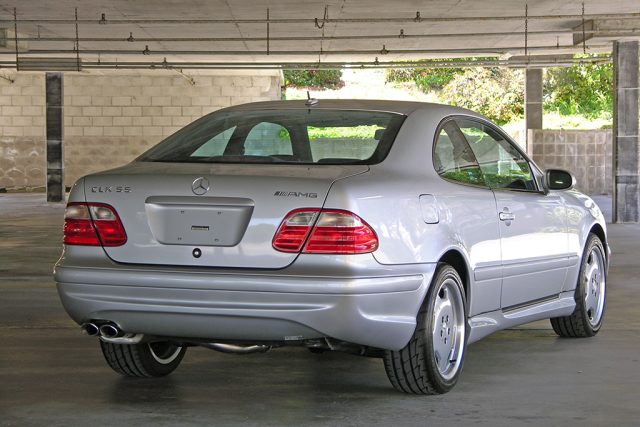 Year: 2001
Model: CLK55 AMG
Engine: 5.4 liter V8
Transmission: 5-speed automatic
Mileage: 58,000 miles
Price: $16,500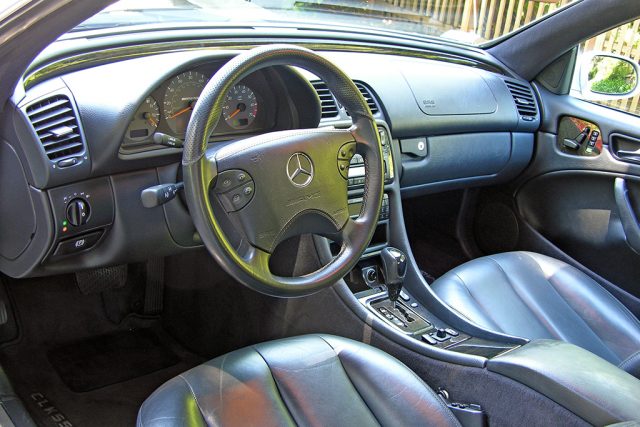 Silver/Charcoal – ID# WDBLJ74GX1F179106 – 58k miles – California car.
Sold new on 2-2-01 from Rusnak Mercedes-Benz in Pasadena, CA

Charcoal leather – Birdseye Maple wood – Rear sunshade
Full handbooks – Original tool roll – Original unused spare
Full history via MB Master Vehicle Inquiry (VMI)
342 HP 24 valve V8 – AMG brakes – Price new: $68,045

Nicely preserved California car from new – Lovely paint and coachwork
No alterations – Supple leather – Minor wear driver's side seat bolster
Excellent wood – Excellent headliner and package panel – excellent dash

Just serviced – New front rotors/pads – New tires – Restored alloys.
Non-smoker – Quick and agile – An emerging Young Classic AMG model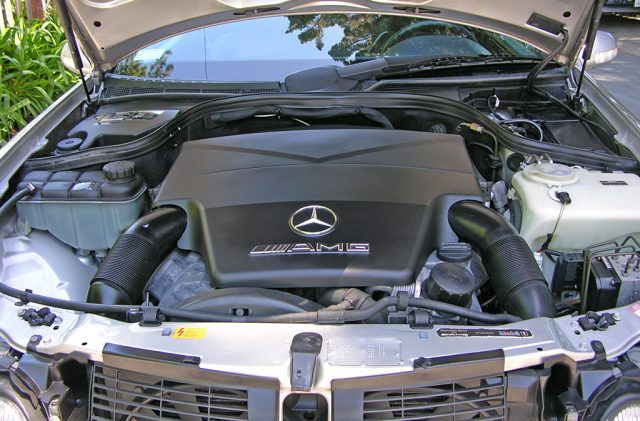 In my opinion, the CLK55 AMG is about 8/10ths of a E55 AMG. I may be a little biased since I own a W210 E55, but the equipment and stats don't lie. First on the outside, the E55 got 18 inch Monoblocks while the CLK55 had to settle for 17 inch. Also a section of the taillights are smoked on the E55 but clear on CLK55. Inside, the big difference is that the E55 had different seats that were only found on the E55 and no other W210 or W208. Under the hood is where things get interesting. The E55 was rated at 349hp and 391tq with the CLK55 making 342hp and 376tq. Despite having the same exact M113 engine from AMG, the CLK made less power because of a different exhaust setup and I think Mercedes wanted to sandbag the numbers a little. At just over $68,000 new for the CLK, that was about $3,500 less than the E55. If the CLK made just as much power as the E55 and weighed 300 pounds less, I don't know what that would have looked like in the eyes of potential buyers. But honestly, why did Mercedes even care? The E55 was such a low production vehicle that it wasn't like they were not going to sell all of the E55s quickly.
As for this specific CLK55, it is probably one of the nicest ones I've seen in a while come up for sale. Outside of some wear spots on the driver's seat, this car is nearly flawless. At $16,500, this one is probably going to sit for a little until the perfect buyer comes along who really loves these, but I can this car selling for close to asking. For my money, I'd pick up for almost half the price and enjoy it. I don't know if these will ever become truly collectible, but if you can find a nice one for cheap, it's not a terrible way to spend your money.
– Andrew